How To Change Your Netflix Region In Seconds (2019 Update)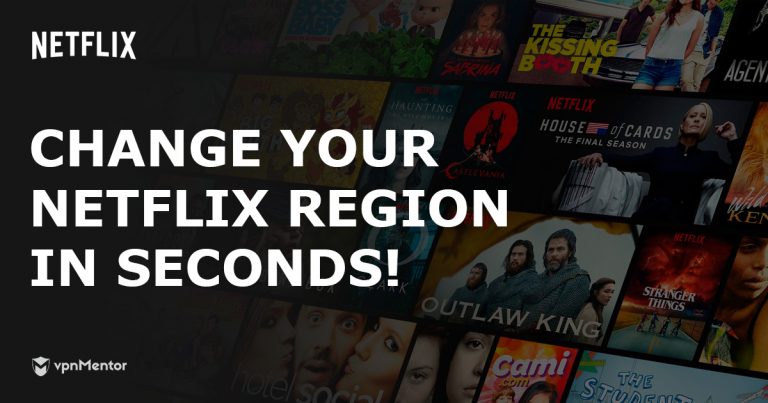 As a Netflix subscriber, you probably feel that you should be able to watch any Netflix show anywhere and anytime you want—and we agree! But the Netflix catalog varies wildly from region to region, and that can put up some unwanted roadblocks.
Maybe you live in Canada and want to watch a show that's only available on Netflix in the UK. Maybe you're traveling outside of the US and feeling frustrated that none of your favorite movies are showing up on Netflix.
You just need to change your country on Netflix, which is super easy if you know how. We're going to walk you through a few quick steps that will give you access to a world of shows and movies that aren't available in your region.
Luckily, you're in the right place. Keep reading to find out how to easily change your location on Netflix with a VPN.
How to Change Your Location on Netflix—Quick Guide
It only takes 4 steps to change your Netflix region with a VPN:
Choose a top-rated VPN that unblocks Netflix, like NordVPN.
Install the VPN on your streaming device.
Connect to a server in a country that has the Netflix content you want.
Open Netflix and enjoy your new shows and movies!
Why Do You Need a VPN to Watch Netflix?
Netflix places geographic restrictions on streaming content based on your current location.
This means that when you open Netflix in the UK, you have access to different content than you would if you were logging on to Netflix within the US. Likewise, even though Netflix is a US-based company, US Netflix doesn't have access to all of the shows available in the UK, Germany, or Japan.
How Netflix Uses Your IP Address
A VPN can hide your real location and make it look like you're connecting to Netflix from a different country. They do this by masking your real IP address. This means that you can watch your favorite Netflix shows from any country in the world with a VPN.
Your Netflix region is determined by the country associated with your IP address. When you connect to a server in a foreign country, however, you will open access to that region's Netflix library, while hiding content from other libraries.
In the past, it was easier for VPNs to get past geoblocks, but Netflix and other popular streaming sites have really cracked down on geo-spoofing in recent years. The streaming service now keeps a log of IP addresses belonging to VPN companies. They can then block these IP addresses.
If Netflix detects that you are using a VPN, it could display an error page when you try to load a show or movie. It's really frustrating to run into this error page when you just want to relax and watch your favorite show.
Luckily, the best VPNs are able to bypass Netflix's detection so you can watch your Netflix favorites from any location without a problem.
How to Use a VPN to Access Netflix
Changing your Netflix region with a VPN really is as simple as it looks in our Quick Guide above.
After you choose your VPN, the set-up only takes a few minutes from start to finish.
Here's a more detailed overview of what you can expect in each step:
1. Choose a top-rated VPN
Choosing the right VPN is the most important step. We recommend that you choose a VPN from our list of best VPNs for Netflix.
We tested all these VPNs ourselves and confirmed that they are able to successfully bypass Netflix's geoblocks. During our tests, we also gave these VPNs high marks for speed, reliability, security, network size, and customer support.
In this article, we're using NordVPN to show you how to change your Netflix region.
Here are the most important features to look for in a VPN to use with Netflix:
The ability to bypass Netflix's geoblocks
High-speed, reliable connections for a smooth streaming experience
Servers located where your desired content is available. For example, if you want to access the Netflix content in Japan, make sure that the VPN has servers there. You can find a list of server locations on the VPN provider's website.
2. Install the VPN on your streaming device
After you choose a VPN, go over to its website. Select the plan you want and enter your payment information. You may also be asked to register for an account.
Many VPNs offer free trials and money-back guarantees, so you can try out the service risk-free.
All you have to do now is download and install the VPN software to your device. Installation is usually fast and easy, but you can always look for a step-by-step installation guide on the VPN's website or contact customer support if you run into any issues.
3. Connect to a server in a country that has the Netflix content you want
Within your VPN app, you will find a list of server locations to choose from. Select the country or server location that you want.
If you're using NordVPN, every available country is listed on the left side of your dashboard. You can click the country you want to use or hover over the three white dots next to it and select a server in a specific city.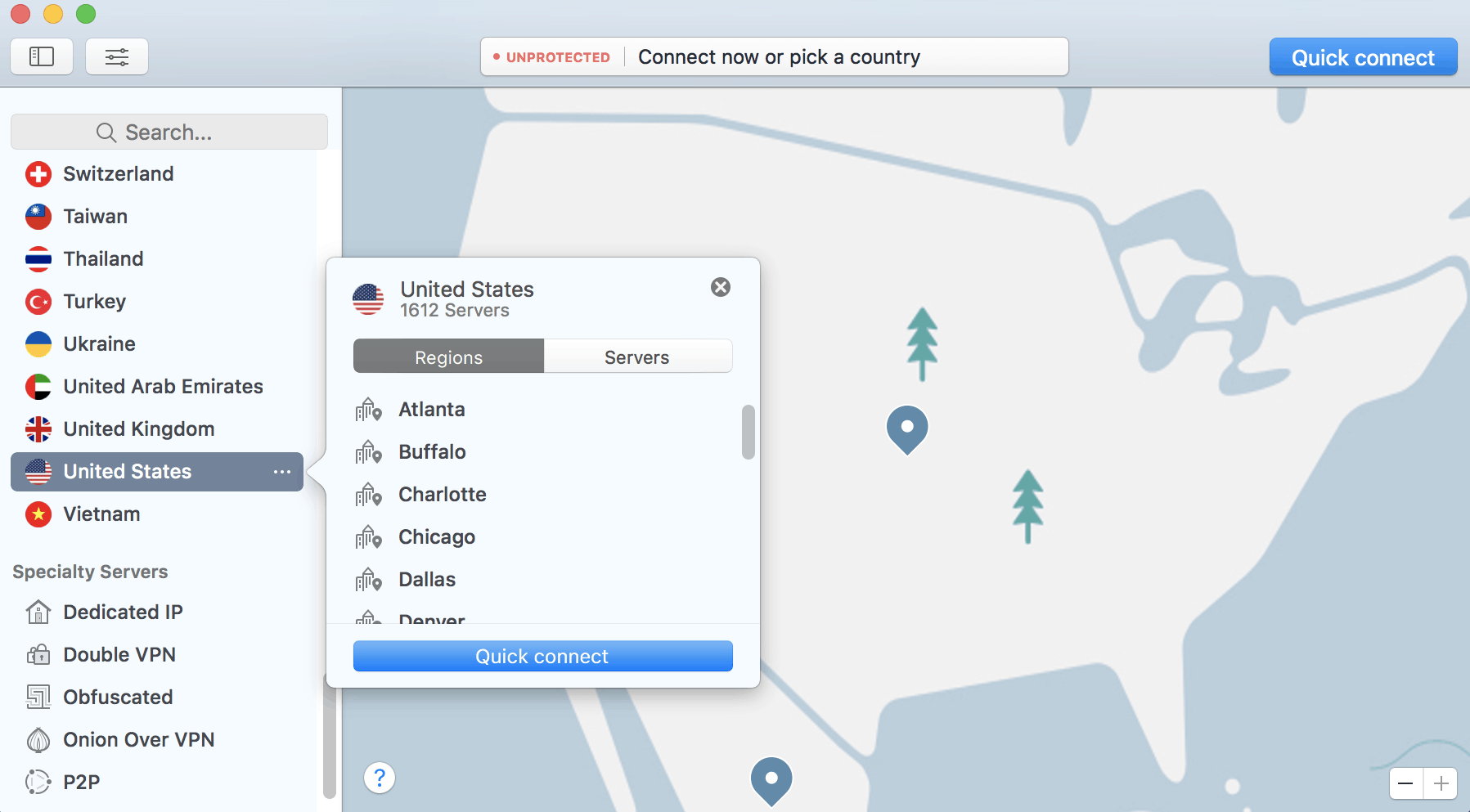 Simply click on the country or city you want and the VPN will automatically connect you to the best server there.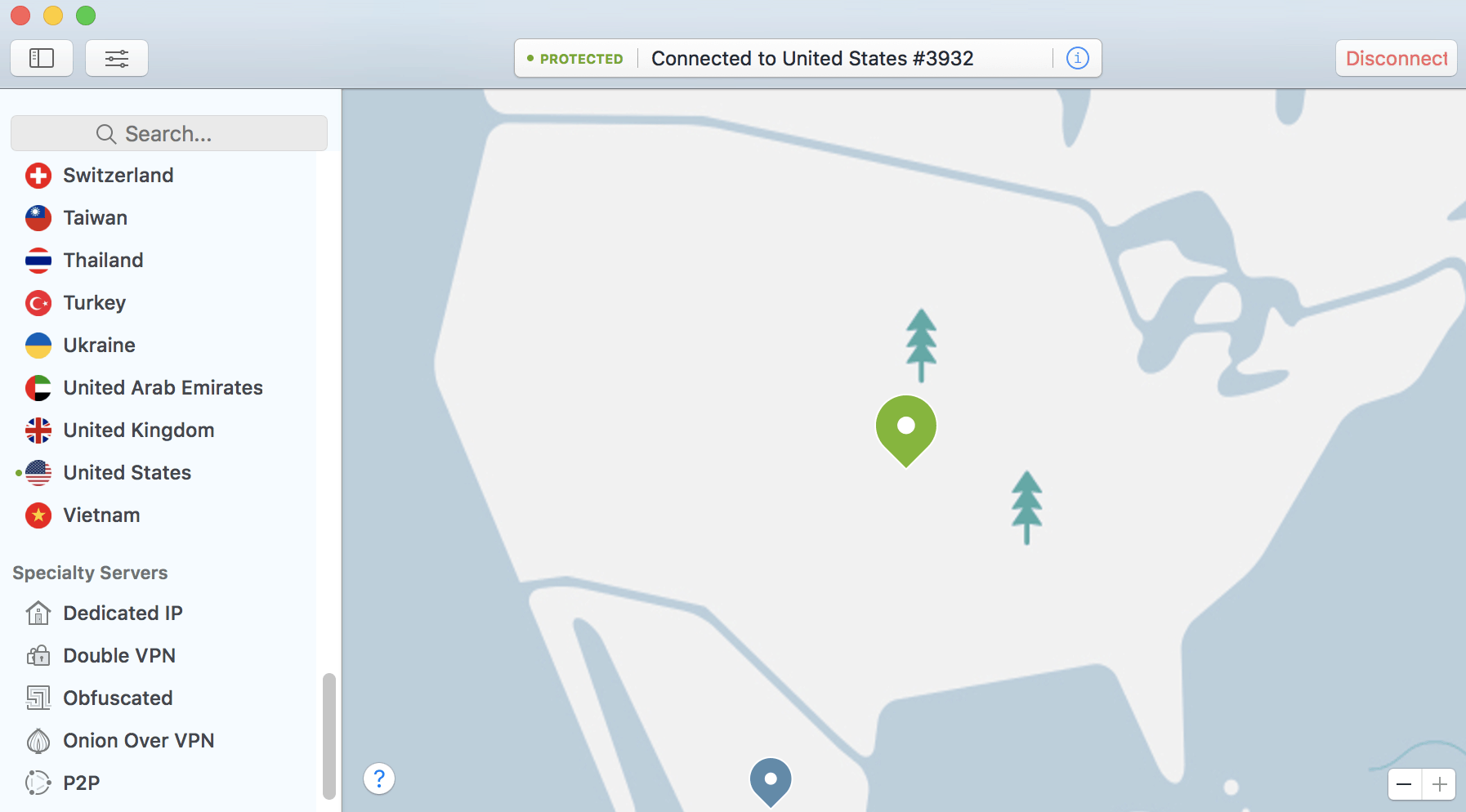 4. Open Netflix and enjoy your new shows and movies!
Navigate to Netflix as usual, and you should notice that the content available to you has changed. Success!
Summary
With a top-rated VPN, you can quickly and easily change your Netflix region as many times as you want. This frees you from Netflix's geoblocks and gives you access to all the shows and movies available in other countries around the world.
However, not all VPNs can unblock Netflix or connect you to the location you want, and not all VPNs can give you the speed and reliability you need for HD streaming.
That's why we have carefully tested all of our top recommendations to make sure they are ready to help you binge-watch your favorite shows on Netflix no matter where you are.
Further Reading
Our bottom line: See the 9 Best VPNs that Work with Netflix
Take advantage of our expertise and see which we think are the Best VPNs Overall
Find out more about that pesky error page with How to Fix Netflix Proxy Error with a VPN
You're practically an expert! Take it all the way with our Ultimate Guide to Geo-Spoofing