How to Easily Bypass VPN Blocks (Yes, Even for Netflix!)
Updated on 6th December 2019
VPN blocks are becoming more and more common and many streaming services, corporations and even governments are using them. But there's no need to panic - we'll show you how to easily bypass VPN blocks while still protecting your privacy and security. Share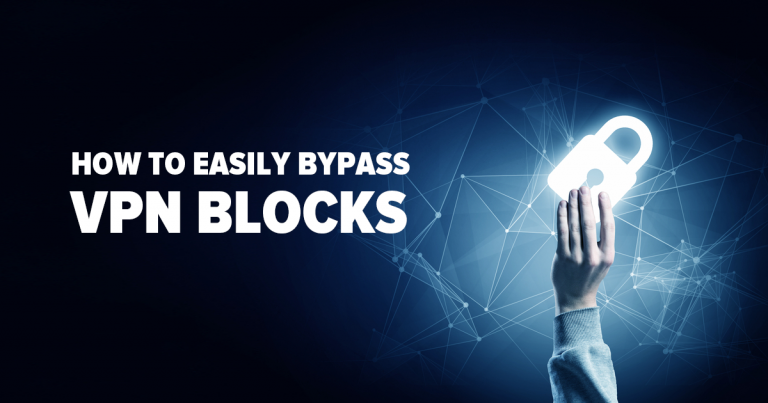 VPNs are the most effective and secure way to bypass geoblocking and censorship, but some governments and corporations that seek to control our internet access are one step ahead. Anti-VPN technology can detect and block VPN users from websites and local networks.
Corporations and governments have a variety of reasons to block VPNs, like enforcing censorship, or upholding copyright laws. In China, for example, the government instructed ISPs to block citizens' abilities to use VPNs to circumvent the Great Firewall in 2017. This occurs on a much smaller scale in workplaces when network administrators use firewalls to limit employees' online activities.
Netflix famously implemented anti-VPN measures in 2014 as a result of industry pressure. When it was revealed that thousands of users were streaming content outside of its licensed regions, film and television studios demanded that Netflix take control and honor their distribution agreements. But, VPN blocking isn't an exact science, and there are many ways to bypass it.
While we encourage you to follow the rules and regulations in your local region, we also believe in open access to information and freedom online. Below, you will find out how to bypass VPN blocking and regain control over your online experience.
Different Types of VPN Blocks
IP Blocking
Your IP address shares a lot of information about your device and location with the websites you visit. If you're using a VPN, websites will see the IP address and location of the server you're connected to instead.
Companies like Netflix and Hulu compare their visitors' IP addresses against a database of known VPN servers, and will block your access to their website if there's a match. Many VPN providers regularly change their servers' IP addresses to evade this detection as newer IPs won't yet be on the blacklist.
Port Blocking
When you use a VPN, your data passes through a number of ports. Network administrators commonly close the ports that are most often used by VPNs so that they cannot access the network.
Deep Packet Inspection (DPI)
Governments and corporations can use DPI techniques to examine the data that travels through their network and act depending on what they find. Using DPI, they can to determine if a VPN is being used and then either block, re-route, or log the data.
How to Bypass VPN Blocks
Using a reliable VPN service that is able to bypass anti-VPN technology will always be the quickest and easiest way to get around these blocks. You can find our recommendations for the best VPNs listed below. However, there are other methods which, while they do require more technical know-how than using a VPN, are still simple to achieve.
How to Bypass VPN Blocks on Netflix (and other streaming services)
Use a VPN that can bypass blocks: The quickest and easiest method is to use a VPN that can fly under Netflix's radar. Good VPN providers regularly change their servers' IP addresses so that Netflix cannot identify them.
Set up a dedicated IP: A number of VPN providers also offer dedicated IP addresses for users. Although they come at a small additional cost, dedicated IP addresses are rarely, if ever, detected by Netflix because they are used only by the person who owns them – you!
How to Bypass VPN Blocks at Work
Change your VPN port: If your network's administrator has identified and closed the ports that VPNs most often use on your network, you may be able to configure your VPN to use a lesser-known port. Some good ones to try are: 2018, 41185, 443, and 80.
Use Tor as a browser: Tor is a secure browser that masks your IP address. It allows users to access and share online content anonymously, and can be a powerful tool if you're looking to bypass a VPN block. You can download it for free, but if you're at work, you will need admin rights on your device to install it.
Tor passes your data through its network of servers, which prevents network administrators tracking your activity. By pairing Tor with Obfsproxy, a program that changes how data looks on the network, you'll be able to prevent DPI detection, too. Check out our Ultimate Guide on Tor Browser here.
How to Bypass VPN Blocks in Countries with Online Censorship
Choose a VPN that uses Obfsproxy technology: Many good VPNs can still bypass the blocking techniques that governments and ISPs use for censorship. In fact, VPNs like TunnelBear offer Obfsproxy features to make your encrypted data look like regular internet traffic when facing deep packet inspection. For more information about VPNs and censorship, check out our guides to the Best VPNs for China or South Korea.
Use Shadowsocks: Shadowsocks is an open source application that uses the SOCKS5 protocol to transfer data over a proxy server, allowing it to bypass internet filtering. It's like using a VPN, but since it's less centralized, it's harder for authorities to detect and ban.
The Best VPNs for Bypassing VPN Blocks
Using the best VPN to bypass blocking is important, and not every VPN is up to the task. You'll need a VPN that offers multiple servers in the country you're looking to use as a virtual location, and one that refreshes its servers' IP addresses regularly. It's also important that your chosen VPN is customizable, so you can set it up to use different ports – and there's a great bonus if it offers Obfsproxy technology, too.
Here are our top recommendations for the best VPNS for bypassing VPN blocks.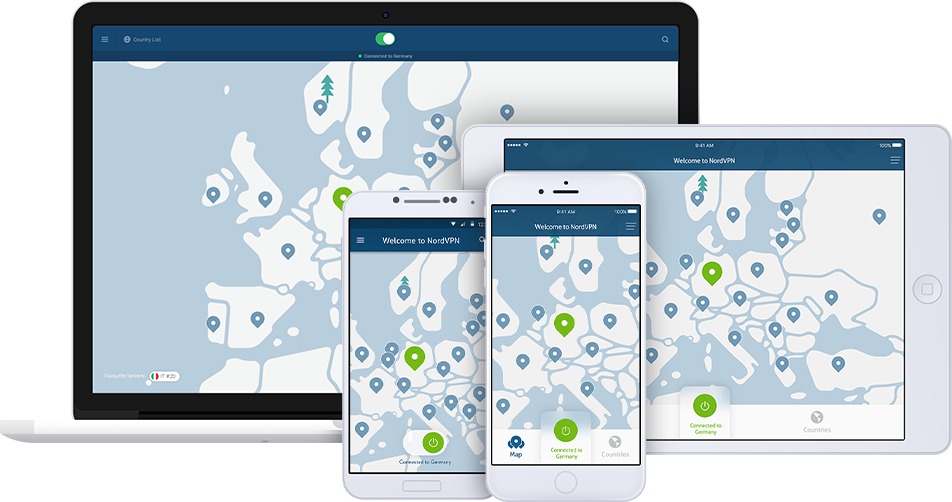 NordVPN owns over 2,000 IP addresses and offers users the unique opportunity to purchase their own dedicated IP, making it the perfect solution for bypassing IP blocking technology. Additionally, connecting to its Onion over VPN server will assign you a new IP every five minutes.
NordVPN's double-encryption protocol makes your data completely unreadable by passing it through a least two hops, and its strict no-log policy ensures that your browsing activity is never recorded.
With NordVPN, you'll enjoy super-fast speeds, unlimited bandwidth, and full access to its network of over 4,900 servers in 60 countries.
You can give NordVPN a test run yourself with a 30-day money-back guarantee to find out why hundreds of users give it such fantastic reviews.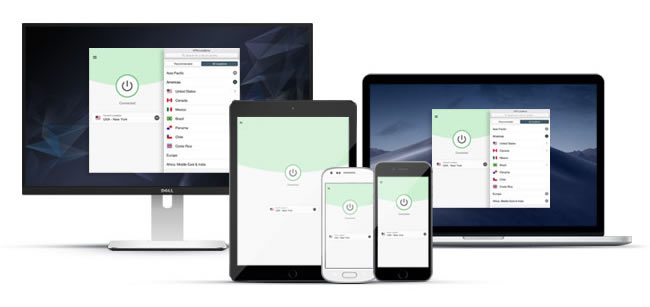 ExpressVPN operates multiple servers in most locations, so you have plenty of options when it comes to overcoming IP blocks. It offers lightning-fast speeds and military-grade encryption paired with a strict no-logs policy to ensure your data is kept private.
It operates servers in 92 countries and offers apps for every platform, including routers, which makes it one of the best VPNs on the market. You don't need to take our word for it though – check out what real ExpressVPN users have to say.
ExpressVPN offers a 30-day money-back guarantee on all of its VPN services, and a 7-day free trial for mobile apps.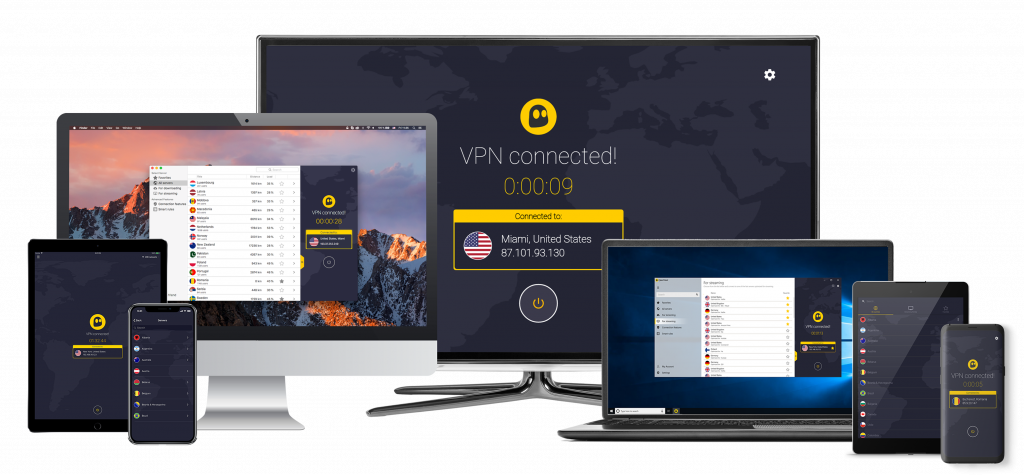 Operating over 6,000 servers worldwide, CyberGhost is a super-fast and reliable VPN. Its extra customisation options allow you to use a random port that's changed with each connection, which makes it difficult for network administrators to block your VPN use.
CyberGhost keeps a strict no-logs policy, and its simple interface makes it easy to use and understand. Your data will be safe with 256-bit encryption, and you can try it risk-free for 45 days to see for yourself why it's a user-favorite for online security.
CyberGhost also offers a 7-day free trial for iOS and Android users.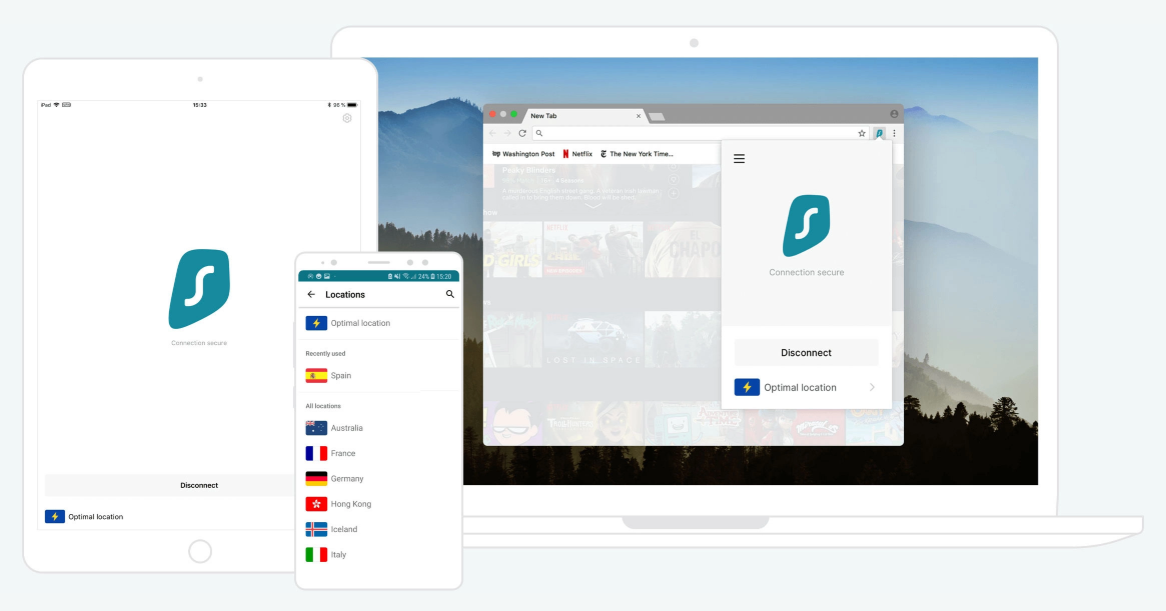 Surfshark offers military-grade security and unlimited bandwidth on servers in 61+ countries. It can bypass geoblocks and censorship to unlock any website or app across the globe.
It offers unlimited simultaneous connections so your whole household can enjoy its first-rate services using just one account. All its apps feature a built-in ad, tracker, and malware blocker. With all this in mind, it's positive user reviews comes do not come as a surprise.
This provider offers a 30-day money-back guarantee on all its services so that you can test it out for yourself. There is also a 7-day free trial for Android users.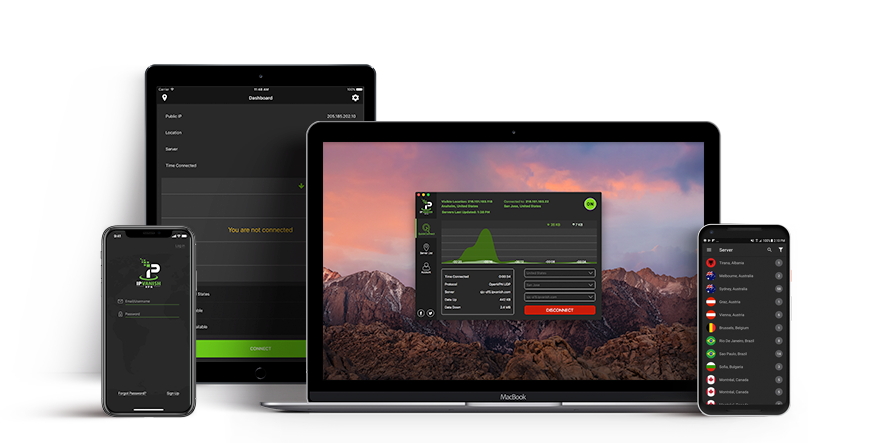 With over 1,000 servers in 60 countries, IPVanish offers all the flexibility you'll ever need in a VPN. Its high-speed connections and unlimited bandwidth with have you zooming past VPN blocks, while its top of the line security features keep your data safe.
It offers a 7-day money-back guarantee on all of its services, and with apps for Windows, Mac, iOS, Android, Fire TV, Windows Phone, Linux, Chromebook, and routers, there's no wonder it has such excellent customer reviews.
Summary
Using a good VPN is still the quickest and easiest way to bypass VPN blocking. Our top-rated providers regularly refresh their servers' IP addresses and provide features that overcome anti-VPN measures, including port customization and even Obfsproxy. We encourage you to follow the laws in your local region, but will always advocate for your right to online freedom.
For our reviews of the best overall VPNs, please click here.
You might also like: