How to Fix EA Anthem Lag – Easiest Hack for Gamers in 2020
Updated on 23rd April 2020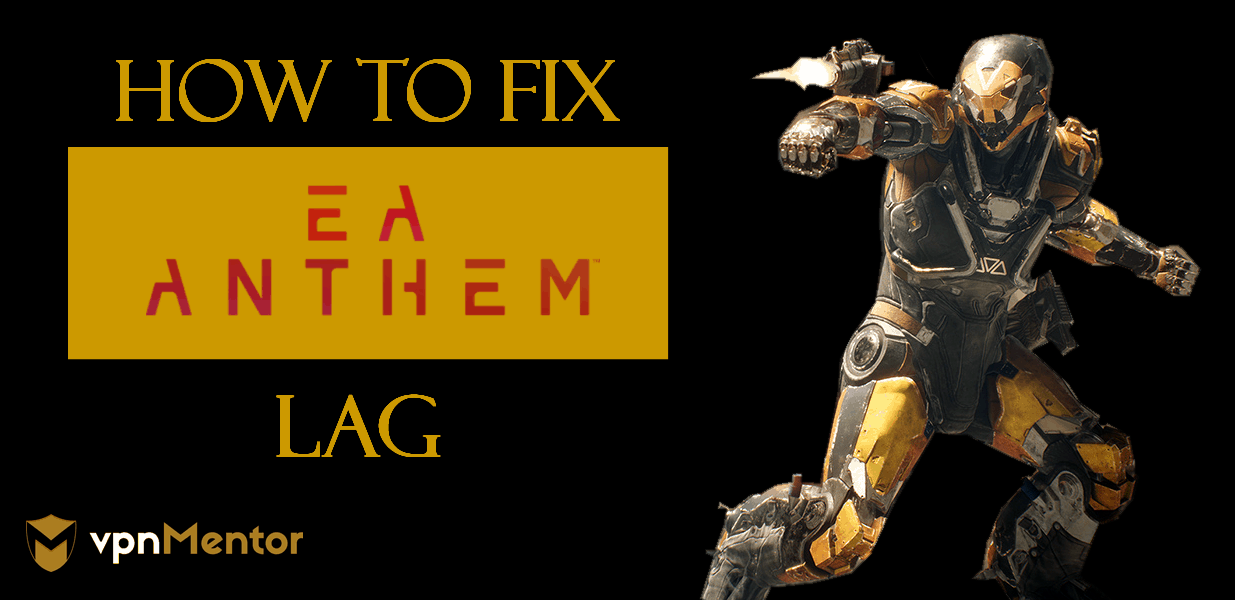 You're leaving Fort Tarsis with a new mission and your upgraded Storm Javelin. After hours and hours of quests, you're feeling more confident in the hostile Anthem of Creation.
Then catastrophe happens. It's not the dreaded Scars nor the Swarm Tyrant. It's the villain Lag, and it's slowing down your Anthem game to a crawl. How do you solve this dreadful problem? You need a trustworthy VPN to overcome your new foe.
Quick Guide – How to Fix EA Anthem Lag
Choose a VPN – We recommend NordVPN for gaming.
Install the VPN and connect to the nearest server.
That's it! Lag is now a thing of the past.
How a VPN Can Help You Fix EA Anthem's Lag
To understand your Lag enemy better, we offer a simple explanation of how it happens: It starts with latency, which causes lags. Latency is like ping: the measurement between a player's client and the game server. The lower the ping (or latency), the less lag you experience during gaming.
Game lagging occurs when thousands of users are on a regular ISP server, thus overcrowding it. In these cases, the ISP can purposely slow down the internet service, aka ISP throttling.
If you want to avoid these constant headaches, we recommend choosing a solid VPN. A VPN allows you to connect to any if its high-speed servers, regardless of your geo-location. Goodbye, lag and ISP throttling. Hello, security and speed.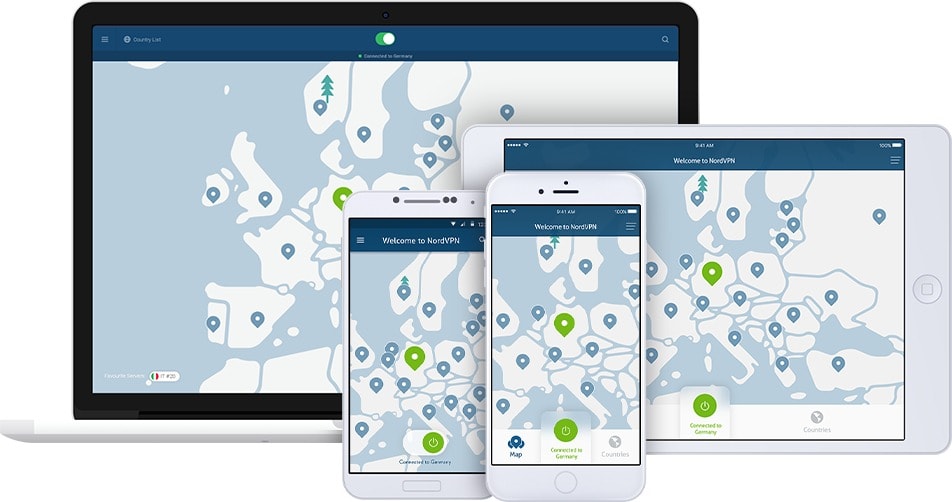 If you want a faithful guardian of your EA Anthem universe, we recommend NordVPN. We test hundreds of VPNs in the gaming world, and NordVPN consistently comes on top.
Not only are gamers like you suffering from lag, but you also deal with security threats (like the Fortnite security hack). NordVPN takes its security seriously, and it has built-in anti-DDoS protection. Also, their custom servers are all equipped to protect you from any security hack.
As a gamer, speed is your need. NordVPN's high-speed servers (along with recent updates) put the company at the top of our review list.
Are you looking for a new game that's not available for another month in your region? Simply search for another IP on NordVPN's servers and enjoy a brand new world of gaming.
What else does NordVPN offer for gamers?
5,100+ servers in 60 countries
A strict no-logs policy
24/7 customer service
30-day money-back guarantee
You want to get back to the Anthem of Creation fast without interruption. NordVPN whisks you there in a hurry, and it backs it up with excellent security, massive server choices, and lightning-fast connections.
NordVPN can unblock:
Netflix, HBO, Hulu, Showtime, BBC iPlayer, Amazon Prime Video, and Sling TV.
Supports torrenting:
Yes, P2P specialty servers available.
NordVPN works on these devices:
Windows, macOS, Android, iOS, Android TV, Linux, Chrome, and Firefox. It's also compatible with routers.
Other Ways to Fix Lag
There are also Non-VPN fixes we recommend when lag persists:
Use an ethernet cable instead of wi-fi on your router. A wired internet connection has better stability, and it is typically better than a wi-fi connection
Lower your optional settings–like resolution, anti-aliasing–on your PC.
Disconnect any of your other devices using your internet connection.
Close any files that take up a lot of bandwidth.
Unplug your modem and router for 30 minutes to reboot your network hardware.
VPNs can solve most of your lag issues. However, it never hurts to have a full arsenal of tricks to combat lag at every corner.
Summary
Your gaming world is a great place to escape. A robust VPN like NordVPN allows you the freedom to move around EA Anthem without the fear of security hacks and lags. You only need one enemy at a time in the Anthem of Creation.
Further Reading
Here are our 5 Best VPNS for Gaming in 2020.
Do you a VPN that works in China? Here the 9 Best VPNs for China.
Check out our recommendations for the best VPNs.