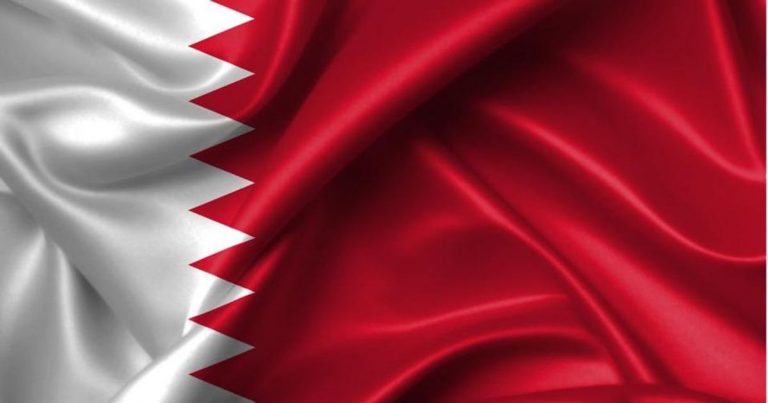 How to Get a Bahrain IP Address from Anywhere in 2021
Updated on 24th June 2021
If you're outside Bahrain, it can be difficult to watch shows on LuaLua TV or matches on Bahrain Sports. You could also have problems using online financial services.
Certain Bahraini websites limit or block your access if you have a foreign IP address. To get around these geo-restrictions and use any website you want in Bahrain, you need a Bahraini IP.
The safe and easy way to get a new IP address in Bahrain is to use a VPN (virtual private network). In order to work, however, the VPN you choose must have excellent network security and servers in Bahrain. Most VPNs fail at least one of those two tests.
Our experts analyzed hundreds of popular services to find two premium VPN providers that give you a Bahrain IP address with no hassles and no risk. We'll tell you who they are, and how to get the IP you need in a few easy steps.
Quick Guide:
How to Get a Bahrain IP Address with a VPN
Select a VPN with servers in Bahrain. VyprVPN is our #1 choice.
Install the VPN and connect to a server in Bahrain.
How a VPN Can Get You a Bahrain IP Address
A quality VPN provider lets you connect to hundreds of secure servers spread around the world. If you want to get past geoblocks on websites in Bahrain, just choose a VPN server inside the country.
Once you're connected, the VPN sends your internet traffic through the Bahraini server. But the server does more than just relay your data to websites. It also removes any indication of your true location, so websites can only see the server's Bahraini IP.
To the websites you visit, it appears as though you're browsing from within Bahrain. They'll give you access to all the content you need in the country, no matter where you are.
A good VPN can do more than just mask your location, too. Read on to learn about all the ways the right VPN makes your online world better.
A VPN Also Keeps You Safe & Lets You Stream Almost Anything
The internet in Bahrain is heavily censored and monitored. If you use email, messaging apps, or VoIP to stay in touch with loved ones in the country, it's critical to keep your communication private for your safety and theirs.
Premium VPNs use advanced encryption and tracking prevention to keep you anonymous. Bahraini government spies won't be able to trace your activity back to you. You should encourage your friends in Bahrain to protect themselves with reliable VPNs as well.
With an IP address in Bahrain from a solid VPN, you can use any website or service in the country without worry. You'll be free to watch local TV channels and view regional search results in Arabic.
You can even use your Bahraini bank accounts or conduct confidential market research, since hackers can't get your data.
It's possible to get a Bahrain IP address from a free proxy service, but that means taking huge risks. Many free proxies are peer-to-peer networks that let other users access your connection. This leaves you vulnerable to data theft, hijacking, and DoS attacks.
A lot of free VPNs are even more dangerous. They collect and sell your browsing data without your knowledge, and some even harbor malware. The few safe free VPNs don't have the servers you need to get a Bahraini IP. Their connections are also too slow for streaming.
The best VPNs can bypass both geoblocks and the VPN-screening tools used by Netflix and some government censorship agencies. You'll get almost unlimited access to global content, including everything you need in Bahrain.
What to Look For in a VPN
Servers in Bahrain: You need access to at least one server in the country to get a Bahrain IP address.
Easy Server Switching: Much of your favorite international content won't be accessible from your Bahrain IP address because of censorship in the country. Make sure you can switch to servers in other countries as often as you need to.
Advanced Security: Make sure your VPN has AES encryption, as well as a kill switch and DNS leak protection. These features ensure that your data and devices are safe, even on public wi-fi.
Unblocking Capabilities: Choose a service with a reputation for accessing sites like US Netflix and Hulu. If a VPN gets past those tricky geoblocks, you'll have no trouble reaching websites in Bahrain.
High Speed: A VPN with fast servers will allow you to stream movies, TV shows, and sports smoothly without interruptions.
The Best VPNs to Get a Bahraini IP Address
Overall Rating: 4.4 – Fast, Secure VPN with Unique Technology to Get Past Blocks
SPECIAL OFFER: Get a 75% DISCOUNT on a Bahrain IP from VyprVPN NOW!
VyprVPN has more than 700 servers across 6 continents. It's an especially good choice for the Middle East, with a server location in Manama that gives you a Bahraini IP.
Users love VyprVPN's Chameleon technology, which hides the fact you're using a VPN to help you sneak past tough geoblocks and censorship walls. Not even the Netflix VPN block or China's Great Firewall can stop VyprVPN.
Unlike most VPN providers, VyprVPN owns every server in its network, which means outstanding security and reliably high speeds. Unlimited bandwidth makes it a popular VPN for streaming. You'll never miss a second of F1 Grand Prix racing.
Your connection and online activity are protected by 256-bit encryption and a NAT Firewall. You can trust VyprVPN to keep you safe from Bahrain's internet surveillance, too. A recent public audit proved that the provider doesn't store any of your browsing history.
When you subscribe to VyprVPN, you also get a 30-day money-back guarantee.
Need more info? Here's our detailed expert review of VyprVPN.
Overall Rating: 4.6 – The Premium VPN That Covers the Most Countries
SPECIAL OFFER: GRAB YOUR 41% DISCOUNT to Get a Bahrain IP Address with HMA NOW!
HMA has servers in almost every country in the world, including 2 in Bahrain. You'll have 6 Bahraini IPs to choose from. Easy-to-use apps make getting connected very simple, often with just a couple of clicks.
VPN beginners love HMA's preset modes. With the Location Mode, you can have a Bahrain IP address in seconds.
If you want to use a website that has been blocked in Bahrain by the royal family (such as an international news service), HMA has you covered. Just switch to Freedom Mode to instantly connect to a server in a country with free speech.
Server connections are fast and reliable, allowing you to not only stream freely but also take advantage of HMA's unique fast file uploading service. It lets you share large files quickly, with no need to use email or complicated FTP service.
HMA also has servers dedicated for streaming, so you can enjoy TV shows like Fadila Khanum Wa Banatha without lag or buffering. You'll get a 30-day money-back guarantee when you subscribe, so you can test the service for yourself with no risk.
Need More Info? Here's our detailed expert review of HMA.
Further Reading
Check out our deals page for all the latest VPN offers. We update it every week!
To help your loved ones in Bahrain stay safe, read about the fastest and safest VPNs to use inside Bahrain.
Don't want to miss an important sporting event? Find out how you can watch ESPN Live even if you're outside the US.
Keep an eye on our continuously updated global censorship report to know the risks in every country you visit.
To summarize, the best VPNs to Get a Bahrain IP Address from anywhere in 2021 are…
Privacy Alert!
Your data is exposed to the websites you visit!
The information above can be used to track you, target you for ads, and monitor what you do online.
VPNs can help you hide this information from websites so that you are protected at all times. We recommend ExpressVPN — the #1 VPN out of over 350 providers we've tested. It has military-grade encryption and privacy features that will ensure your digital security, plus — it's currently offering 49% off.