How to Get a Russia IP Address from Anywhere in 2020 [+VIDEO]
Updated on 29th June 2020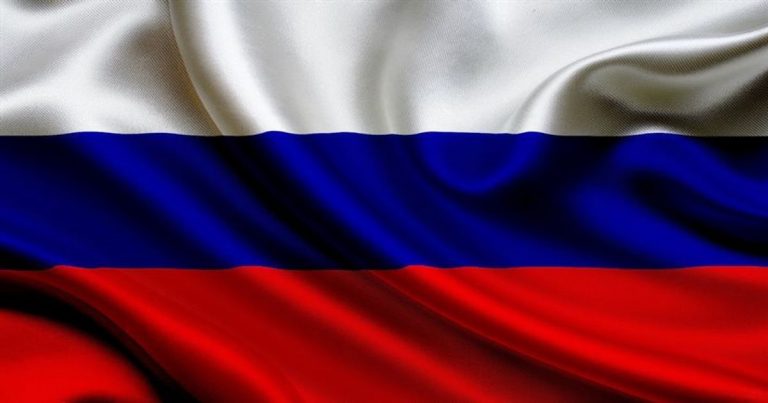 If you're not in Russia, you might have noticed blocks that stop you from watching Russia 1 or LAOLA online. Geoblocked sites look at your IP address to find out where you are. If your IP indicates you're outside Russia, the sites will restrict or block your access.
Geoblocks are frustrating, and unfortunately they are common. Social media networks, financial sites, and even search engines like Google all use geolocation data to track users' locations. They use this data to decide what to show to you, and in what language.
A VPN with servers in Russia will give you a Russian IP address instantly. You'll bypass filters and watch your favorite show or access your bank account as easily as if you were in Moscow. A VPN will also encrypt your traffic and keep your private data hidden.
Quick Guide: How to Get a Russia IP Address with a VPN
Choose a VPN. ExpressVPN is our top choice for a Russian IP address.
Install the VPN and connect to a server in Russia.
Use our tool to check your new IP address.
Table of Contents
How a VPN Can Get You a Russian IP Address
A VPN reroutes your traffic through a private server on the network. When you launch the VPN application and choose a country or city, your traffic will be sent through a server in that location.
Once this happens, all information you send to websites will carry an IP address that reflects the server location, not yours. If the server is in Russia, websites will think you're there, too.
The best VPNs let you change servers as often as you want. And every time you switch to a new server, your traffic will display a different IP address.
A VPN Also Keeps You Safe & Lets You Stream Almost Anything
A Russian IP address from a high-quality VPN will let you avoid content blocks and geo-restrictions so you can use your bank accounts and access any videos or information available in Russia.
If you're learning to speak Russian, you can immerse yourself in the language by watching Russian TV or using Google, watching Youtube, and reading the news in Russian. Using a Russian IP address is also a great way to research business markets on Yandex or use the Russian social network VKontakte.
Free proxies can also switch your IP address, but we don't recommend them for Russia because of their weak encryption. The P2P networks used by many free proxies can leave your data and connection exposed.
That is not ideal in any location, but you should be especially security conscious while using a Russian IP address or accessing Russian content. The internet in Russia is heavily censored and monitored by government authorities.
As a result, you should assume that any data you send to or from Russia might be intercepted. Using military-grade encryption, top VPNs make your traffic unreadable to prying eyes and ensure that your activity can never be traced back to you.
That protection is critical if you communicate with anyone in Russia via email, messaging apps, or VoIP services. Make sure your loved ones in Russia use VPNs, too.
What to Look For in a VPN
Unlimited server switching: A VPN that lets you easily switch between locations is best for Russia. You can get an IP in Russia to unblock Russian content, and also switch to a non-Russian server to reach sites blocked by Russian censorship.
Strong encryption: You should never send unencrypted internet traffic to a country like Russia with heavy internet surveillance.
Large server network: A choice of many locations worldwide ensures that you'll have access to all the content you need, wherever you are.
Advanced security features: Look for features like a kill switch and DNS leak protection to ensure you stay protected even if there is an issue with your internet connection.
Servers in Russia: You'll need at least one server in Russia to get a Russian IP address.
The Best VPNs to Get a Russian IP Address
Overall Rating: 4.9 – The Fastest VPN We Tested for Russia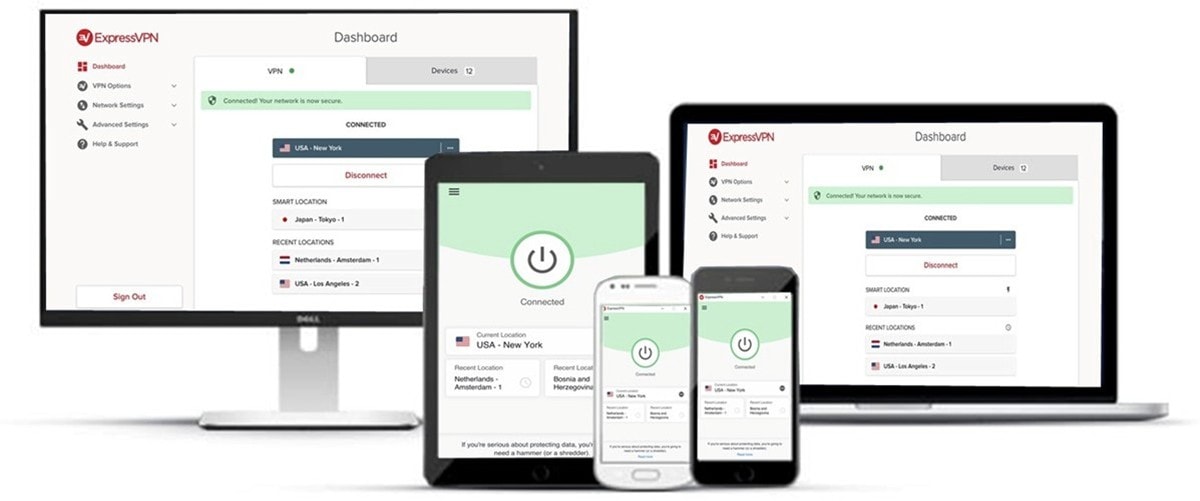 Don't Miss It: Get 49% off the #1 VPN & try it for 30 days risk-FREE
ExpressVPN is consistently rated one of the best VPNs on the market, and constantly impresses us with its high server speeds. Add in reliable unblocking capabilities, and you have an ideal choice for streaming video and downloading.
ExpressVPN uses military-grade AES encryption, and the cross-platform apps include many advanced security features. You can browse with a Russian IP without fear of being spied on by the government or third-party data harvesters.
ExpressVPN has at least one Russian server location, with several IP addresses to choose from. If you're a new user, you can sign up for any ExpressVPN subscription with a 30-day, no-questions-asked, money-back guarantee.
Need more info? Here's our detailed expert review of ExpressVPN.
ExpressVPN can unblock:
Netflix, Hulu, HBO, Amazon Prime Video, Showtime, Sling TV, DAZN, and BBC iPlayer.
Supports torrenting:
Yes, all servers support P2P activity.
ExpressVPN works on these devices:
Windows, macOS, Android, iOS, Android TV, Linux, Chrome, and Firefox. It also offers an app for use with certain routers.
Overall Rating: 4.9 – Our Overall #1 VPN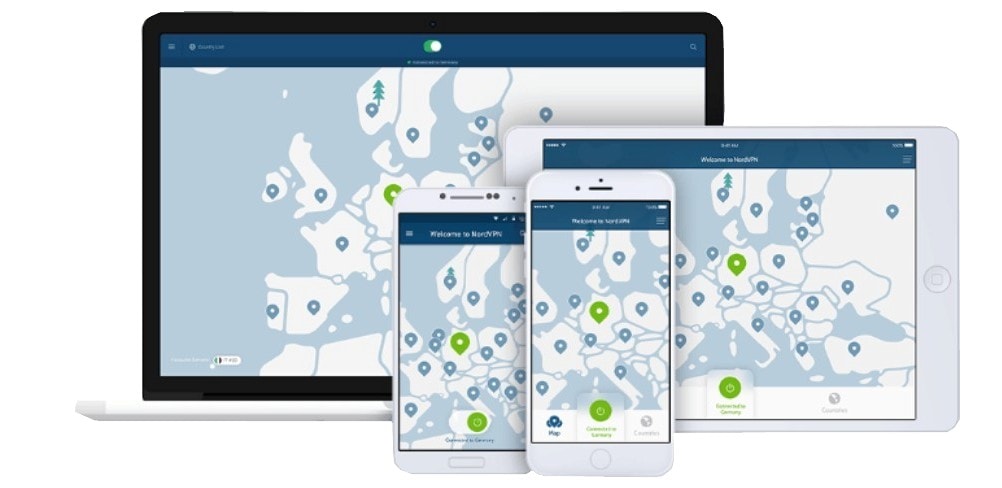 SPECIAL OFFER: GRAB YOUR 70% DISCOUNT to Get a Russian IP Address With NordVPN NOW!
NordVPN offers an impressive server network, with over 5,000 servers worldwide and 30 servers in Russia. The easy-to-use apps come with topnotch security features, including a kill switch, double VPN encryption, DNS leak protection, and the CyberSec ad blocker.
NordVPN's servers offer high speeds and can easily bypass almost any geoblock. This do-it-all VPN is a crowd favorite and our editors' choice as the best VPN overall. Try it out with a 30-day money-back guarantee.
Need more info? Here's our detailed expert review of NordVPN.
NordVPN can unblock:
Netflix, HBO, Hulu, Showtime, BBC iPlayer, Amazon Prime Video, and Sling TV.
Supports torrenting:
Yes, P2P specialty servers available.
NordVPN works on these devices:
Windows, macOS, Android, iOS, Android TV, Linux, Chrome, and Firefox. It's also compatible with routers.
Overall Rating: 4.5 – Top Ten VPN for Speed, Value, and Security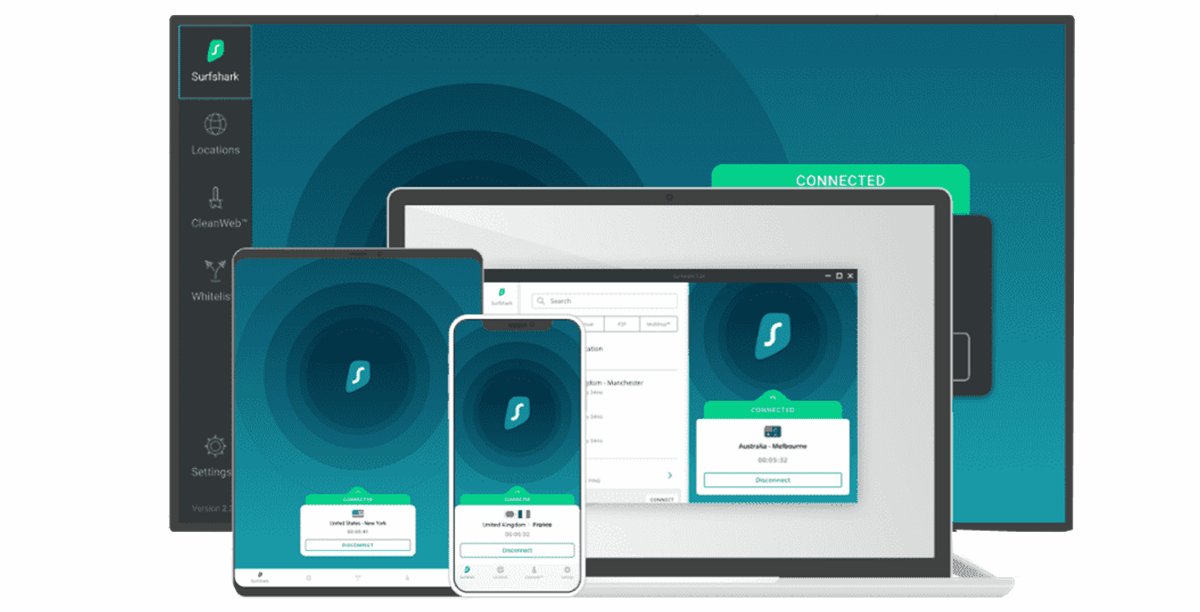 Surfshark doesn't release a lot of details about its server network, but the network does include at least one server in Russia with multiple IP addresses.
Surfshark servers are fast and, according to the many positive user reviews we've seen, can easily get around geoblocks and other location filters.
With military-grade AES encryption and a strict policy of keeping no user logs, Surfshark handles the security challenges of Russia well. New users get a 30-day money-back guarantee on any subscription.
Need More Info? Here's our detailed expert review of Surfshark.
Surfshark can unblock:
Netflix, Hulu, CBS, ESPN, Amazon Prime Video, and others.
Supports torrenting:
Yes, all servers support P2P activity.
Surfshark works on these devices:
Windows, macOS, Android, iOS, FireTV, Linux, Chrome, and Firefox.
Further Reading
The 5 Best VPNs for Russia (That Can Get Around the VPN Ban)
The Best VPN Deals and Coupons Codes
What Is a Kill Switch? Why You Need One
The Fastest VPNs for Streaming and Downloading
To summarize, the best VPNs to get a Russian IP address in 2020 are…