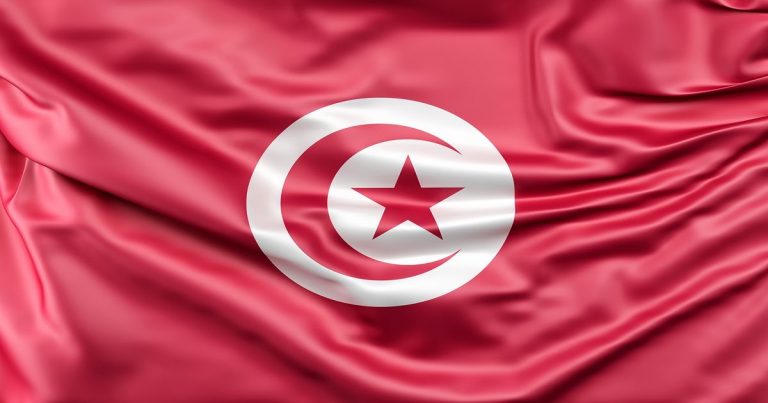 How to Get a Tunisian IP Address From Anywhere in 2022
Updated on 7th April 2022
It can be difficult to access Tunisian content outside the country. Certain Tunisian websites block access to users with foreign IP addresses. This means streaming your favorite shows on Netflix Tunisia or getting accurate local Google search results isn't possible from abroad.
The easiest way to get a Tunisian IP address is to use a VPN with local servers. After much testing, I found only 1 VPN that provides a reliable Tunisian IP. That way, you can quickly access your Tunisian streaming subscriptions and local shopping sites no matter where you are.
My top pick for unblocking Tunisian content is HMA. It has fast servers in Tunisia for uninterrupted streaming of your favorite local shows. The VPN also keeps your data protected from hackers and snoops, allowing you to safely access your Banque Al-Baraka account. Even better, you can try HMA's Tunisian servers for free (it comes with a 30-day money-back guarantee).
Quick Guide:
How to Get a Tunisian IP Address in 3 Easy Steps
Download a VPN. I recommend HMA for its fast Tunisian servers and top-class privacy features. You can try HMA with confidence as it's backed by a 30-day money-back guarantee.
Connect to a server in Tunisia. Any local server you choose gives you a Tunisian IP address.
Start browsing. You can now access Carthage+ and other Tunisian sites while abroad.
Why You Need a VPN to Get a Tunisian IP Address
Many Tunisian sites are unavailable abroad due to geo-restrictions. This means that if your IP address doesn't match their location, your access is blocked. Watching local online TV or getting regional Google search results outside Tunisia isn't possible without a Tunisian IP address.
Using a VPN with servers in Tunisia is a quick solution to obtain a local IP. When you connect to a VPN server, your internet traffic is directed through that server via a secure tunnel. The server masks your actual IP with a Tunisian address, hiding your location and tricking websites into thinking you're browsing the internet from Tunis.
This way, you can maintain access to all your Tunisian accounts while living or traveling overseas. What's more, a VPN safeguards your private information from cyber threats thanks to its robust security features. Best of all, it does so without noticeably reducing your connection speeds.
The Best VPN to Get a Tunisian IP Address From Anywhere in 2022
My recommended VPN offers reliable Tunisian servers and fast speeds. Moreover, it has easy-to-use apps that can be installed on home routers (so you can use it with game consoles and media players too). You can also use this VPN on multiple devices simultaneously.
Additionally, it comes with a tried-and-tested money-back guarantee. If you're not fully satisfied with the service, applying for a refund is hassle-free.
Server speed and location: Excellent speeds on 1,040 servers in 210 countries, including Tunisia (Mahdia)
Security and privacy: AES 256-bit encryption, a kill switch, and a no-logs policy
Simultaneous device connections: 5
Can stream local and global content: Carthage+, Netflix (Tunisia & US), Ennahar TV, Al Jazeera, Disney+, ESPN+, Sky TV, and more
Compatible with: Android, Windows, iOS, Mac, Chrome, Smart TVs, routers, and more
HMA has servers in Tunisia to unblock local content anywhere. I watched Omour Jedia on Elhiwar Ettounsi TV without interruptions. While testing HMA's Tunisian servers, I also accessed my Ennahar TV account within seconds. An extensive server network spans 210 locations, so you can even unblock your international subscriptions (like Netflix US and Disney+).
Speeds are fast too, ideal for UHD streaming and seamless torrenting. My average download speed on Tunisian servers was 73.1 Mbps (you need only 25 Mbps for buffer-free UHD streaming). It took me less than 2 minutes to download a 1 GB file.
Advanced security features also protect your online activity. With AES 256-bit encryption, your sensitive information is unreadable. This allows you to safely log in to your Société Tunisienne de Banque account, even if the network isn't secure (like on public WiFi). Plus, a smart kill switch prevents your data from being exposed by cutting your internet connection if the VPN unexpectedly drops. However, this didn't happen during my tests, as my connection was stable and reliable.
Thanks to a no-logs policy, your data isn't stored or shared with third parties. I ran DNS/IPV6/WebRTC leak tests on Tunisian servers, and my real IP was never revealed. Additionally, the IP Shuffle feature regularly rotates your Tunisian IP, making it extra hard to track your movements online.
It's easy to contact customer support via 24/7 live chat. There's also an online ticketing system, a vast knowledge base, and a community forum where you can ask for advice. I used the forum to quickly find out how to connect HMA to my Kindle Fire. Moreover, the VPN's apps are available in Arabic (for Android, iOS, and Chrome extensions) or French (Windows and Mac).
Even though monthly plans are expensive, there are other budget-friendly options. If you choose a long-term subscription, you can get HMA for as low as $2.99/month. You can also get more simultaneous connections for a slightly higher price — I increased mine from 5 to 10.
Plus, the VPN has a 30-day money-back guarantee, and requesting a refund is straightforward. After signing in to my HMA account, I used the "I want to request a refund" link and filled out a contact form to apply. I received the money back in my PayPal account within 3 days.
Tips on Choosing the Best VPN for a Tunisian IP Address
I found the best VPN with reliable servers in Tunisia. It has fast speeds for buffer-free streaming, and it protects your data from hackers. However, if you want to do your own research, here's a checklist you can use:
Reliable servers in Tunisia (and worldwide) — Tunisian servers are essential to unblock local content, and worldwide servers let you access your international subscriptions.
Fast speeds — You need high-speed connections for bufferless streaming, torrenting, and gaming without delays.
Strong security and privacy features — Look for a VPN that secures your browsing habits with features like high-end encryption, a kill switch, and a no-logs policy.
Easy to use — Check if the apps are easy to install and user-friendly. I read customer reviews to gain insight.
Trustworthy money-back guarantee — Make sure the VPN of your choice offers a refund if you're not 100% happy with the service.
FAQs on Getting a Tunisian IP Address With a VPN
Can I use a free VPN to get a Tunisian IP address?
Probably not. Most free VPNs won't have Tunisian servers as they tend to limit server locations. Plus, other essential features (like encryption and speed) are restricted to force you to upgrade to a paid plan. In the long run, you save more money using a premium VPN that can offer you a Tunisian IP and a money-back guarantee.
Is using a VPN to get a Tunisian IP address legal?
Yes, using a VPN is legal in most countries. Just start your VPN and connect to a server in Tunisia to get a Tunisian IP address.
However, some countries (like Russia and China) restrict or ban VPNs. So don't forget to check the laws regarding VPN use in your location beforehand.
What other ways are there to get a Tunisian IP address (aside from a VPN)?
You can get a Tunisian IP using a proxy or Tor browser, but it's not recommended. Another way to access Tunisian content is with a Smart DNS service, but it only spoofs your location (without actually changing your IP). A more secure alternative is a VPN with military-grade encryption and Tunisian servers.
Proxy servers have weak security measures and put your information at risk of being intercepted by third parties. The Tor browser encrypts your connection, but it can be too slow for streaming and other online activities. Plus, it's not so easy to obtain a specific country's IP with Tor.
How can I test if my IP address has changed to Tunisia?
Use an IP checking tool. Simply launch your VPN and connect to a Tunisian server. Then, open an IPlookup site, like vpnMentor's IP checker. If the displayed location is Tunisia, your IP address has been successfully changed.
Get a Tunisian IP Address Today
The easiest way to obtain a Tunisian IP is a VPN with servers in the country. This way, you can access Tunisian content (like Carthage+ and Netflix Tunisia) from anywhere and hide your sensitive information from prying eyes.
My top choice for getting a Tunisian IP address is HMA. It has fast Tunisian servers for buffer-free streaming and best-in-class encryption to protect your online activity and actual location. Since it comes with a 30-day money-back guarantee, you can try HMA's Tunisian servers for free.
To summarize, the best VPN to get a Tunisian IP address is...
Privacy Alert!
Your data is exposed to the websites you visit!
The information above can be used to track you, target you for ads, and monitor what you do online.
VPNs can help you hide this information from websites so that you are protected at all times. We recommend ExpressVPN — the #1 VPN out of over 350 providers we've tested. It has military-grade encryption and privacy features that will ensure your digital security, plus — it's currently offering 49% off.