How to Install a VPN on Amazon Fire TV Stick – 2020 Update
Updated on 6th October 2020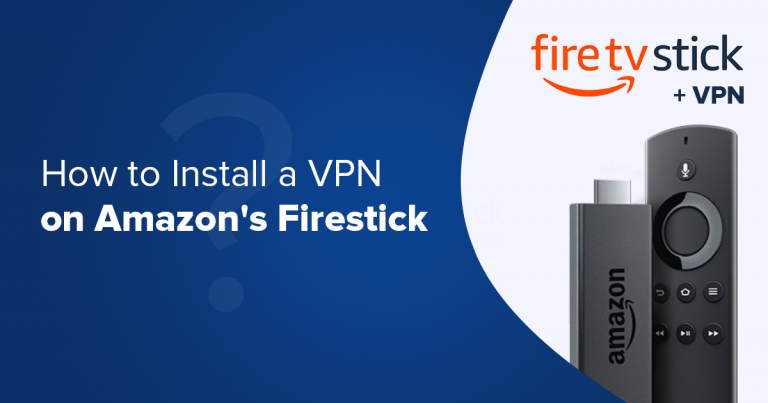 As quickly as you can plug it in, the Amazon Fire TV Stick turns any TV with an HDMI input into a smart TV that streams Amazon Prime, Hulu, YouTube TV, live network TV, cable channels and more … as long as you are in the US.
For those of us living outside the US and for Americans traveling abroad, however, the Amazon Fire Stick is a bit of let down. Much of the best content is blocked because of geographical restrictions. But it doesn't have to be.
Here's what happens when you try to watch NBC outside the US without a VPN.
Unlike with other streaming devices, such as Google Chromecast, you can easily install a VPN on Fire Stick and enjoy all the programming that is available in the United States. (You'll still need a cable subscription to get some of the channels, but we'll talk about that in a bit).
Best of all, if you'll only be outside the US for a short time, you can easily get a FREE VPN for Fire Stick – we'll show you how in a moment.
Choosing the Best VPN for the Amazon Fire TV Stick
There are several VPNs that have a native app for the Amazon Fire TV Stick, which gives them an obvious edge over VPNs that you need to install manually.
When choosing your VPN, make sure that it has servers in all countries where you want to access content. For example, if you want to watch American networks like CBS and ESPN, the VPN must have a choice of US servers, while UK servers will enable you to watch the BBC iPlayer.
There are additional features you should look for when choosing the best VPN for your Fire Stick. These include:
Fast streaming speeds
Strong security
Ability to bypass both geoblocks and VPN blocks put in place by Netflix, Hulu, Amazon Prime, NBC, and others
Finally, if you only need the VPN service temporarily, such as while traveling, look for a VPN provider that offers a money-back guarantee. If you cancel your subscription before the guarantee expires, you'll have a free Fire Stick VPN!
Installing a VPN on Your Fire TV Stick – Best VPNs
The easiest way to install a VPN on your Amazon Fire TV Stick is to choose a VPN that offers an application on the Fire TV App Store.
The top three VPNs that we tested for the Fire TV Stick are:
CyberGhost 
Great for accessing blocked US and UK video content, CyberGhost delivers a secure VPN service.
NordVPN
NordVPN is one of the best general-purpose VPNs on the market, and its servers optimized for streaming are ideal for the Fire Stick.
ExpressVPN
The fastest premium VPN available today, ExpressVPN is known for seamless, HD-quality streams.
You can also install a VPN manually on the Fire TV Stick, but since these and several other top-rated VPNs have native apps, there's really no need to go to that trouble.
Installing a VPN Provider's Native Fire Stick App
How to Install CyberGhost on Your Amazon Fire TV Stick
From the home screen of your Fire TV Stick, select the magnifying glass icon and type in CyberGhost.
Select the CyberGhost app from the list to download and install it on your Fire TV Stick.
Once installation is complete, click the open button to launch CyberGhost and log in.
Using Amazon Fire TV Stick With a VPN and Kodi
If you have a Fire TV Stick preloaded with Kodi, you can enjoy all the cross-device compatibility without compromising your connection security if you use a VPN.
Kodi is a powerful open-source tool, but not an anonymous service. Used by itself, Kodi will leave your IP address exposed.
However, when combined with the strong encryption of a good VPN, Kodi will allow you to roam the internet without worrying about cybercriminals and other nosey third parties accessing your data.
How to Get the Most From Your Fire Stick
With a VPN, you will be able to watch Netflix, Hulu, and Amazon Prime as long as you have an account with those services. One of the biggest issues that you may have, however, is that many US TV channels (Fox, NBC, ABC, AMC, ESPN, HBO, etc.) require a cable subscription to work.
There are several solutions here. If you have family or friends in the US, ask them for their cable username and password. If they give it to you, that's the easiest (and cheapest) solution to this problem. The password and the VPN are all you'll need to tune in.
If obtaining cable TV login credentials isn't an option for you, then you can get an account with Sling TV or Hulu Live. They both have live TV options that don't require a cable subscription, and both have apps on Amazon Fire TV Stick.
In order to get a subscription to Hulu Live or Sling TV, however, you might need a payment method that is connected to the US. If you have any difficulties because you don't have a US-based credit card or PayPal account, you can buy a gift card for Hulu or Sling TV and use it to create the account.
Top 3 VPNs for Amazon Fire TV Stick
Now that you know how to install the VPN on your Fire TV Stick, let's take a look at the VPNs themselves and see what sets them apart from the competition.
Make careful note of the length of the guarantee offered by each VPN, so you can cancel in time to get free use of the service while you travel or any other time you only need a VPN temporarily.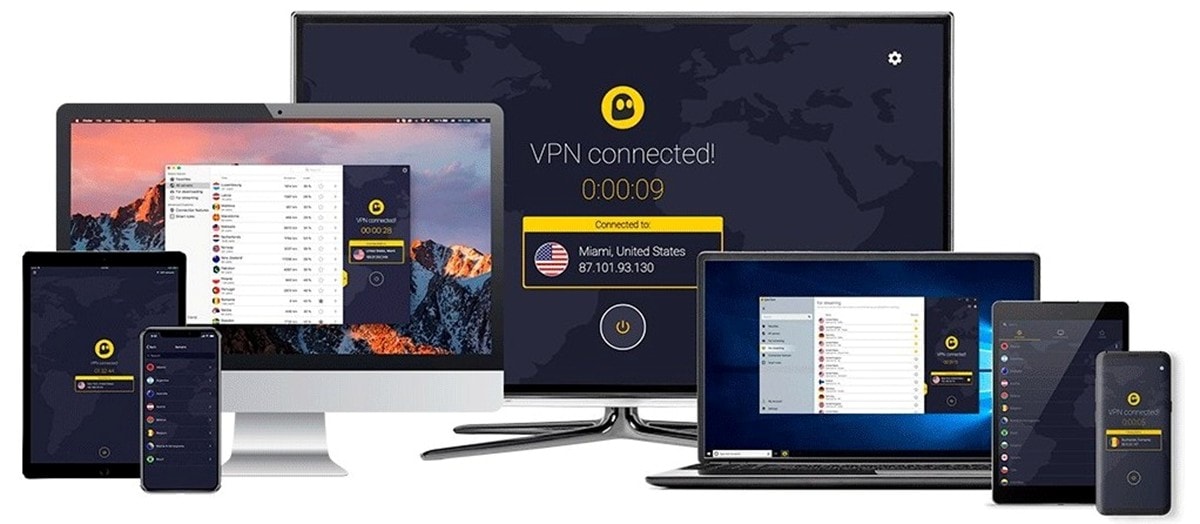 Unlimited bandwidth
A strict no-logs policy
Best-in-class encryption
DNS & IP leak protection
CyberGhost is a top-rated VPN for the Fire TV Stick.  It operates over 6,000+ servers across 90+ countries, so you'll never run out of new content to stream. Thanks to its native app in the Amazon Store, it works flawlessly with the Fire TV Stick.
We were able to unblock Netflix and US cable channels using CyberGhost. Our connection was fast, and the stream was high-quality.
The app is easy to use, and you can connect up to 7 devices at the same time. You can try it risk-free with its generous 45-day money-back guarantee.
CyberGhost can unblock:
Dedicated streaming profile with servers optimized for: Netflix, BBC iPlayer, Sky Go, Comedy Central, Eurosport, ESPN, and others.
Supports torrenting:
Yes; dedicated profile shows countries and number of users.
CyberGhost works on these devices:
Windows, macOS, Android, iOS, Amazon Fire Stick, Android TV, Linux, and Chrome.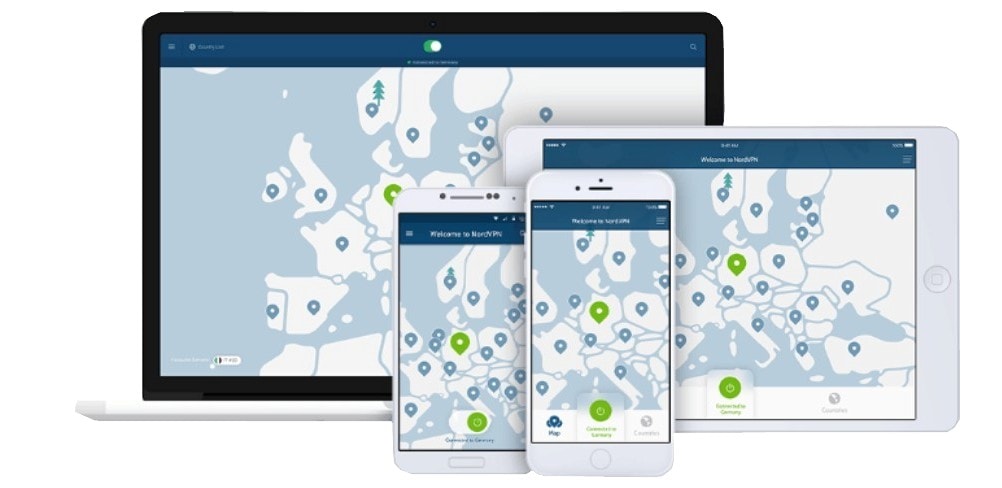 Military-grade encryption
An automatic kill switch
DNS leak protection
A strict no-logs policy
NordVPN has the largest array of servers in the industry, nearly two thousand of which are in the US. That's just one reason why it's one of the world's most popular services.
Once we connected to dedicated NordVPN servers for unlocking services like Amazon Prime and Netflix, it was clear sailing. The one app we had trouble with was the Disney app, but we used the customer service live chat, and they were able to help us out right away.
With the newer generation, Alexa-activated Fire Stick remotes, you'll have no trouble navigating the NordVPN app with your remote.
Navigating a VPN's controls can be more of a challenge on first-generation Fire Sticks, but there is an app called Remote for Fire TV that you can download. It has mouse functions that will help you navigate the controls of NordVPN or any other top VPN.
NordVPN offers a 30-day money-back guarantee.
NordVPN can unblock:
Netflix, HBO, Hulu, Showtime, BBC iPlayer, Amazon Prime Video, and Sling TV.
Supports torrenting:
Yes, P2P specialty servers available.
NordVPN works on these devices:
Windows, macOS, Android, iOS, Android TV, Linux, Chrome, and Firefox. It's also compatible with routers.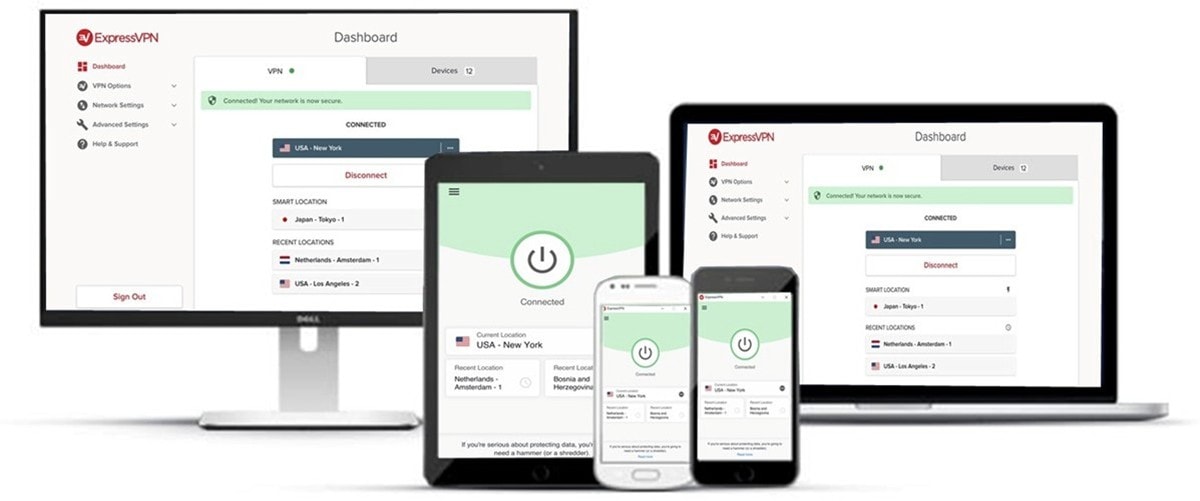 A strict no-logs policy
256-bit AES encryption
DNS and IPv6 leak protection
An automatic kill switch
ExpressVPN is widely regarded as the best VPN for bypassing geoblocked streaming sites. It certainly lived up to its reputation during our test, as it was able to access content from all the apps we downloaded, including Netflix, Amazon Prime, ESPN, Fox, and more.
We did have some connection issues when we tried connecting to NBC with ExpressVPN, however. Everything stopped and there was a loading screen that said "Authorizing."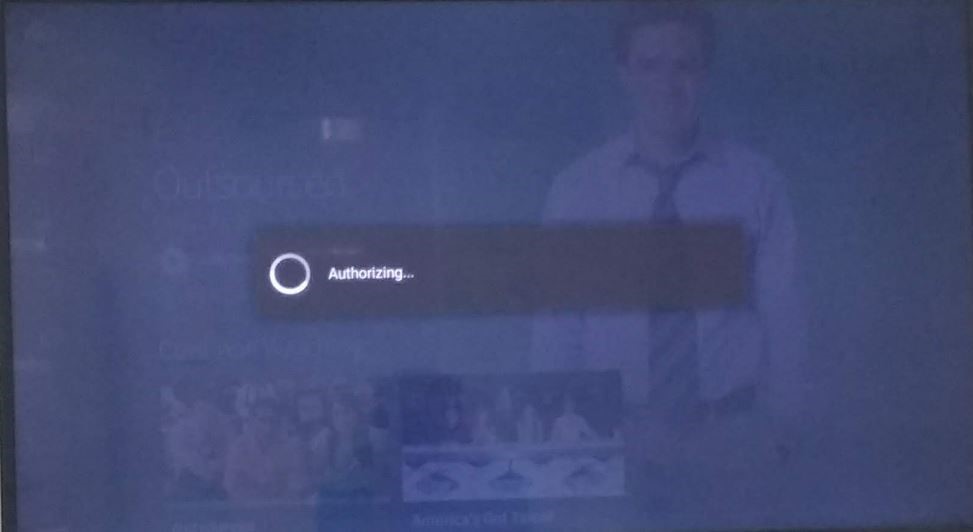 This happened several times, so we reached out to ExpressVPN. Unfortunately, they haven't found a solution for us yet. This problem didn't occur with any other channel or service.
ExpressVPN offers a 30-day money-back guarantee.
ExpressVPN can unblock:
Netflix, Hulu, HBO, Amazon Prime Video, Showtime, Sling TV, DAZN, and BBC iPlayer.
Supports torrenting:
Yes, all servers support P2P activity.
ExpressVPN works on these devices:
Windows, macOS, Android, iOS, Android TV, Linux, Chrome, and Firefox. It also offers an app for use with certain routers.
FAQs
? Is using a VPN for Fire TV Stick illegal?
While Amazon doesn't promote using a VPN on the Fire TV Stick, it's perfectly legal to do so. In fact, in most places it's legal to use a VPN on any compatible device.
To learn more about how and where using a VPN can land you in hot water see our post Are VPNs Legal? Where are They Illegal?
? How does Amazon know if I'm using a VPN?
Amazon Prime Video, Netflix, and other streaming services like Hulu or Sling TV, use advanced anti-VPN software to block known VPN IP addresses. That's why it's important to choose a premium provider with thousands of servers like NordVPN, way if you run into a block you can simply try another server in your target area. And viola! Instant access.
I'm using a VPN why is my IP address blocked?
First, make sure your VPN is one and connected to a server in your target area. If it is, and you are using one of our recommended VPNs for Fire TV Stick, try connecting to a different server. It's not uncommon for one or two IP addresses to be blocked, even with a premium provider, as streaming services are always updating their lists of known VPN servers.
The Bottom Line
Whether you want to use your Fire Stick outside the US or UK or simply use it without having to worry about unwanted third parties logging your data, a VPN will make it possible.
Just make sure you choose a service with high speeds, great security features, and a variety of servers in the US and UK.
We recommend NordVPN for the Amazon Fire TV Stick because of its easy installation and range of features. However, since all three services come with a money-back guarantee, you can try them all without risk.
To learn more about all the amazing capabilities of today's top VPNs, see our expert reviews of industry-leading services. Enjoy using your Fire Stick wherever you are!
Start Watching with CyberGhost NOW!
To summarize, the best VPNs for Amazon Fire Stick in 2020…
Provider
Our Score

9.4

/10

9.8

/10

9.8

/10
Privacy Alert!
You are exposing yourself to the websites you visit!
The information above can be used to track you, target you for ads, and monitor what you do online.
VPNs can help you hide this information from websites so that you are protected at all times. We recommend NordVPN — the #1 VPN out of over 350 providers we've tested. It has military-grade encryption and privacy features that will ensure your digital security, plus — it's currently offering  68% off.