How to Save Money on Flights With a VPN | 2021 Update
Updated on 10th February 2021
Finding good flight deals can be a challenge. Flight comparison websites can be helpful, but because prices regularly fluctuate, getting the best deal is a time-consuming task. However, there are a few tricks to purchasing plane tickets that make it easier to find a great price.
There's one big reason why you may be unable to pin down a good deal on airfare consistently. Comparison websites usually use your location to offer ticket prices based on the local market. The relative affluence of your region plus the number of locals interested in the same destinations can affect the price you see.
By using a VPN to change your location, you can avoid the traps that raise the fares you see. We love using CyberGhostto find the best deals while searching for flights.
How Websites Track Your Location:
Cookies: Cookies track and store your browsing history. Comparison sites use cookies to detect when you search for something several times. They can then increase the price of available flights.
IP Address: Your IP address, also known as Internet Protocol, is arguably the simplest way travel sites can detect your location. You can read more about hiding your IP address here.
Mobile tracking: The GPS feature on your mobile device, like your smartphone or tablet, can indicate your location. If you are browsing travel sites from your mobile device, you will likely see different prices based on your location.
HTML5 code: HTML5 coding is also another way websites can detect your location when using a personal computer.
WiFi: If you give websites permission, they will be able to detect your location using your WiFi.
When displaying airfare, travel comparison sites consider your location, the currency you will pay with, and the point of sale, among other factors. It is common for customers in different countries using different currencies to see different prices for the same airline, destination, and travel date.
If you are looking to save money on flights, your best bet is to hide your location with a VPN.
6 Ways to Save Money on Flights
1. Browse from a Low-Income Country
Use a VPN like CyberGhost to set your IP address to a lower income country and see how the price changes. For example, if you set your IP address to a server in India while browsing Kayak.com, you will see different prices than if you were booking your flight in the USA.
Since August is a popular time to travel, we decided to check out a flight from New York's JFK Airport to Italy's Naples Airport. We set the departure date for August 14 and the return date on August 21.
With the IP address set to India, this is the quote we saw:
When we changed the IP address to a US server, the prices were significantly different:
Even though it's the exact same flight, the prices are noticeably different. It might not be hundreds of dollars per ticket, but $72 in savings adds up quickly. If you were purchasing tickets for a family vacation, these savings would have a much bigger impact. Even so, there's always a chance that you'd find even bigger savings by using a VPN set to a low-income country.
2. Change Your IP to the Airline's Country
You could also try changing your IP to the country from which the airline originates. In this case, we're traveling on Brussels Airlines, which is based in Belgium. Changing to a Belgian IP address for the same journey will show a different price.
IP address set from Belgium:
IP address from the USA:

In this scenario, we could save $67 for the same exact flight. Again, it's not a ton of money, but these little savings can really add up. Changing your IP address to the airline's country could save you a lot in the long run.
3. Clear Your Browsing History
As we discussed before, travel sites use your browser cookies to adjust the prices they show you. Clearing your cookies and browsing data can help reset the prices you see. However, there is no guarantee that you will be able to secure lower rates since the website will still have access to your location. That's why it's good to pair this technique with a VPN.
Some travelers claim that the international version of a travel site, e.g. (.ca) for Canada or (.co.uk) for Britain will offer users different prices than their equivalents. You might get lucky and spot a good bargain, but it's isn't guaranteed.
4. Search Prices by Date Using Google Flights
Google Flights offers numerous tools to help budget-conscious travelers. One of these is the ability to choose prices based on your travel dates. If you have a fixed destination, you may be able to save a significant amount of money by being flexible with your travel dates. Google Flights can help you find the cheapest day to fly by listing the lowest price each day.
5. Choose Your Travel Days and Time Carefully
According to Rick Seaney, founder of the airline comparison site, farecompare.com, international flights that depart Monday to Thursday can be up to 5 percent cheaper than weekend flights.
However, there's also an optimal time to book your flight. Tuesday at 3 p.m. is one of the best times to buy plane tickets. This is when you'll generally find the most significant number of cheap seat available. The sales departments at airlines set up their weekly sales on Monday afternoons. The airlines then distribute these sales both on their own sites and to comparison sites like Kayak.com. Competing airlines, however, won't see these sales until Tuesday morning. For the next few hours, competing airlines adjust their fares based on the other deals. The final prices are set by 3 pm Eastern Standard Time.
The sales should be available for about three days, but it will still depend on how many people are trying to purchase the same tickets.
There's one more strategy you can try. Flying off-peak hours, like 5 a.m. and 7 a.m. or after 8 p.m. can also help you find lower prices.
Mix and Match Flights
If you have plenty of time but are more concerned about saving money, consider playing around with your flight choices. For example, you could opt for a flight with a stopover; these are often far cheaper regardless of your destination. Also, you could make considerable savings by flying to and from different airports or with different airlines.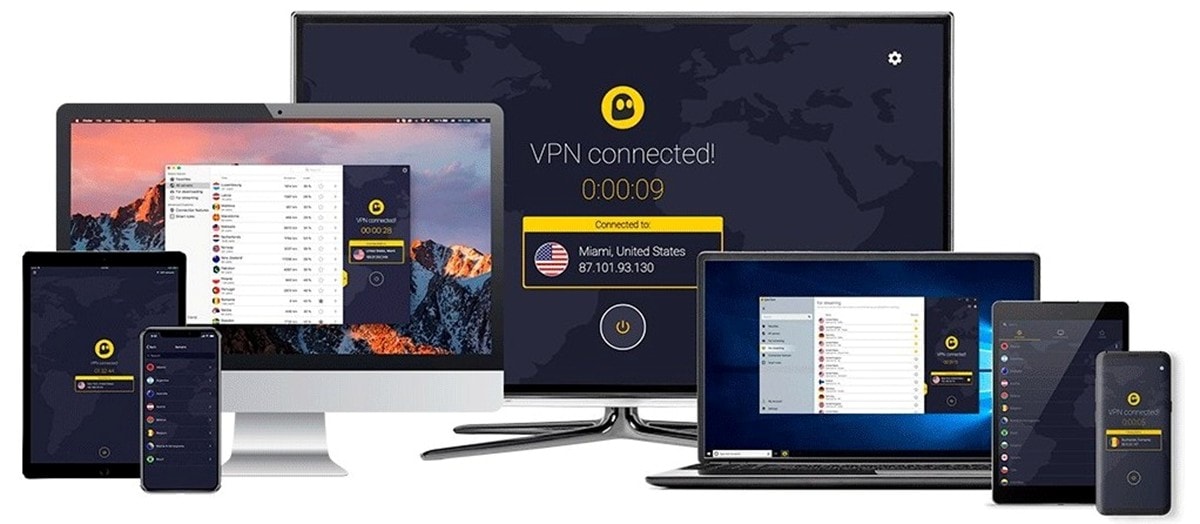 CyberGhost is our favorite VPN when it comes to finding travel deals. The 6,600 servers in its network means that you have plenty of options to choose from when looking for the best travel deals. With servers in 90 countries, you can feel sure that a deal will be in reach, no matter your destination.
CyberGhost isn't just a simple tool to help you stick to your budget. VPNs are an excellent tool for travelers, especially when you're relying on public WiFi. A VPN will encrypt all of your traffic, so you won't have to worry about hackers while using an unsecured network. CyberGhost can also help you stay connected to your home country while you're away, whether you need to connect to your bank or you just want to keep up with your favorite TV shows.
With a 24-hour free trial and a generous 45-day money-back guarantee, you can test out all of CyberGhost's features before you fly, risk-free.
CyberGhost can unblock:
Dedicated streaming profile with servers optimized for: Netflix, BBC iPlayer, Sky Go, Comedy Central, Eurosport, ESPN, and others.
Supports torrenting:
Yes; dedicated profile shows countries and number of users.
CyberGhost works on these devices:
Windows, macOS, Android, iOS, Amazon Fire Stick, Android TV, Linux, and Chrome.
Is It Legal?
If you are worried about whether or not it's legal to use a VPN to book flights, you can rest assured that there is no conflict with this practice. Airlines and travel sites purposely quote different prices depending on your region. Browsing anonymously with a VPN can help you take advantage of these differences. You can save money in the long run by finding prices that airlines are intentionally offering to specific customers.
Once you've booked your flights, you can use the same strategies to save money when you book a hotel.
Further Reading
Staying in an Airbnb? Here's why you need to use a VPN.
Check out our list of the best VPNs for traveling.
If you're only going on a short trip, you may want a monthly VPN subscription.
To save money on VPNs, check out our deals page.
Privacy Alert!
Your data is exposed to the websites you visit!
The information above can be used to track you, target you for ads, and monitor what you do online.
VPNs can help you hide this information from websites so that you are protected at all times. We recommend NordVPN — the #1 VPN out of over 350 providers we've tested. It has military-grade encryption and privacy features that will ensure your digital security, plus — it's currently offering 68% off.
Privacy Alert box - content - Popular posts