How to Stop Comcast Throttling Netflix and YouTube in 2023
Comcast has previously admitted to throttling speeds on its TV and internet service provider, Xfinity. I can't recall how often my data connection has been so slow that Netflix and YouTube won't even load. Eventually, I got tired of the slow speeds and looked into the best ways to fix Xfinity throttling.
After thorough testing, I found a VPN to be the ideal solution to get around Comcast throttling. VPNs keep your online activity hidden from Comcast so it doesn't reduce your speeds when streaming movies and TV shows. My team and I tested and compared over 60 VPNs to check which bypassed speed throttling the best.
I recommend ExpressVPN because of its military-grade encryption (to hide your data from Xfinity) and lightning-fast servers to enjoy high-bandwidth activities without delays. The best part is that you can try ExpressVPN risk-free. If you're not 100% satisfied, you can request a full refund within 30 days.
Quick Guide:
How to Fix Comcast Throttling Netflix and YouTube in 3 Easy Steps
Get a VPN. I recommend ExpressVPN since its top-notch encryption means no one can see your traffic and throttle your speeds, and it comes with a 30 day money-back guarantee.
Connect to a server. Choose a server in a country with the content you want to access. For example, connect to a US server to unblock your US Netflix account.
Stop throttling while streaming. Now Comcast's Xfinity can't inspect your data to determine how much you're using and won't slow you down while streaming.
How to Test if Comcast Is Throttling Netflix and YouTube
A speed test is the easiest way to tell if Xfinity is throttling your internet connection. You'll need a reliable VPN. Comcast is most likely restricting your internet connection if your internet speed improves when using a VPN. Here's a step-by-step guide to test if your ISP is throttling you:
Test your internet speed without a VPN. Go to a speed testing website such as speedtest.net or fast.com (powered by Netflix) to test your internet speed for free. You don't even have to download an app.

My internet speed test results without a VPN

Connect to a VPN. For accurate test results, I suggest connecting to a server closest to your actual location. I used ExpressVPN's Smart Location feature to do this for me automatically.
Typically, a VPN will slightly reduce your internet speed due to it sending your traffic through an encrypted tunnel. But if your speeds are faster with a VPN, your ISP could be throttling your internet connection. Since my baseline speed was 52 Mbps and my speed with a VPN was 77 Mbps, there was a 32.5% difference. So my ISP may be throttling my connection speeds.
Sometimes ISPs only throttle specific bandwidth-heavy applications such as Netflix, YouTube, Spotify, Skype, and Vimeo. If that is the case, a simple speed test will not help. For that, you can use testing tools such as Wehe (developed by researchers at Northeastern University). The purpose of this app is to detect traffic differentiation on different platforms.
Use Wehe to determine (with a relative degree of certainty) that Comcast is throttling you:
Download the Wehe app from the Android/iOS store.
Read the consent form and hit "Accept" if it sounds good to you.
Choose the apps you want to run your tests for, as shown in the screenshot below.
Choose the "Differentiation Tests" button. It will take a while if you choose multiple applications.
If Comcast is not throttling your chosen streaming services, you'll see the "no differentiation notification."

No throttling was found in my Netflix and YouTube tests
However, you should note that the service is not very privacy-friendly since it's primarily a research tool. Wehe collects information about operating devices, timestamps, locations within 1 kilometer, and other metadata. While this information may not be enough to identify individuals, some users may not be comfortable sharing it. Researchers might also have the ability to check your IP address. So use Wehe with caution.
Why You Need a VPN to Stop Comcast Throttling Netflix and YouTube
ISPs throttle Netflix, YouTube, and other streaming services for several reasons. To optimize internet traffic, reduce network congestion, maintain data limits, and prevent DDoS attacks. Unfortunately, this results in slower than average speeds on streaming services, resulting in buffering and frequent interruptions.
A VPN can help hide your traffic, ensuring Comcast Xfinity (and other ISPs) can't see that you're streaming. A VPN encrypts and reroutes your internet traffic through a private server. This prevents ISPs from tracking your activities on the internet. So Comcast cannot know that you are visiting Netflix and YouTube, allowing you to enjoy full speeds without worrying about throttling.
Try ExpressVPN Risk-Free Today
Best VPNs to Stop Comcast Speed Throttling in 2023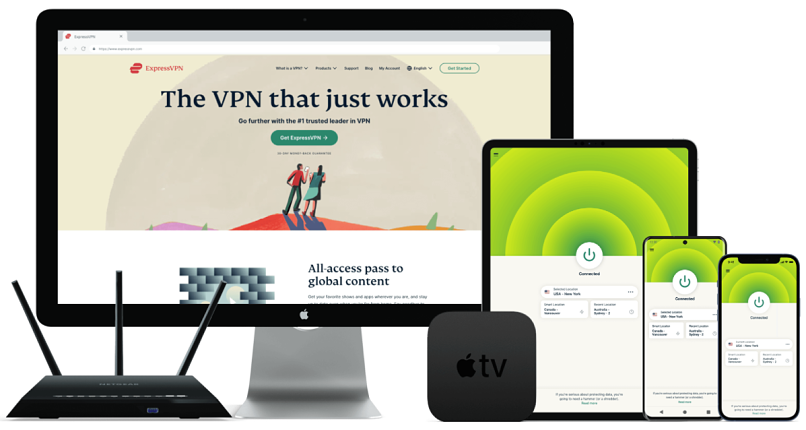 Editor's Choice
Editor's Choice

Tested February 2023
Try Risk-Free for 30 Days
Can access:
Netflix
Disney+
APV
HBO Max
Hulu
BBC iPlayer
Sky
More
www.ExpressVPN.com
AES 256-bit encryption to hide your traffic and bypass throttling
Unblock your Netflix account anywhere with 3,000+ servers in 94 countries
Enjoy seamless streaming on up to 5 simultaneous device connections
Can unblock: Netflix, YouTube, Disney+, HBO Max, Hulu, BBC iPlayer, Vudu, and more
Compatible with: Windows, Mac, iOS, Android, Linux, routers, Apple TV, and more
ExpressVPN uses military-grade (AES 256-bit) encryption to prevent Comcast Xfinity slowing you down. Your online activity gets hidden, so no one can inspect your data and throttle you based on how much bandwidth you're using. Meaning, you can binge-watch Netflix and YouTube without interruption. Plus, it has private DNS on every server, so your ISP can't know which websites you're visiting because it can't see your browser DNS requests.
On top of that, you don't have to worry about hackers and snoops thanks to its kill switch (Network Lock). This feature immediately stops your internet traffic if you lose connection to the VPN to ensure that your browsing habits and actual location aren't leaked. IP/DNS leak protection further ensures that your online activity is safe from accidental exposure. I tested several US and UK servers and didn't detect any leaks.
Speeds are also super fast to stream Netflix and YouTube without buffering. For the fastest connection, use ExpressVPN's Lightway protocol and Smart Location feature. The latter automatically connects you to the fastest server based on your real location.
I tested Washington DC, Los Angeles, and New York servers at different times of the day and night and never experienced a speed drop higher than 15%. My download speed with ExpressVPN averaged about 63.8 Mbps (my base speed was 75 Mbps). Since you only need 5 Mbps for HD streaming, I watched shows on Netflix in 4K quality. Plus, the VPN provides unlimited bandwidth, so you can torrent as much as you want.
With a huge server network, you can access your YouTube and Netflix accounts anywhere. Within the US itself, ExpressVPN has 24 server locations to choose from (I easily watched Ozark on Netflix US). A large number of servers also means there's less chance of network congestion.
One minor con of this VPN is its price, starting at $6.67/month. On the bright side, ExpressVPN regularly offers great discounts. I got 49% off and 3 months of service free when I signed up for the 12-month plan.
If you're not 100% happy with the service, requesting a refund is simple. I contacted customer support to test the process within the 30-day money-back guarantee period. The 24/7 live chat rep was very helpful; all I had to do was answer some about my experience with the app. I received a full refund to my bank account within 24 hours.
Stop Comcast Throttling With ExpressVPN
Optimized servers quickly connects you to the best servers for streaming
9,753 servers in 91 countries helps you access Netflix and Youtube
Fast speeds even when connecting 7 devices at once
Can unblock: Netflix, YouTube, Disney+, HBO Max, Hulu, BBC iPlayer, Vudu, and more
Compatible with: Windows, Mac, iOS, Android, Linux, routers, Apple TV, and more
CyberGhost's optimized servers make it easy to bypass throttling when streaming by finding the best streaming platform/country combo in just one click. You can enjoy reliable connections on popular services like YouTube and Disney+. It took me less than 10 seconds to unblock my Netflix US account during my tests. All I had to do was search for "Netflix'' on the app search bar. After connecting, I watched Parks and Recreation seamlessly.
While not as fast as ExpressVPN, speeds are also ideal for watching UHD content, and CyberGhost offers unlimited bandwidth. I received a consistent download speed of 59.2 Mbps, just 21% less than my base speed. This means that you don't have to wait for videos to load. You can even configure the VPN on your router in just a few steps. So, you can watch your favorite shows on any WiFi-connected device, like your smart TV.
Your data is concealed with high-level encryption and various security protocols (including OpenVPN and WireGuard). So, Comcast won't throttle your speed during streaming and browsing as it can't detect what you're doing online.
I found its monthly plans quite expensive, especially since it only comes with a 14-day refund. However, CyberGhost's long-term subscription is very affordable at only $2.19/month. As all options come with the same features, I recommend the 3-year plan for the best savings.
You can also try CyberGhost free using its 45-day money-back guarantee with its longer subscriptions. I checked whether this claim was true by canceling and requesting a refund. The 24/7 live chat support agent didn't pressure me to stay and just asked me a few simple questions regarding customer satisfaction. My request was approved, and the money was paid to my PayPal within 4 days.
Stop Comcast Throttling With CyberGhost
29,650 servers in 84 countries mean you don't have to worry about overcrowding
AES 256-bit encryption, a kill switch, and IP/DNS leak protection
A seamless streaming experience on up to 10 devices simultaneously
Can unblock: Netflix, YouTube, Disney+, HBO Max, Hulu, BBC iPlayer, Vudu, and more
Compatible with: Windows, Mac, iOS, Android, Linux, routers, Apple TV, and more
PIA has an extensive network, so you can always find the best server to stream Netflix and YouTube without interruption. The bigger a VPN's network, the less chance of server congestion and slowdowns. Even on servers far away, my test showed a download speed of around 52.7 Mbps — only 30% less than my base connection speed of 75 Mbps. It also lets you unblock geo-restricted content. I had no problems watching Killing Eve on my BBC iPlayer account outside the UK.
Since your internet traffic is sent through an encrypted tunnel (like ExpressVPN and CyberGhost), Comcast is blind to your online activity. Meaning Xfinity won't throttle you based on the content you're viewing.
One downside of PIA is that it has many security settings that can confuse new VPN users. However, the application comes with a pre-configured profile for streaming. So, you can avoid ISP throttling simply by connecting to a server with a click of a button. There's also 24/7 live chat support if you need help.
You can subscribe to a long-term PIA plan for only $2.19/month, which makes it quite affordable. While short- and long-term plans have identical features, the 3-year option is the cheapest.
It is also easy to test PIA with its 30-day money-back guarantee. To check if the policy is reliable, I canceled my subscription and asked for a refund by completing the 'Contact Us' form on its website — the process was hassle-free. I received the refund on my credit card that same week.
Stop Comcast Throttling With PIA
FAQs on Using a VPN to Stop Comcast Throttling
Why is Comcast throttling Netflix, YouTube, Disney+, and Hulu?
Usually to control congestion or enforce bandwidth limits. Fortunately, a VPN can help you bypass Comcast throttling. Since a VPN hides what you do online, Comcast can't see that you're streaming. That means it won't throttle your connection based on "heavy internet use".
Unfortunately, Comcast is legally allowed to throttle your traffic for these reasons. For example, Comcast has deliberately throttled BitTorrent traffic in the past.
Can a VPN stop Comcast Xfinity throttling?
Yes, a reliable VPN can stop Comcast Xfinity throttling. A VPN hides your internet activities, which means that Comcast can't see what you're doing online, like streaming and torrenting. For the best internet experience, you can use a VPN that has top-level encryption and superfast servers.
How do I stop Comcast from throttling Netflix and YouTube at night?
A VPN is the most reliable method of stopping Comcast throttling at night and day. First, determine if your ISP is actually throttling your speed by running a throttling test. If your speeds are being throttled, connect to a VPN server closest to your actual location — this will hide your online activity and give you the best speed. This way, you can enjoy watching shows and movies on Netflix and YouTube without delays.
Can I use a free VPN to bypass Comcast Throttling?
No, free VPNs limit speed and bandwidth to force you to upgrade to their paid plans. Their security (like encryption) is also usually not strong enough to effectively hide your internet activity from your ISP. A premium VPN with a money-back guarantee is a more reliable way to avoid throttling.
At worst, some free services have even been caught logging and selling user data. Others are known to bundle malware into their apps.
Can a VPN stop my data cap?
No, a VPN can't stop any data limits from your ISP. However, if your ISP has applied a bandwidth limit to your connection, a VPN can help you bypass it.
Comcast offers 1 TB of monthly data as part of its basic plan. For extra usage, you have to pay $10 per 50 GB, and this can go up to $200. However, the basic plan fee plus $50 gives you unlimited data, so you are better off with this plan if you want to use more than 1 TB.
Bypass Throttling with ExpressVPN
Fix Comcast Throttling Today
You can use a VPN If you suspect Comcast Xfinity is throttling Netflix, YouTube, and other high-bandwidth activities. A VPN sends your internet traffic through an encrypted tunnel so your ISP won't be able to slow you down based on what you're doing online.
I recommend using ExpressVPN since it has military-grade encryption and superfast servers worldwide to stream YouTube and Netflix without buffering. You can even try ExpressVPN without risk as it offers a 30-day money-back guarantee.
To summarize, the best VPNs to fix Comcast throttling are…
Privacy Alert!
Your data is exposed to the websites you visit!
The information above can be used to track you, target you for ads, and monitor what you do online.
VPNs can help you hide this information from websites so that you are protected at all times. We recommend ExpressVPN — the #1 VPN out of over 350 providers we've tested. It has military-grade encryption and privacy features that will ensure your digital security, plus — it's currently offering 49% off.