How to Unlock Channels on Roku & Stream Anything You Want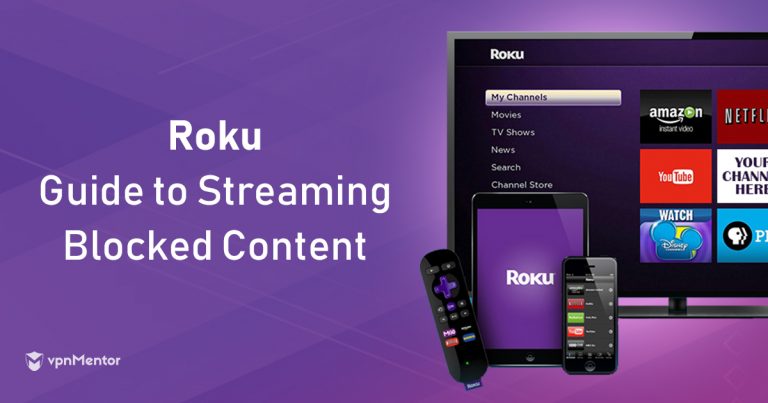 Were you excited to set up your Roku media player – until you discovered the limited selection of network apps available in your country? Well, we have great news for you!
Our experts have cracked the code.
We'll show you how to use a VPN to easily unlock all of Roku's channels from anywhere in the world.
Many of Roku's network and streaming service apps are available exclusively to viewers in the US, leaving the rest of the world disappointed. You paid the same price as Americans – or even more – for your Roku device, but you can only access half the content.
Even channels that are available globally are heavily restricted. Netflix and Hulu use geoblocking to limit the content you can watch based on your location. You miss out on a huge catalog of shows and movies available in other countries.
If this sounds familiar, then our quick-and-easy guide to using a VPN for Roku is for you. A VPN bypasses geoblocking to unlock exclusive content on all your favorite streaming services, while keeping your web connection safe and anonymous.
It's important that you choose the best VPN for your Roku device to ensure that you have secure, unrestricted access and smooth streaming. Here is everything you need to know.
Quick Summary: The Best VPNs to Unlock Roku
Unblock Sites on Your Roku NOW!
What You Should Look For in a VPN for Roku
Geoblocks work by detecting your location from your IP address, and then locking down any content not licensed for broadcast in your region. So to unleash your Roku player's full potential and access geoblocked streaming services, you need to change your IP.
There are a few ways to get a new IP address to conceal your true location, but using a VPN is by far the safest and easiest way to get past the blocks while keeping your internet connection secure.
The VPN provider you choose should operate high-speed servers across the globe. It's particularly important for the network to include servers in the US, since all of Roku's apps are available there. Make sure the service you choose also offers unlimited bandwidth.
It's also vital that your VPN can bypass the VPN blocks used by companies like Netflix and Hulu. You'll need to be careful here, as very few VPNs can actually do this.
How Do You Install a VPN on a Roku Device?
You can't can't actually load a VPN app onto your Roku device directly, so you'll need to choose a service that can be installed on your router. Don't worry, it's far easier than it sounds, and we've got a simple, detailed installation guide to walk you through it.
As a huge bonus, router installation of your VPN will protect any device that uses your internet connection – so you should look for a VPN provider that allows for multiple simultaneous device connections.
Additional Benefits of VPN Use on Roku and All Your Devices
Privacy protection
VPN encryption protects your data from hackers and government or ISP surveillance. Even if cybercriminals or government agencies get their hands on your data, the encryption makes it unreadable, and no one will be able to track your browsing activity.
Online anonymity
The best VPNs use high-end security features like automatic kill switches and DNS leak protection to keep your identity completely hidden online. These features block data from leaving your device in the rare event that your connection to the VPN fails.
The VPN you choose should also have a strict no-logs policy so there's no record of your activity.
Prevention of ISP throttling
If your connection is suffering from low speeds, your ISP may be throttling it – and a VPN may be the solution. By sending your traffic through an encrypted tunnel, the VPN makes it harder for your ISP to monitor your bandwidth usage.
Top VPNs even compress your data to improve transmission speed.
The Best VPNs for Roku and Why We Love Them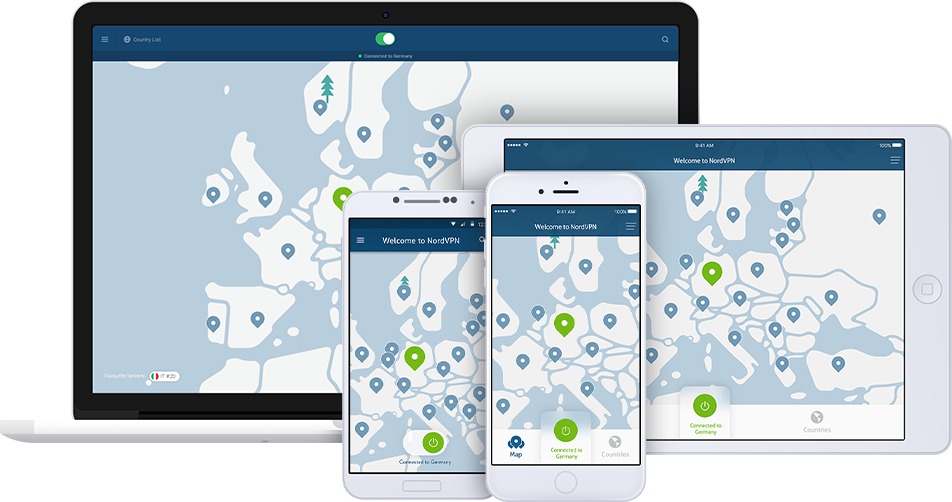 NordVPN combines high speeds, unlimited bandwidth, and military-grade security features to bring you the perfect VPN for Roku. Its website features easy guides for setup on almost any router.
CyberSec, NordVPN's built-in ad and malware blocker, eliminates annoying pop-up ads and defends your devices against viruses and hacking.
With 5,000+ servers across 62 countries – including 1,961 servers in the US alone – you'll be able to bypass geoblocks and VPN blocks with ease on up to 6 devices at once.
And as if that wasn't enough, you can even try NordVPN risk-free with a 30-day money-back guarantee on all subscription packages.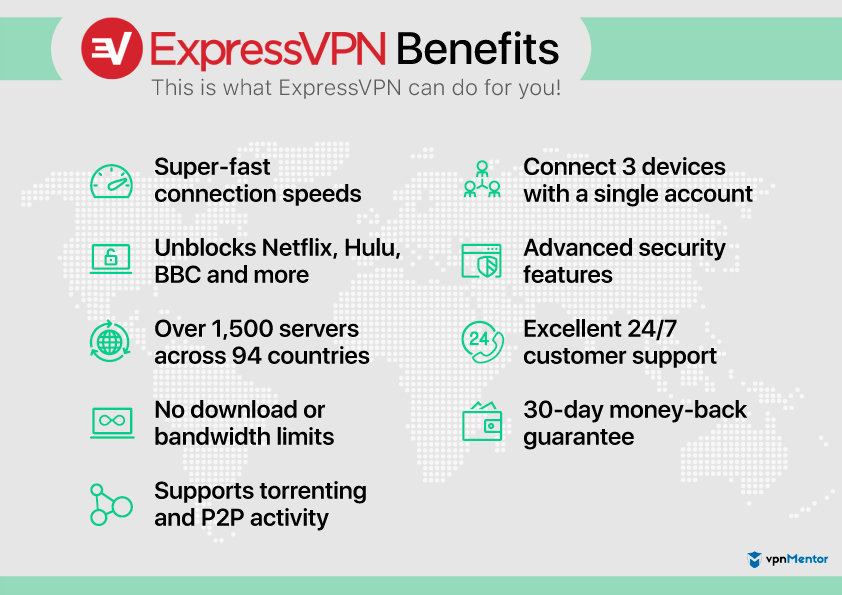 ExpressVPN is one of the fastest VPNs available for Roku – in fact, it's our speed test champion! With unlimited bandwidth and access to 3,000+ servers across 94 countries, it's a breeze to bypass geoblocks and VPN blocks with ExpressVPN.
Setting up ExpressVPN on your router is simple, and the provider also has dedicated apps for all major platforms. One subscription allows you to protect up to 5 devices simultaneously.
ExpressVPN's service is packed with security features, including 256-bit encryption, an automatic kill switch, and a strict no-logs policy. A rare split tunneling feature allows you to protect your browsing without losing access to local devices like your printer.
ExpressVPN offers a 30-day, no-questions-asked, money-back guarantee on all of its services. So it's easy to test out this top-rated VPN before installing it on your router.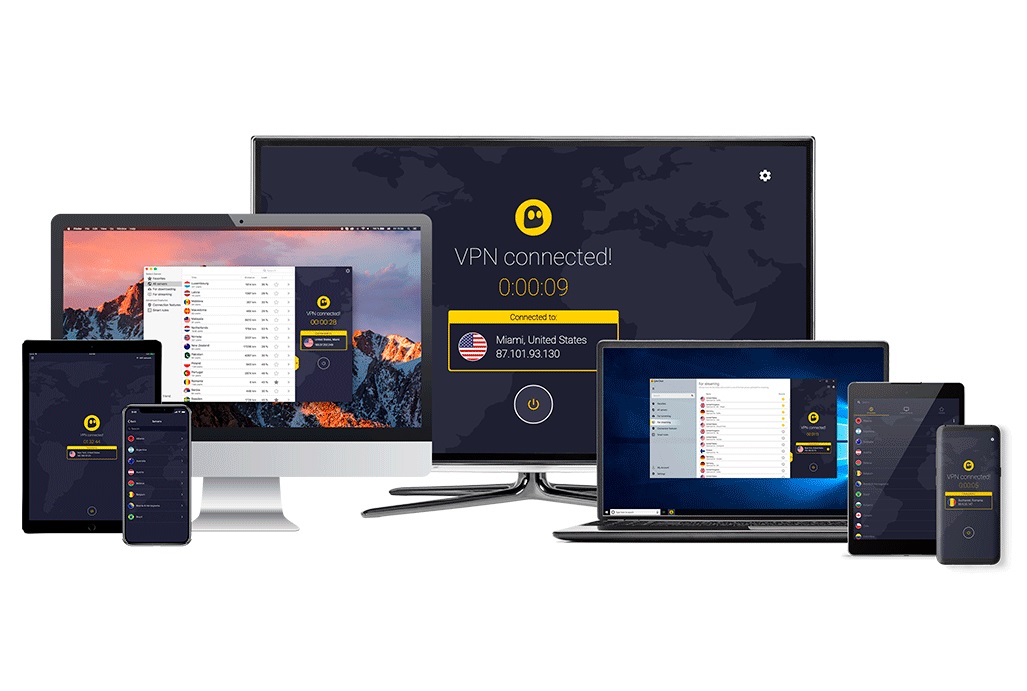 CyberGhost's impressive security features will keep your online activity private while you fly through geoblocks and VPN blocks to access all of Roku's apps and channels.
You can also keep your whole household entertained (and quiet while you enjoy your movie marathon) with apps for all operating platforms and the ability to connect up to 7 devices at the same time.
CyberGhost offers an enormous 45-day money-back guarantee on all of its services, so you can see for yourself why it's a crowd favorite.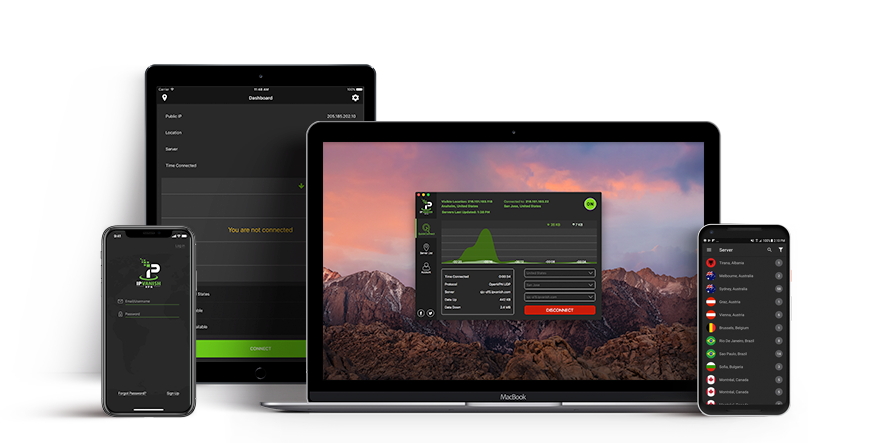 IPVanish offers all the features you'll ever need in a VPN for Roku – and yes, it lives up to its name! You'll enjoy complete online anonymity with end-to-end encryption for all of your devices, including routers.
The easy-to-understand interface makes getting started with IPVanish simple, even if you're a VPN beginner. You'll be enjoying blazing-fast speeds and unlimited bandwidth on up to 10 devices in no time at all.
You can try IPVanish today with a 7-day money-back guarantee, or learn more by seeing what real users have to say about this VPN.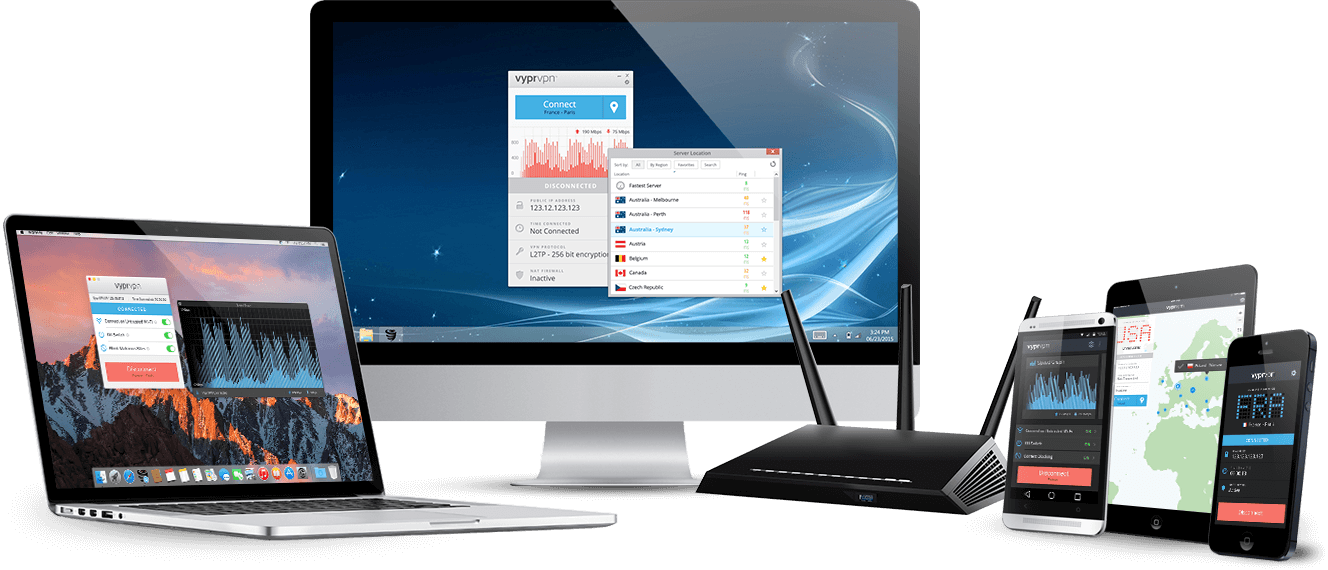 VyprVPN's Chameleon technology easily bypasses geoblocks and the anti-VPN software that services like Netflix use. Its network of 700 servers (exclusively owned by the provider, rare among VPNs) spans 70 countries, including the US.
VyprVPN is fast and secure, granting you unrestricted access to all of Roku's top apps. Best of all, it's extremely easy to set up on your router. With security features like military-grade encryption and a NAT Firewall, your network will be nearly immune to cyberattacks.
Try this innovative VPN for yourself with a risk-free 30-day money-back guarantee.
Summary
If you live outside the US, Roku's selection of apps and streaming content can seem hugely disappointing. A VPN is the perfect solution to unlock every show, movie, and service in the Roku library.
The best VPNs can even get around VPN blockers, giving you full access to highly restricted services like US Netflix and Hulu. They will also protect your personal information and keep you anonymous online.
Even better, what the best VPNs won't do is empty your wallet! Top providers regularly offer deep discounts on subscriptions plans, so check out our coupon codes page for the hottest deals available right now.