Is Harry Potter On Netflix? Yes, But It's Hidden. Find it Here!
Updated on 9th January 2020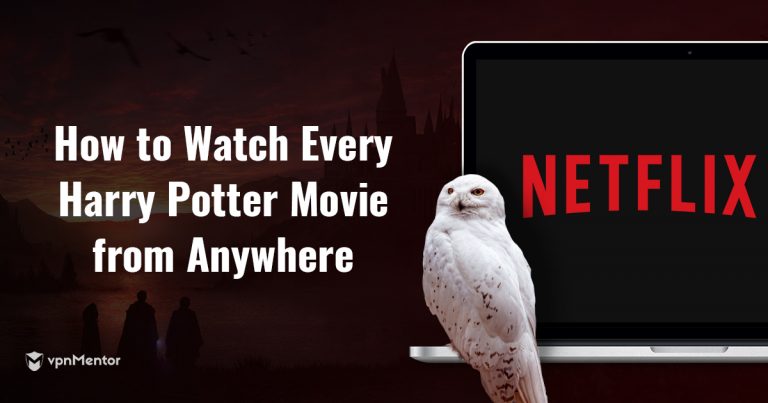 Accio, Netflix!
The Harry Potter movies are coming to Netflix, but only in certain countries. This sounds like bad news for Potterheads everywhere else – but don't worry. We'll show you how you can watch all eight Harry Potter movies on Netflix, wherever you are.
The films will be available to stream exclusively in France, Belgium, Australia, and New Zealand. Additionally, the final four movies are available on Netflix Canada. We say "exclusively" because Netflix uses geoblocking to prevent users in other countries from accessing certain content.
If you're not in one of those four countries, don't worry. A simple alohomora incantation, also known as a VPN, will let you bypass Netflix's geo-restrictions and stream Harry Potter from anywhere. VPNs are kind of like a digital invisibility cloak. They encrypt your data to help you access the internet unnoticed, and defend you against the dark arts – in our case, hacking and cybercrime.
But beware: not all VPNs are magical. Only a really great one will give you easy Netflix access, maximum security, and the fast connection speeds you need for smooth streaming.
Below, we have compiled a list of expert-tested VPNs for streaming Harry Potter on Netflix so you can relive the magic with us. Here's everything you need to know.
How to Watch Harry Potter on Netflix: Quick Guide
HBO removed the entire Harry Potter franchise from its platform at the end of June. Fortunately, you can take advantage of Netflix's 30-day free trial so you don't miss out when all your Harry Potter favorites return to the small screen.
Once you've set up your Netflix subscription, simply follow our quick guide, and you'll be ready to board the Hogwarts Express on November 1st.
Choose a VPN service that offers lightning-fast speeds, unlimited bandwidth, and French, Belgian, Australian or Kiwi servers.(Our recommendations are below – CyberGhostis our #1 choice.)
Follow your provider's guide to install and set up the VPN. You'll be ready to go in minutes.
Connect to a VPN server in France, Belgium, Australia or New Zealand.
Log in to your Netflix account, and you're ready to go!
Why You Need a VPN to Watch Harry Potter Movies
Netflix uses geoblocking software to prevent you from viewing content that isn't available in your region. So you will need to convince Netflix that you're in France or Belgium to watch the Harry Potter films.
A VPN connects your computer to a remote server through a Chamber of Secrets to mask your IP location. To the rest of the world, it will look like you are accessing the internet from the location of the server you chose.
Simply by connecting to servers in different countries, you can use a top-quality VPN to sneak past the basilisk and unlock geoblocked content around the world.
Your VPN will also encrypt your data. Encryption secures your information so that villains like Barty Crouch Junior (as well as muggle hackers and spies) can't throw your name into the Goblet of Fire. It'll also keep the prying eyes of the Ministry of Magic (also known as ISP and government surveillance) away from your browsing activity.
Choose a feature-rich VPN with servers in Belgium and/or France. For the best streaming experience, you'll need a service that offers unlimited bandwidth and blazing fast speeds to avoid buffering. Preconfigured streaming profiles are a plus.
To protect your private data from He Who Must Not be Named, you'll need a VPN with strong encryption protocols, an automatic kill switch, and a strict no-logs policy.
Finally, since Netflix's anti-VPN software is constantly working to identify and block VPN IP addresses, look for a provider that regularly refreshes its server IPs to avoid detection.
Below are our recommendations for the most reliable VPNs for streaming Harry Potter on Netflix.

Best VPNs for Watching Harry Potter from Anywhere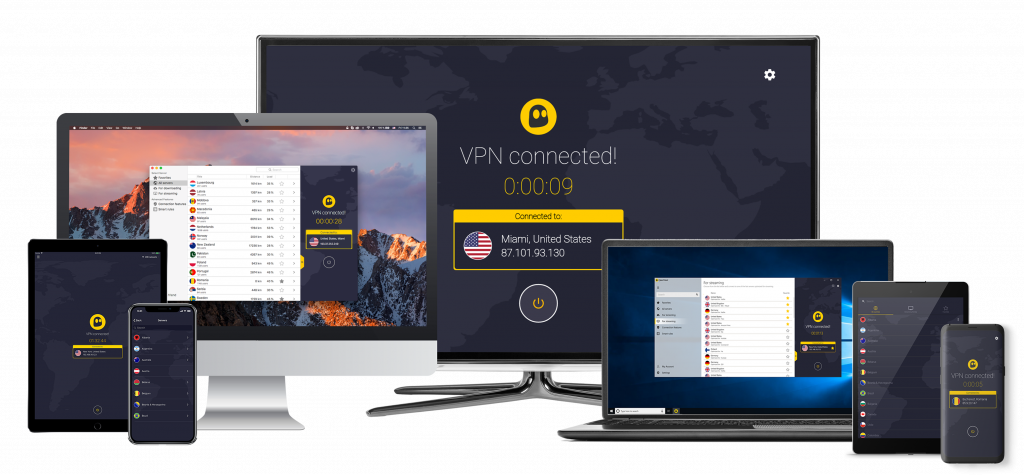 With its fast, stable connections, CyberGhost is one of the most popular choices for streaming. Its extremely easy-to-use interface is perfect for beginners, and even includes a pre-made profile optimized for streaming, making set up a breeze.
CyberGhost operates over 3,700 servers across 53 countries, including France, Belgium, Australia and New Zealand. This means that you will have no trouble bypassing Netflix's geoblocks for your Harry Potter movie marathon.
High-end security measures, such as military-grade encryption and a strict no-logs policy, will safeguard your connection and keep your browsing activity private.
Best of all, you can try CyberGhost completely risk-free with a 1-day free trial and a 45-day money-back guarantee – even better, here's a 73% off coupon.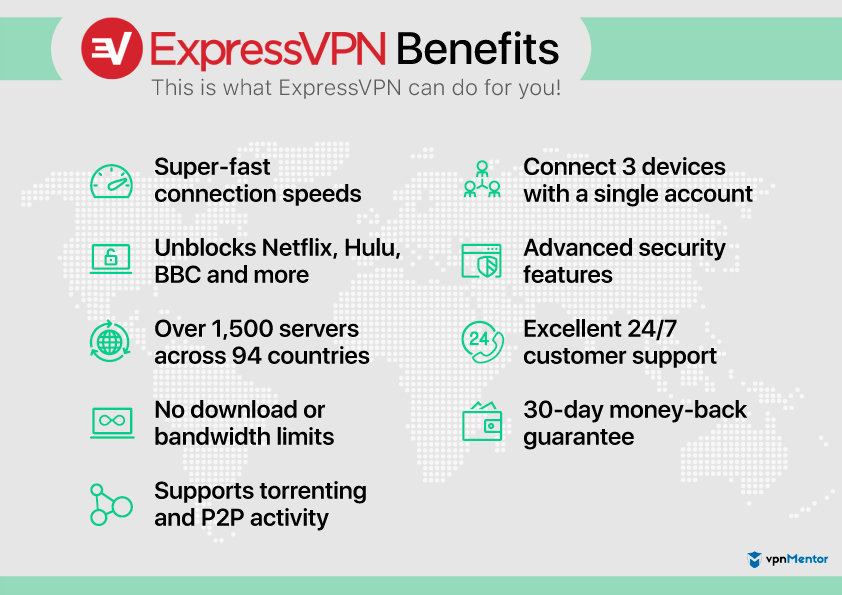 Enjoy top-quality, nearly unlimited access to content all over the world with the fastest VPN on the market.
With unlimited data, apps for every platform, and 148 VPN server locations, ExpressVPN is perfect for streaming.
When you use ExpressVPN, your connection will always be secure. Its topnotch security features include best-in-class encryption, an automatic kill switch, and a strict no-logs policy.
And like Hermione, you can be in two places at once with ExpressVPN's split tunneling. This handy feature allows you to send some of your traffic through the VPN tunnel and the rest through your normal ISP connection.
You can try ExpressVPN for yourself with a 30-day, no-questions-asked, money-back guarantee, and a 7-day free trial for Android and iOS devices. For more reasons why this VPN is worth its price, check out what real users have to say about it.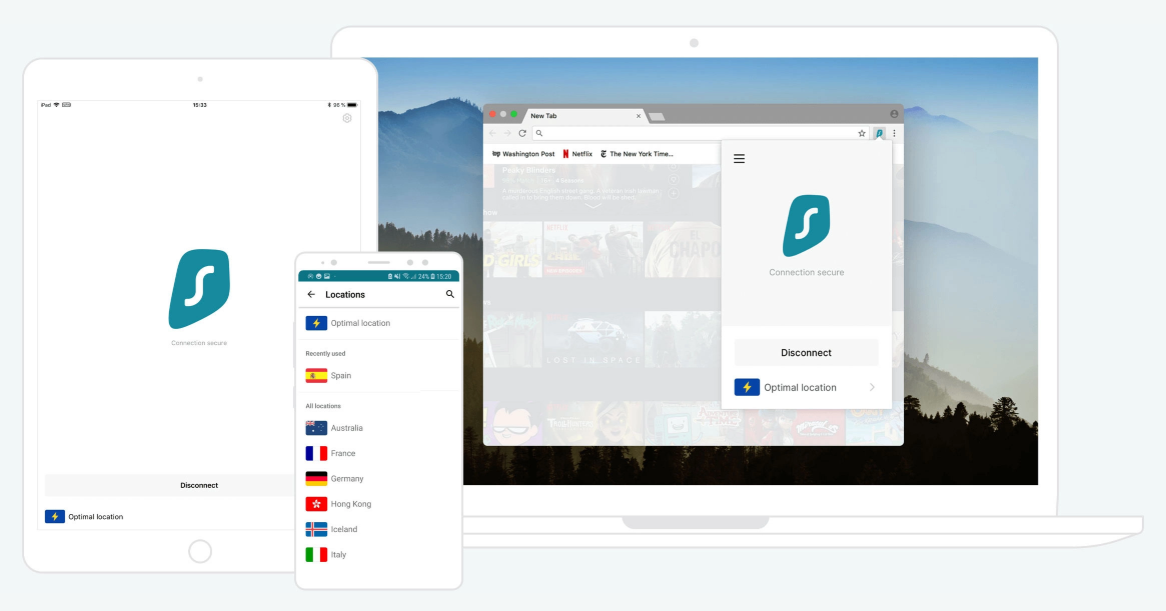 Surfshark is another great choice for streaming the Harry Potter movies. With its high speeds, you can sit back, relax, and enjoy your movies without having to worry about buffering and lagging. Its strong security features will keep your connection private at all times.
There are apps for all major devices, and it offers unlimited simultaneous connections so you can protect all your devices at once.
If you're not sure if Surfshark is the right VPN for you, click here to read what real users have to say. There's also a 30-day money-back guarantee, so you can try it out risk-free.
How Long Will it Take to Stream All 8 Harry Potter Movies?
If you have a few free weekends coming up, you're in for a treat!
It will take just under 20 hours to watch the entire Harry Potter movie series online (19 hours and 39 minutes, to be exact).
The franchise's most recent spinoff, Fantastic Beasts and Where to Find Them, isn't available on Netflix in France yet, but you can still use your VPN to watch that, too! Simply connect to a server in Australia or New Zealand and you're set!
Potterheads Rejoice & Save Now up to 73% on Your VPN
If you're excited to return to Hogwarts, a VPN is the safest and simplest way to bypass Netflix's geoblocking. Your VPN server connection will enable you to apparate to France or Belgium and stream the movies the moment they become available – c'est magique!
With a good VPN, you'll be able to unblock content from around the world securely and anonymously. Check out our complete beginner's guide for an in-depth look at everything else a VPN can do for you.
To learn more about VPNs for Netflix, see what our experts have to say about the 5 VPNs Guaranteed to Beat Netflix's VPN Ban.