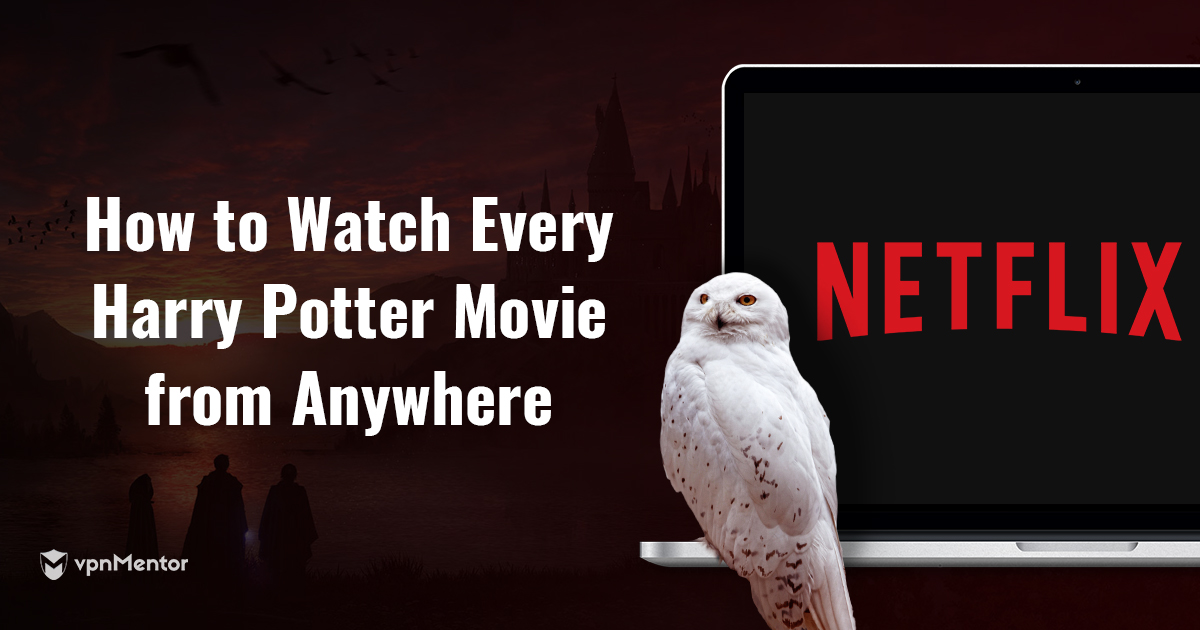 Is Harry Potter on Netflix? Yes! Here's How To Find It in 2023
Attention, muggles! You can watch Harry Potter on Netflix, but only in Australia. So unless you're located there, you'll need a VPN to watch it.
But not all VPNs are capable of getting past Netflix's restrictions, and even some of the VPNs that can access Netflix in Australia don't display the Harry Potter movies. On top of that, the countries where Harry Potter is available are constantly changing.
That's why I checked all the top VPNs in February 2023 to find out which ones can still give you access.
After testing dozens of services, I found that the VPNs listed below are the only ones that are up to the challenge. My favorite is PrivateVPN, thanks to its super-fast speeds and unbeatable features.
Watch Harry Potter With PrivateVPN Now!
How to Watch Harry Potter from Anywhere in Under 2 Minutes
Choose a VPN that can access Harry Potter on Netflix. I recommend PrivateVPN for its lightning-fast speeds, unlimited bandwidth, and expansive server network.
Install the VPN and connect to a server in Australia.
Log into your Netflix account and start streaming!
Why You Can't Find Harry Potter on Netflix
Netflix uses geoblocking software to keep you from viewing content that's not available in your region. It uses your IP address to determine your location, and then shows you the corresponding Netflix library.
The best way to watch Harry Potter in February 2023 is to convince Netflix that you're in Australia. You can do this by connecting to a server there with a Australian IP address – and that's where a VPN comes in.
That said, not every VPN can give you access to Netflix – and even those that are capable of this can't necessarily access the Harry Potter movies. Even our cybersecurity experts aren't sure exactly why this is, but it's a problem you should be prepared for!
I've gotten mixed results when trying to access these countries' libraries with different VPNs, which is why I recommend sticking to VPN servers in Australia.
When you use one of the VPNs recommended below, your computer will connect to a remote server somewhere else in the world, effectively hiding your actual location. Not only will your real IP address be hidden from Netflix, but all of your data and activity will be kept private.
All you have to do is choose a server in Australia, and the Wizarding World will be yours to enjoy.
Watch Harry Potter With PrivateVPN Now!
The Best VPNs for Watching Harry Potter from Anywhere - Full Analysis (Updated February 2023)
I've determined that these are the top VPNs to watch Harry Potter on Netflix, based on speed, reliability, and security.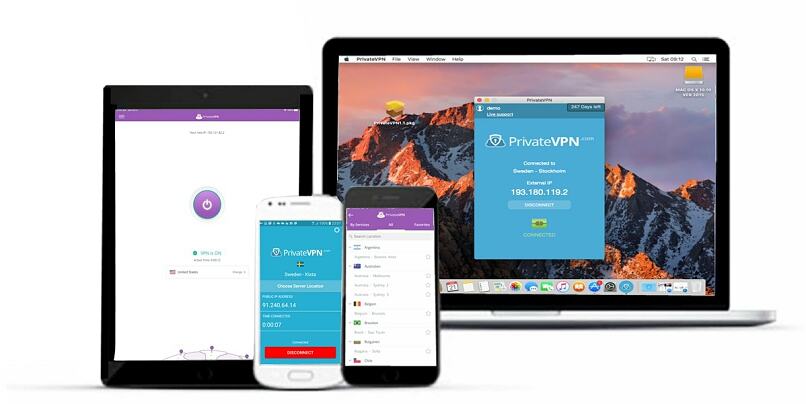 Editor's Choice
Editor's Choice

Tested February 2023
Try Risk-Free for 30 Days
Can access:
Netflix
Disney+
APV
HBO Max
Hulu
BBC iPlayer
Sky
More
www.privatevpn.com
200+ servers throughout the world
Buffer-free streaming
Unlimited bandwidth and data
Connect up to 10 devices at the same time
30-day money-back guarantee
Works with: Netflix, Hulu, ABC, Amazon Prime Video, BBC iPlayer, and others
Compatible with: Windows, Android, iOS, macOS, Chrome, Firefox, routers
PrivateVPN may not have as many servers as its competitors, but this underdog is still super impressive. It's solid for streaming, downloading, and general browsing – and for accessing servers in multiple countries to watch Harry Potter.
Although PrivateVPN only has around 200 server locations, it's got what counts: servers in Australia that will let you watch Harry Potter on Netflix.
That said, one of the downsides of having fewer servers is that they can get busy – and therefore slow – during peak streaming hours.
I tested my connection several times over the course of a few days, and while I did notice some occasional slowdowns, my speed tests confirmed that it was always fast enough to provide clear, buffer-free streaming. For the full speed test results, see our in-depth PrivateVPN review.
If you're planning on a movie marathon, data and bandwidth allowance is also important. Luckily, PrivateVPN offers both unlimited data transfer and unlimited bandwidth, so you'll never be cut off in the middle of an iconic duel between the world's most famous wizards.
PrivateVPN also makes it easy to watch Harry Potter on all of your devices, with up to 10 simultaneous connections on multiple screens. It's compatible with your laptop, smartphone, tablet, and more.
You can use PrivateVPN's 30-day money-back guarantee to take it for a spin without any cost or commitment. Just make sure you stay under 100GB of data; otherwise you might not be able to get a refund, as one of our team members recently learned the hard way. Don't worry, though – that's still 30 hours of streaming.
Watch Harry Potter With PrivateVPN NOW!
390+ servers throughout Australia and 9,753 worldwide
Streaming-optimized servers for hassle-free connections
Fast speeds for crystal-clear streaming with no lagging
Up to 7 simultaneous connections
45-day money-back guarantee
Works with: Netflix, HBO GO, BBC iPlayer, Disney+, MTV, Amazon Prime Video, and others
Compatible with: Windows, Android, iOS, macOS, Chrome, Linux, routers, Xbox
If you've never used a VPN before, I can't recommend CyberGhost highly enough. It's incredibly easy to use, fast, and effective, which is why it's always high on our list of recommended services. And, of course, it's ideal for watching Harry Potter on Netflix.
CyberGhost's intuitive platform makes it easy to get started, and its streaming-optimized servers take the guesswork out of figuring out how to connect. It's got several servers in Australia, giving you multiple options to get around Netflix's geoblocks. Using a streaming-optimized server is extremely easy. Just select the Streaming tab on the CyberGhost app and connect to a server in the location you need!
You can also search for "Netflix" in the app to find an appropriate server, but I found that the streaming-optimized servers were much more reliable than manual connections. My streaming speeds increased when I stuck with Netflix-optimized servers.
Our CyberGhost review confirms that you'll enjoy fast speeds even on faraway servers. My download speed never dropped below 25 Mbps during the two weeks in which I tested the VPN. This means that you won't have to deal with long loading times or a shaky picture when watching Netflix.
CyberGhost allows up to 7 simultaneous connections, which is slightly more generous than what its competitors offer. Your whole household can watch Harry Potter (or whatever else they want) at the same time on their own devices.
Another area in which CyberGhost excels is its money-back guarantee. Most services only give you a month, but this raises the bar with a 45-day money-back guarantee to try CyberGhost out risk-free. That's more than two weeks longer than you'll get with other services. However, keep in mind that this guarantee is only available on long-term plans.
Watch Harry Potter With CyberGhost Now!
FAQs
Is using a VPN for Netflix legal?
Yes, using a VPN to access Netflix is completely legal in most countries. However, some countries place heavy restrictions on the type of content that citizens can view or access online.
China, Russia, and other countries with high censorship also strictly regulate the use of VPNs, but the strongest services are still capable of getting past their restrictions. You can use PrivateVPN, for example, to watch Netflix even if you're in one of these countries. And since the best VPNs for Netflix safely encrypt all your traffic, no one will be able to trace it back to you.
Can I watch Harry Potter movies on my phone with a VPN?
Yes. Choose a VPN that works on your mobile devices, and you can watch Netflix on your phone or tablet! PrivateVPN and the CyberGhost are compatible with Android and iPhones.
Why do these VPNs work when others don't?
Netflix uses strong anti-VPN technology to prevent users from accessing content outside of certain regions. It's not a malicious act; Netflix is simply adhering to the licensing and distribution laws for the programming it provides.
To get around these blocks, the VPN you use has to be able to bypass even the toughest restrictions.
Many lesser-known or free VPNs don't have the resources to invest in this kind of technology. But don't worry – all the VPNs on this list are more than capable of doing the job. My top recommendation is PrivateVPN, because it also gives you the best speeds for streaming in HD.
Can I use a free VPN to watch Harry Potter on Netflix?
No; free VPNs don't have the power to safely and effectively bypass Netflix's advanced geoblocks. If you try to use a free VPN to watch Harry Potter on Netflix, you'll run into connection issues and slow speeds at best – or compromise your privacy and security at worst.
However, all the VPNs on this list offer money-back guarantees, which means you can try out the service for 30 days and then cancel to get a full refund. CyberGhost even gives you a full 45 days. Just make sure you request to cancel within the guarantee period!
What else can a VPN do?
VPNs are good for much more than just watching Harry Potter on Netflix. They can also get you past the regional restrictions of other streaming platforms like Hulu, HBO, BBC iPlayer, and more. In other words, you can use a VPN to enjoy content from all over the world without leaving your sofa.
On top of that, VPNs are a powerful tool to protect your security and privacy online. They keep your private data safe from hackers – even on public WiFi connections – and hide your identity and activity so that advertisers and other third parties can't track the sites you visit.
To find out more about how VPNs work and why you should use one, check out our beginner's guide to VPNs.
How Long Will It Take to Stream All Eight Harry Potter Movies?
It will take approximately 20 hours to watch the entire Harry Potter series. Each of the eight movies is between two and three hours long.
If you're ready to return to Hogwarts, a VPN is the safest and simplest way to bypass Netflix's geoblocks.  My top recommendation is PrivateVPN, because it provides the best speeds for streaming. Best of all, you can take advantage of PrivateVPN's 30-day money-back guarantee, and stream all the movies without paying a dime!
Watch Harry Potter With PrivateVPN!
To summarize, the best VPNs for watching Harry Potter are:
1
Privacy Alert!
Your data is exposed to the websites you visit!
The information above can be used to track you, target you for ads, and monitor what you do online.
VPNs can help you hide this information from websites so that you are protected at all times. We recommend ExpressVPN — the #1 VPN out of over 350 providers we've tested. It has military-grade encryption and privacy features that will ensure your digital security, plus — it's currently offering 49% off.