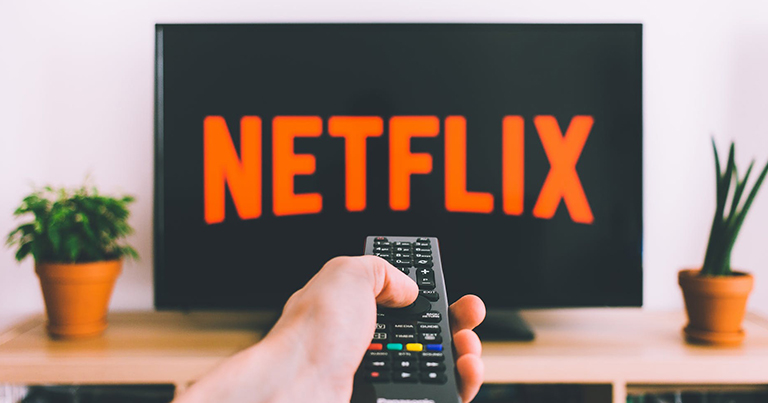 Netflix Australia vs. Netflix US and How to Close the Gap
By now, most of us know that some Netflix catalogs offer much more than others.
And one of them is the undisputed leader in content. Netflix USA has a gargantuan library of 5,500+ titles — but Australians can access only around 38% of this available content.
There's a lot of really good stuff you're missing out on — from famous sitcoms (Frasier, Friends) to small-screen masterpieces (Breaking Bad, Twin Peaks) and even superhero hits (The Flash). Sure, you get all the Netflix originals, but there is so much more you could watch.
Luckily, you can watch it all, because you can easily get Netflix USA, whether you're in Australia, Europe, or anywhere else in the world.
VPNs are here to help you out — stick around to learn how you can expand your Netflix catalog with hundreds, if not thousands, of new titles!
Here's How You Unblock US Netflix Abroad
Netflix's geoblocks are one of the trickiest to circumvent, often leading to frustrating error messages instead of quality time with your favorite shows.
We won't bore you with a history lesson on why things are this way, but here's the TL;DR — Netflix has to comply with licensing deals, and they are bent on stopping VPNs and proxies from allowing users to hop between regions.
As a result, massive VPN bans are carried out regularly. Entire IP ranges enter Netflix's blacklist, meaning servers stop working with the platform and you get the proxy error mentioned above.
Many VPNs can't bring out fixes fast enough (it's costly) and even the best of the bunch can fail from time to time.
However, there are some providers that have consistently shown how committed they are to the task of unblocking Netflix. We'll show you three of the best.
Here's how these VPNs provide guaranteed access to Netflix.
Quick Guide: How to Watch US Netflix Overseas
Choose a VPN that can successfully bypass Netflix's anti-VPN software. ExpressVPN is a great choice.
Download and install your VPN on you device.
Select a location in the United States. Experiment with servers — some will be faster than others, depending on load.
Get on Netflix and binge away!
A word of caution: Even the most reliable VPNs can get blacklisted by Netflix. In case you're experiencing difficulties, don't hesitate to contact your VPN's customer support for concrete info on the situation, or for directions to servers currently working with the streaming service.
The Best VPNs for Watching US Netflix in Australia
Solid Netflix VPNs are marked by their excellent features for streaming, in addition to blazing-fast speeds and competent customer service.
ExpressVPN is one of the top VPNs for unblocking Netflix, with a spotless track record to show for it:
The fastest VPN on the market. Assuming your VPN works with Netflix, speed is the most important factor to consider — you don't want annoying buffering. ExpressVPN is known for its incredibly fast connections, which is even more impressive because…
...it has a myriad of servers. When your VPN's whole IP range gets the Netflix ban treatment, the most effective (and only real) solution is to add more servers. ExpressVPN is one of the few providers that add new servers and locations on a regular basis — currently at 1,500+ in over 140 locations.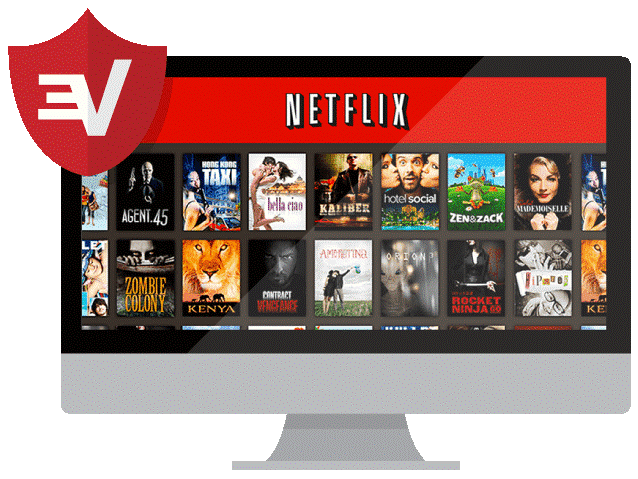 Above-and-beyond customer service. When you have trouble with accessing Netflix (trust us, it happens), your best course of action is to contact customer support for a quick solution. ExpressVPN is on top of their game here, offering 24/7 live chat, emails and a ticket system. Plus, they're knowledgeable and super responsive.
30-day money-back guarantee. Unblocking Netflix is a constant back-and-forth. Having a whole month to ensure your VPN is as reliable as it claims is a huge bonus, and ExpressVPN offers just that.
ExpressVPN is also your best bet for watching Netflix on Android — if you like a bit of Netflix and chill on your smartphone or tablet, you'll have that option.
Additionally, ExpressVPN's MediaStreamer DNS allows you to set up VPN-incompatible devices, like Apple TV, smart TVs, and even game consoles. Neat!
Save almost 50% on ExpressVPN and get 3 months FREE! Click here to get this awesome deal.
CyberGhost is up and coming as a great VPN to watch Netflix with, and with a simple interface, you won't have to do anything technical to watch your favorite shows and movies.
Great list of servers. With nearly 500 servers in America (and about 2,500 available around the world), you won't have a problem connecting and you'll have great speeds for watching Netflix.
CyberGhost allows you to connect up to 7 devices at once! So you, your friends, and your family can all watch Netflix at the same time.
Simple to use. This interface has profiles for all of your VPN needs. So, to connect to Netflix, you just need to click on "Unblock Streaming" and it will take care of everything for you.


30-day money-back guarantee and a 7-day free trial. Not only can you try out CyberGhost before you purchase it, you still have 30 days to decide if it's right for you.
In addition to great servers and speed, you also get great customer service that won't let you down - including live chat.
Time to Kick Back and Enjoy!
There you have it — US Netflix in Australia, New Zealand, Europe, or wherever you may be!
Your location doesn't matter. With a good VPN, Netflix's largest catalogs are available to you. ExpressVPN and CyberGhost work with a variety of other Netflix regions as well, so make sure to try those out!
Privacy Alert!
Your data is exposed to the websites you visit!
The information above can be used to track you, target you for ads, and monitor what you do online.
VPNs can help you hide this information from websites so that you are protected at all times. We recommend ExpressVPN — the #1 VPN out of over 350 providers we've tested. It has military-grade encryption and privacy features that will ensure your digital security, plus — it's currently offering 49% off.