How to Claim Your NordVPN Free Trial [STILL WORKS IN February 2020]
Updated on 19th February 2020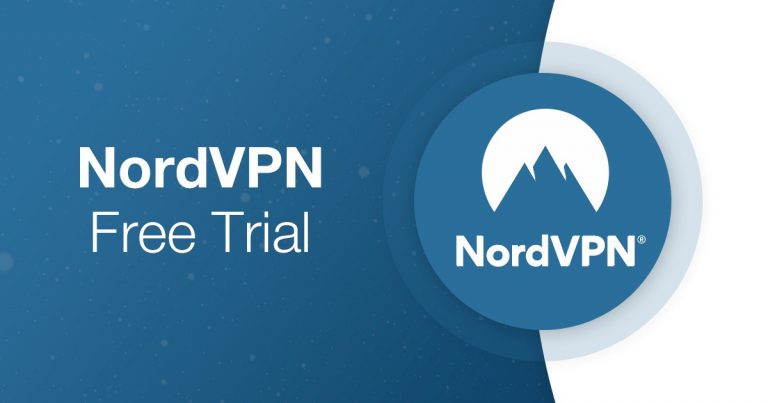 Fast speeds, great for streaming, packed full of features, and super-reliable. Who wouldn't want to try NordVPN for FREE?
NordVPN has a great reputation – in fact, it's the world's #1 VPN. But how do you know it's the right VPN for you?
A free trial is the best option. It lets you test the VPN and make sure it does everything you need it to.
NordVPN doesn't actually have a free trial – but they do have a generous 30-day money-back guarantee. And you can use this just like a free trial to fully test NordVPN risk-free before you commit to a longer subscription.
Get unrestricted access to NordVPN for 30 days and, if you decide that it's not the right choice for you within that period, you can simply cancel your subscription and request a refund.
Fast, easy, and risk-free!
NordVPN Free Trial: Overview
It's difficult to decide whether a VPN is right for you without testing it yourself. WhileNordVPN doesn't offer a traditional free trial, it's easy to try out the full service with absolutely no risk with a 30-day money-back guarantee.
Many free VPN trials place limits on your data usage or which servers you can use within the VPN's network. With a limited free trial, you can't really tell how well the VPN would work if purchased a full subscription.
When you sign up for a NordVPN subscription, you can use the unlimited VPN service for 30 whole days and still receive a full refund. This generous risk-free trial period gives you access to more than 5,200 servers, the CyberSec suite, and kill switches for both your internet connection and the app itself
Because it's part of the full, unrestricted service, you also get NordVPN's proxy service, so you can try that during your free trial, too.
We've explored all of NordVPN's capabilities in detail in our VPN review. If you want to learn more about this premium VPN service so you can make the most of the trial period, feel free to check it out.
Claim a Refund from NordVPN
NordVPN's refund policy is clear and simple. If you decide that their service is not right for you, just get in touch with their customer service team and request a refund. Just remember to do it within 30 days of purchasing your subscription.
We've tested the refund policy ourselves, and it really does work as advertised.
Birthday Sale! NordVPN has slashed its price to just $3.49 per month on a 3-year plan in their birthday sale! Save 70% and get 1 of 4 FREE gifts (a 1-month, 1-year, 2-year, or 3-year plan FREE)! Try them out with their 30-day money-back guarantee. What are you waiting for? Get this great NordVPN deal before it's too late!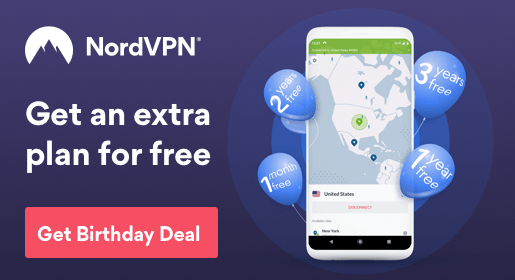 NordVPN Free Trial: Quick Setup Guide
Redeeming your NordVPN trial is fast and easy. We are going to walk you through the process of purchasing a subscription risk-free, and then explain how you can easily get a full refund. Here are the steps:
1. Head to NordVPN's website and click on "Get It Now" or "Pricing" to view NordVPN's subscription plans.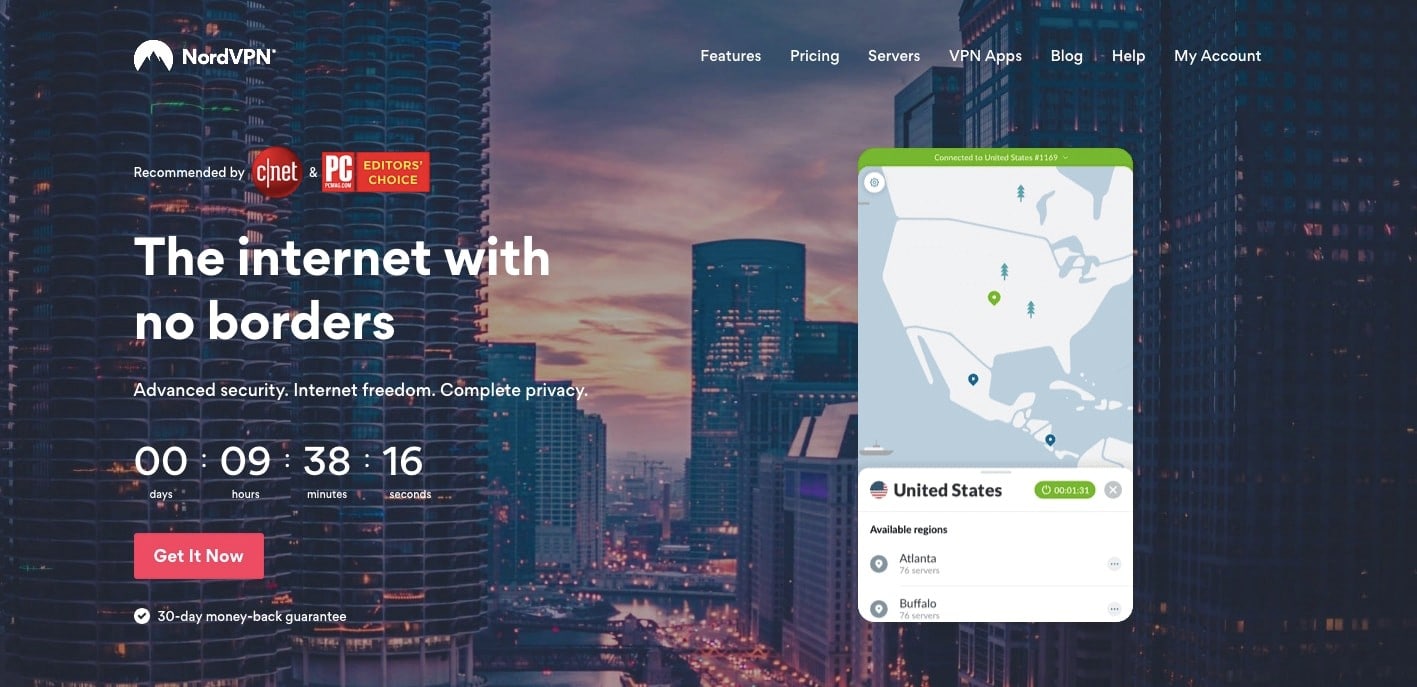 2. Scroll down and select one of NordVPN's four different-length subscription plans. All of the subscriptions are covered by the risk-free 30-day money-back guarantee, so you can feel free to choose the best option for your needs. Click here for exclusive savings on your NordVPN plan.

3. Enter your email and payment information, then click Continue. You will be prompted to check your email.

4. Look for an email from NordVPN. Open the email and follow the link to activate your account.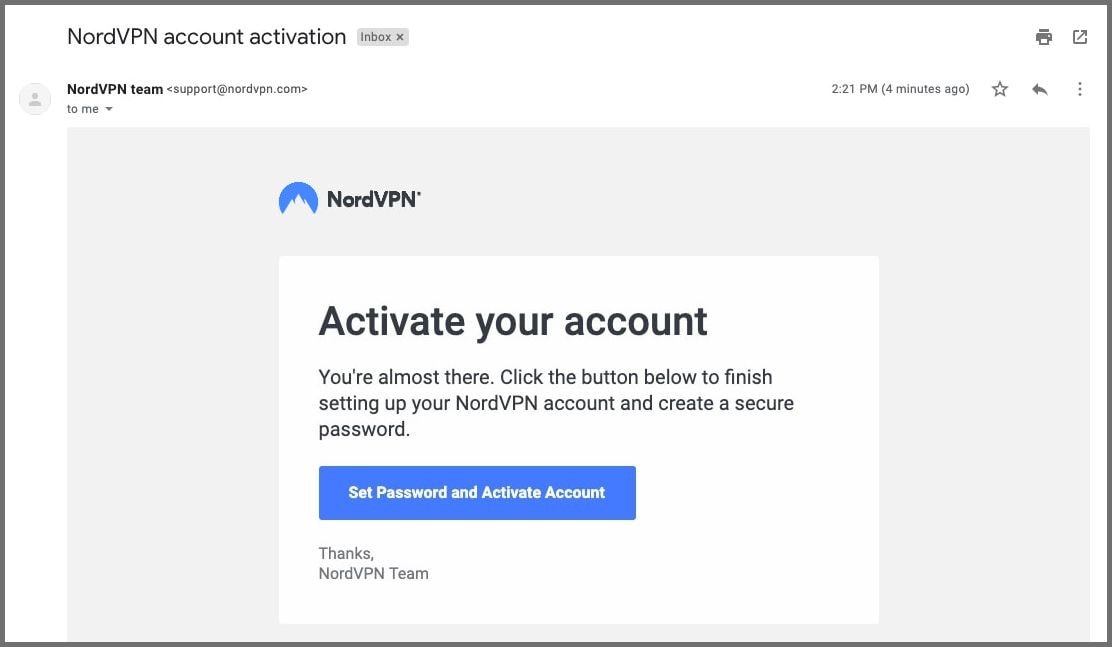 5. Create a password for your account.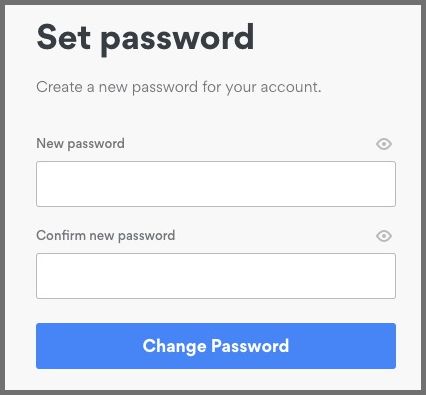 6. You're almost there! Now all you have to do is download NordVPN to your device. You will be given a link to the correct version for your current device.

7. Once you open the NordVPN app, you will be prompted to enter your login information.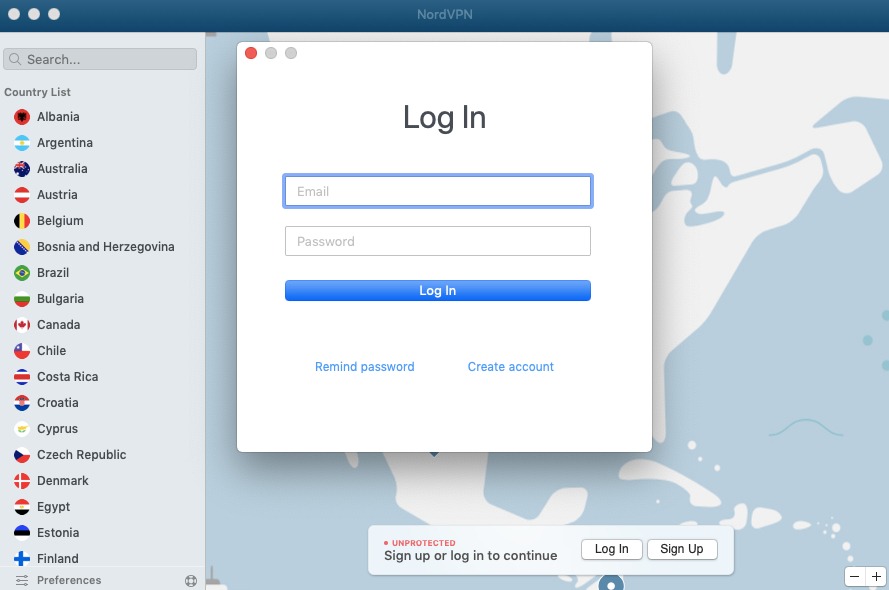 That's it – you can now start using NordVPN!
As you can see below, you have access to all settings, locations, and specialty servers.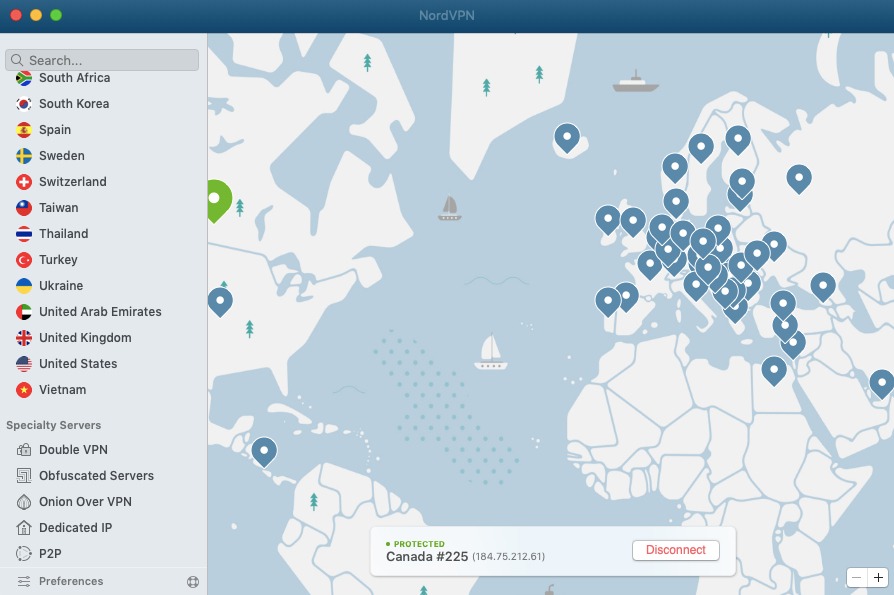 You've Used Your NordVPN Free Trial – What's Next?
A common concern with money-back guarantees is that requesting a refund will be a big hassle, or—even worse—you won't get your money back at all.
This isn't an issue with NordVPN's 30-day trial period since the provider makes it super easy to turn off future payments and request a refund.
If you try out the service and decide it isn't right for you, follow these easy steps to cancel your account and request a refund:
1. Go to the NordVPN website, click on "My Account", and enter your login credentials.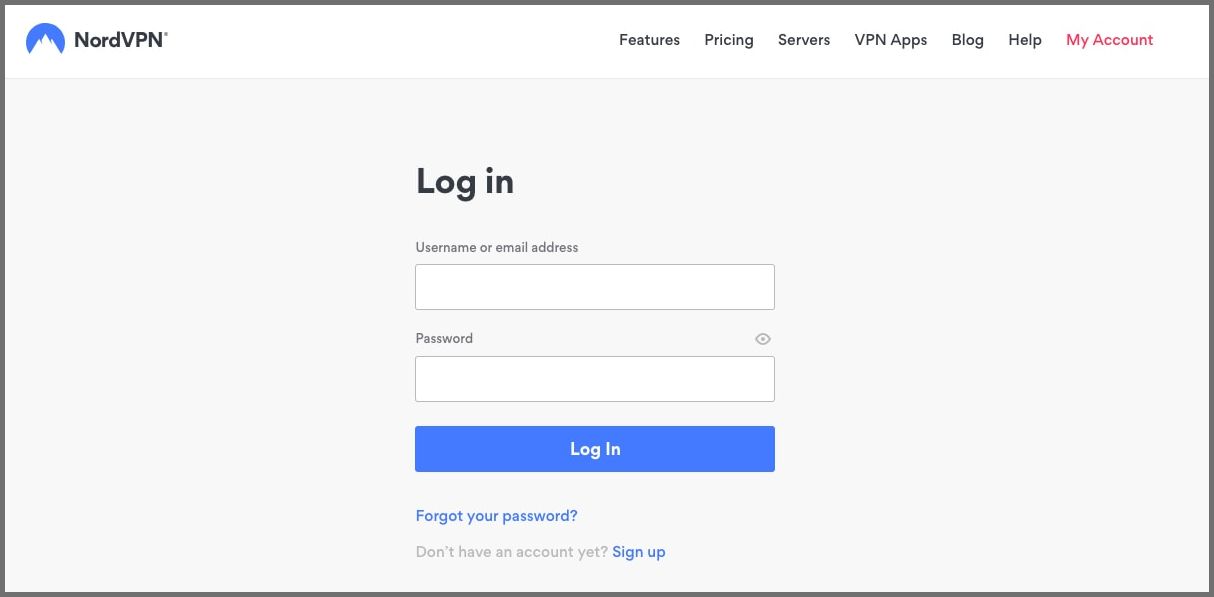 2. Under "My Services", click on the three dots next to where it says "Change Plan" and a link will pop up that says "Cancel automatic payments."

3. Click on "Cancel automatic payments" and then click "Confirm Cancellation" on the box that pops up.

4. You have now canceled automatic payments! This means that you won't be charged in the future. A box will appear confirming that you have turned off auto payments.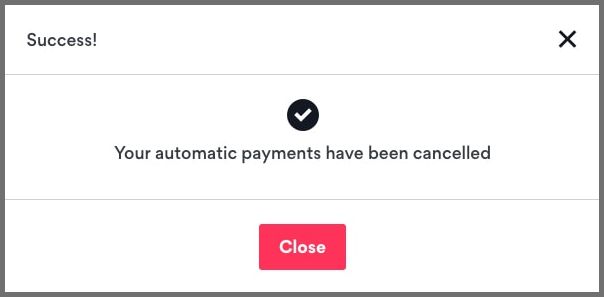 5. Next, it's time to cancel your account and request a refund. You will need to get in touch with customer support.
Click on the speech bubble icon on the bottom right of the screen.

In the box that pops up, you can choose to contact NordVPN support via email or live chat.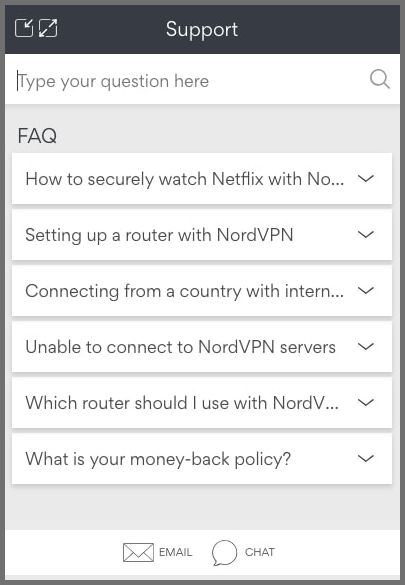 We completed this process via email, but you can see how to request a refund via live chat here.
6. Click on "Email" and fill out the short form that appears. Select "Payments" as the department you would like to contact. You will also need to enter your payment method, subscription plan, the amount you paid, and the date you made your payment.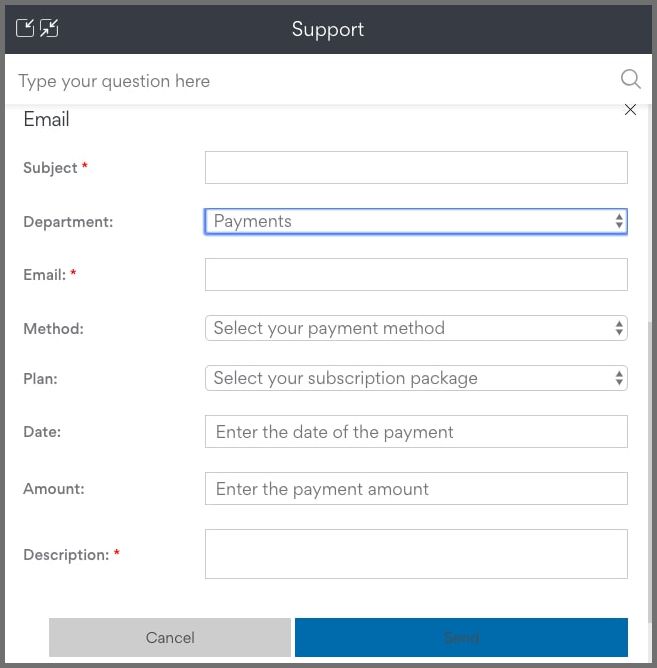 Where it says "Description", simply state that you have decided the service is not right for you and you would like to request a refund. You don't need to cite a specific reason or problem with the service to get your money back.
7. Sit back and wait to be contacted by customer support. You will generally receive an email from customer support within an hour.
8. Simply confirm that you would like to request a refund and you're done! You should receive your money back within 1-2 days.
The Bottom Line
Yes, NordVPN is widely regarded as one of the best VPNs in the world. But how do you know it's right for you? By testing it out risk-free with their money-back guarantee. And if it doesn't meet your needs, just request a refund within 30 days to get your money back.
You can save on your NordVPN subscription using our exclusive coupon codes.
If you're looking for a truly free VPN, we recommend trying Hotspot Shield.
If you're new to VPNs, you may want some tips on what to look for during your trial period so you can be certain that NordVPN does everything you need a VPN to do. We've got guides that lead you through all the basics so you can make an informed decision.