How to Cancel Your NordVPN Account and Get Refunded (Updated April 2020)
Updated on 3rd April 2020
Need to cancel your NordVPN subscription and want to be refunded? Don't worry, we got you covered with our easy to follow guide on how to cancel your account and get a refund under the vendor's 30-day money-back guarantee. Share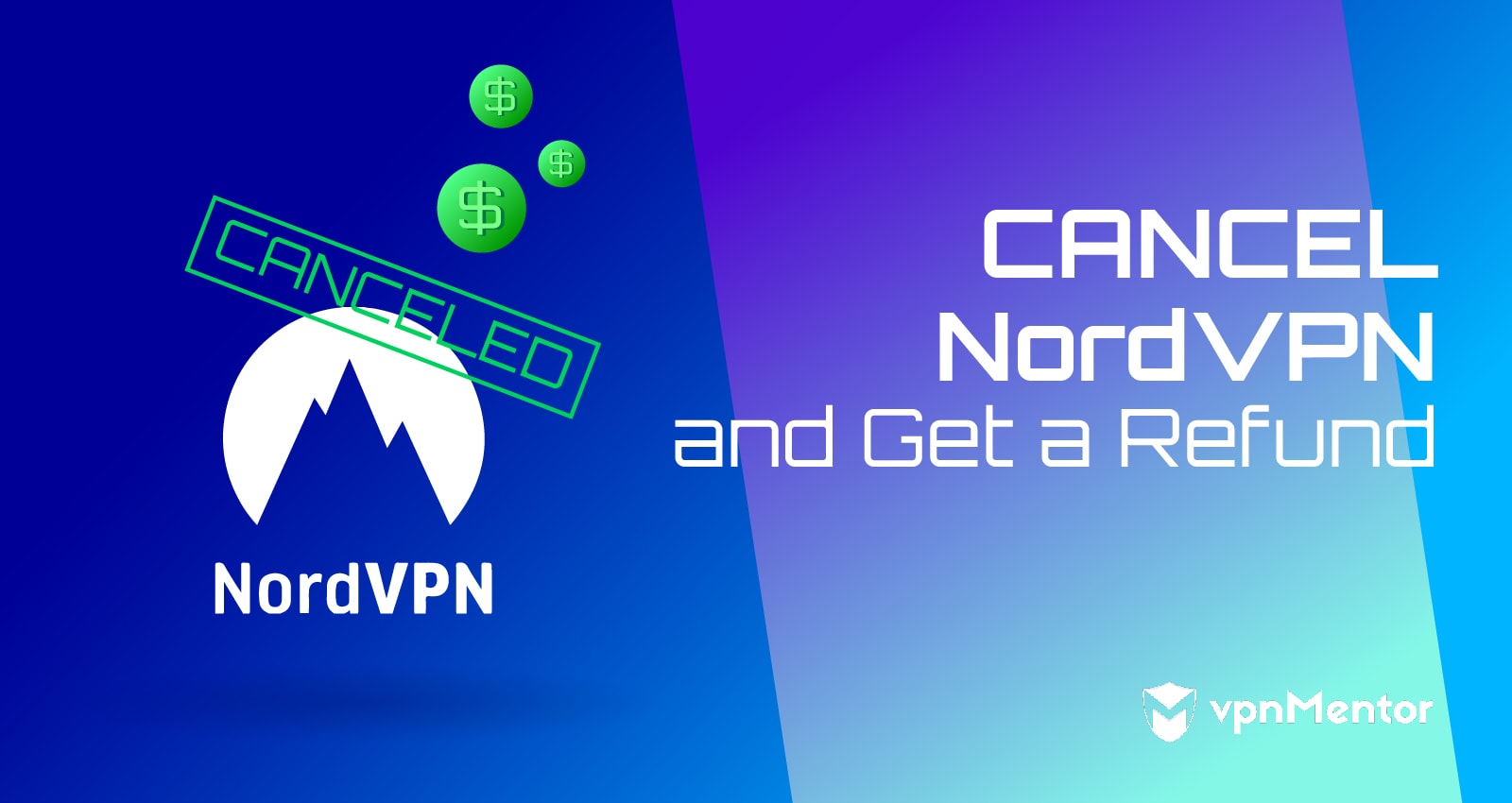 We tested NordVPN's refund policy so you don't have to. Even though we signed up for NordVPN's cheapest plan, we received a full refund.
We're satisfied that NordVPN honors its 30-day money-back guarantee and refund policy. If you sign up for NordVPN and you're not happy, you'll be able to claim your money back. Sign up now with our exclusive discount code to save 70% on your subscription.
If you're looking for a different VPN, we recommend ExpressVPN or one of our other top alternatives. ExpressVPN offers powerful security, unlimited streaming, and safe torrenting – and you can try it free for 30 days!
Quick Guide – How to Cancel NordVPN and Request a Refund
Open nordvpn.com and sign in to your NordVPN account.
Cancel your automatic payments.
Contact customer support, cancel your account, and request your refund.
Step-By-Step Guide to Canceling Your Account
Unlike many VPNs, NordVPN does not have a simple 'Cancel my Subscription' button. However, users shouldn't let this put them off trying the service. NordVPN offers a guaranteed 30-day money-back cancellation period and a straightforward two-part cancellation process.
Step 1
Open nordvpn.com and sign into your account using the log in details that you used to sign up to the service.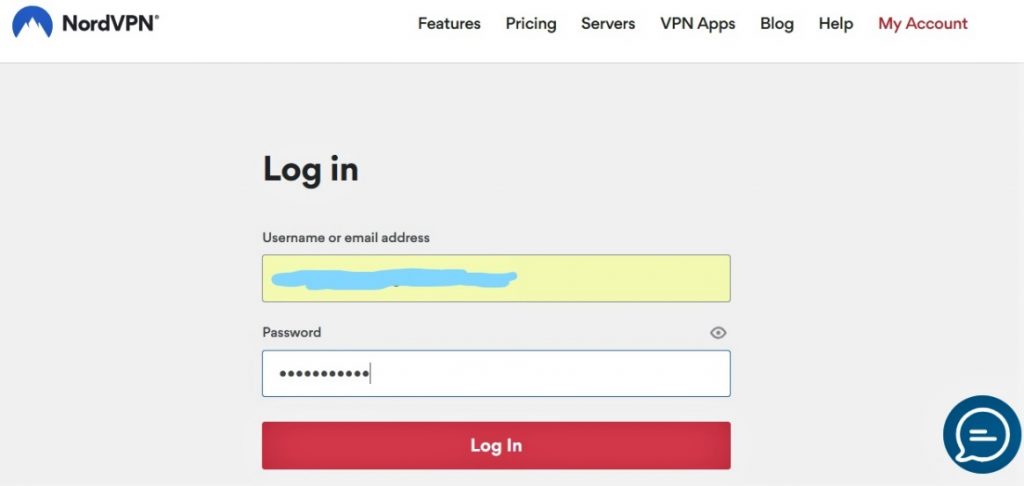 Step 2
Scroll to the bottom of the accounts page and click on 'cancel automatic payments'.

Step 3
Confirm that you wish to take this step. You will be given a range of options why you want to cancel your automatic payments. Click on the one that is the best fit for you and then confirm your cancelation.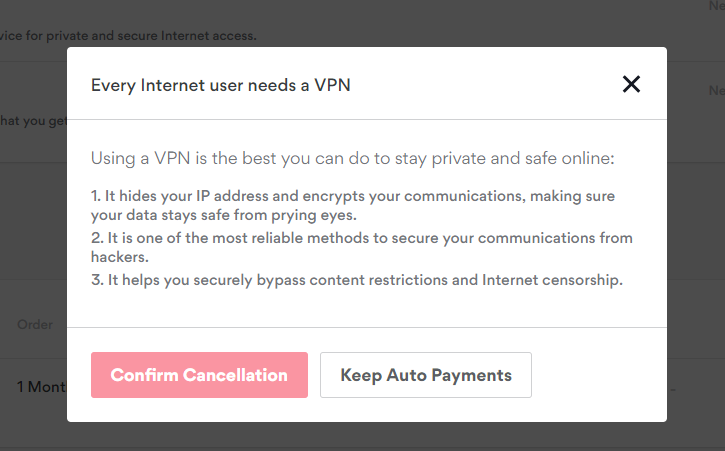 Step 4
Now your account will not auto-renew, but it is not yet canceled. So, if you leave the process here you will not get your refund. Next, you need to contact customer services. Click on the blue speech icon at the bottom of the screen.

Step 5
Choose to either contact customer services via email or live chat. We completed the process via live chat, but it is very similar and just as easy through email. Click on the chat icon.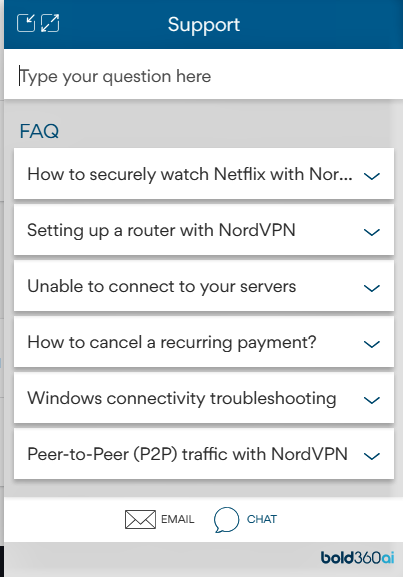 Step 6
Wait to be connected to a customer services representative and explain what you want to do. You will be asked why you want to cancel and be asked if there is anything they can do to rectify the problem. As you can see from our chat, there was no hard sell, they happily accepted the reason for cancellation and we were quickly transferred to the payments department.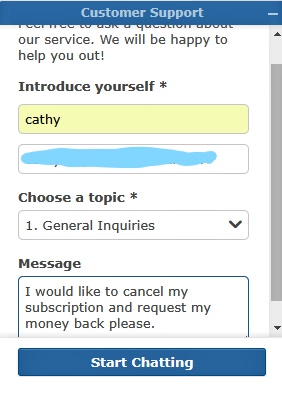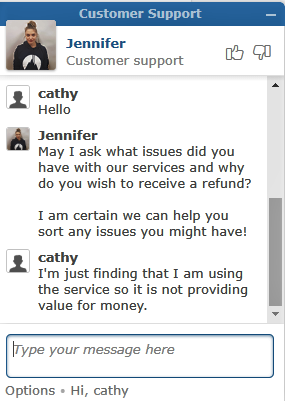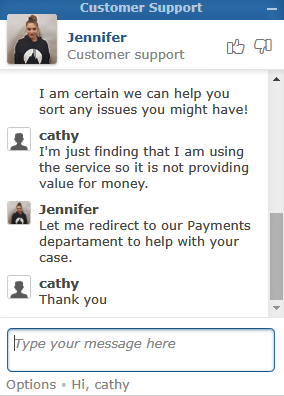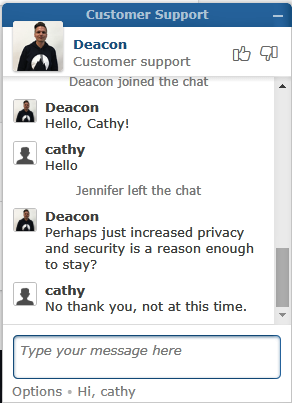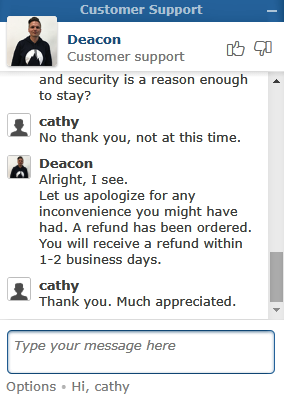 Step 7
Sit back and wait for your refund. This should take 1-2 working days; our refund was received within two working days with no problems at all. Once you have your refund, cancel your recurring payment through your payment source, where this is applicable. This just ensures that no further payments are accidentally sent to NordVPN.
Canceling Your NordVPN Subscription by Email
To cancel your subscription and get refunded by email, start by following steps 1–4. At step 5, click on the email icon and fill in the contact form. Give a reason why you want to cancel the service as this will speed up the process.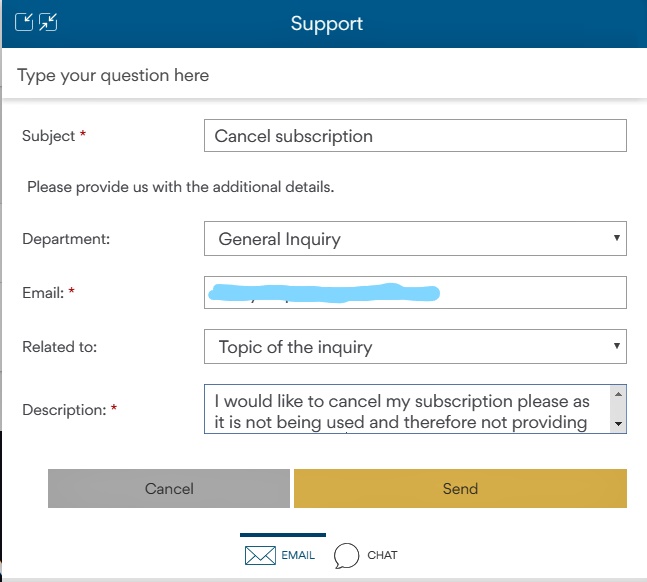 Generally, you can expect a response from the customer services team within 30 minutes. From this point, the process is the same as canceling via the chat option.
I Canceled My NordVPN Subscription – Now What?
NordVPN wasn't the right VPN for you, but that doesn't mean you should be unprotected. Now that you've finished canceling your NordVPN subscription, it's time to find your next VPN.
After all, a VPN is the best way to protect yourself and your device from cyber threats. A VPN is also the easiest way to unblock geo-restricted shows, movies, sporting events, and other streaming services.
Access your favorite sites and apps quickly and safely from anywhere in the world with one of these great alternatives to NordVPN.
Best Alternatives to NordVPN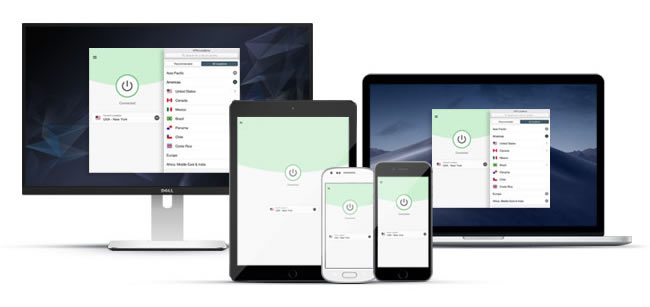 If you've been frustrated by slow VPN connections in the past, it might be time to try the fastest VPN on the market. ExpressVPN consistently delivers lightning-fast speeds ideal for HD streaming and torrenting.
With 3,000+ servers spread across 94 countries, ExpressVPN can help you unblock websites, apps, and streaming services around the world. It even works in China!
ExpressVPN's VPN apps are user-friendly and packed with useful advanced features, including split tunneling. The VPN uses robust encryption, an automatic kill switch, and DNS/IPv6 leak protection to protect your privacy.
ExpressVPN allows you to connect up to 5 devices to the VPN simultaneously. It's also easy to set up the VPN on your router if you want to connect more devices.
To learn more about ExpressVPN, check out what real users have to say. ExpressVPN offers a 30-day money-back guarantee so you can try it out for yourself risk-free.
ExpressVPN can unblock:
Netflix, Hulu, HBO, Amazon Prime Video, Showtime, Sling TV, DAZN, and BBC iPlayer.
Supports torrenting:
Yes, all servers support P2P activity.
ExpressVPN works on these devices:
Windows, macOS, Android, iOS, Android TV, Linux, Chrome, and Firefox. It also offers an app for use with certain routers.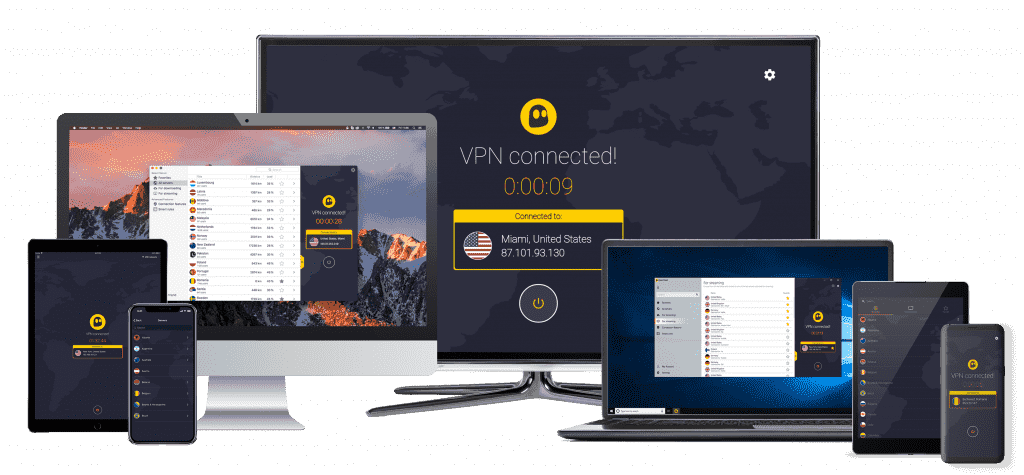 CyberGhost is a fast and reliable VPN with 5,700 servers in 90 locations around the world. The VPN's network has optimized streaming servers for different streaming services, including Netflix.
CyberGhost user-friendly apps keep your data safe with tough encryption, an automatic kill switch, DNS/IP leak protection, and a malware blocker.
Additional features include a built-in ad blocker, an online tracking blocker, and an optional NoSpy server package. CyberGhost also protects your privacy with a strict zero-logging policy.
This VPN allows you to connect up to 7 devices simultaneously. You can test CyberGhost risk-free with a 24-hour free trial and a 45-day money-back guarantee.
Read our full CyberGhost review to learn more about this VPN.
CyberGhost can unblock:
Dedicated streaming profile with servers optimized for: Netflix, BBC iPlayer, Sky Go, Hulu, Comedy Central, Eurosport, ESPN, and others.
Supports torrenting:
Yes; dedicated profile shows countries and number of users.
CyberGhost works on these devices:
Windows, macOS, Android, iOS, Amazon Fire Stick, Android TV, Linux, and Chrome.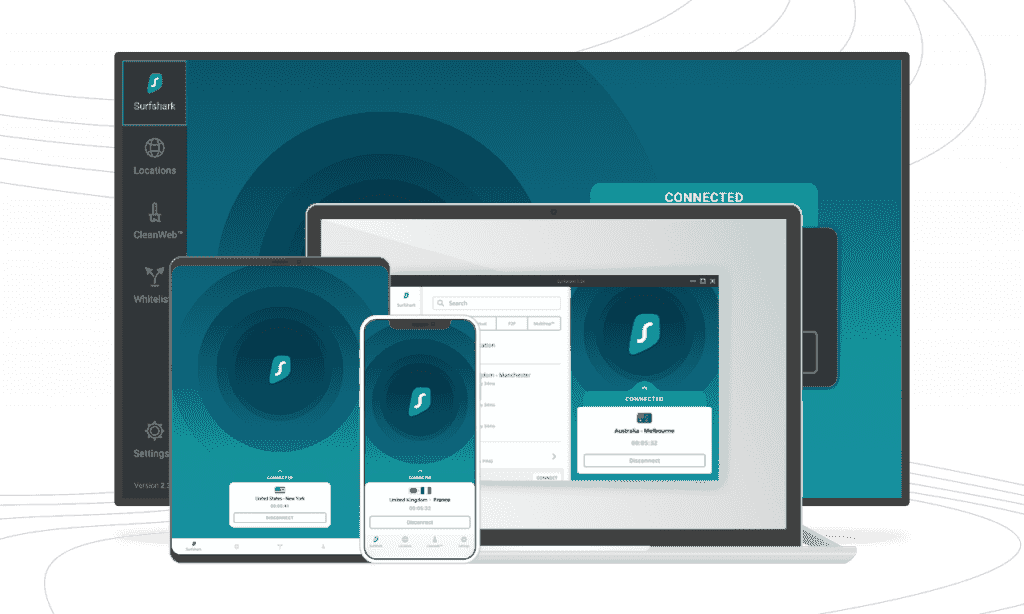 Surfshark offers tough security and a variety of user-friendly features at a low cost. This relatively new VPN has a growing network of 1041+ servers in 61+ countries worldwide.
Bypassing censorship with Surfshark's NoBorders mode is simple, and the Whitelister feature even allows you to customize which apps and websites go through your VPN connection.
Surfshark's CleanWeb suite blocks ads and protects your device from trackers, malware, and phishing attempts. Additional security features include robust encryption, IP/DNS leak protection, Camouflage mode, an automatic kill switch, and a zero-logging policy.
This VPN is a great option if you have a lot of devices that need protection. Surfshark allows unlimited simultaneous connections. You can try it out for yourself with a 30-day money-back guarantee.
Take a look at our full Surfshark review to find out what real users think about this VPN.
Surfshark can unblock:
Netflix, Hulu, CBS, ESPN, Amazon Prime Video, and others.
Supports torrenting:
Yes, all servers support P2P activity.
Surfshark works on these devices:
Windows, macOS, Android, iOS, FireTV, Linux, Chrome, and Firefox.
Conclusion and Further Reading
NordVPN has many strengths, but it isn't the best VPN for everyone. Luckily, canceling your NordVPN subscription and getting a refund is a fast and easy process.
You may not have been happy with NordVPN, but now it's time to find a VPN that works for you. We recommend ExpressVPN to keep you safe and protect your privacy online while you stream, torrent, browse, and more.
Be sure to check out our deals and coupons page to save on your next VPN subscription. If you're looking to maximize anonymity, take a look at our review of the best no-logs VPNs.
You might also be interested in our guide on the best VPNs for Netflix that actually work in 2020.