How to Cancel Your NordVPN Account and Get Refunded
Need to cancel your NordVPN subscription and want to be refunded? Don't worry, we got you covered with our easy to follow guide on how to cancel your account and get a refund under the vendor's 30-day money-back guarantee. Share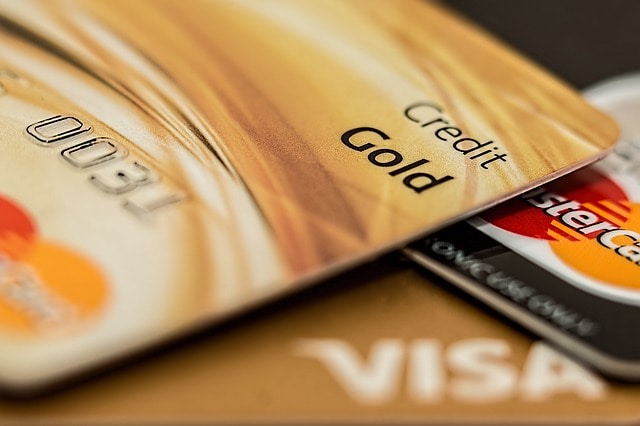 If you only want to know what's Nord's refund policy before signing up, read on, but sign up with our 75% discount
NordVPN is an excellent VPN service, but it's not right for everyone. So, what do you do if you've tried NordVPN and find that it just doesn't tick all the boxes for you? And, more importantly, how do you get your money back?
Luckily, NordVPN can be easily canceled through a simple two-step process. And with its 30-day money-back guarantee, you can try out the VPN and cancel, all at no financial risk to you.
In this article, we talk you through the two-step cancelation and refund process.
How to Cancel NordVPN and Request a Refund
Open nordvpn.com and sign into your NordVPN account
Cancel your automatic payments
Contact customer support, cancel your account, and request your refund
Once you have cancelled your subscription with NordVPN and received your refund, you may want to consider another provider that better meets your needs. One provider we recommend is ExpressVPN . This provider offers a service that rivals NordVPN's in speed, security, and approach to privacy. It is also one of the few top VPNs that can easily access geo-restricted services such as US Netflix and BBC iPlayer.
Cancelling NordVPN and Getting Refunded – A Step by Step Guide
Unlike many VPNs, NordVPN does not have a simple 'Cancel my Subscription' button. However, users shouldn't let this put them off trying the service. NordVPN offers a guaranteed 30-day money-back cancellation period and a straightforward two-part cancellation process.
Step 1
Open nordvpn.com and sign into your account using the log in details that you used to sign up to the service.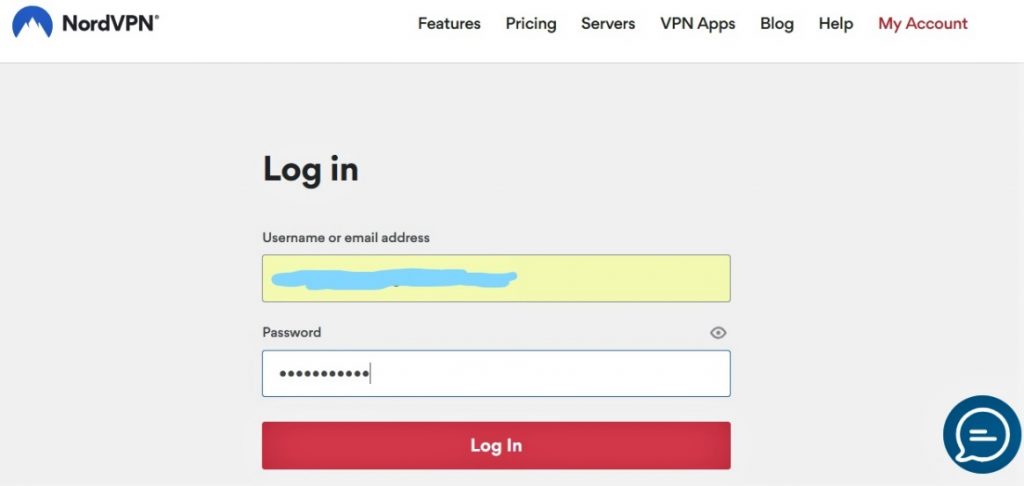 Step 2
Scroll to the bottom of the accounts page and click on 'cancel automatic payments'.

Step 3
Confirm that you wish to take this step. You will be given a range of options why you want to cancel your automatic payments. Click on the one that is the best fit for you and then confirm your cancelation.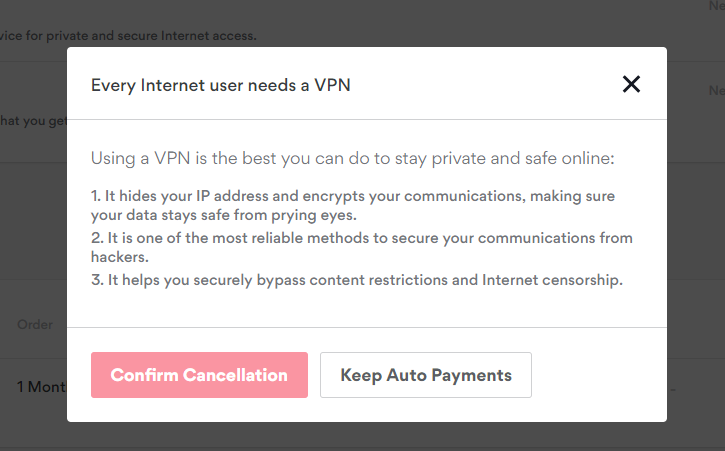 Step 4
Now your account will not auto-renew, but it is not yet cancelled. So, if you leave the process here you will not get your refund. Next, you need to contact customer services. Click on the blue speech icon at the bottom of the screen.

Step 5
Choose to either contact customer services via email or live chat. We completed the process via live chat, but it is very similar and just as easy through email. Click on the chat icon.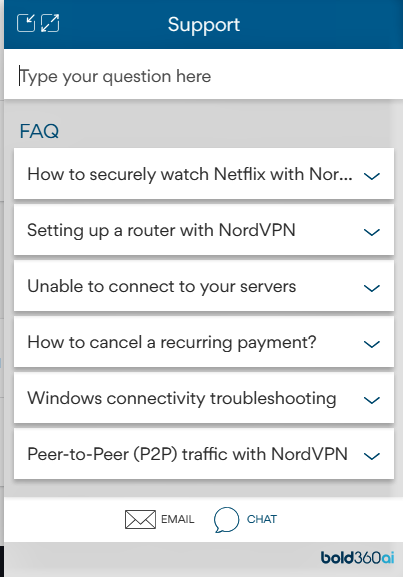 Step 6
Wait to be connected to a customer services representative and explain what you want to do. You will be asked why you want to cancel and be asked if there is anything they can do to rectify the problem. As you can see from our chat, there was no hard sell, they happily accepted the reason for cancelation and we were quickly transferred to the payments department.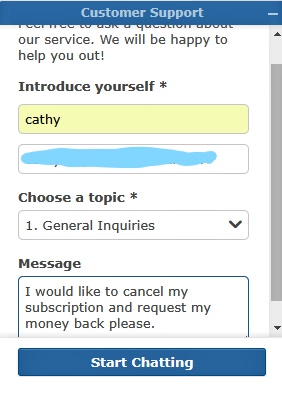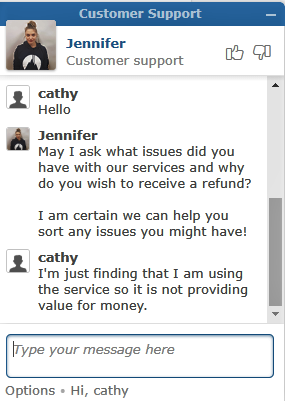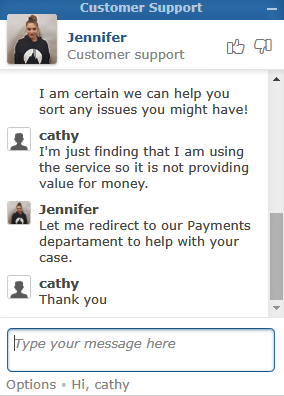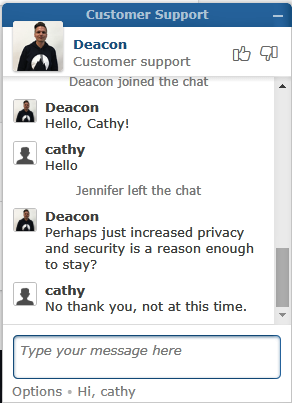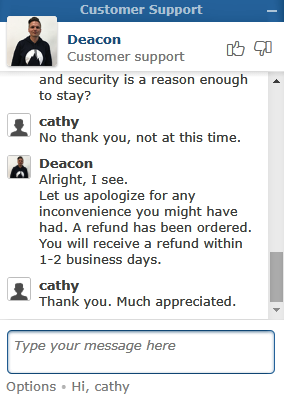 Step 7
Sit back and wait for your refund. This should take 1-2 working days; our refund was received within two working days with no problems at all. Once you have your refund, cancel your recurring payment through your payment source, where this is applicable. This just ensures that no further payments are accidently sent to NordVPN.
Cancelling Your NordVPN Subscription by Email
To cancel your subscription and get refunded by email, start by following steps 1–4. At step 5, click on the email icon and fill in the contact form. Give a reason why you want to cancel the service as this will speed up the process.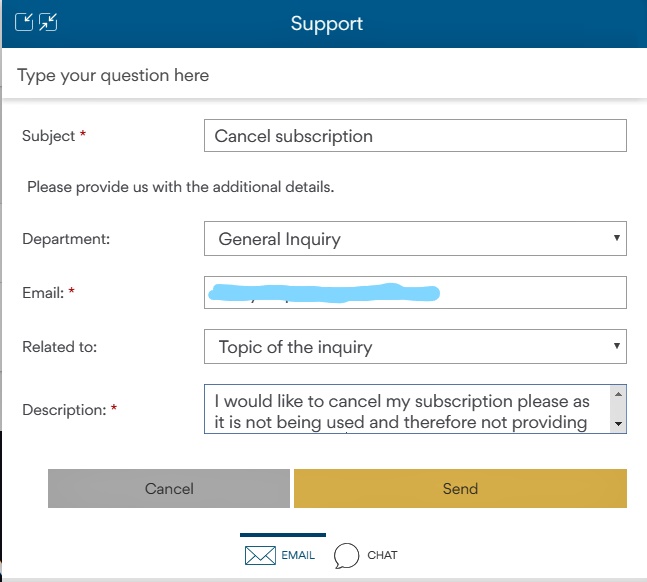 Generally, you can expect a response from the customer services team within 30 minutes. From this point the process is the same as cancelling via the chat option.
Once you have completed the process don't forget to remove the NordVPN software from your device and find a VPN that better suits your needs. If you are not sure where to turn, then check our top 10 VPNs here. Still not sure why you need a VPN, read our VPN guide to learn more.
You Might Also Like: