The 5 REALLY FREE VPNs for iPads & iPhones (iOS) in 2019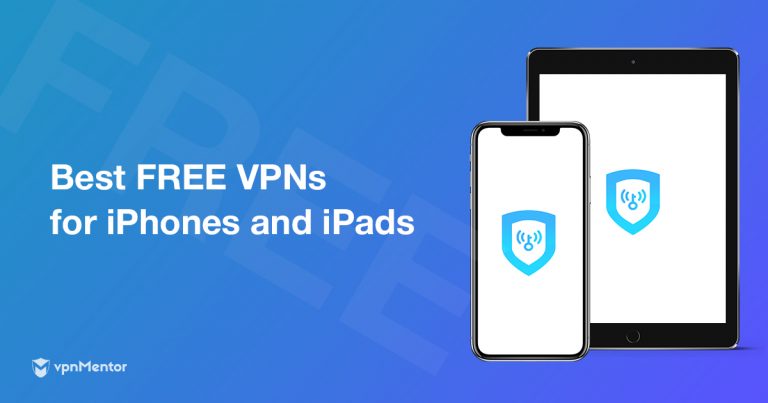 Looking for a VPN for your iPhone or iPad? Whether it's for an extra layer of online protection or to bypass geoblocks and enjoy that well-deserved Netflix or BBC marathon, a VPN is a good idea for any iOS user.
While Apple devices are considered less vulnerable to malware and viruses than their competitors, third parties can still gain access to your important information. iOS may seem strong, but it's not uncrackable.
This is where a VPN steps in. By masking your IP address and encrypting all your online traffic, it hides your activity from prying eyes and makes sure your private data stays really private. It can also help you access geo-restricted content.
While many VPNs put premium prices on their service, there are providers which offer at least some of these benefits for free – but they are not without their limits. While a free VPN can be perfect for temporary use or occasional browsing, you need to be extra careful, as they aren't always safe to use.
Besides, not all VPNs work with iOS. This is why we've done our research to bring you the absolute best VPNs for iPhone and iPad.
Best Free VPNs Quick Guide
Is a Free VPN the Right Choice for You?
Now that we've established what a VPN can do for you, who wouldn't want to get one for free?
A free VPN can be perfect for occasional use – for instance, unblocking websites that are unavailable in your region or protecting your data when connecting to public wi-fi. While it's amazing that you can do all that at no cost, it is important to note that subscribing to a free VPN also has its drawbacks.
A free VPN doesn't always keep you as safe as you can be online. Some of them don't have strict no-logs policies, which means they can provide your ISP or other concerned third parties with access to your personal information upon request – the exact opposite of what a VPN is supposed to do.
Worst of all, when it comes to the security front, some free VPNs use outdated encryption, which doesn't keep you secure. Some may even go as far as selling your private data to third parties.
Additionally, free VPN services are typically quite limited. Bandwidth and speed caps could mean that you can't actually use them for streaming or torrenting. In some cases, you'll also find that your server selection is limited.
Although subscribing to a premium VPN plan always the better and safer option, you may feel like you're not ready to commit to a paid service yet, and that's all right. Just be sure to get the right free VPN that you can trust to protect your privacy and can suit your browsing needs. You can always upgrade later on.
Editor's Choice:NordVPN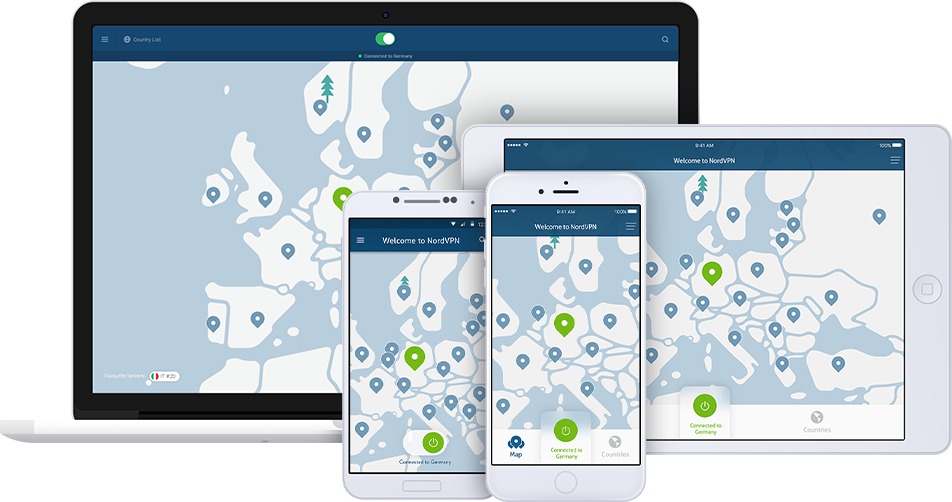 If you're looking for an all-around VPN service that can provide you with all the benefits, then NordVPNis your best bet. Although it's not a free VPN service, it does come with a 30-day money-back guarantee, which is perfect if you only need a VPN for temporary use or if you want to see what a paid VPN can do for you.
NordVPN's edge comes with its blazing speeds, advanced security features and its amazing ability to bypass geo-restrictions and even the most aggressive VPN blocks to access digital content. It also has an impressive global server network and a respectable reputation as the industry's leading VPN, which has been backed by happy customers time and again.
While NordVPN works well with any device, it has a dedicated app for iOS, which means that you can just download it to your iPhone or iPad, connect to a server and voila! You can access geo-restricted content and surf the web anonymously. It's that easy!
If you're new to VPNs, you don't have to worry about a thing – NordVPN is user-friendly but highly functional, and it will automatically select the right security protocol for your needs. Meanwhile, its advanced features will surely delight VPN pros.
Not only that, but you can be sure help is available when you need it. NordVPN has 24/7 live chat support, a wealth of step-by-step guides and an active and informative blog on internet security and censorship.
NordVPN can unblock
:
Netflix, HBO, Hulu, Showtime, BBC iPlayer, Amazon Prime Video, and Sling TV.
Supports torrenting:
Yes, P2P specialty servers available.
NordVPN works on these devices:
Windows, macOS, Android, iOS, Android TV, Linux, Chrome, and Firefox. It's also compatible with routers.
The Best Free VPNs for iPhones and iPads
Although free VPNs come with certain limitations like data caps, minimal server selection or slower speeds, we've selected the best ones that you can really rely on. For even more great choices for iOS, check our list of the 5 Best Free VPNs for Mac or the 10 Best VPNs for Mac Overall.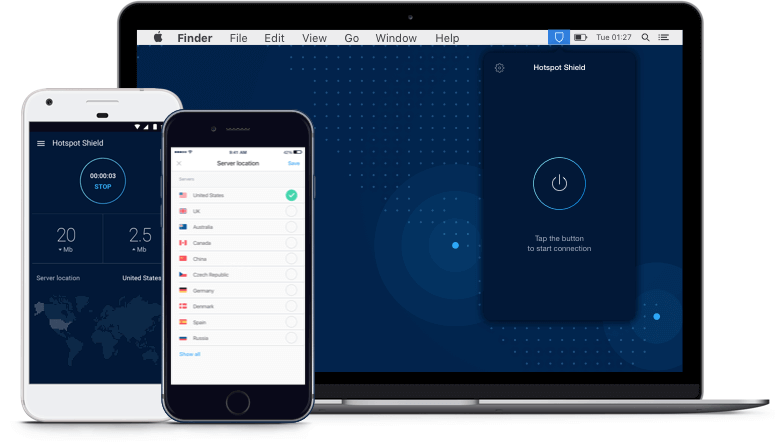 Hotspot Shield excels in providing high speeds coupled with tight security. The free service will give you a 500 MB data allowance per day – sufficient for light browsing but not for content-heavy web activity.
While it has 2,500 servers across 25 countries, the free version only gives you access to the US server – meaning you can't access geo-restricted content from around the globe.
Hotspot Shield is very user-friendly, making it a popular choice. It has a convenient app for iOS devices, which makes use of both 128-bit and 256-bit encryption and has a built-in kill switch, guaranteeing a higher level of security.
If you want to experience this provider's full benefits, you should look into subscribing to Hotspot Shield Elite, which comes with a generous 45-day money-back guarantee.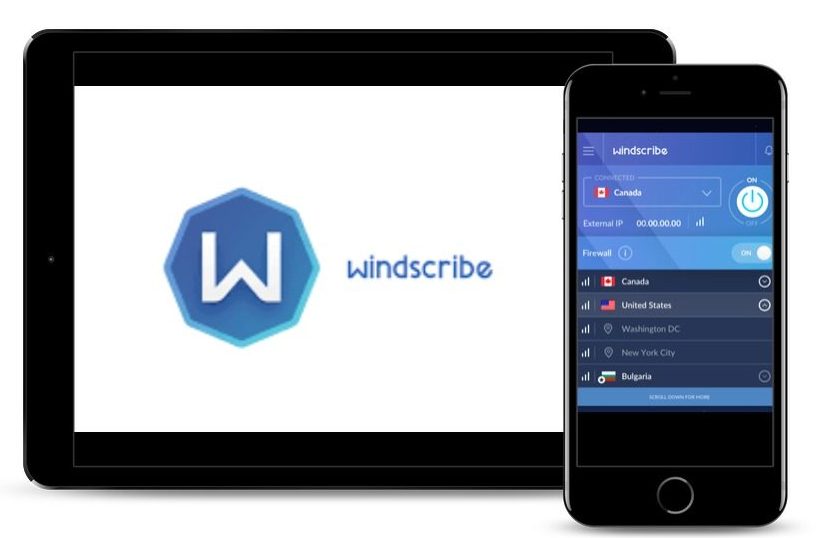 Windscribe is a Canada-based VPN that has risen up the ranks of free VPN providers, due to its generous 10GB data allowance per month and its strong commitment to protecting users' privacy.
As with other free VPNs, Windscribe's no-cost version has its limitations. It cannot bypass geoblocks on streaming services such as Netflix, which can be a big disadvantage if you want to watch digital content from your iPhone or iPad.
However, it does come with some cool features, such as an ad blocker and a strict no-logs policy.
Besides the added perk of access to streaming services, the Pro version grants you higher speeds and access to servers in over 50 countries.
But don't just take our word for it! Check out what real users think of Windscribe.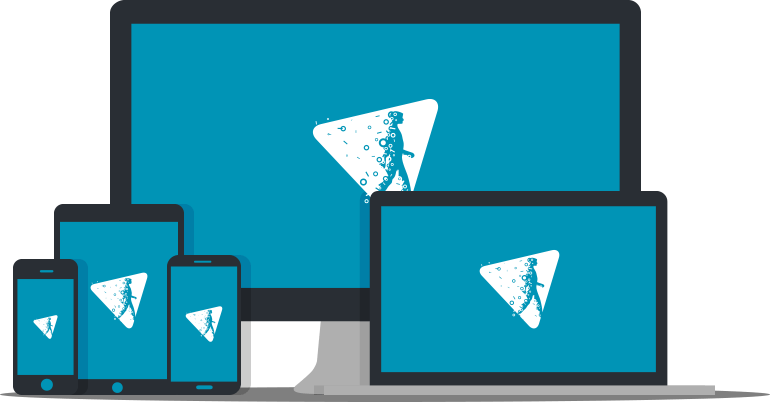 Hide.me is an extremely capable VPN service with an easy-to-use app for iOS. The free version gives you 2GB worth of data a month and offers you access to servers in 3 countries.
Operating Hide.me is satisfyingly simple, which is why it's a trusted choice for VPN beginners and pros alike.
While 2GB a month may not be much for content-heavy users, you can still opt to upgrade your plan to paid subscriptions, which can give you up to 75GB data allowance per month. and access to the provider's 30 server locations.
It is also worth mentioning that this Malaysia-based provider stands by its privacy policy. It doesn't store your connection logs, supports multiple protocols to protect your data, and comes with the essential kill switch.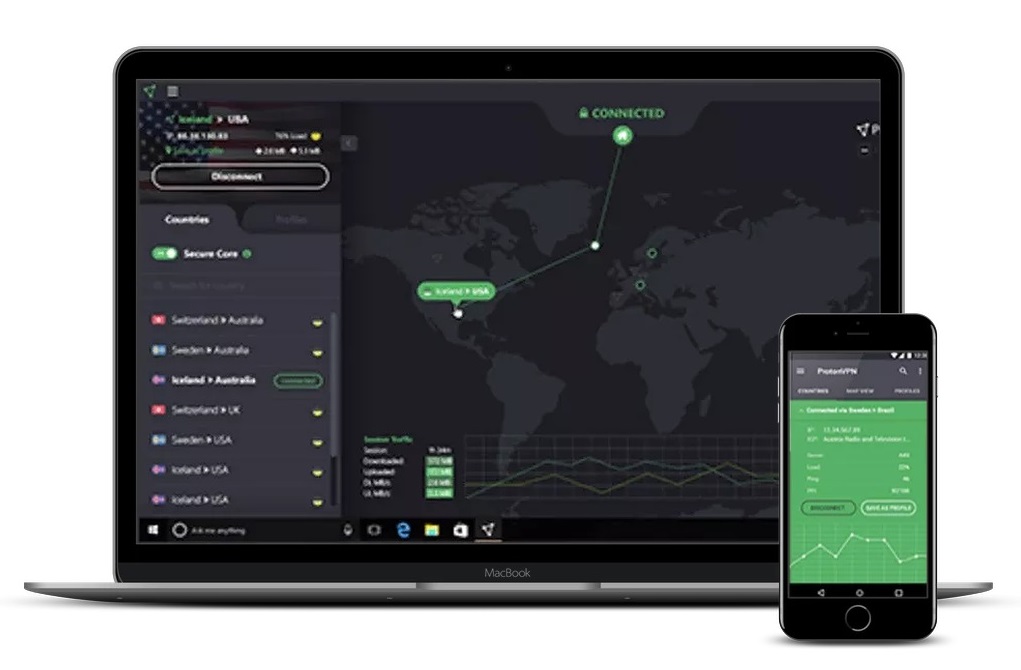 ProtonVPN focuses on privacy, which is great if you're concerned about keeping your online identity anonymous. It follows a strict no-logs policy.
Notably, it does not impose bandwidth restrictions and does not cap monthly data limits. This means that even with the free version, you will be able to browse the net to your heart's content without worrying about running out of data.
Although the free version may already sound perfect, keep in mind that only 3 server locations are available for non-paying subscribers. Other limits include a connection for one device only and lower speeds.
To benefit from all this VPN has to offer, a paid plan is definitely necessary – but you can be sure you'll get your money's worth. If not, you can always use their 30-day money-back guarantee.
With a class-A encryption and a solid commitment to privacy, it is no surprise that ProtonVPN is a crowd favorite when it comes to free VPNs.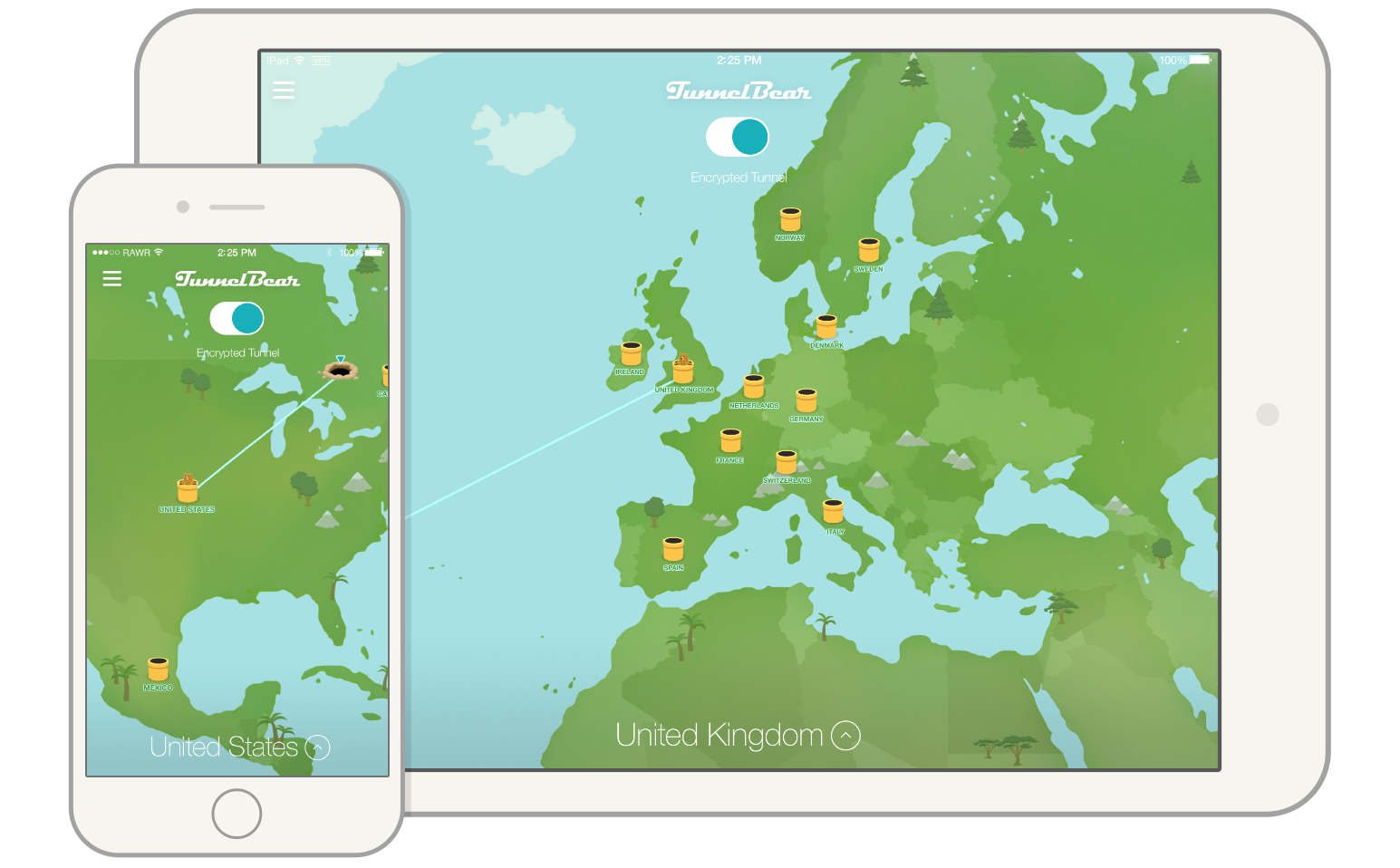 If you're looking for a free VPN with strong encryption, a strict no logs policy and an interface that's easy to navigate, then TunnelBear is the perfect choice.
It offers users 500MB data allowance per month, which is fine for light and occasional use – but keep in mind that it won't be enough for streaming movies or TV shows. The paid plans will give you unlimited data.
TunnelBear offers more advanced features than other free VPN services. For one, its unique IntelliBear feature allows you to whitelist and blacklist certain websites. Its GhostBear feature adds an extra layer of security to your online identity by scrambling your communications.
TunnelBear has one of the cheapest paid plans in the market, but it doesn't do refunds. Nevertheless, you can be sure that TunnelBear delivers, especially with the number of its satisfied users across the globe.
In Conclusion
While free VPNs can offer a lot in terms of service, online security should never be taken lightly. You get what you pay for, and your privacy is well worth the investment.
If you're not looking for a long-term VPN service or if you're hesitant about purchasing one, remember that many premium VPNs offer free trials and money-back guarantees, so you can test out their services before you commit to a long-term plan.
If you've used a free VPN before and you feel like you're ready to upgrade, we recommend investing in a premium service likeNordVPN.
You might also like: