How to Use WhatsApp in China – Complete Guide 2019
We have bad and good news. The bad — WhatsApp is now blocked in China. The good — you can keep using it with the help of a VPN! Here's how. Share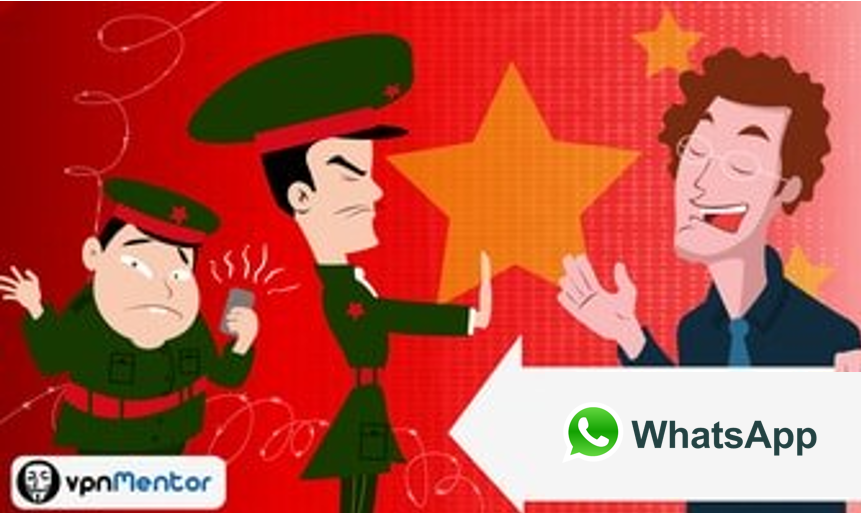 Can you unblock WhatsApp in China? Yes, you definitely can!
Even though the Chinese government has blocked WhatsApp since September 2017, it is still possible to get the app working seamlessly in China with a VPN.
To unblock WhatsApp in China, you don't just need a VPN to change your IP address. You really need a highly encrypted and dependable VPN that can penetrate through China's firewall and Deep Packet Inspection (DPI).
Let's be clear, not all VPNs can bypass the Great Firewall of China (and definitely not free ones). That's why we did extensive research and created a list of the best VPNs that can 100% unblock WhatsApp in China.
The Best VPNs to Unblock WhatsApp in China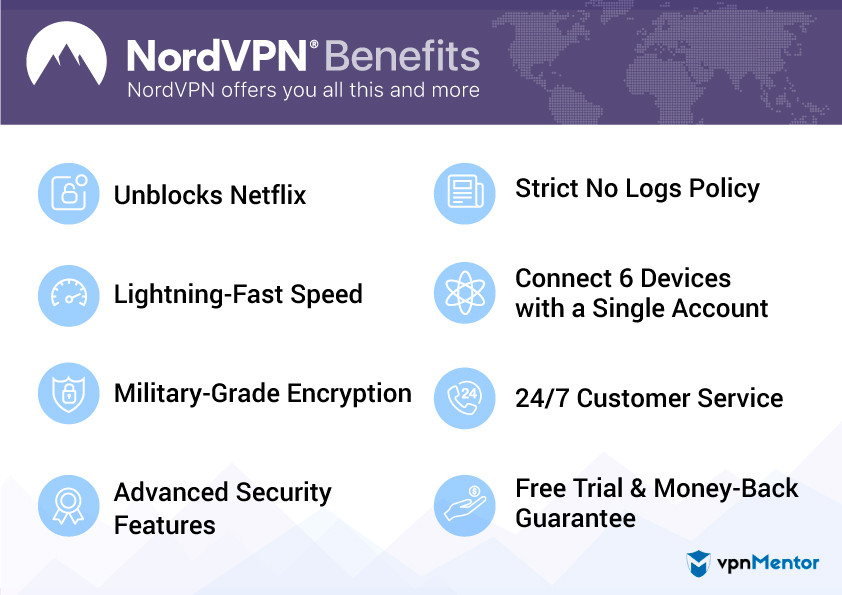 Over 100 servers surrounding China
30 days money-back guarantee
6 Simultaneous connections
Playing smart is what NordVPN is all about. Even though the Panamá based doesn't have servers within China itself, it doesn't mean that it can't unblock WhatsApp in China. NordVPN has more than 100 servers in neighboring regions including Hong Kong, Japan, South Korea, Taiwan, Pakistan, India, and Vietnam.
This way, not only is NordVPN able to evade the government's tracking system, but it also delivers a stable performance at higher speeds.
What's more, NordVPN offers obfuscated servers, which are dedicated to bypassing China's restrictions.
With zero-logs, military-grade encryption, and cutting-edge features like Double VPN, kill switch, DNS leak protection, and automatic public WiFi protection, unblocking and using WhatsApp in China is a no-brainer.
You also get 24/7 customer support. You can also see what users say about NordVPN, and if you still don't like it, you can get your money back within 30 days.
Start Using WhatsApp With NordVPN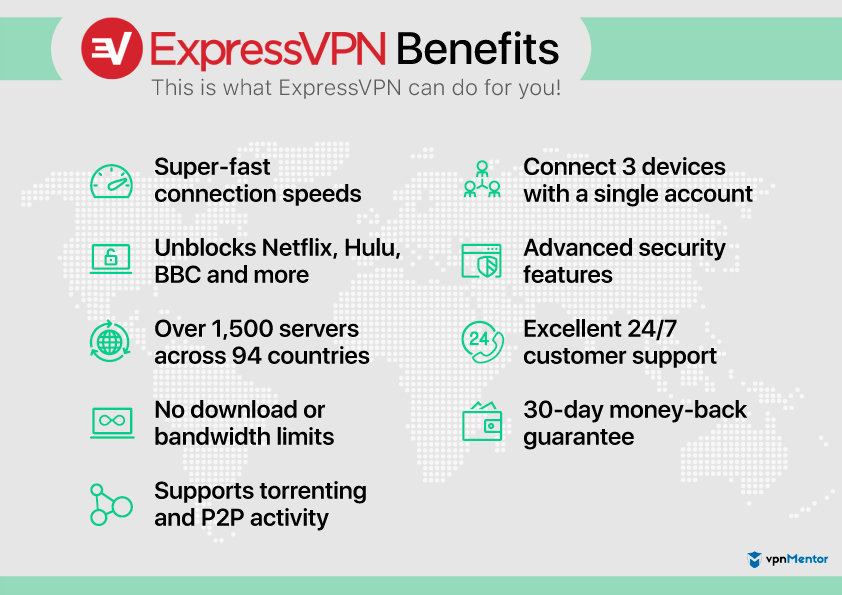 Bullet-proof encryption and blazing fast speeds
No logs and 30 days money-back guarantee
1000+ servers and exceptional features
Award winning ExpressVPN is a definite choice for unblocking WhatsApp in China. Based in the privacy-friendly British Virgin Islands, ExpressVPN dominates the VPN arena with its ability to smoothly bypass the toughest filters (even in China) at super-fast speeds.
Loved by millions of users, ExpressVPN proved itself at keeping no logs at all. In addition, it has a massive network of servers including servers in locations around China such as Hong Kong, Japan, South Korea, Taiwan, Pakistan, India, and Vietnam.
ExpressVPN is armored with world-class encryption and loaded with features.
Furthermore, ExpressVPN is extremely easy to install on your devices and you can use it on 3 devices simultaneously. If you're using an iPhone, it's best to download it outside of China . On the other hand, if you need any help, you can instantly contact their support team through live chat; they're available 24/7.
If ExpressVPN is too pricy for you, you can get the best out their 30-day money-back guarantee.
Start Using WhatsApp With ExpressVPN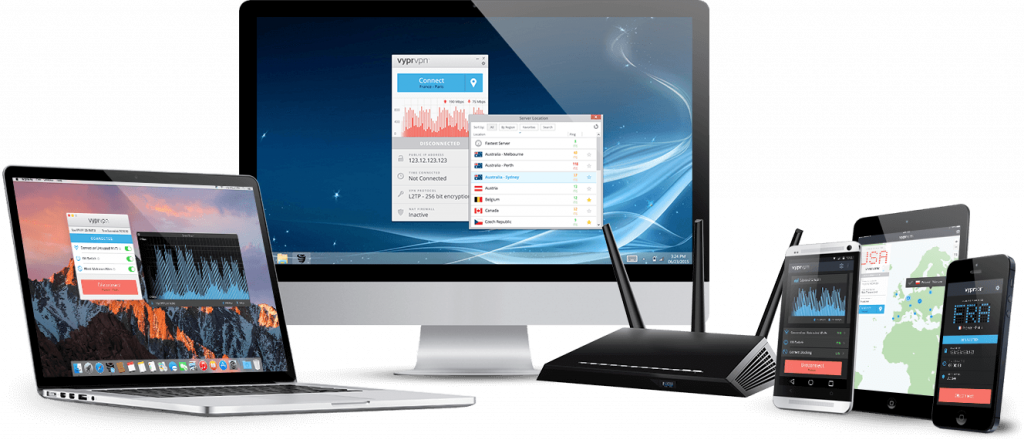 700 servers and up to 5 simultaneous connections
Chameleon technology for all devices (except iOS).
You can buy it in China
One of the best things about VyprVPN is their dedication to delivering a solid and secure VPN service even in notoriously geo-blocked countries like China.
Their popular Chameleon technology scrambles the OpenVPN protocol, which makes it difficult to detect. This means that you can easily unblock WhatsApp in China without a bother.
While Chameleon does not work on iOS devices, users can also use IKEv2, which works, too. So, that means you won't have a problem connecting to Whatsapp.
VyprVPN also stands out by owning and running their own DNS servers. In other words, they don't rely on third parties, so they maximize security levels and keep your traffic data within their servers. They also have around 700 servers in close locations to China such as Hong Kong, Japan, South Korea, Taiwan, Pakistan, India, Singapore, Thailand, and Vietnam
Moreover, you won't be alone while using VyprVPN in China, VyprVPN has a highly responsive live chat support team that's available 24/7. Just make sure to check users experience with VyprVPN.
Start Using WhatsApp With VyprVPN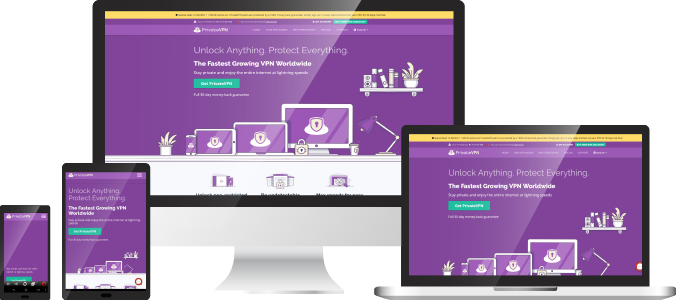 Servers in 56 countries, including Hong Kong, Japan, South Korea, Vietnam, and India
No logs kept
Can bypass Great Firewall of China with L2TP protocol
It may not be a celebrity VPN provider, but Swedish based PrivateVPN definitely has what it needs to unblock WhatsApp in China.
It uses a 2048-bit encryption with 256-AES (highest encryption level) to bypass any stubborn restrictions. In addition, multiple security protocols are supported, including OpenVPN, PPTP, L2TP, IKev2, and IPSec. However, L2TP is the most recommended when in China. Read our user testimonies here.
With every PrivateVPN subscription you can connect up to 6 devices simultaneously, plus it provides dedicated apps for most major operating systems. In other words, whether you're using it on your phone (iOS or Android) or your computer (Windows, Mac, or Linux), you'll surely find an easy way to secure all your devices and especially when accessing WhatsApp on your phone.
Start Using WhatsApp With PrivateVPN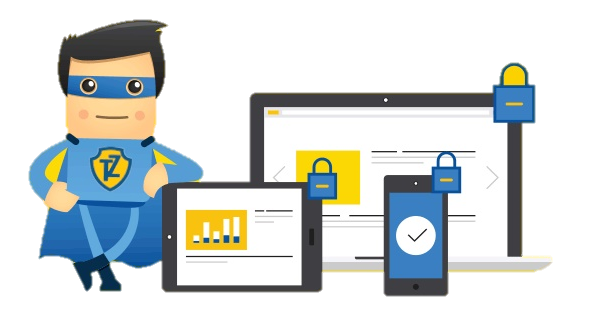 127 servers in 31 countries, including Hong Kong, India, and Singapore
User-friendly apps for iOS and Android among other operating systems
Can bypass China's firewall using port 443
The Trust.Zone team constantly tweaks their service specifically for bypassing China's firewall through ports 443, 33, or 22.
Trust.Zone has user-friendly and easy-to-install apps for both iOS and Android devices making it easy to use WhatsApp. Even if you'll be using it on more than one device, Trust.Zone gives you 3 simultaneous connections per subscription.
Worried about privacy? Well, don't, because Trust.Zone has a very strict no logging policy to ensure the complete anonymity of your online identity. You can check out more details about the service and its user reviews here.
Start Using WhatsApp With Trust.Zone
It's Important to Use a VPN In China
 China isn't going to back down on its Internet surveillance. On the contrary, the Chinese government keeps tightening the noose even more around everyone's right to online privacy and freedom. The Great Firewall of China not only blocks messaging apps like WhatsApp, but also social media platforms (Facebook, YouTube, Dropbox etc.) and thousands of websites.
For this reason, using a VPN in China is important – if not crucial – to maintain your privacy and freedom on the Internet. You can not only access any restricted website or service in China (test your favorite website here), but you can also make sure that your personal information is secure and protected from any cyber threats.
Because there are countless VPNs in the market today and a lot of premium VPN providers are quite pricey, you can always grab the best VPN deals and coupons.