How to Unblock & Watch Disney+ From Anywhere in 2021
Updated on 17th February 2021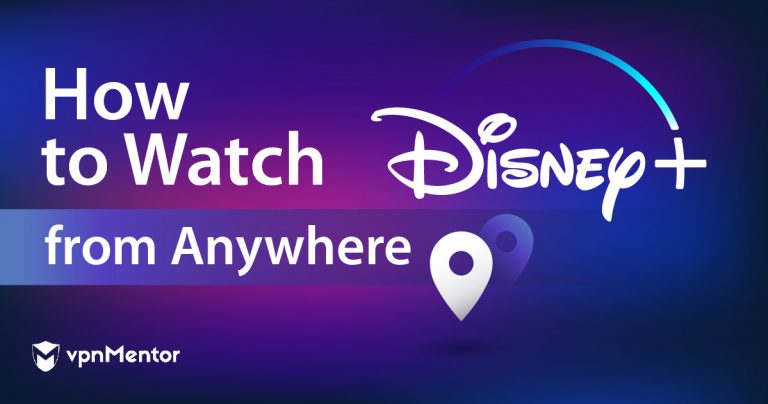 I'm a huge Disney fan, so you can imagine how upset I was when I discovered that Disney+ isn't available in my country. After testing different ways to unblock it, I finally found one method that really works.
The best way to unblock Disney+ from anywhere is with a VPN. A VPN bypasses regional geoblocks by hiding your real location, tricking streaming platforms like Disney+ into thinking you're in a different country. You can even use the VPN to get cheaper subscription prices.
I tried 30+ VPNs and discovered that ExpressVPN worked best for me because its super-fast server network let me access Disney+ with zero issues. You can even try it for free for 30 days with its money-back guarantee and get a refund if you don't want to keep it.
Quick Guide: How to Watch Disney+ From Anywhere in 3 Easy Steps
Get a VPN. I recommend ExpressVPN because its impressive speeds allow you to watch your favorite Disney content with no interruptions
Select a US server. Disney+ is only available in a few select countries. I chose a US server because that library gets movies and TV shows first. You can always switch to a different region if you want to.
Start watching Disney+! Kick back, relax, and enjoy your favorite shows on Disney+!
Watch Disney+ With ExpressVPN Today!
Why You Need a VPN to Watch Disney+
Disney+ uses strict geoblocking technology to ensure its content is only accessible in specific locations. This means that a number of countries don't have access to it at all, and other streaming platforms such as Netflix have lost all rights to show the majority of Marvel, Lucasfilm, and Disney/Pixar titles.
If you use a VPN you can divert your internet traffic through a different IP address in one of the countries where Disney+ is available. The VPN tricks Disney+ into thinking you're in a licensed location and will let you bypass its blocks. The price of a Disney+ subscription varies from country to country, so you can also benefit from a cheaper subscription price when you sign up using a US server!
By using one of the recommended VPNs, you'll have no problems accessing Disney Plus's libraries and watching all of your favorite movies and shows.
Try ExpressVPN For FREE For 30 Days
Best VPNs to Watch Disney+ From Anywhere in February 2021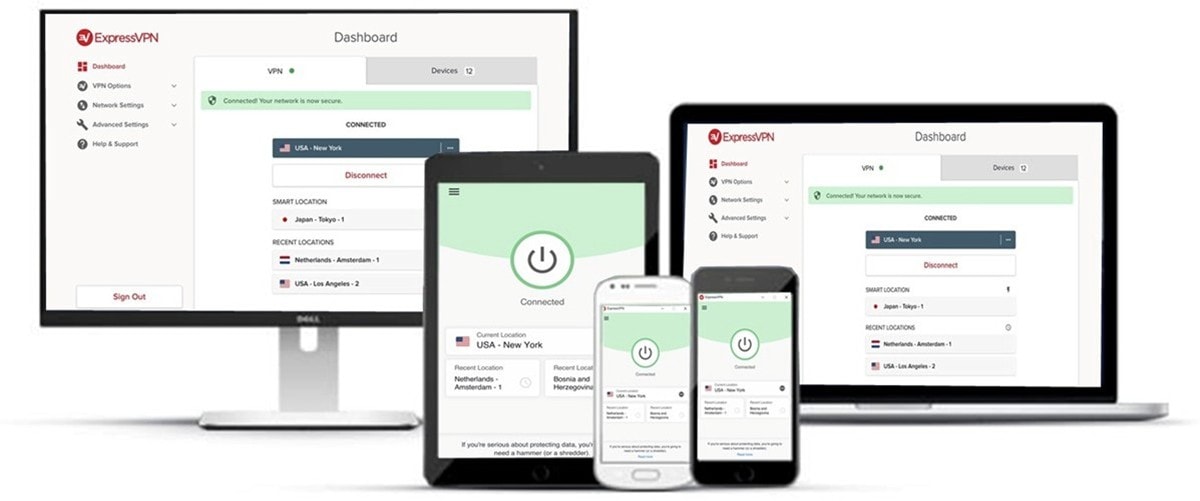 Superfast speeds to watch Disney+ with zero lag or buffering
3,000 of servers to access any Disney+ library
MediaStreamer to easily set up Disney+ on your favorite gadgets
5 simultaneous device connections
30-day money-back guarantee
Works with: Netflix, Disney+, HBO Max, Hulu, BBC iPlayer, Vudu, and more
Compatible with: Windows, Mac, iOS, Android, Linux, routers, Apple TV, and more
I was really impressed with ExpressVPN's speeds. When I tested its US servers, my download speed averaged at 75 Mbps. You only need 5 Mbps for HD streaming, so that's 15 times more than you need to watch Disney+ in high resolution. I tested its servers in Australia and the UK and got similar results. No matter how far away you are from its server locations, you can watch Disney+ without any irritating buffering.
ExpressVPN can easily bypass geoblocks, thanks to its vast network of servers. I tested 15 US server locations, and all of them immediately unblocked Disney+. It was just as easy to access its libraries in Australia, Canada, and Italy, so you'll always be able to find a compatible server to unblock Disney+.


The MediaStreamer feature lets you watch Disney+ on any WiFi-enabled device. It only took me a few minutes to set up ExpressVPN on my SmartTV which normally doesn't support VPN apps and I could start watching my favorite movies and shows without issues.
The only disadvantage I could find is that ExpressVPN is a bit expensive. But you can use its 49% discount to save money.
You can also take advantage of ExpressVPN's 30-day money-back guarantee to try it out without risk. I tested its refund policy using the 24-hour chat support service on the 28th day. The customer service rep dealt with my request after asking a couple of questions about my user experience and I had my refund within 5 working days.
Watch Disney+ With ExpressVPN Now!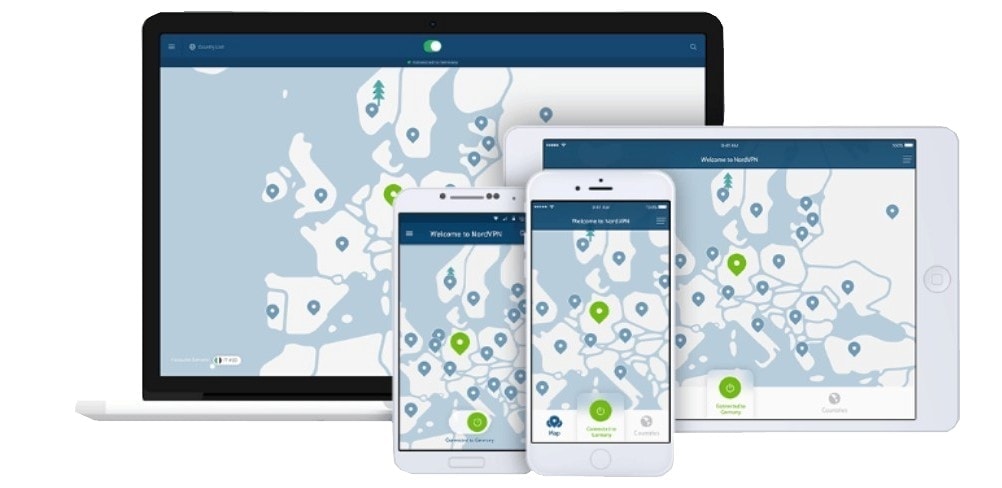 Lightning-fast speeds to watch your favorite Disney+ movie in high definition
5,500 servers so you can access Disney+ from anywhere in the world
SmartPlay to give you instant access to Disney+ libraries
6 simultaneous device connections
30-day money-back guarantee
Works with: Netflix, Disney+, HBO Max, Hulu, BBC iPlayer, Vudu, and more
Compatible with: Windows, Mac, iOS, Android, Linux, routers, Apple TV, and more
NordVPN's vast number of worldwide servers make it easy to unblock Disney+ and watch your favorite movies and shows. It had no problem hiding my location and bypassing geoblocks so I could start watching Disney's extensive library right away. I tried servers in Australia, the US, the UK, and the Netherlands, and I had great results with them all.


I was surprised by its lightning-fast speeds. During my testing of 10 servers in the US, I consistently had speeds of around 60 Mbps. Since all you need is 5 Mbps to stream in HD, it gives you more than enough to watch your favorite movies without lag or delays. I had similar speeds when I selected servers in different countries, so no matter where you are you can be sure your viewing won't be interrupted.
The one downside to NordVPN is that PayPal isn't accepted as a payment method in my country. This wasn't a huge issue as there were plenty of other payment options to choose from, including Amazon Pay, Google Pay, and even cryptocurrencies.
You can also get NordVPN's 68% discount to make some savings.
If you're not ready to commit, you can try NordVPN with its 30-day money-back guarantee. I decided to see if this offer would stand on day 25. After I answered a few questions the customer service rep processed my refund and my money was back in my account within 1 week.
Watch Disney+ With NordVPN Now!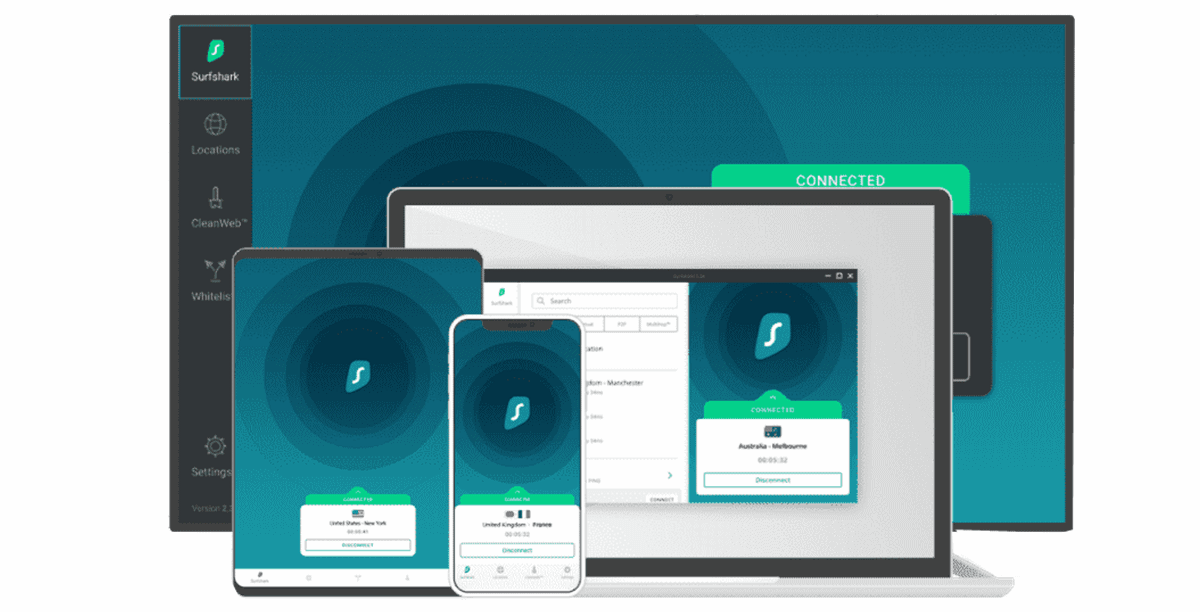 Impressive speeds for quality streaming of every Disney+ show and movie
3,200 servers to quickly access Disney+
Unlimited simultaneous device connections
30-day money-back guarantee
Works with: Netflix, BBC iPlayer, Hulu, HBO Go, Showtime, and more
Compatible with Mac, Windows, Linux, Android, iOS, Roku, and more
Surfshark's No Borders feature bypasses restrictions and lets you access Disney+ with ease. I tested this by blocking Disney+ on my router. After I connected to a Surfshark server I could access it as if it wasn't blocked. This means that you can watch Disney+ even in countries with heavy internet censorship like China or on restrictive WiFi networks.
It also gives you an unlimited number of device connections. During my tests, I managed to connect it to my desktop, iPhone, and laptop without experiencing any issues.


I was pleasantly surprised to find that Surfshark has fast speeds. When I tested the connections of 5 US server locations I got an average of 50 Mbps. This is 10 times more than what you need for HD streaming, so you can be confident that lag won't interrupt your favorite shows.
A minor downside to Surfshark is its small server network. But I was surprised to find it still worked with Disney+. All of the servers I tested successfully bypassed geoblocks in the US and the UK.
If you still don't think you want to commit, you can try Surfshark risk-free for 30 days with its money-back guarantee. I tried it out using its 24/7 live chat. The customer service rep came back to me in no time and approved my refund. My money was in my bank account within 5 working days.
Watch Disney+ With Surfshark Now!
How to Sign Up For Disney+ Without a US Payment Method
For iOS Users
Download a VPN. I recommend ExpressVPN because it has excellent speeds and easily unblocks Disney+ to give you a quality viewing experience. Connect to a US server.
Navigate to the Apple ID management page. Make sure you log out of your old account first, then click "Create Your Apple ID."
Fill out the registration form. Set the US as your country of residence, but type in your real phone number (it doesn't matter if you're not in the US, Apple won't check).
Check your email and text messages. Apple will send your access codes, so you just need to copy and paste the codes to verify your new Apple ID.
Open the "Settings" menu on your iPhone or iPad. Click "Apple ID" and "iTunes & App Store."
Sign out of your old Apple ID and log in to your new account.
Download Disney+ from the App Store.
Click the "Review" button. You just need to agree to the conditions, then click "Next."
For your payment method, select "None."
Enter the address of a US hotel. I used a hotel in Florida, and it accepted it with no problems. Then, click continue and wait for the app to download
How to Pay for Disney+ With a Gift Card
Get a gift card from the Apple Gift Card Store. Remember to put at least US$10 on it to pay for your first month of Disney+. You have to use the same US billing address as your Apple ID.
Follow the steps to get your gift card and then click "Place Your Order."
Open your email from Apple and click "Print this Gift Card." Don't worry, you don't actually need to print it. This will just save your gift card as a PDF so you can copy the gift card code.
Click "Save as PDF" and then "Save."
Open the PDF, highlight the gift card code, and copy it.
In the App Store, click on your avatar in the upper right-hand corner.
Select "Redeem gift card or code" and choose to "Enter Code Manually."
Paste your code into the box and click "Redeem." The money will now show in your account.
Open Disney+ and follow the prompts to create a new account.
Choose a plan that best suits the content you want to watch, then click "Ok."
Enjoy! Sit back and watch your favorite movies and shows.
For Android Users
This used to be a great way to pay for Disney+, but it doesn't always work because Google Play has introduced phone verification. When the verification kicks in, it wants to call a phone number with a dialing code from your chosen country of residence. Of course, when you're using a VPN, this is something you don't have. However, it doesn't always take this step, so you should keep checking. If they lift the phone verification (or if I find a better way to access Disney+ from an Android device), I'll update this guide.
Download a VPN and connect to a US server. ExpressVPN gets past Disney Plus's geoblocks easily and has fast speeds for interruption-free streaming.
Open the Google Play Store then click on your username.
Select "Add another account" and "Create account."
Follow Google's prompts to create your new account. Don't forget to select the US as your region!
Go to MyGiftCardSupply and purchase a Google Play gift card. You'll receive a Play Store gift card code via email.
Highlight the code in your email and copy it.
Go back into the Play Store, select the hamburger menu, and open up your payment methods.
"Redeem code" and paste the gift card code into the textbox. Then, click "Redeem."
Install the Disney+ app from the Play Store.
Open Disney+ and create a new account.
Choose a plan and click "Subscribe." Be sure to set your payment method to "gift card" on the checkout page.
You're in! Now all you need to do is decide what to watch first!
FAQs on Watching Disney+ With a VPN
🤑 Can I watch Disney+ for free with a VPN?
Currently there's no way to watch Disney+ for free. They used to offer a free trial but that is no longer available, and there's no money-back guarantee for Disney+.
But the good news is that there's a way to get cheaper prices for your Disney+ subscription. Disney+ is the cheapest in the US starting from just $7/month. If you're outside of the US and want to take advantage of this low price, you have to change your virtual location by connecting to a VPN's US server.
You should find a VPN with a huge server network in the US (so there's a higher chance you get a working connection) and has been proven to be reliable in bypassing Disney Plus' detection.
🤓 Which devices can I watch Disney+ on?
You can watch Disney+ on most devices, including Windows, Mac, Linux, Android, iOS, Roku, SmartTVs, PlayStation 4&5, Xbox One, and Apple TV.
If you're using a VPN to access Disney+ from a restricted region, you should check to make sure your VPN is compatible with the devices you want to stream from. All the VPNs I tested for Disney+ work well with most popular devices/operating systems and have easy installation and set-up too.
😎 Can I use a VPN to watch live sports on Disney+?
Unfortunately, there's no way to watch live sports on Disney+. It does offer a bundle where you can get its subscription with Hulu and ESPN, but it requires you to turn on your geolocation settings. This means it's impossible to use a VPN to access it because Disney+ would recognize your restricted location and instantly block you from using it. You also have to allow ESPN to access your true location before you can watch, giving you the exact same problem.
If you're keen to watch live sports you'll need to find another streaming provider. But here's a tip — you can usually get a cheaper subscription price if you connect to a VPN's India server (I tested 20 different locations and India tends to show the lowest prices). I personally use NordVPN as their India server manages to bypass detection everytime and you can get a cheaper subscription without hassle.
😃 Can I stream Disney+ in 4K using a VPN?
Technically, you can watch Disney+ movies in both HD and 4K. However, only a select number of titles are available in 4K and you must watch them on a 4K-compatible screen. You can only stream at that level if you have download speeds of over 25Mbps. From my tests, these VPNs have excellent speeds fast enough for high-quality streaming, so if you have a suitable device you'll have no problem watching in 4K!
🙃 I'm using a VPN but Disney+ still blocks me, what can I do?
If you're struggling to access Disney+ with a VPN, the good news is that there may be a simple solution! Try the following troubleshooting methods:
Clear your cache and browsing history
This can instantly solve any issues you might have accessing Disney+ with a VPN.
Get a quality VPN
By using a free VPN, or one that doesn't have premium features, you may find you can't access Disney+ at all. Disney+ are strict about georestrictions, and it takes the very best VPNs to bypass its blocks.
Use an incognito browser
An incognito browser doesn't keep any information about your location or search history, meaning your VPN can get to work right away.
Change your selected server
My recommended VPNs have optimized servers that will give you the best experience unblocking and watching Disney+. However, you may find that some servers work better than others. If you're sure the VPN is properly connected but you still can't access Disney+, try switching to a different server in its network.
Disney+ is only available in certain regions, such as the US, Canada, UK, Ireland, Puerto Rico, Netherlands, France, Germany, Spain, India, Singapore, Australia and New Zealand, etc. If you have chosen a server in a different country, you won't be able to access Disney+.
Contact customer support
Part of my tests to find the best VPNs included checking customer support options. You can rely on these providers to offer you fast and helpful assistance, 24/7. If you run into an issue, even during your trial period, they will be happy to help you find a solution.
Start Watching Disney+ Now
Disney+ has extensive geoblocks, making it extremely difficult to access its libraries in a lot of countries. It also blocks the majority of the VPNs on the market, but I had no trouble accessing Disney+ with the VPNs listed in this article!
My top recommendation is ExpressVPN because of its outstanding speeds and reliable connections, so you can watch Disney+ without interruptions. You can try it for free with its 30-day money-back guarantee for a no-risk option that will give you a full refund if you decide not to keep it.
To summarize, the best VPNs for watching Disney+ are…
Provider
Our Score

9.8

/10

9.8

/10

9.6

/10
Privacy Alert!
Your data is exposed to the websites you visit!
The information above can be used to track you, target you for ads, and monitor what you do online.
VPNs can help you hide this information from websites so that you are protected at all times. We recommend NordVPN — the #1 VPN out of over 350 providers we've tested. It has military-grade encryption and privacy features that will ensure your digital security, plus — it's currently offering 68% off.
Privacy Alert box - content - Popular posts