How to Watch the F1 German Grand Prix from Anywhere
Updated on 28th June 2020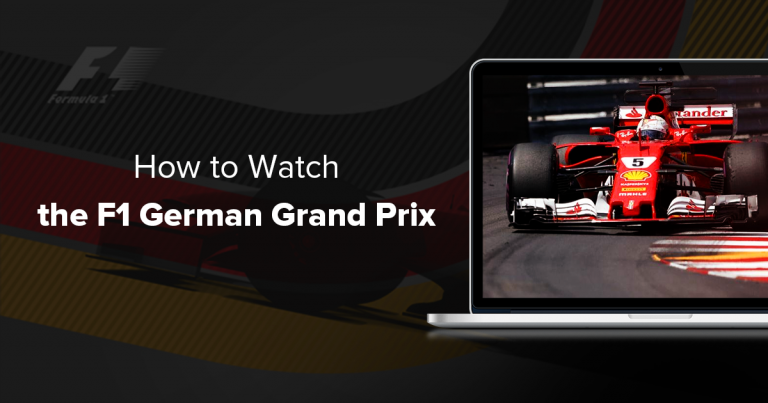 Adrenaline levels are rising ever since the launch of the F1 Grand Prix 2018. You can hear the roar of the engines firing. You can smell the burnt tires. You can feel your heart pound every time the racers pass in front of you when finishing a lap.
All that excitement is coming to the world famous Hockenheim, Germany track. Be sure to mark July 20th on your calendar: that's when the F1 German Grand Prix will take place.
Various channels and websites will be broadcasting the big event, but unfortunately, they're geo-restricted to certain locations.
While you can watch the event on the Formula One website, you can pay just as much and get access to may more channels as well.
All you need is a good VPN and you can access ESPN or Sky Sports and watch the F1 German Grand Prix without a problem.
Your Quick Guide on How to Watch the German Grand Prix
Choose a VPN. We recommend NordVPN for its lightning-fast streaming speeds.
Connect to a US server if you want to watch ESPN, or a UK server if you want to watch Sky Sports.
Sign up/log in to your chosen provider and start watching!
Get a VPN and start watching the German Grand Prix!
Where Can You Watch the F1 German Grand Prix?
These places are the top sites to watch every minute of the German Grand Prix. However, all of these sites require a cable subscription of some sort. Luckily, we figured out a way you can access these sites from wherever you are.
TIP: If you just want to watch the highlights, Channel 4 in the UK will broadcast highlights of the event for free on July 22nd.
A VPN Can Unblock the F1 German Grand Prix
Lots of exciting, important sports events, including the F1 German Grand Prix, take place all over the world all year round. It gets pretty annoying that you can't watch just because you're in the wrong country.
Well, this is old news! With a VPN, you can easily change your online location at the click of a mouse.
When you connect to a VPN server, all your network traffic is redirected through that server instead of your ISP's. The VPN network encrypts all your online data, protecting your privacy and bypassing any throttling or restrictions. At the same time, it allows you to bypass any geo-restrictions placed by streaming services, such as ESPN in the US or Sky Sports in the UK.
Not only will you have full control over your virtual location, but your true IP address will be completely hidden.
If you're looking for a suitable VPN to bypass geo-restrictions while maintaining a good connection speed for streaming, then you have to be very selective with the specifications and features provided.
Confused? Well, don't be. We saved you some time and compiled a list of the best VPNs for streaming the F1 German Grand Prix.
The Best VPNs for Watching the F1 German Grand Prix
You can check out our deals and discounts on these VPNs here. 
Stream the F1 German Grand Prix on ESPN with a VPN
ESPN is one of the main websites that will be broadcasting all the races in the event live, but it only allows you access if you're located in the US. However, as previously mentioned, anything is possible with a VPN.
The easiest way to access ESPN channels from outside the US without having to worry whether you can use a payment source from outside of the US is through Sling TV.
With Sling TV's cheapest package, you get access to all the ESPN channels that will be broadcasting the F1 German Grand Prix races live. In addition, you get a free 7-day trial when you register for any package and you get access to thousands of more channels and websites. 
If you're going to pay to watch the German Grand Prix anyway, why not pay the same amount and get more?
The only problem with Sling TV is that you cannot access it from outside the US. If you do, you'll get an error message like this one: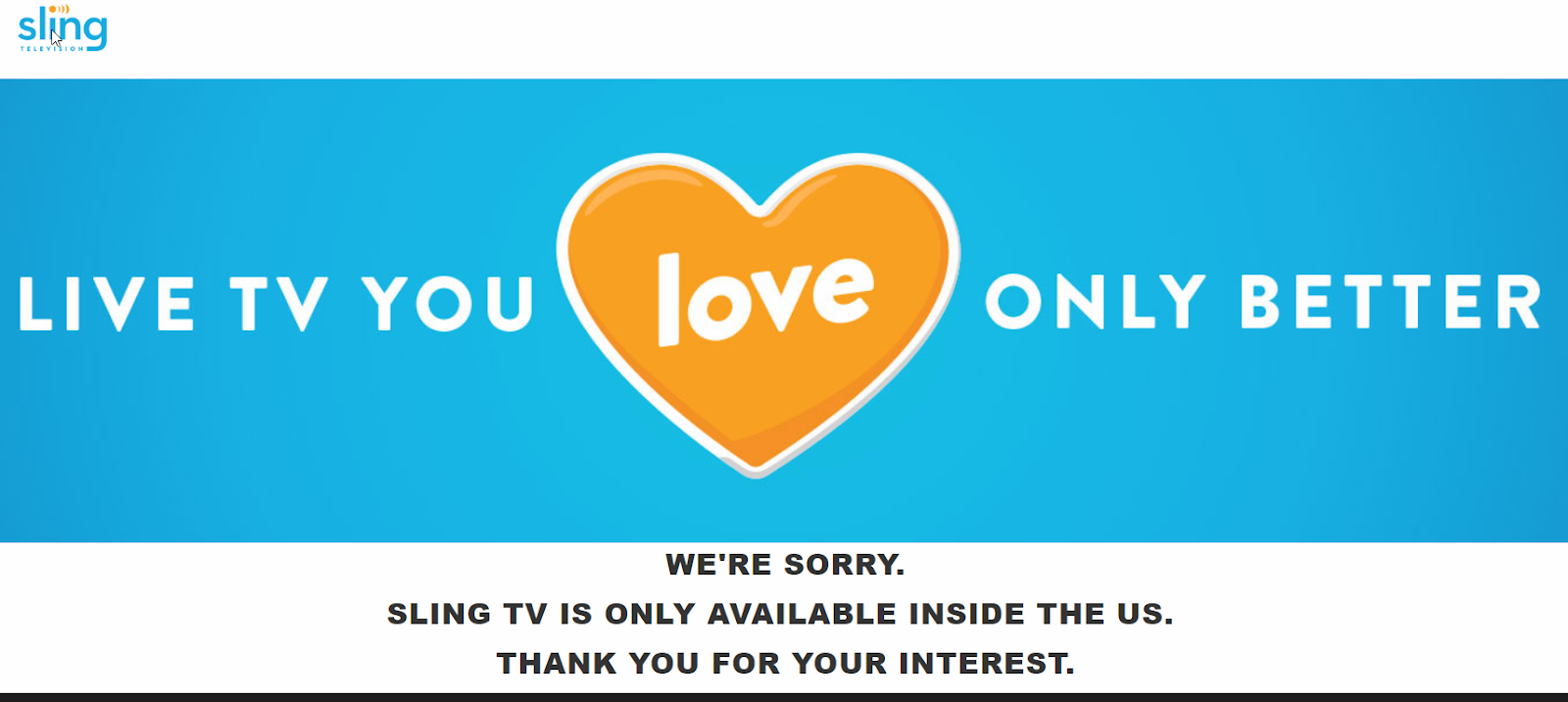 Here's how you can get around this error and get full access to Sling TV.
 Close your browser.
Open your VPN application.
Click the "Choose Location" button to open the list of server options.
Select a server location in the US and click the "Connect" button.

Once the connection is established, open your browser, open the Sling TV website.
Go to the registration section, and create an account. You can do this with an American credit card, but if you don't have one, you can do it with PayPal.
Now that you have full access to Sling TV, you can easily watch the F1 German Grand Prix races on the ESPN channels. You can also watch other channels too, like FOX, NBC, HBO, and more.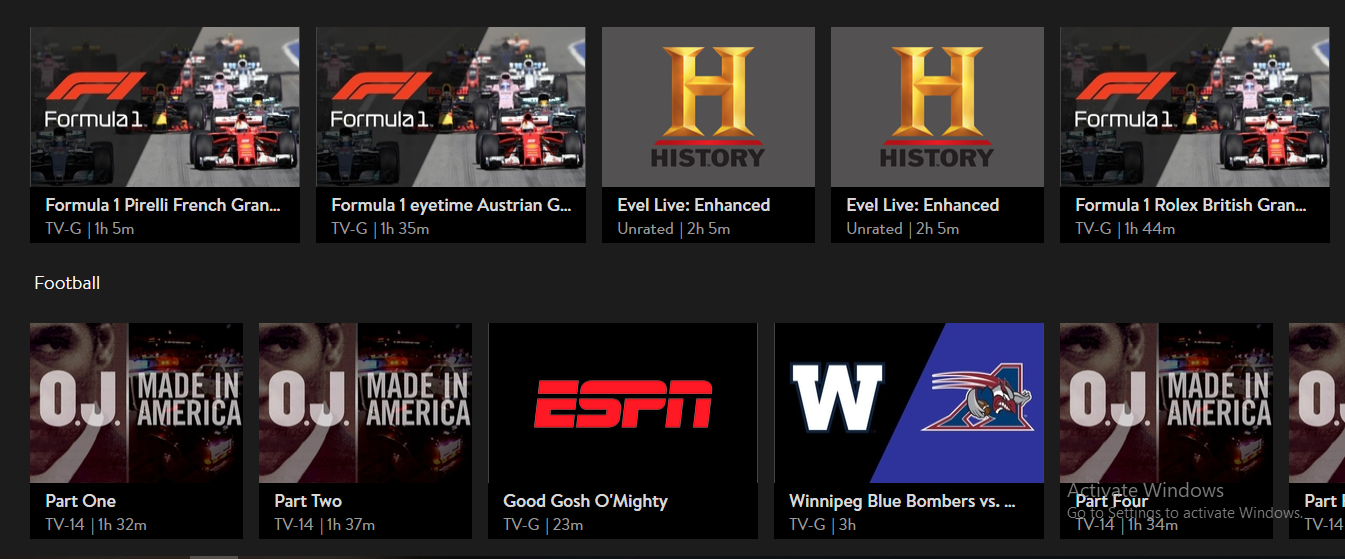 How to Watch F1 German Grand Prix on Sky Sports with Now TV
Another major channel that will be broadcasting all the F1 German Grand Prix races live is the British Sky Sports. A simple way to watch would be through Now TV, which offers different channel packages, including Sky Sports.
Now TV offers an easier way to register an account and get access to a large number of attractive channels. Since both Now TV and Sky Sports are geo-restricted to the UK, you would need a VPN to be able to access any of them from anywhere else.

Only a few simple steps and you'll have full access to Now TV. Here we go.
Open your VPN and connect to a server in the UK.

Once the connection is established, open your browser to the Now TV website.
Scroll down to the packages section, and click on "Buy Now" under the "Sky Sports" pass.

Select the plan that best suits your needs (1-day pass, 1-week pass, 1-month pass).

Fill in the required information for creating an account, including your payment details, and click on "Pay Now".
Now that you've set up an account on Now TV, you can easily stream all the Sky Sports channels.
Wasn't that easy? Now you're all set. Wherever in the world you may be, with a good VPN, you will definitely never miss out on all the action. All you need is a decent sound system so you can really feel the roar of those engines, and you're good to go!
If you're still wondering which VPN you should invest your money in, you can check out some good deals here.