Is Modern Family On Netflix? Yes, But Hidden. Find it Here (2020)
Updated on 3rd April 2020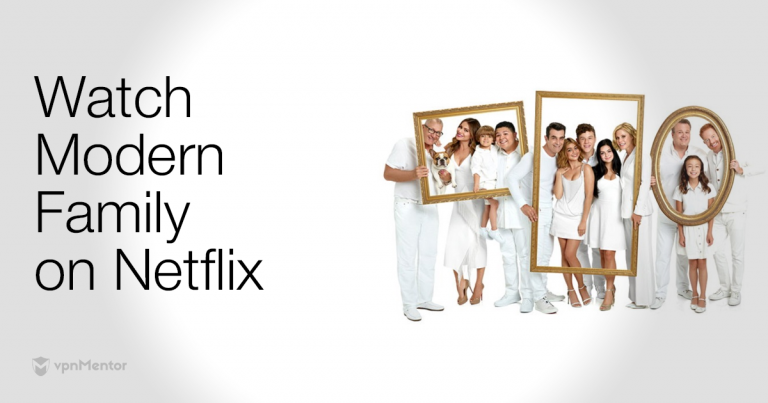 Are you excited to catch up with the world's funniest family?
Modern Family is streaming on Netflix, but only in certain countries. This sounds like bad news, but don't worry! We will show you how to binge-watch the series from anywhere in the world in just a few quick steps.
The series is only available in a handful of European countries, including France, Spain, Germany, the Netherlands, and Denmark. Netflix uses geoblocks to prevent viewers from watching content that isn't available in their country. Luckily, you can use a high-quality VPN to stream Modern Family from anywhere in the world.
VPNs mask your IP address to make it look like you're viewing from another location. They also encrypt your data to protect your personal information from cybercriminals.
But not all VPNs are equal, and you'll need a great service to give you easy access to Netflix.
Below, we will show you how to use a VPN to stream Modern Family. We'll also give you all the information you need to choose the best VPN for you.
How to Watch Modern Family in 3 Steps: Quick Guide
Download and install a VPN. I recommend NordVPN for its lightning-fast speeds and ability to easily unblock Netflix.
Open your VPN and connect to a server in France, Spain, Germany, Sweden, Denmark, or the Netherlands.
Log in to Netflix and stream your favorite family sitcom!
Why You Need a VPN to Watch Modern Family
Netflix's geolocation software prevents you from streaming content that isn't available in your country. So, if you live in a Netflix region that is not streaming Modern Family, you'll need to use a VPN to watch the show.
VPNs connect your device to a remote server through a secure tunnel. This masks your IP location and makes it look like you're accessing the internet from the location of the server you chose.
All you need to do is connect to servers in different countries, and you can bypass geoblocks and unlock exclusive content from around the world.
A quality VPN will also encrypt your data. Encryption protects personal information, like your credit card details, from hackers and other criminals. It will also stop your internet service provider and other spying eyes recording your browsing activity.
You'll need to choose a feature-rich VPN with high-speed servers in France, Spain, the Netherlands, Germany, Sweden, or Denmark to stream Modern Family. Look for a service that offers unlimited bandwidth so you can avoid buffering and other interruptions.
Multiple simultaneous connections are a huge advantage if you want to keep other people in your household entertained while you stream.
Only use a VPN with strong encryption protocols, an automatic kill switch, and a strict no-logs policy. These features will keep your data private and safe.
Netflix's anti-VPN software is constantly working to identify and block VPN IP addresses, so look for a provider that regularly refreshes its server IPs to avoid detection.
Below are our recommendations for the most reliable VPNs for streaming Modern Family on Netflix.
The Best VPNs for Watching Modern Family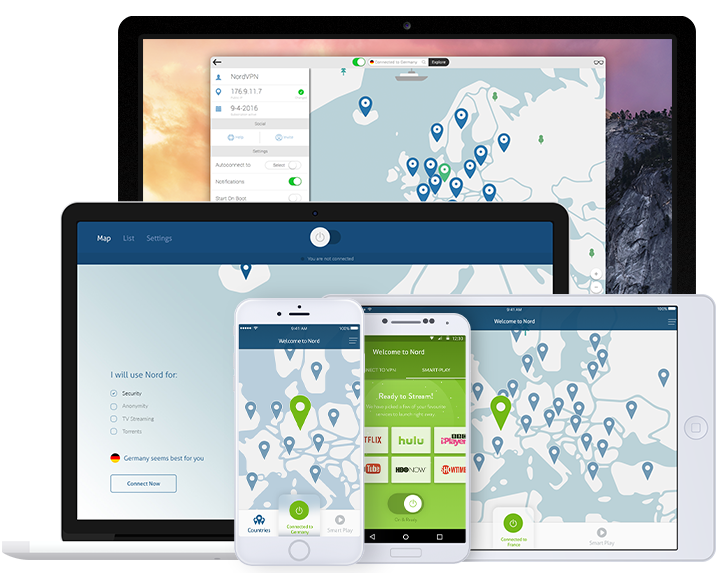 NordVPN offers an impressive service. It combines high-end security with super-fast speeds and unlimited bandwidth. It can overcome both geoblocks and VPN blocks. During our tests, we confirmed that NordVPN can stream Modern Family on Netflix's French servers.
You can choose from 5,000+ servers across the globe. This is an incredible selection for streaming Netflix and other services, like Hulu and Hotstar.
It offers high-end security features, including Double VPN encryption, a strict no-logs policy, and an automatic kill switch. You'll also be able to keep your entire household entertained by connecting up to six devices simultaneously.
Users agree that NordVPN is one of the best choices for streaming . Test it out yourself with a 30-day money-back guarantee.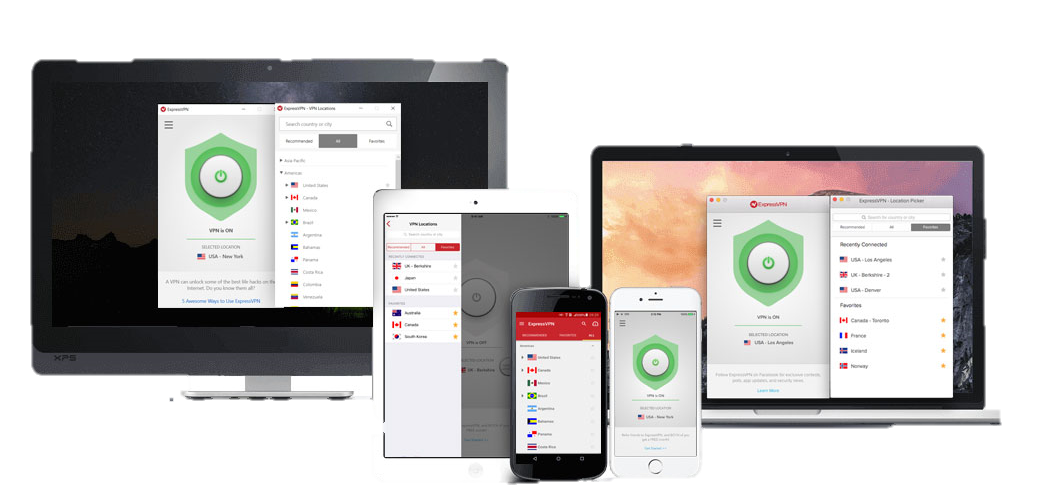 ExpressVPN is the fastest VPN for Netflix – which is only part of the reason our users rate it so highly.
You can zoom past geoblocks with ExpressVPN's high-speed connections. It offers unlimited bandwidth and bank-level security features on all its plans.
ExpressVPN also has easy-to-use apps for all major devices, and its comprehensive guides make installation easy.
You can try this leading VPN risk-free with a 30-day money-back guarantee and a 7-day free trial on Android and iOS devices.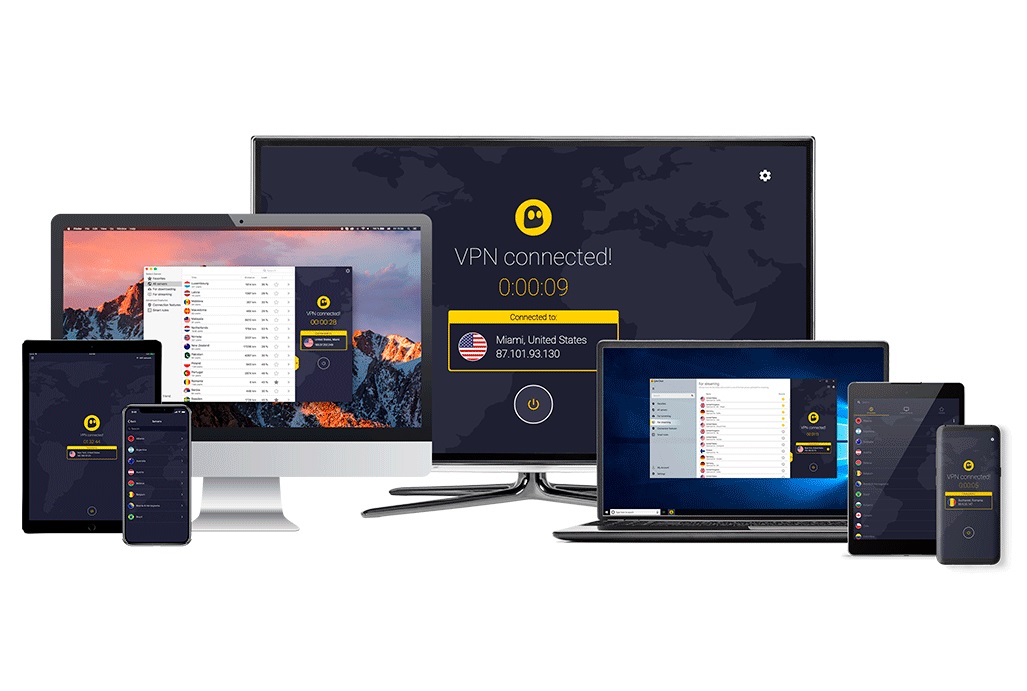 CyberGhost is a reliable and speedy choice for streaming Modern Family. It operates over 5,900+ servers across 90 countries, including France, Spain, the Netherlands, Germany, Sweden, and Denmark.
Its best-in-class security features will protect your connection from criminals and malicious attacks.
See for yourself why CyberGhost is a popular choice for streaming by making the most of its generous 45-day money-back guarantee.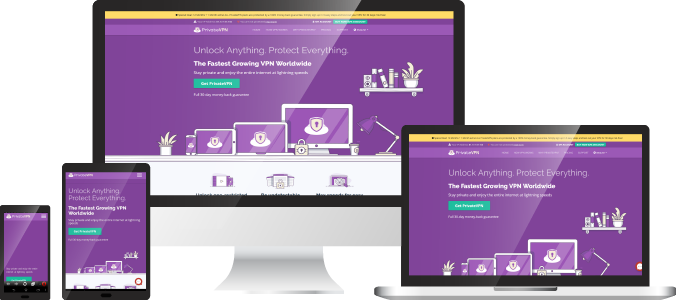 Although PrivateVPN operates a smaller network than its competitors, it was able to bypass Netflix's geoblocks with ease. It's a budget-friendly VPN with state-of-the-art security features and unlimited bandwidth.
It's also great for beginners. You can have a customer support agent install your VPN software for you via remote assistance.
Make the most of its 7-day free trial and 30-day money-back guarantee to find out why users appreciate PrivateVPN.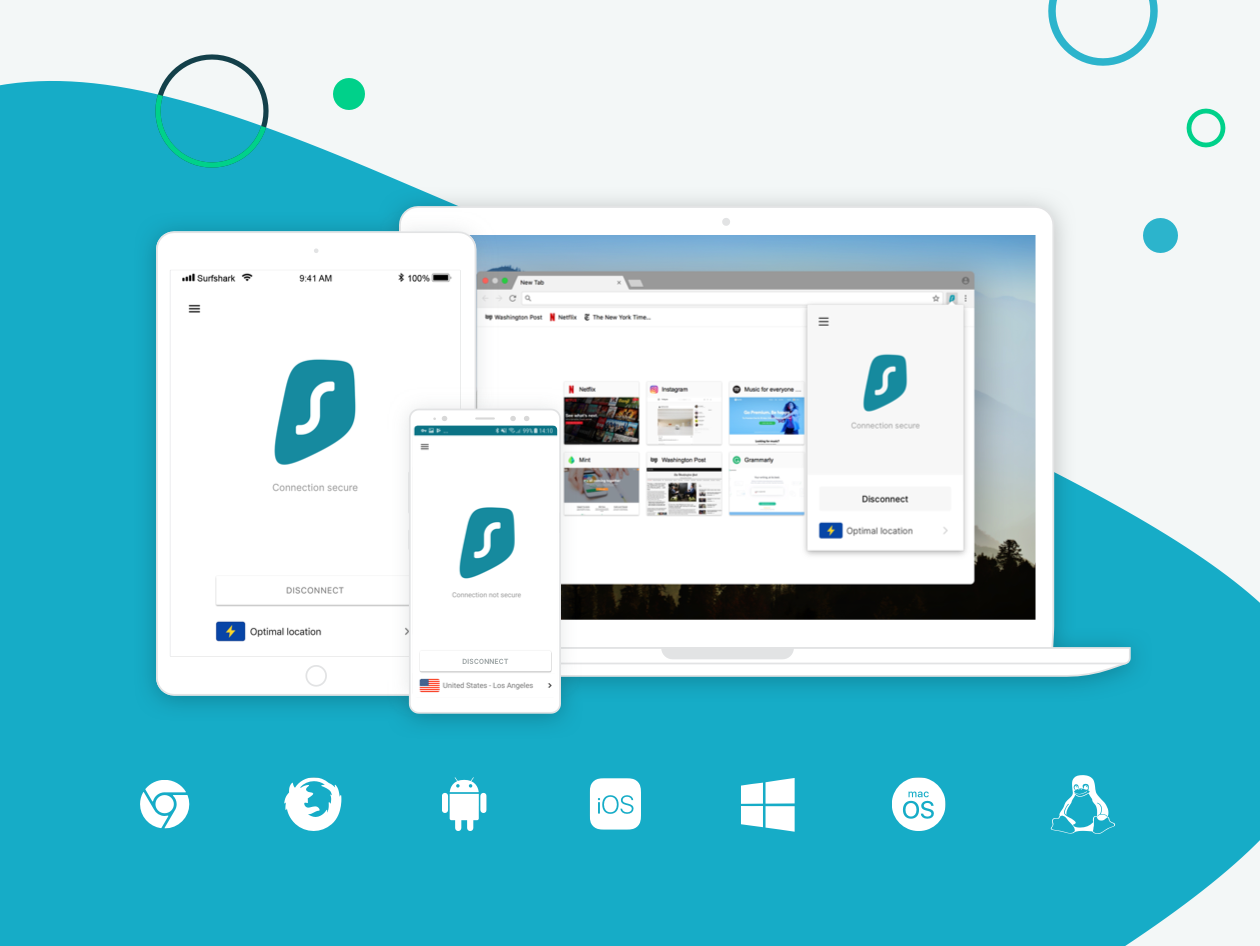 Surfshark offers high speeds, a global network of servers, and powerful security features that keep your data safe. It's easy to overcome geoblocks with this popular VPN. You'll be streaming Modern Family in no time.
It has intuitive apps for most major operating systems. Best of all, Surfshark offers unlimited simultaneous connections so you can protect all your devices at once.
There's also a 30-day money-back guarantee, so you can try it out risk-free.
The Bottom Line
A VPN is the simplest and safest way to unlock Modern Family on Netflix. With a high-quality service, you can access new content from around the world.
Your VPN will also protect your sensitive information from hackers and spies. This helps you to avoid becoming the victim of theft and fraud.
Still can't decide which VPN you want to use? We recommend NordVPN for Netflix, and the good news is that you can try it free!
Further Reading
Our budget-savvy experts have compiled a list of best VPN deals and coupons to save you money on your service.
Check out our complete beginner's guide to learn everything you need to know about using a VPN.
Interested in more than just safe streaming? Check out our expert recommendations for the best no-log VPNS.