How to Watch the Victoria's Secret Fashion Show Anywhere
Access CBS with a VPN and watch the fashion show on November 28th. Read below to find out how. Share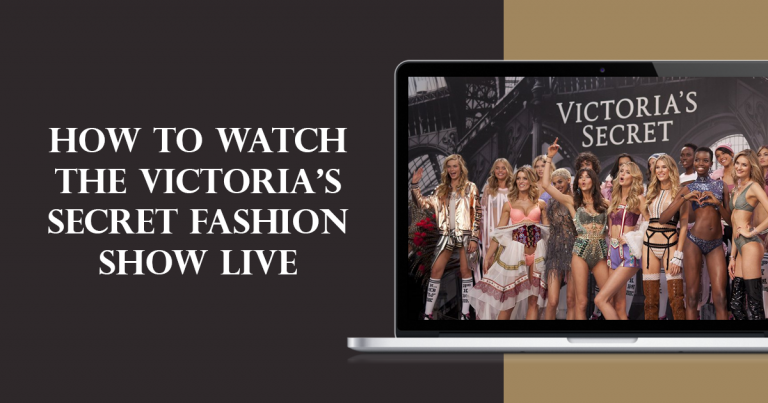 Famous around the world for its stunning lingerie and beautiful models, Victoria's Secret Fashion Show is a must-watch.
For the first time in its history, this sexy fashion show will take place in Shanghai, China. There will also be a host of new faces joining veterans such as Adriana Lima, Lily Aldridge, and Alessandra Ambrosio.
And let's not forget – the best of the Victoria's Secret 2017 lines will be on display, along with plenty of entertainment. You'll definitely want to tune in on November 28th!
However, watching Victoria's Secret fashion show live online may be a difficult task.
Despite its availability in over 190 countries, the show's official broadcaster, CBS, hasn't exactly made it easy to access the program live on the internet if you're in Australia, New Zealand, or Brazil, to name a few countries.
Don't worry – a VPN can make sure you get the best possible coverage of this glamorous fashion show, no matter where you find yourself. Find out how below.
Watch the Victoria's Secret Fashion Show with a VPN
A virtual private network can make it possible for you to watch the upcoming VS show via CBS All Access, from any corner of the world (assuming you already have a CBS account).
The key to the puzzle lies in your IP address – a VPN can change it for you by re-routing your data through a US server. By doing that, you can shift your online presence to a location where CBS isn't blocked, and your problem is solved!
A VPN isn't just about unlimited accessibility, although it excels at providing it. There are many other reasons why you should be using a VPN. A virtual private network will keep your Internet activity hidden, private, and secure.
So, how do you choose the best VPN for your needs?
Take a look at our recommendations below for streaming the Victoria's Secret fashion show. Each of the VPNs below has unlimited-bandwidth servers with fast connections, and a variety of US locations to boot.
The best VPNs for watching Victoria's Secret Fashion Show
Get a CBS account to access everything you need
CBS is a great network — assuming you are in the United States. For everyone else, the content is geoblocked.

Unfortunately, trying to access CBS overseas will not work.
Instead, you will get a message explaining how the stream isn't available in your area. By using a VPN, you can access the content. However, you still need to open an account.
CBS requires that you have an American TV provider in order to access their content. Luckily, they also have CBS All Access, which gives you access to live-streamed content even without an American TV provider.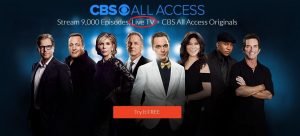 This is, assuming you have an American credit card.
Indeed, in order to create a CBS account and subscribe to the All Access service, you are going to need a credit card issued and valid in the United States.
I Don't Have an American credit card — Help!
Even if you don't have an American credit card, you can still get CBS indirectly.
You can do so by subscribing to Hulu, one of the most popular TV streaming services available. Although it's geoblocked as well, you already know how to get past the restrictions. The only thing left to take care of is payment.
Hulu, like CBS, requires an American credit card in order to subscribe. Unlike CBS, however, Hulu offers a neat alternative – buying a gift card via PayPal.
Getting a Hulu gift card isn't complicated at all, you can easily do so with PayPal Gifts.
Once you make the transaction, go to the Hulu website, make an account (if you don't have one), navigate to the gifting page, and enter your gift card code.  From then on, all you need to do is subscribe to the service.
Don't forget to enable your VPN beforehand — remember, Hulu is geographically restricted and you will run into error messages if you haven't set your VPN to a US server.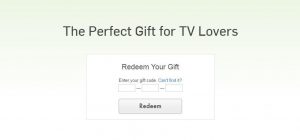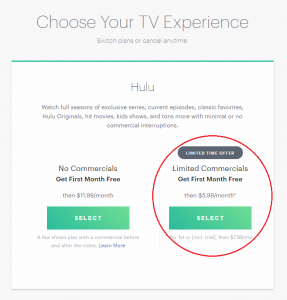 You won't be able to steam it live on Hulu, but you should be able to access the show a day later. If you can't seem to find it, the show usually ends up on Youtube anyway.
Final Words
There's always a way to watch your favorite shows and events online with a VPN. No matter where you are in the world, you can watch the fashion show. 
Here is a quick summary of both methods:
CBS All Access method (CBS account required):
Launch your VPN.

Select a server in the United States.

Sign in

to your CBS account.

Enjoy the show via CBS All Access!
Hulu gift card method:
Purchase a Hulu gift card via PayPal.

Turn your VPN on and select a US server.

Make a Hulu account if you don't have one.

Navigate to Hulu's gift card page and redeem the code.

Enjoy the best fashion show of the year via Hulu! (Albeit a day later.)