Banana VPN

Review by our expert
Alex (Shurf) Frenkel
(Ex-Hacker, left the dark side and teaches young padawans to use the force)
Banana VPN makes it easy for you to get the freedom you need on the Internet, and it can also provide you with the additional protection you need as well. You will have your IP address hidden, and you can switch between 15 servers in seven countries. Users of the service can acce...
updated: Sep 28, 2017
I have been using banana on mac, ipad, and iphone. It always works, and the speed does not drop. If you leave it on and it gets no traffic for 30 minutes then it disconnects, not a problem, and understandable. Very happy with it.
---
See Plans
Reply to this review
Did you know? We approve all user reviews. Companies can't pay to include or exclude any.
Compare Banana VPN with the top alternative VPNs
| Features | Description |
| --- | --- |
| Number of Server Locations (countries) | 7 |
| Number of servers | 15 |
| Does VPN keep logs | Partially |
| Includes Kill Switch | No |
| Devices per license | 3 |
Alex (Shurf) Frenkel
(Ex-Hacker, left the dark side and teaches young padawans to use the force)
Minimal server choices and limited access to support, but fast and reliable nonetheless
As you will see from the moment you enter their site, Banana VPN is a fairly minimal VPN provider, though a good one at that. While they do not offer the choices of countries that some other providers do, with seven available countries to choose from (as opposed to say, IPVanish, which offers 60 countries), they do offer very reliable protection at fast speeds.  Their support leaves a bit to be desired, as it is only available for 14 hours a day, from 8:00 to 22:00 GMT UK Time, and it could be a bit more responsive. They cater themselves more to users in the Middle East than anywhere else, where the censorship is heavy-handed. The price is a bit high compared with other VPN providers, but the speeds are also very high, as is the reliability.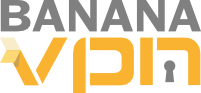 Detailed expert review of

Banana VPN