Borderless VPN Review 2020 - Keep This in Mind Before Buying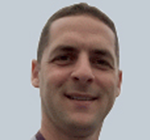 Ran Greenberg |
Updated on 25th January 2020
New-Media and online expert, Venture Capitalist and investor
Borderless VPN is a Norwegian provider and a newcomer to the VPN arena. It's very small, costs more than many reliable VPNs like NordVPN, and makes pretty strong claims – "zero logging," "multi OS support," "enhanced security," and "unblock media," for example.
Does Borderless VPN live up to those claims, and does it have what it takes to compete with big boys like ExpressVPN and NordVPN?
And what about access to Netflix? I'd still recommend one of these leading vendors over Borderless VPN. The vendors on our list offer incredible speeds, worldwide server coverage, and of course, are guaranteed to help you access Netflix libraries around the world.
Now, let's unveil the pros and cons of this new service.
Borderless VPN uses AES 256-bit encryption, which is a solid start, but it only supports OpenVPN and doesn't have its own native apps (except for Windows and Android). Instead, it relies on third-party OpenVPN apps to run on Mac, iOS, and Linux. However, an iOS app is launching soon and will use IKEv2 as its default protocol.
Moreover, Borderless VPN isn't packed with advanced security features like a kill switch, Double VPN, or split tunneling. So we disagree with the statement that it's a VPN with "enhanced security." Important safeguards like DNS and IPv6 leak protection are done on the server side, so you don't have the option to enable/disable them from the app itself.
As for privacy, Borderless VPN doesn't keep logs of your online activity, bandwidth usage, IP address, or DNS requests. However, some information that you provide is stored, including your valid email address and country of residence.
Further, Borderless VPN has the capability to "turn on detailed logging" for troubleshooting, upgrading the service, or during "attacks or suspected end-user attacks," per the provider's terms and conditions. This means that although the situation is unlikely to arise, the network is set up to allow tracking and logging of your activity if the provider deems it necessary.
And unlike with other VPNs with proven no-logging policies, we have not been able to verify Borderless VPN's logging/no-logging practices as of the time of writing.
Borderless VPN has a significantly smaller server network than top-level VPNs, with a very limited number of servers outside of Norway. The small array doesn't give you enough options to access a wide range of restricted services worldwide.
While Borderless VPN claims to work in China and Turkey, it is currently blocked in Egypt. You also won't be able to unblock some popular streaming services in the US and France, including Netflix in either country.
On the other hand, with Borderless VPN, you can connect up to 5 devices at the same time without bandwidth limits. P2P activities are allowed on the network, but the provider advises that you connect to servers in Kristiansand, Norway, where port forwarding is available to get higher-speed connections.
We understand that Borderless VPN is a young service. However, with its limited and basic features, it is overpriced. There are much more advanced and feature-rich VPNs, such as CyberGhost, that cost less.
If you're new to the VPN scene and want to try as many options as possible, you can take Borderless VPN for a spin using the 7-day free trial. However, if you need a truly reliable and all-around service, these VPNs are very popular among users.
| Features | Details |
| --- | --- |
| Number of countries with servers | 8 |
| Number of servers | 12 |
| Number of IP addresses | 12 |
| Does VPN keep logs? | No |
| Does VPN include a kill switch? | Yes |
| Number of devices per license | 5 |
Before downloading and installing a Borderless VPN application, you must first create an account on the website. If you choose a paid subscription, you will need to provide your payment details after setting up your credentials. For the free trial, you won't need to fill out the payment section.
Once your account is created, you will receive an email to verify it. Click on the link in the email, which will redirect you to your account page. From there you can download the app.
Once the download is completed, open the installer file and follow the simple procedure to finalize the app installation.
Before you're able to connect, however, you'll be asked to download the OpenVPN TAP driver. Agree and allow it to download. At that point, you'll be ready to connect. Just pick a server location from the list on the right and then click "Connect."
The application itself is very basic, with no visual appeal and no options except the server location you want to connect to. You won't find a settings menu to create custom configurations. In other words, the application is very limited and disappointing.
Borderless VPN offers a 7-day free trial as well as three subscription plans: a monthly plan, a semi-annual plan (6 months), and a yearly plan.
Both the free trial and all paid subscriptions give you access to the VPN's full set of features, including up to 5 simultaneous connections and unlimited bandwidth.
The yearly subscription comes at the lowest average monthly cost, but even at that rate, Borderless VPN is quite expensive for what it offers compared to cheaper, more capable VPNs.
Borderless VPN has a 14-day money-back guarantee policy, so if you're not satisfied with the service or face any unfixable technical issues, you can get a complete refund within the first 2 weeks of your subscription.
Borderless VPN accepts payment by all major credit/debit cards, PayPal, and cryptocurrencies such as Bitcoin and Litecoin.
Reliability & Support
4.0 / 5.0
Borderless VPN's support channels are limited to an email ticketing system and a community section, which is equivalent to the FAQ section on most VPN websites. Sadly, the community section is extremely limited and we didn't find answers to our questions there.
On a brighter note, when we submitted a support ticket, we received a reply in less than 24 hours. The response was very thorough and informative.
However, the response time isn't nearly fast enough to replace a live chat channel or a comprehensive FAQ section, which are both offered by many similarly priced and even cheaper VPNs.
If we were to give Borderless VPN a rating for support, we would probably give it 3 out of 5 stars.
A very limited VPN service that's too expensive for what it offers, but you can try it for 7 days for free
Borderless VPN has a lot to work on despite its quality claims, and comes at prices too high for its present level of service. It's limited in many ways including encryption, server network size, and access to restricted sites.
Furthermore, it doesn't offer a variety of protocols or advanced obfuscation techniques like Double VPN. Nor does it have a split-tunneling feature.
Borderless VPN has US servers and can be used to access geo-restricted American websites and services. However, it can't unblock some popular streaming services like Netflix, which will disappoint US Netflix fans.
Also, the provider only offers native apps for Windows and Android – all other platforms, including Mac OS, iOS, and Linux devices, require manual installation. Both the Windows and Android apps are very basic, lack a kill switch, and aren't intuitive.
Finally, live chat support isn't available.
On the plus side, there's a free trial and a 14-day money-back guarantee. Nevertheless, there are better and cheaper alternatives out there.
5 simultaneous connections
Offers a 7-day free trial
10+ servers in 10+ locations
Offers 14-day money-back guarantee
Accepts Bitcoin
AES 256-bit Encryption
Money Back Guarantee (Days) :
14
Mobile app :
Number of devices per license :
5