PrivateProxy Review & Test 2020 - Keep This in Mind Before Buying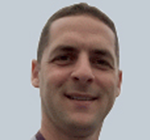 Ran Greenberg |
Updated on 25th January 2020
New-Media and online expert, Venture Capitalist and investor
Launched in 2011, PrivateProxy.me isn't a VPN, but a UK-based premium proxy service that can be used for anonymous browsing, torrenting, and streaming geo-restricted content. To get the full VPN experience, including premium proxy services, check out a full service like NordVPN.
While the UK isn't an ideal location for proxies or VPNs due to its harsh data retention laws, PrivateProxy.me claims not to log your browsing history, real IP address, connection times, or bandwidth usage. On the other hand, the lack of a privacy policy website section had us raising our eyebrows, since transparency is the key to knowing how your data is being handled.
You shouldn't expect to get sophisticated encryption and diverse security features like those offered by a reliable VPN service that secures all your network traffic. Like any proxy service, PrivateProxy.me merely encrypts the data tunneled through your browser with SSL encryption.
On a brighter note, PrivateProxy.me only offers dedicated (private) proxies from its own proxy server array, which is more secure than P2P proxies. The IPs you get aren't shared with other users and have not been resold by other providers. However, that's all there is when it comes to your online security with PrivateProxy.me. The service does not include Socks5 proxy.
PrivateProxy.me has a total of 15,000 IP addresses and servers across Europe, North America, and Asia, including the UK, US, Canada, and Germany. You can use it for data scraping, video streaming, and jumping over geoblocks to access restricted websites and services like Netflix, Hulu, and the BBC iPlayer.
We appreciate that PrivateProxy.me permits P2P and torrenting within legal limits. Under no circumstances should you use PrivateProxy.me for illegal activity.
Is it possible that your proxies can get banned with PrivateProxy.me? We think so. This is most likely to happen when you use your proxies to scrape data off websites (e.g. Yellow Pages, Google), which can lead to an IP ban. For this reason, PrivateProxy.me gives you the option to get a new set of IPs through the "Swap IPs" feature that is included in all plans.
PrivateProxy.me gets activated instantly when you purchase a subscription plan. It's compatible with all popular platforms, such as Windows, Mac OS, iOS, Android, and Linux, without the need for any app installation. There is also a free plugin for Chrome browser called "FoxyProxy" that allows you to quickly switch between proxies.
Compared to the many questionable free proxies on the market, PrivateProxy.me provides a more serious and secure proxy service, but it's also very expensive. On the positive side, despite its limited features, it jumps over most geo-restrictions easily. It can be used for video streaming and torrenting, though we strongly recommend a VPN for torrenting for better privacy protection. It runs on multiple platforms and there's 24/7 live chat support available. You can use the 7-day trial and money-back guarantee to give it a try.
However, if you're looking for a cheaper and more reliable way to hide your IP address, secure your internet connection, access geoblocked content, download torrents, or play games online safely, these VPNs are crowd favorites. You can also save on a premium VPN service with our insider deals.
| Features | Details |
| --- | --- |
| Number of countries with servers | 5 |
| Number of servers | 50 |
| Number of IP addresses | 30000 |
| Does VPN keep logs? | No |
| Does VPN include a kill switch? | No |
| Number of devices per license | Unlimited |
Getting set up with PrivateProxy.me starts with choosing a suitable package and filling in your information. The required information includes your name, email address, a password for your account, and your payment method. When you finalize the payment, your account will be instantly activated and you'll be sent a list of proxies to use.
At this point, in order to start using the service, you'll need to enter the proxy manually through your browser settings. Here's how:
1. If you're using Google Chrome, click on the menu icon in the top right corner of your browser and select Settings. Alternatively, select Preferences… from the drop-down menu for Chrome on your desktop.
2. This will open your Settings page, from which you can scroll down and click on Show Advanced Settings. Then scroll further down and click on Proxy Settings.
3. From the top of the Internet Settings window, click to open the tab labeled Connections, then click on LAN settings at the bottom of the window.
4. In the section labeled Automatic Configuration, uncheck both checkboxes.
5. In the section labeled Proxy Server, click to check the box labeled "Use a proxy server for your LAN." Enter one of the proxy addresses sent to you by PrivateProxy.me in the field labeled Address and the port provided by PrivateProxy.me in the field labeled Port. Note: You'll receive the address and port information via emails from PrivateProxy.me.
6. Click on OK in both the LAN Settings and the Internet Settings windows to save your settings. You'll be prompted to enter a username and password, which are your PrivateProxy account credentials.
Now you're good to go.
Note: In order to switch between proxies, just follow the same steps and change the
Address and Port.
Alternatively, you can download browser extensions that will simplify this process for you. There are several extensions available for that purpose, such as FoxyProxy.
With PrivateProxy.me, you can choose among six different packages, depending on your needs. These packages are: Starter, Professional, Business, Corporate, Enterprise, and Bulk. The difference between them, other than the price, is the number of proxies you receive.
The Starter package has the lowest monthly price, while Enterprise has the highest fixed monthly cost (although Bulk can be more expensive still). Overall, PrivateProxy.me is a lot more expensive than most other VPN or proxy services.
You receive 13 proxies with the Starter package, 30 with the Professional package, 50 with the Business package, 100 with the Corporate package, and 300 with the Enterprise package.
The Bulk package is most suitable if you require 1000+ private proxies. In this case, the price depends on how many proxies you order. In other words, instead of a fixed montly price for the package, the price is calculated per proxy.
All packages come with instant activation and the option to swap the list of proxies once for free if you encounter any problems. With the Bulk package, you can swap more than once for free.
PrivateProxy.me accepts only two payment methods: PayPal and major credit/debit cards. Unfortunately, it doesn't accept anonymous payment methods such as cryptocurrencies.
Before digging into one of the large packages, we recommend you ask customer support for the 7-day free trial. They'll send you a link to subscribe for a 3-proxy free trial to test the service. You'll be asked to input your payment information but won't be charged for the first week and can cancel anytime within that week to avoid any charges.
Reliability & Support
4.1 / 5.0
Based on its very limited website, we didn't have high expectations when it came to PrivateProxy.me's customer support. We sure were wrong. There isn't an email support ticketing system, but PrivateProxy.me has 24/7 live chat support, which more than compensates for the lack of an email option. The website also has a FAQ section, but it still needs some work to become as informative as it should be.
We fired a few questions at the live chat support, and to be honest, we assumed the role of a less tech savvy customer who asks a lot of questions. We wanted to see how patient and professional the agent would be.
To our surprise, the agent was extremely patient, and answered all our questions thoroughly and politely. He even took the time to use a funneling approach in his replies to narrow down our concerns so he could give us more efficient answers. All in all, the live chat support was extremely helpful.
Slight improvements to the FAQ page, a tutorials section, and the addition of an email communication channel are all that PrivateProxy.me needs to shine in this area.
A more secure proxy service, but you can get full protection and more features with a VPN at cheaper prices
PrivateProxy.me is a premium proxy service that focuses on keeping your browsing activity secure and allows you to stream restricted services including Hulu and US Netflix. Although the provider says that it doesn't keep logs, there isn't a clear privacy policy section on the website that confirms this claim. This lack of transparency is particularly concerning because the company has its headquarters in the UK, a founding member of the Five Eyes. Expensive subscription packages and limited features are other major negatives of this service. In comparison, these popular and reliable VPNs offer proxy services at a much lower cost.
Dedicated proxies and IP Swap
15,000 IPs
Servers in Europe, Asia, and North America
Free FoxyProxy plugins for Chrome
7-day free trial and money-back guarantee
No logs
Money Back Guarantee (Days) :
7
Mobile app :
Number of devices per license :
Unlimited