Spider VPN Reviews 2020 - Why 4.0 Stars?
Spider VPN is a small provider that operates 44 servers across 18 countries, including two Netflix-optimized servers. Even though that's not as many as big players like ExpressVPN, it's a respectable amount of coverage from a lesser known VPN.
It protects your data with military-level encryption, a strict no logs policy, and an automatic kill switch.
Streaming - Does Spider VPN Work with Netflix?
Yes! Spider VPN can unblock Netflix, Hulu, HBO GO, and BBC iPlayer. Best of all, it's fast enough to stream in high definition!
To compare Spider VPN's streaming abilities with other Netflix-optimized VPNs, take a look at the best services for streaming.
Spider VPN Speeds
Connection speed is one of the most important things to consider when you're choosing a VPN. Nobody wants a sluggish connection, so it's vital that you choose a super-fast service.
It's normal to experience some slow-down when you connect to a VPN. This is because your data needs to travel farther to reach the VPN server. It also takes extra time to encrypt and decrypt your data.
However, the difference should be barely noticeable with a premium VPN.
When you're browsing local sites, you'll get the best connection speed by connecting to a server close to your physical location.
If you want to bypass a geoblock or censorship, you'll need to connect to a server based in a country where that content is already available. For example, if you're trying to stream Netflix US from Australia, you'll need to connect to a server in the US.
I decided to test Spider VPN's connection speeds on my local server and a server based in the US.
My base speed before connecting to Spider VPN was 7.5 Mbps download, 0.88 Mbps upload, with a ping of 36 ms. This doesn't sound like much, but it's actually faster than 58% of Australia.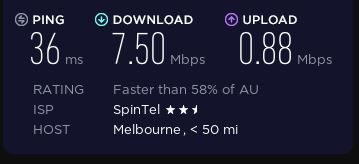 When I connected to Spider VPN's Australian server, my download speed increased to 7.85 Mbps. My upload speed dropped slightly to 0.81 Mbps, and my ping stayed almost the same at 39 ms.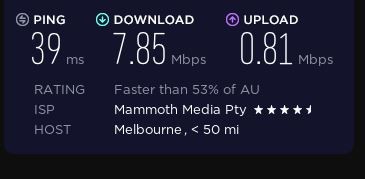 I expected my speed to decrease quite a bit when I connected to the US server, but I was pleasantly surprised. My download speed only dropped to 6.97 Mbps, and my upload speed was still high at 0.75 Mbps. My ping increased to 219 ms, but that is still within normal limits.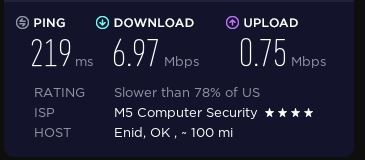 Is Spider VPN Good for Torrenting?
Spider VPN supports P2P connections, and has the security features to protect you while you torrent. However, transmitting or downloading copyrighted content is against its terms of service.
Security - is Spider VPN Safe?
Spider VPN provides all the necessary security measures to protect you online.
Does Spider VPN Keep Logs?
Spider VPN keeps a strict no-logs policy.
It's based in the UK, which is a member of the 5/9/14 Eyes Alliance. But do we need to worry about this? Not really. Its privacy policy states that even if the government were to compel it to release user information, it wouldn't have any data to release.

Does Spider VPN Have an Ad Blocker?
No, but it is compatible with third-party ad blocking software.
Does Spider VPN Work in China?
Yes, Spider VPN's customer service confirmed that it can be used from within China.
Price and Value for Money
Spider VPN is a very basic service, but its multiple simultaneous connections and wide variety of subscription options make it great value for money.
Does Spider VPN Have a Free Version?
Yes! There is a free, 10-day unlimited trial account available for new users.
Spider VPN's Refund Policy
Spider VPN offers a 30-day money-back guarantee on all its plans.
Is Spider VPN Compatible with My Device?
SpiderVPN is compatible with:
Windows
MacOS
Android
iOS
FireTV
FireStick
Best of all, you can protect up to five devices with one account.
Encryption
Spider VPN uses military-level 256-bit encryption.
Spider VPN Customer Service
It was easy to get in touch with customer service via live chat. Although the chat page told me I'd have a five minute wait, I was connected with someone within two minutes.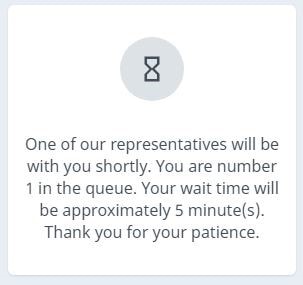 The support agent was polite and friendly, though a little unprofessional in terms of using correct grammar.
However, my alarm bells started to ring when they asked me to type my password into the chat window so they could check that I was typing it in correctly. You should never provide your password to a company over a live chat platform or email.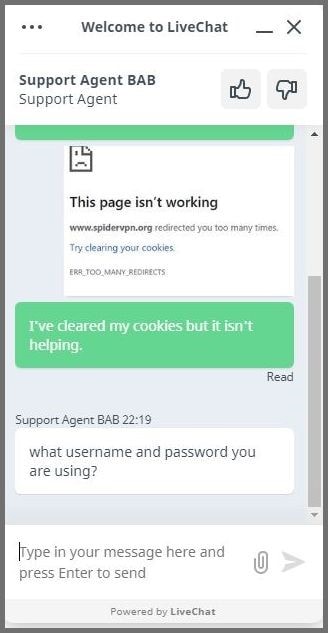 The support agent couldn't solve my issue, so they opened a support ticket for me. I heard back from tech support eight hours later, and the issue was resolved.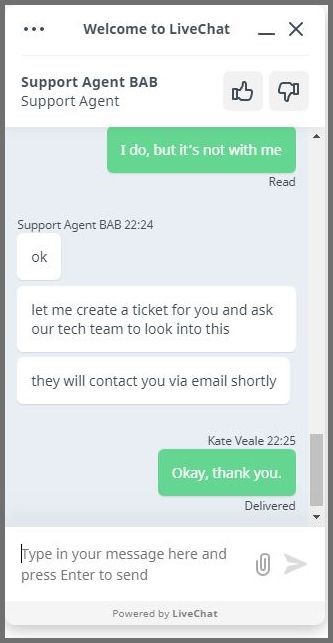 User Experience
Spider VPN's app is really easy to use because of its simple design. My only criticism is that I had to update it immediately after I installed it because the installation guide links to an older version of the program.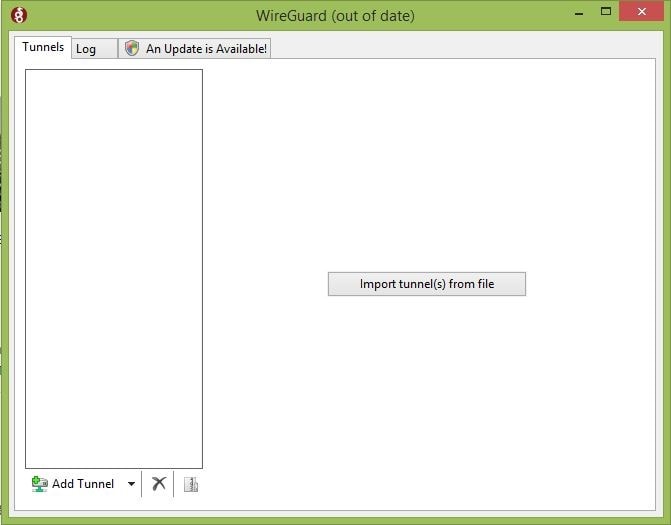 To change servers, you'll need to download the config file for the server location you're after from your account area on the website. This is a little time consuming, but overall it's easy to do.
Once you've imported the config file for a server, you can switch to it at any time by clicking on its name in the 'tunnels' list.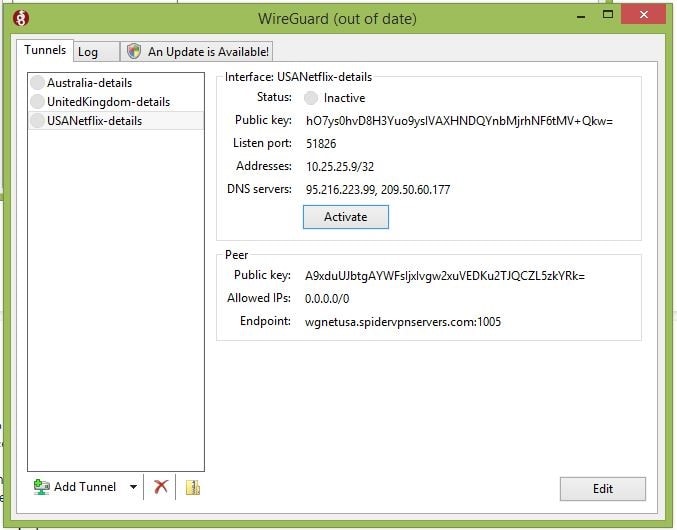 There is no settings window, but advanced users can edit the config files from within the app to customize their connection.
Spider VPN offers fast and reliable connections. Once my initial issue was resolved through customer support, it was quick and easy to install.
You don't need to log into the app, but you will need your login details to access the customer area of Spider VPN's website to download config files.
Although this sounds intimidating for inexperienced users, if you follow the simple setup guide, it's easy to configure and use Spider VPN.
Conclusion
Website glitches and slow tech support made Spider VPN's setup a nightmare for me. But once those were resolved, it was easy to install and use.
The app is very basic. Loading new server config files can be time consuming, but that's the only real downside.
Even though they were slightly unprofessional, customer service was friendly and polite. They resolved my issue, but it took eight hours, which isn't a great advertisement for their promise of 24/7 support.
Its servers are fast and reliable. It was able to unblock all the major streaming platforms that I tested, including Netflix and Hulu.
If you're an experienced VPN user and you don't mind waiting for customer service, Spider VPN might be a great option for you.
But, if you're a beginner looking to stream Netflix or you rely on instant support, I'd recommend a provider that offers 24/7 live chat support, like NordVPN instead.
| Features | Details |
| --- | --- |
| Number of countries with servers | 18 |
| Number of servers | 44 |
| Number of IP addresses | 100 |
| Does VPN keep logs? | No |
| Does VPN include a kill switch? | Yes |
| Number of devices per license | 5 |
Spider VPN's registration process is easy, but it asks for a lot of personal information. Just to submit my order, I had to give it my full name, address, and phone number. Yikes!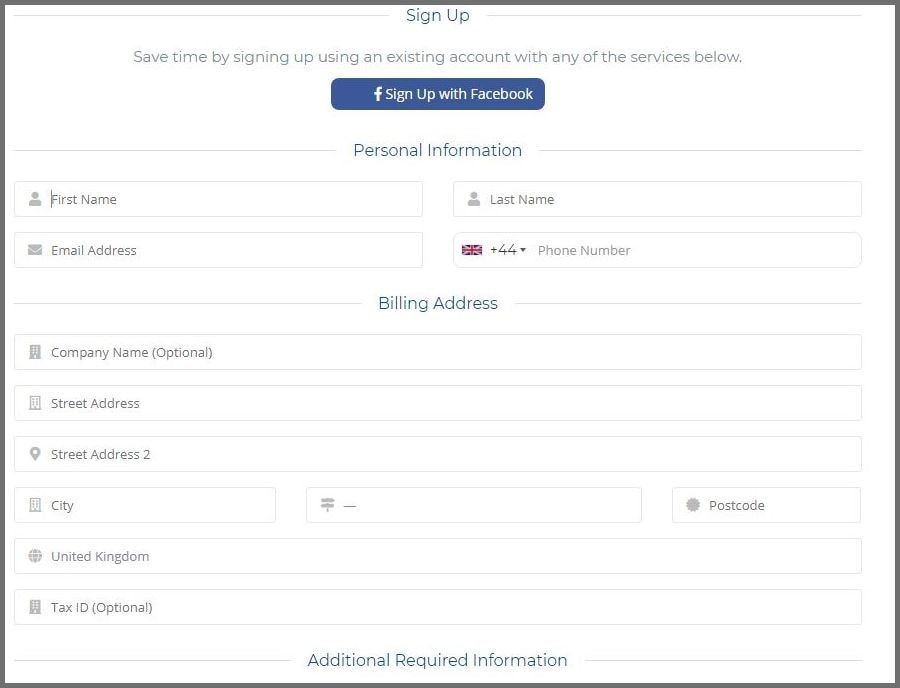 You need to log into Spider VPN's client area to download your VPN app. But there was one problem that slowed down my Spider VPN setup: the links to the client area didn't work. After I clicked "login", I was taken straight to an error page: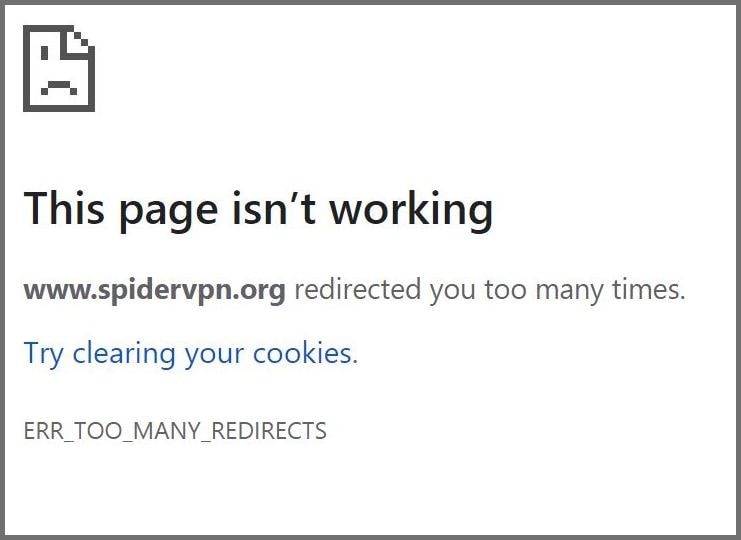 There was no other option: I had to contact support just to get my service set up. After 10 minutes in chat, I was told there might be some kind of system error and that I would have to wait for technical support to email me to resolve it.
I tried to reset my password myself, but was met with the same error page. So far: not easy.
Technical support answered my ticket eight hours later, and this time, I was able to log in. Whew!
Spider VPN offers premium subscriptions for 1 month, 3 months, 6 months, 1 year, or 2 years. There is an unlimited 10-day free trial for new members. The free trial does not require any payment information.
Spider VPN accepts PayPal, VISA, American Express, Mastercard, BitPay, Bitcoin and AltCoins.
Reliability & Support
3.9 / 5.0
Spider VPN offers a 24/7 support via live chat and email. Unfortunately, live chat isn't available 24/7, and I experienced an eight-hour wait to receive a response via email. There is also a knowledge base and blog.
I reached out to customer service via live chat when I couldn't access the account area. The rep was polite, but a little unprofessional.
They even asked for my account password over chat, which is a security concern as my account details should be able to remain private at all times.
The rep was able to confirm that my password was correct, which implies they can access and read everyone's account passwords.
The live chat rep wasn't able to resolve my issue, so they created a support ticket for me to speak to technical support. This isn't abnormal, but they assured me I'd receive an email from tech support quickly.
A tech support agent reached out to me eight hours later to let me know the issue was resolved.
Spider VPN has woven a web of problems for me.
The technical error I faced when trying to log in became a bit of a nightmare when customer support couldn't resolve it.
I was also worried by the fact that the agent asked me to type my account password out to them in the live chat because it's a huge security risk.
I'm impatient: waiting eight hours for a response from tech support was a frustrating process. I'm used to instant support from VPN companies. If you are too, you'll probably prefer a service like NordVPN or ExpressVPN.
To see the results of our customer service testing for NordVPN or ExpressVPN just click on one of the links, and learn why they're among the most trusted premium services.
Money Back Guarantee (Days) :
30
Mobile app :
Number of devices per license :
5
Kevin
Works straight out of the box and the speeds were pretty good using there vpn
Fantastic out of the box plug and play couldn't be simpler ideal for not showing your actual location and staying safe from preying eyes who like to see what you are doing in the internet, stay safe and use a VPN all the time : this has been ideal for me a non techy.
---
See Plans
Reply to this review
Did you know? We approve all user reviews. Companies can't pay to include or exclude any.
Compare Spider VPN with the top alternative VPNs