VPN.Asia

Review by our expert

Alex (Shurf) Frenkel
(Ex-Hacker, left the dark side and teaches young padawans to use the force)
VPN.Asia provides complete privacy for their users and ensures that all the data is "invisible" thanks to their 256-bit encryption. They provide a highly secure service, and they do not keep any logs, which can provide truly anonymous downloading and peer to peer sharing. You wil...
updated: Jan 17, 2018
False advertisement, server cut offs
Works well when it works but the server cuts out often and the "20 min response/live chat" is false its like they're barely there. Live chat only worked once for me so far, every other time it'd time out and email them but you don't even get a response until days later.
---
See Plans
Reply to this review
Did you know? We approve all user reviews. Companies can't pay to include or exclude any.
Don't understand the negative reviews. Set this up on an imac and hit no problems. Doesn't seem to slow down the browsing experience noticeably. I'm a happy camper. You can get some good deals on this provider if you shop around.
---
See Plans
Reply to this review
Worst VPN ever, doesn't work on Android
Attention! This is the worst VPN service - it just doesn't work - at least on Android 6 and above. This is a statement from their support guy Perry from Dec'16. They try to fix it since I contacted them at that time, it still doesn't work (July 2017). It seems they just don't know how to do it. I wasted all my money, don't do the same. I asked the seller for money back.
---
See Plans
Reply to this review
Compare VPN.Asia with the top alternative VPNs
| Features | Description |
| --- | --- |
| Number of Server Locations (countries) | 30 |
| Number of servers | 40 |
| Number of IP Addresses | 24000 |
| Does VPN keep logs | No |
| Includes Kill Switch | No |
| Devices per license | 5 |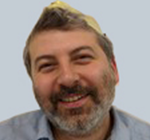 Alex (Shurf) Frenkel
(Ex-Hacker, left the dark side and teaches young padawans to use the force)
VPNAsia is quite impressive with good speeds, though they are a fairly minimalist VPN
VPNAsia is a somewhat minimal VPN provider, with no fancy features like a kill switch. They do, however have fairly impressive numbers, with 186 servers in 17 countries. They also have a no logging policy, which we are obviously fond of, as well as many protocols to choose from. They also claim to have the fastest Tier-1 network, which, when tested, stood up to their claims for the most part as we found them to have very good speeds.

Detailed expert review of

VPN.Asia