A no-logs VPN with military-grade security, VPNCity has 3,167 servers across 42 cities, in 33 countries. You can protect up to twelve devices with one account. VPNCity is available in English, Chinese, Spanish, Polish, and Portuguese.
Can it keep up with premium providers? Not yet, read on to find out why.
Does VPNCity Work with Netflix?
I was able to unblock Netflix, Hulu, HBO GO, and BBC iPlayer. Recently VPNCity upgraded its streaming servers, so the service is able to provide decent streaming speeds in most areas.
VPNCity Speeds
Connection speed is one of the most important things to consider when you're choosing a VPN. Nobody wants a sluggish connection, so it's vital that you choose a super-fast service.
It's normal to experience some slow-down when you connect to a VPN. This is because your data needs to travel farther to reach the VPN server. It also takes extra time to encrypt and decrypt your data. However, the difference should be barely noticeable with a premium VPN.
When you're browsing local sites, you'll get the best connection speed by connecting to a server close to your physical location.
If you want to bypass a geoblock or censorship, you'll need to connect to a server based in a country where that content is already available. For example, if you're trying to stream Netflix US from Australia, you'll need to connect to a server in the US.
I decided to test VPNCity's connection speeds on my local server and a server based in the US.
My base speed before connecting to VPNCity was 7.45 Mbps download, 0.79 Mbps upload, with a ping of 27 ms. This doesn't sound like much, but it's actually faster than 51% of Australia.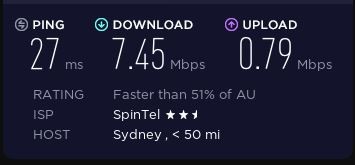 When I connected to VPNCity's Australian server, my download speed decreased only slightly to 6.64 Mbps. My upload speed increased to 0.88 Mbps, and my ping stayed almost the same at 30 ms.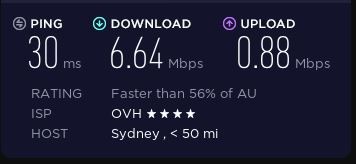 I experienced a dramatic speed loss when I connected to the US server. Although my upload speed only decreased slightly to 0.76 Mbps, my download speed dropped to 1.57 Mbps. This was just barely fast enough to load Netflix in standard definition.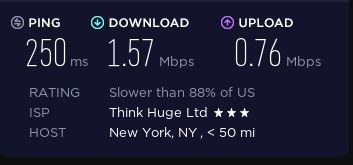 Is VPNCity Good for Torrenting?
Yes. VPNCity allows unlimited P2P connections on all its servers, and has adequate security features to protect you while you torrent.
Security - Is VPNCity Safe?
VPNCity offers all the basic security features needed to keep you safe and anonymous online.
Thankfully, VPNCity has upgraded it's password changing policy to require your old password before a change can be made.  A vast improvement over the old policy, which only required your email address to change the password.
Does VPNCity Keep Logs?
VPNCity doesn't log any of your data.
It is headquartered in Hong Kong, which is not a member of the 5/9/14-Eyes alliance.
Does VPNCity Have an Adblocker?
Yes. The app features a built-in ad blocker.
Does VPNCity Work in China?
VPNCity works in China. It features ShadowSocks for additional security.
Price and Value for Money
VPNCity is marginally cheaper than many premium VPNs, but its lack of features and support make it poor value for money.
Does VPNCity Have a Free Version?
Yes, it offers a 7-day free trial. Plus, once you have subscribed, you can participate in its referral program to earn up to three years free service.
VPNCity's Refund Policy
VPNCity offers a 30-day money-back guarantee for all new subscriptions.
Is VPNCity Compatible with my Device?
With VPNCity, you can protect up to eight devices at once.
There are easy-to-use apps for:
Windows
MacOS
Android
iOS
Chrome
Firefox
Encryption
VPNCity uses 256-bit encryption.
Security Protocols
VPNCity uses four main security protocols: SoftEther, OpenVPN, IKEv2-IPSEC, or L2TP-IPSEC.
SoftEther supports all major operating systems. It delivers high-speed access and strong security with low memory and CPU usage.
OpenVPN is one of the most common and most secure encryption protocols. It creates site-to-site or remote connections with several layers of security.
IKEv2-IPSEC is a combination of protocols that allows you to reconnect quickly if your VPN connection drops. It ensures that each IP packet is both authenticated and encrypted.
L2TP-IPSEC is another combination of protocols that offers a super secure and reliable connection. This is best for those who require higher security measures for professional internet use.
VPNCity Customer Service
The customer support agent I spoke to was very abrupt and unprofessional. They didn't introduce themselves, or even say hello before instructing me to reinstall the app.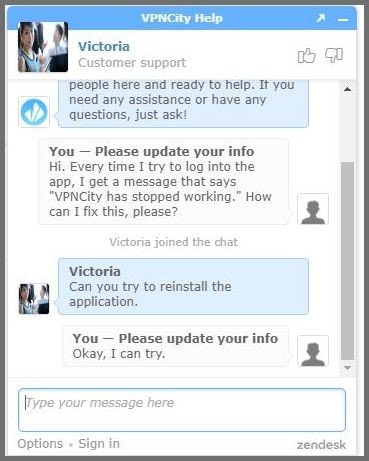 Each time I commented, it took about three minutes to receive a response. This doesn't sound like much, but the waiting time really made the conversation drag on longer than it needed to.
In the end, customer support wasn't able to help me.
I was asked to send a screenshot of the issue in a separate email to them which they would forward to the tech support team. At this point, I felt like I was just repeating myself and wasting my time.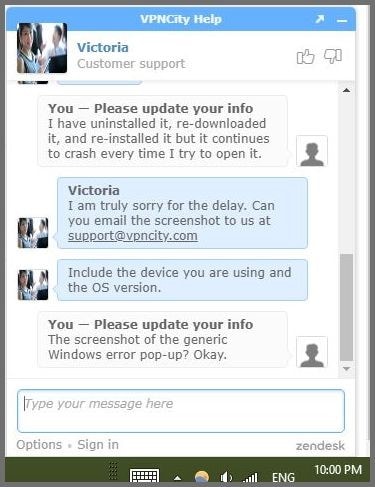 They responded to my email within an hour, but I wasn't happy with the reply.

The customer support representative asked me to supply temporary password access to my VPS. They explained how to change my VPS password, but neglected to tell me what it was or why they needed it.
After some quick research, I discovered they were trying to gain remote access to my desktop.
I replied asking for further clarification, which added an extra hour onto my wait time.
The second customer support representative told me that their colleague had made a mistake and then asked me to restate the information I gave in my initial email. I was getting dizzy from running around in circles with them.

User Experience
Although I had been conversing with support via live chat an email for almost a whole day, I still couldn't log into the app on Windows. So, I had to complete my test using VPNCity's Android app on my phone.
The Android app has a similar layout to the Windows app. It's easy to navigate but, unsurprisingly, hugely flawed.
Once you're in, establishing a connection is as simple as choosing a server and sliding the button to connect.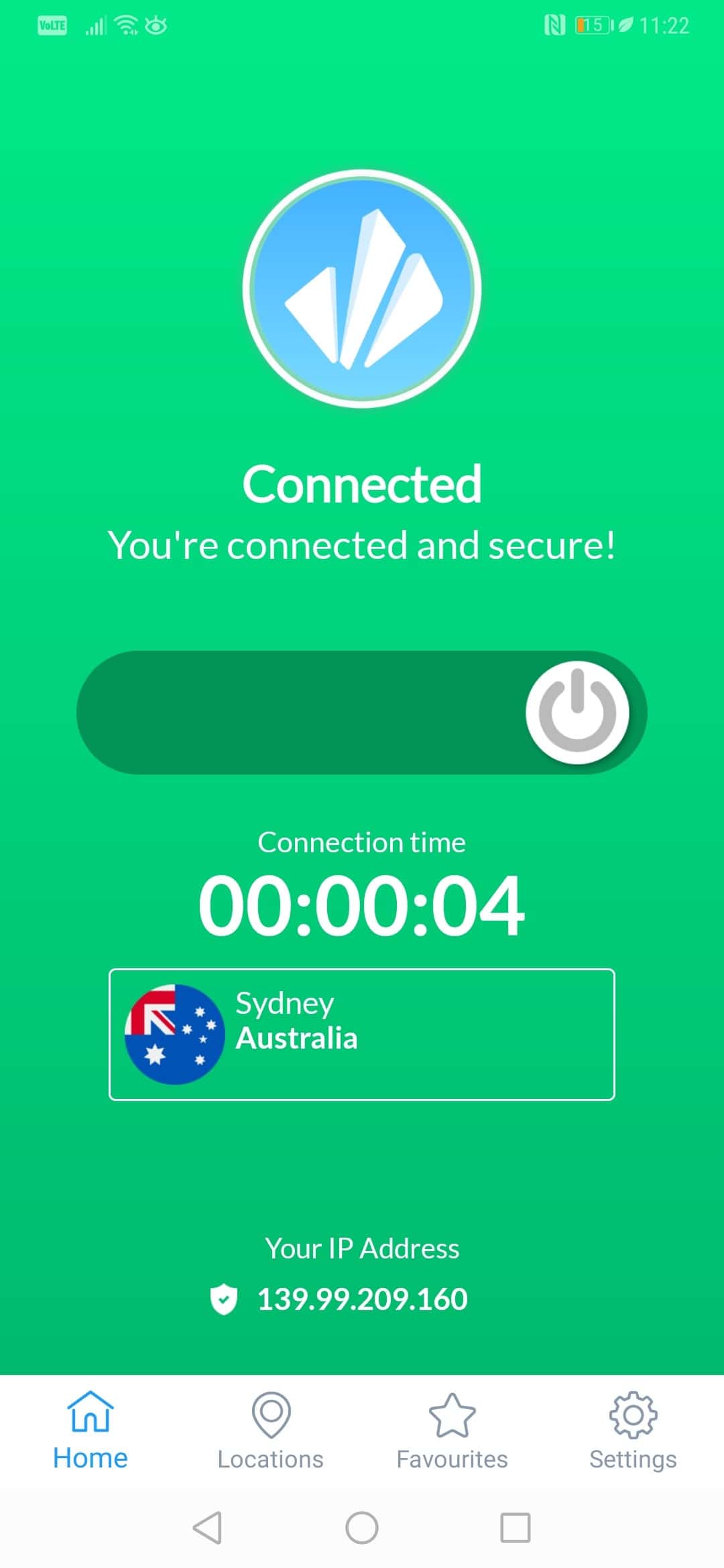 Unless you're looking for one of its two streaming-optimized servers, you'll have to scroll through the whole server list to find what you're after. There's no search function. Clicking the star next to the server's name will save it to your favorites list for quick selection next time.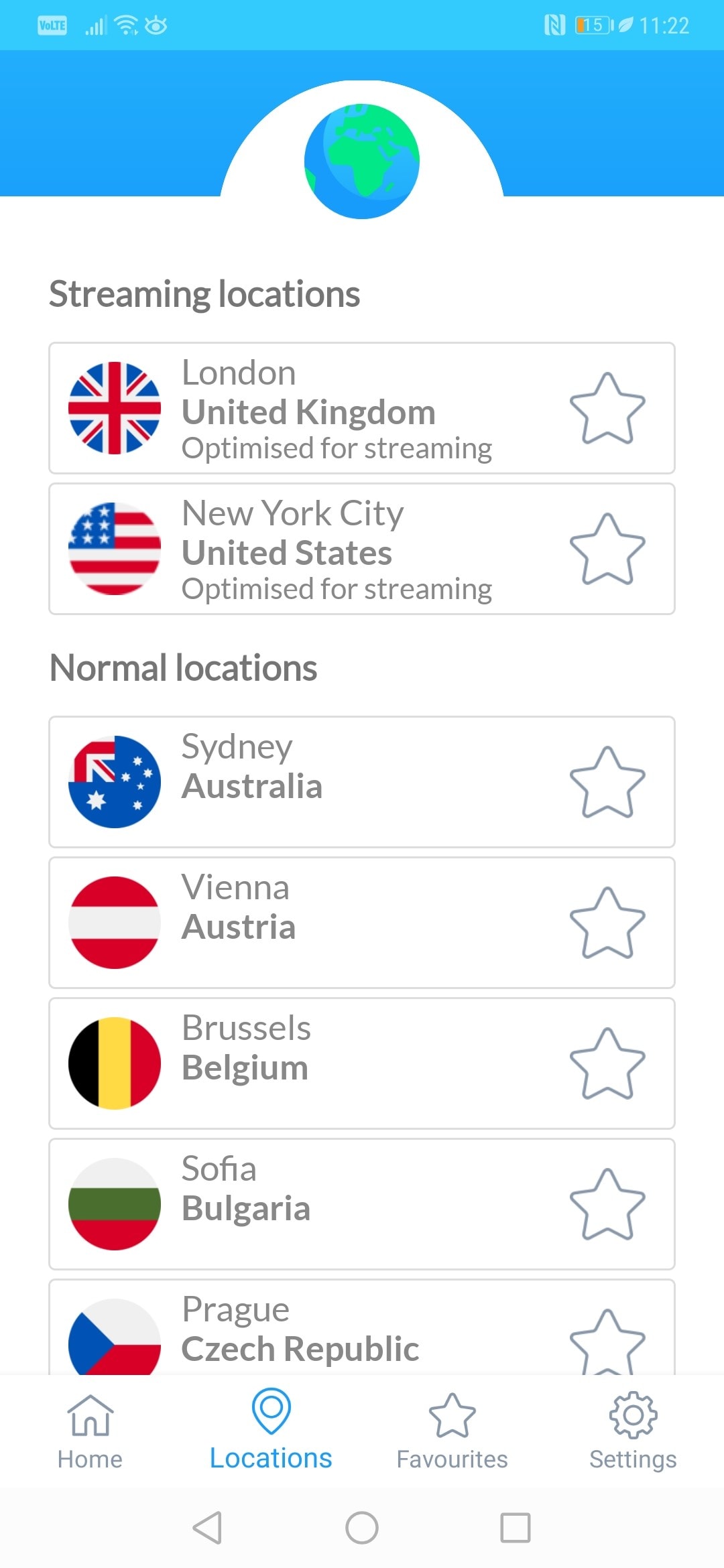 There is a settings page but, to no surprise, it doesn't work. You can only log out or select your OpenVPN port because the advanced features don't load.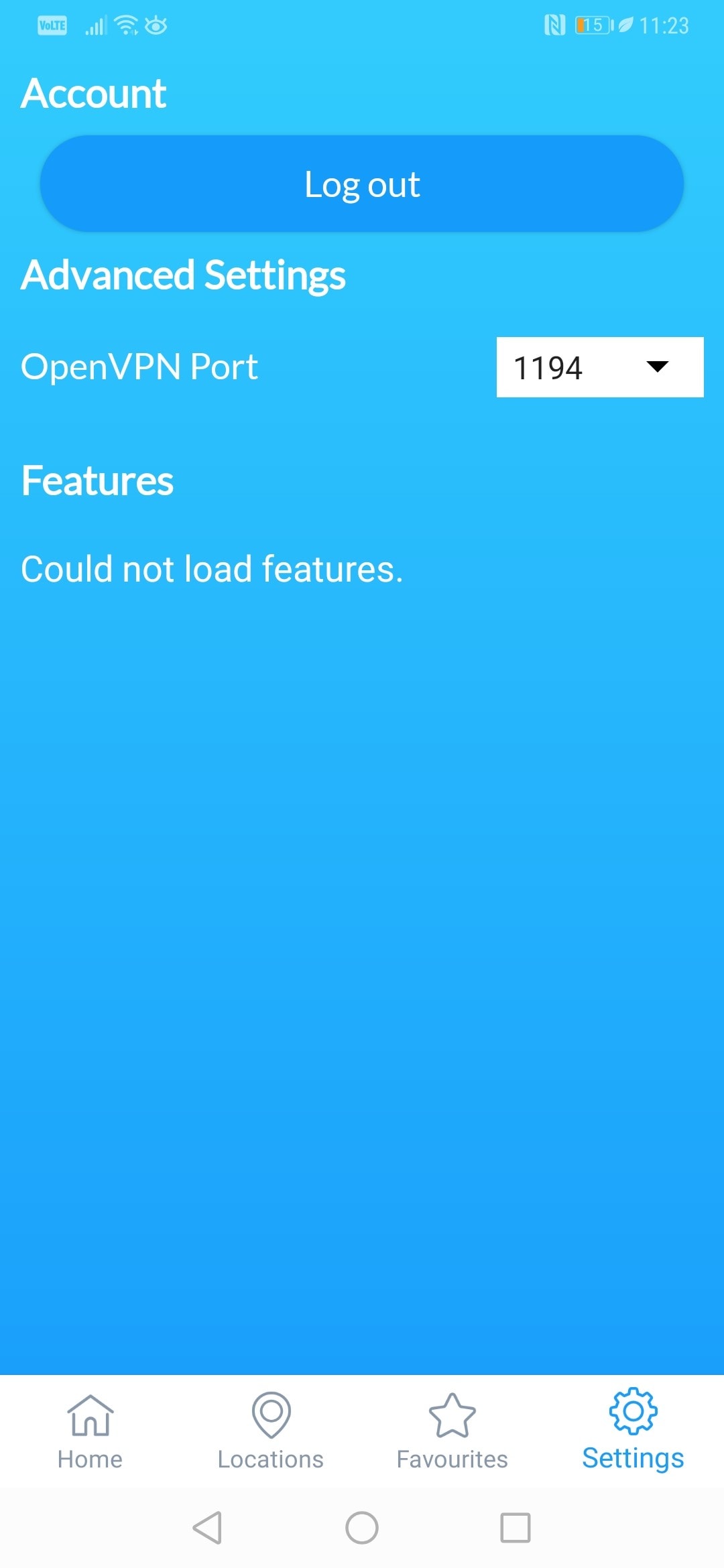 VPNCity Features — Updated in January 2022
5.5
💸

Price
$2.99/month

📆

Money Back Guarantee
30

📝

Does VPN keep logs?
No

🖥

Number of servers
3160

💻

Number of devices per license
12

🛡

Kill switch
Yes

🗺

Based in country
Hong Kong