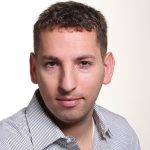 Ariel Hochstadt
Ex-Google, International tech speaker
There is a huge difference between CyberGhost and VPN Gate — in fact, the only thing they have in common is their main purpose of providing encrypted connections.
CyberGhost is a paid VPN service, which owns and maintains its servers and is run by veteran professionals. VPN Gate is the polar opposite: it's free, relies on volunteers to keep running, and servers are provided by the community.
CyberGhost has a clear advantage in the privacy, speed and ease of use departments. The strict no-logs policy and excellent, innovative apps make this VPN one of the best on the market.
VPN Gate simply cannot offer the same levels of security — you'll have to trust whoever is currently volunteering to help with the service. What's more, each server has its own logging "policy", but rest assured your sensitive data can easily land in a honeypot, or worse. VPN Gate is also terribly slow across the board, making it very unsuitable for high-bandwidth activities.