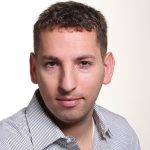 Ariel Hochstadt
Ex-Google, International tech speaker
ExpressVPN has a reputation for being the most reliable VPN in the market and it certainly lives up to expectations when put to test. GooseVPN has also built their reputation for being a reliable VPN and has climbed up the ranks in recent times. Both ExpressVPN and GooseVPN offer apps for every major platform with premium functionality and an intuitive user interface.
However, both VPNs differ in terms of their overall offerings. ExpressVPN, for instance, has over 1,500 servers in 94 countries compared to GooseVPN's 94 servers in 30 countries. Although GooseVPN offers a very helpful customer support system, ExpressVPN takes it a notch higher by offering a world class 24/7 customer support.
One major drawback of using GooseVPN is that it lacks a kill switch functionality which is available on all platforms with ExpressVPN. Scroll further down to see which VPN truly stands out as the best.