vpnMentor is proudly unbiased; the information here is unaffected by the commissions we get when a purchase is made using some of our links. We take pride in the fact that, although Cyberghost, Zenmate and Private Internet Access are owned by our parent company, we nevertheless, examine all our products according to the same strict evaluation standards
Hotspot Shield
vs


IPVanish VPN

vs


NordVPN


2021
After comparing these VPNs, we have a winner!
Which VPN is better?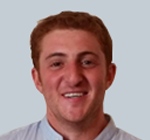 Daniel Krohn
Cybersecurity Researcher
Picking out a great VPN from this group isn't hard because all three of them are fantastic services. All three of these services are some of the best currently available. Both NordVPN and Hotspot Shield are well known for having great data protection which is why you're probably getting a VPN for anyways. IPVanish is no slouch with thousands of IP addresses available to make streaming Netflix and Hulu even easier. This will be a bonus to people that aren't just interested in data protection, but getting access to content from around the world. Both Hotspot Shield and IPVanish have partial logs, which may be a turn off for some people that want to make sure that the data is really and truly protected. But every one of these VPN provides protection with IPVanish even having apps to help protect your router. With these three services, it is extremely difficult to pick because all of them have great points.
Reviews



The Bottom Line
Winner

Visit website »
www.nordvpn.com
See Plans & Pricing
When it comes to finding a great VPN, there are none that can really beat NordVPN. The service is amazing with servers everywhere. Even when it isn't at its fastest, there isn't a huge amount of delay. If you find yourself with a slow connection, then you can message their customer support and they'll be able to help. Compared to Hotspot Shield, which does an excellent job of protecting data as well, their customer service makes NordVPN even better. While NordVPN may be more difficult to use, the protection and support make this service the best you can possibly get.
Interestingly, if you compare NordVPN with IAPS Security, which is our top ranked vpn, you'll see that NordVPN can learn a lot from IAPS Security. Compare NordVPN with IAPS Security