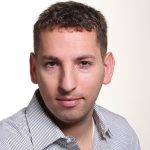 Ariel Hochstadt
Ex-Google, International tech speaker
NordVPN and Psiphon are two VPNs that focus on providing users with numerous servers worldwide. While NordVPN has over 3000 servers across 60 countries, Psiphon has over 1000 in only 9 countries.
When it comes to providing support and responding to user queries, these VPNs are miles apart. While NordVPN provides a 24/7 support channel, Psiphon can be contacted via email and from within their apps, although responses are typically delayed. NordVPN also provides dedicated apps for all major platforms including Windows, Mac, iOS, Android and Routers. Psiphon has no app for MacOS or Routers.
In terms of privacy, NordVPN maintains a strict no logs policy and has a reputation for not recording any user activities whatsoever. Psiphon on the other hand records some activities for analytics purposes and although they claim to not log any personally identifiable data, this should raise red flags for potential users. Continue reading to find out what makes each VPN truly stand out.