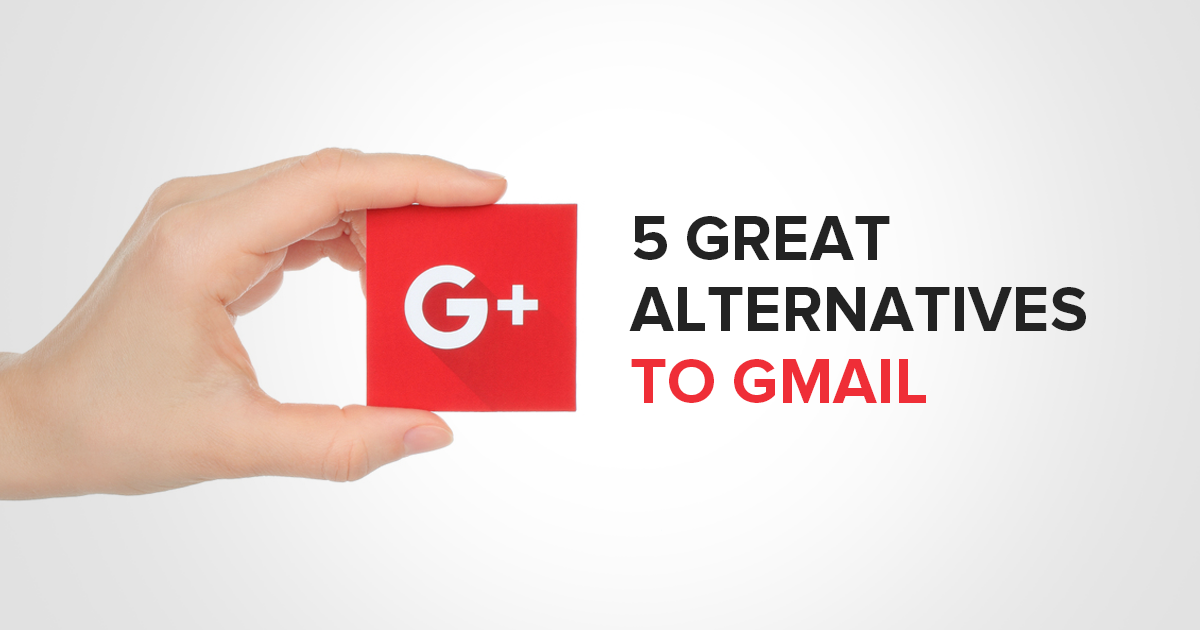 5 Great Alternatives to Gmail - Keep Your Emails Private in 2023
Gmail is the most popular email service available today, but it's far from the best. When you use Gmail, Google mines your contacts to find out about your presence on various social networks.
Stealing your private information is just one of the many steps Google takes to invade your online privacy. Another way that Gmail does is this is by scanning your personal emails for certain keywords to show you targeted advertisements.
If you want your personal data to be protected and do not want to be spied on, you should look for better email options.
Here are some great alternatives to Gmail that will let you stay connected (without depending on Google):
Proton Mail
With anonymous mail and end-to-end encryption, Proton Mail is the best secure email service available in the market. Its security is so tight that even Proton cannot decrypt and read your emails, giving you complete protection. Proton has an open-source code, and their basic accounts are free. You can upgrade to any of the paid accounts – Plus, Professional, or Visionary – if you need better storage and a bigger address book. Proton mail also has a handy mobile app that lets you check your email on the go.
Zoho Mail
Zoho is an amazing email service that mixes a clean and ad-free interface with powerful features, making it useful for personal as well as professional purposes. Zoho provides secure and ad-free email hosting in both free and paid versions. There is 20MB email attachment limit and only single domain hosting. Paid plans come in three types – Standard, Pro, and Enterprise – with the Enterprise edition being the most feature-rich. Zoho supports IMAP and POP and can work on all mobile devices.
Tutanota
Tutanota is very similar to Proton Mail. It is encrypted end-to-end, which means your contacts, email subjects and bodies, attachments, and contacts are all kept in an encrypted format. Tutanota is open source and completely free of cost. If you want a business email, you can get a premium account at affordable rates. You can access the inbox using any browser on a computer or mobile device. It has an easy interface and is very simple to use.
Yandex Mail
With a great interface and feature-rich application, Yandex is another great alternative to Gmail. It offers unlimited storage along with POP and IMAP so you can install it on your mobile device. It's free and is accessible through a secure SSL/TLS connection. There are keyboard shortcuts for easier functioning and you can schedule messages to be sent later. You can attach up to 30MB with an email. It also comes with a document viewer that lets you open files in the mail.
Fast Mail
Fast Mail is a fast and easy way to stay connected – it offers syncing for contacts and calendar and can be installed easily on mobile devices. Fast Mail has 24/7 customer support services and offers three pricing plans. While the company doesn't offer a basic free service, it has a free trial for 30 days. It supports all standard protocols including SMTP, IMAP, and CardDAV.
If you're concerned about online privacy and security, and you use a VPN to protect your privacy, it makes sense to use a different email service than Gmail.
Try any of the services mentioned above to keep your email and activities secure.