Accessing YouTube TV from outside the Five Cities in Which is it Available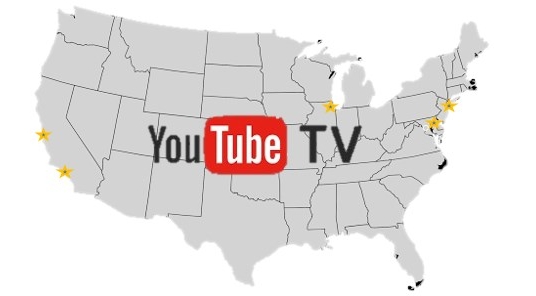 It is finally here; the long-awaited YouTube TV has been launched. There just one little snag: you currently need to live in one of 5 areas in the U.S. to sign up. So, it's perfect news if you are based in Chicago, Los Angeles, New York City, Philadelphia or the San Francisco Bay Area. However, if you're based in one of these areas, all is not lost.
Change your Point of Access with a VPN
If you are accessing YouTube through your ISP (Internet Service Provider) then YouTube knows where you are and can restrict what you can access accordingly. These leaves you with either not accessing the content, or needing to change your location. Moving to one of the 6 cities to access a new TV service seems a little extreme. However, using a VPN allows you to do just that, and all without actually moving. Not only does this give you unrestricted access to the new service, but it also means that your security is boosted while you are online. As well as changing your point of origin, the VPN encrypts any data you send or receive so that it cannot be hacked or intercepted.
Getting Started
The first is step is to choose a VPN that provides access to YouTube. Not all do allow you to bypass geo-restrictions on streaming sites; however, NordVPN, ExpressVPN and VyprVPN and are amongst those that do, and provide a good speed, which is important when streaming, unless you want constant buffering.
Once you've chosen your provider, sign up and set up the VPN client software on your device. In most cases this is relatively simple, but choosing one of the three providers above ensures that you also have access to great customer support.
Now all that is left to do is connect to a server situated in one of the 6 areas where YouTube TV is live and enjoy unrestricted, safe and secure viewing. That's it, it's that simple, so what are you waiting for? YouTube TV is available via a free trial. click the button below to try it out after you purchase a VPN!

See out top 5 VPNs for accessing YouTube below, and check out our full list of VPNs here.