5 Best Monthly VPNs -How To Get Premium VPNs For A Tiny Price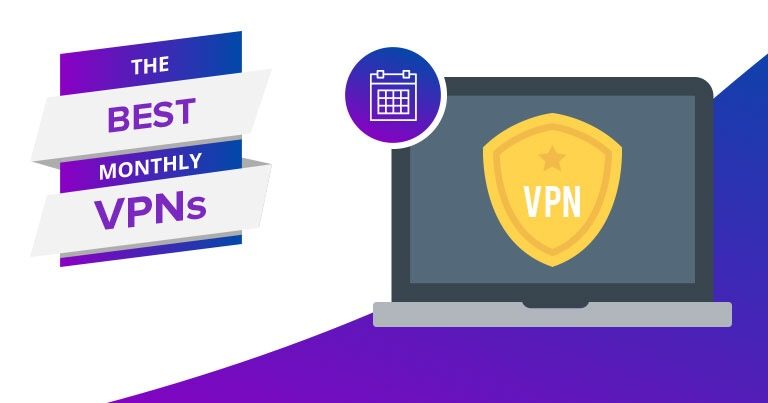 VPNs are one of the best tools to protect your privacy while you're online. If you're new to VPNs and cybersecurity, you may prefer to test some VPNs out before committing to a long term contract. This is where a monthly VPN subscription is a great idea.
A monthly VPN subscription can also be helpful if you want a VPN for a short period of time such as a trip abroad.
To help you, we created a quick list of the very best VPN services that offer monthly plans. However, while the speed, security, and privacy features of these VPNs are all at the highest standard, they share something else in common: their monthly plans are always considerably more expensive than annual subscriptions.
If you're still not sure about a long term subscription, test a couple out for a month and when you're happy, move over to an annual subscription. It will save you $100s in fees.
What We Look For in a VPN
Security
The VPNs we recommend offer you high-quality protection. That means you can feel secure even while using public wi-fi networks. A good VPN will shield your data from hacks, and hide your location. The services on our list use the highest levels of encryption so your data can't be stolen.
All good VPNs have strict no logs policies. This means your browsing activity is never recorded. No-logs is an important feature especially in places with high censorship. As long as the company keeps no logs, your activity can never be used against you.
Geoblocked Content and Censorship
Many streaming services only allow access to their content in specific countries. We choose VPNs that unblock this content by changing your IP address. The best services rotate their IP addresses regularly. This is because many streaming services will block known VPN IP addresses once they discover them.
We look for VPNs that will give you access to 1,000s of servers in countries all over the world. This is the best way to navigate strict government censorship in certain countries. Connecting to foreign servers will help you to access websites that may otherwise be blocked. The best VPN services will help you access restricted content by rotating their IP addresses. This keeps the government and networks from blocking your VPN.
Speed
Many ISPs slow down your internet connection depending on what you're browsing. A good VPN blocks your browsing activity from your ISP. This gives you a faster connection more consistently. Not all VPNs maintain adequate network speeds, however. Some actively slow them down. The VPNs we recommend help you avoid services that purposely slow you down.
Price
When looking for a monthly VPN, we chose options that have great features at the best monthly price point available. There may be cheaper VPN subscriptions available, but they don't hold up to our standards on security, access, and speed. Using a free or cheap VPN that doesn't put your security and privacy first can make your system even more vulnerable.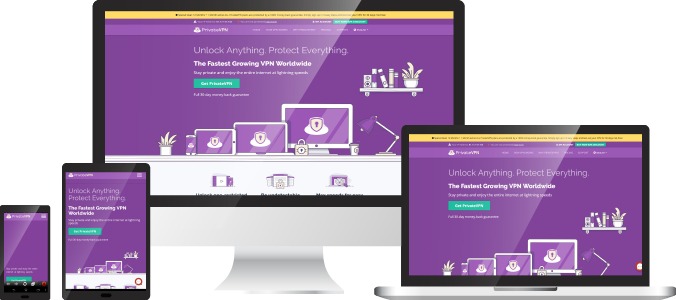 PrivateVPN is focused on providing a budget-friendly, beginner VPN service for people who may be using one for the first time. This makes PrivateVPN ideal for trying a VPN out on a monthly basis.
Their budget-friendly pricing doesn't mean they have sacrificed security, quality or speed. In fact, PrivateVPN has been steadily climbing in our rankings and is a favorite amongst our readers.
PrivateVPN provides exceptional customer support and set up assistance, along with industry standard security features: 256-bit encryption, a no-logs policy, an automatic kill switch, and much more.
The monthly plan also comes with a 30-day money-back guarantee, giving you plenty of time to try it out.
 PrivateVPN can unblock:
Netflix, Hulu, HBO, Hotstar, Amazon Prime Video, and BBC iPlayer.
Supports Torrenting:
Yes, all servers support P2P activity; list of P2P-optimized servers available through the app.
PrivateVPN works on these devices:
Windows, macOS, Android, and iOS.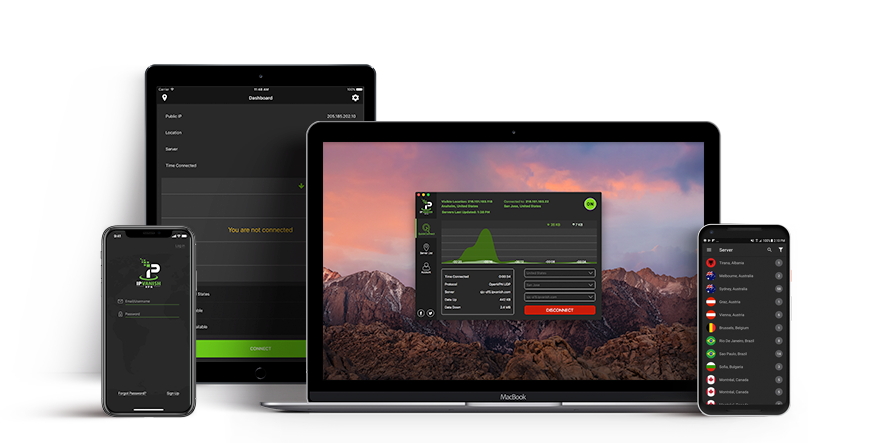 IPVanish provides a fast and reliable VPN service that is especially suited to torrenting. They offer unlimited P2P connections, so you can torrent safely and anonymously.
Aside from torrenting, IPVanish is an ideal choice for security: they offer military-grade 256-bit AES encryption and many other features.
The monthly package provides all the same features of longer plans, 24/7 live chat support and a 7-day money-back guarantee. Read reviews from real users of IPVanish to learn more.
 IPVanish can unblock:
Supports torrenting:
IPVanish works on these devices: 
Windows, macOS, iOS, Android, FireTV, Windows Phone, Linux, Chromebook, Routers.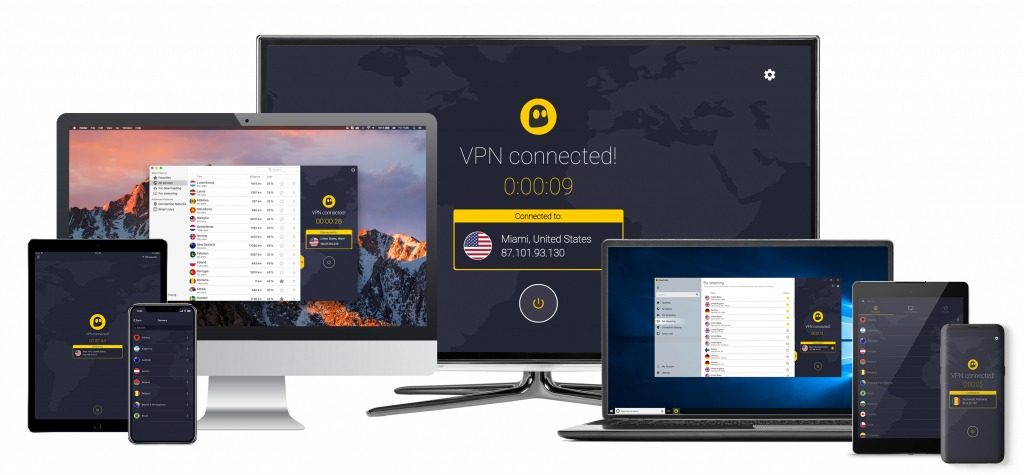 CyberGhost combines incredible speeds, military-grade encryption, and one of the easiest to use interfaces on the market. The exceptional user experience and customer support consistently receive rave reviews from our readers.
After signing up to CyberGhost, you can create a personal profile that pre-configures your VPN settings across as many as 7 devices. Once set up, you have access to over 3,700 servers spread across 50+ countries – perfect for super fast, private web browsing.
It's understandable why CyberGhost is so popular amongst users. You can try it for yourself, on a monthly subscription, and for added anonymity, CyberGhost allows you to pay for your subscription with Bitcoin.
 CyberGhost can unblock:
Dedicated streaming profile with servers optimized for: Netflix, BBC iPlayer, Sky Go, Hulu, Comedy Central, Eurosport, ESPN, and others.
Supports torrenting:
Yes; dedicated profile shows countries and number of users.
CyberGhost works on these devices:
Windows, macOS, Android, iOS, Amazon Fire Stick, Android TV, Linux, and Chrome.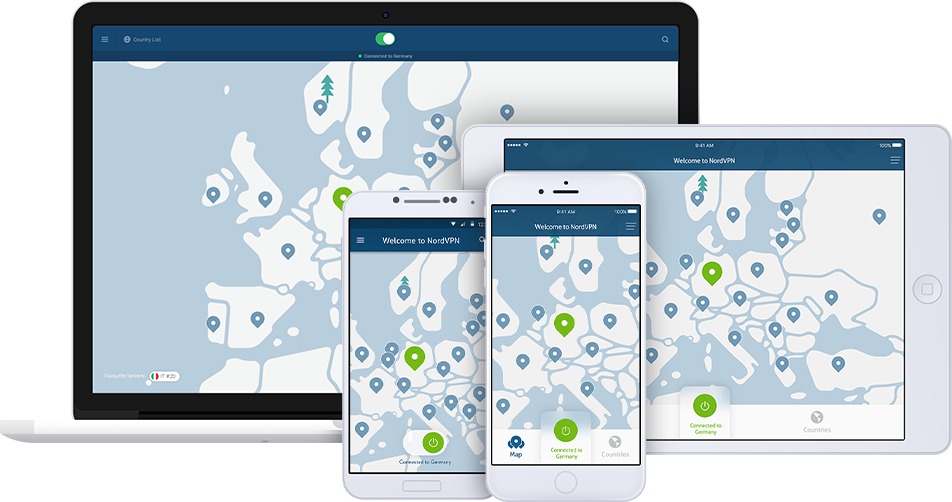 NordVPN is our most consistently highest rated VPN provider. They also claim to be "the best VPN service provider in 2019".
The Panama-based VPN boasts over 5,000 servers across the globe. This guarantees you lightning speeds, alongside the highest privacy standards possible. They also offer a range of specialized VPN categories based on your individual needs: torrenting, streaming or extra security.
NordVPN is so good, you can easily use it to break through the most restrictive firewalls in the world: China, Iran, the UAE, and Qatar. This makes their monthly plan an ideal choice if you need a VPN for a short trip to a country with strict censorship laws.
The monthly plan comes with a 30-day money-back guarantee and all the same features of their longer plans – ideal for testing NordVPN out.
 NordVPN can unblock:
Netflix, HBO, Hulu, Showtime, BBC iPlayer, Amazon Prime Video, and Sling TV.
Supports torrenting:
Yes, P2P specialty servers available.
NordVPN works on these devices:
Windows, macOS, Android, iOS, Android TV, Linux, Chrome, and Firefox. It's also compatible with routers.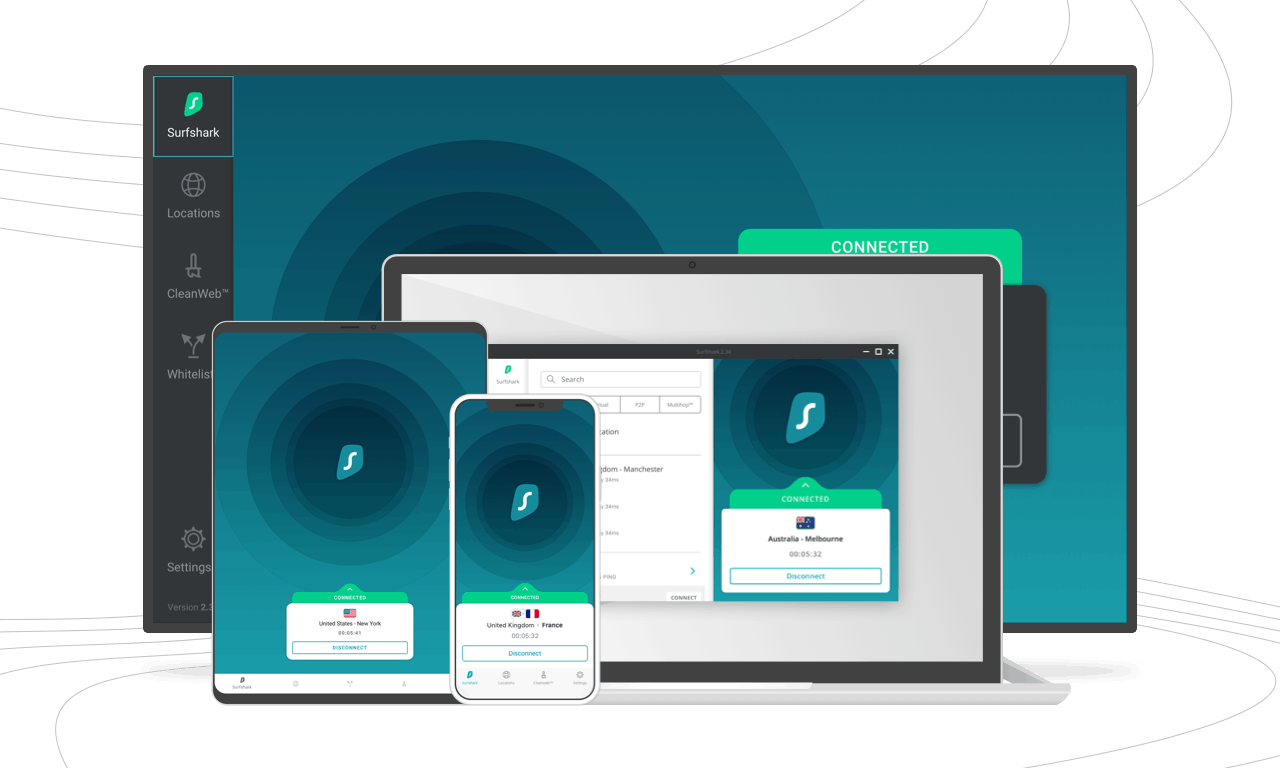 The new kid on the block that is making big waves in the world of VPN (pun intended). While Surfshark hasn't been on the market very long, they have one huge advantage over more established competitors: They consistently crack the geoblocks of the biggest streaming services in the world, such as Netflix, HBO NOW, and Hulu.
This may change as Surfshark grows in popularity and catches the attention of the streaming giants. So it's just as well that Surfshark can hold up amongst its competitors for providing super-fast browsing, top security and industry standard privacy across unlimited devices.
In a short time, Surfshark has become very popular among our readers and it's easy to see why. You can try it out on a monthly plan, with a 30-day money-back guarantee, and find out for yourself.
 Surfshark can unblock:
Netflix, Hulu, CBS, ESPN, Amazon Prime Video, and others.
Supports torrenting:
Yes, all servers support P2P activity.
Surfshark works on these devices:
Windows, macOS, Android, iOS, FireTV, Linux, Chrome, and Firefox.
Monthly Plans vs. Annual Plans
Why should you commit to a longer VPN subscription? There are a few reasons, but the most important one is price.
Paying for a VPN on a monthly basis will become incredibly expensive.  A 12 or 24-month plan for any of the VPNs above will save you up to 80% on your subscription. Those savings add up quickly. An annual plan can save you hundreds of dollars in just a couple of years.
With an annual subscription, you won't have to worry about remembering to renew your VPN each month. If your work relies on VPN security, for example, you could find yourself exposed if you forget to resubscribe.
While a monthly plan is a good way to test out a VPN to learn how they work, we recommend switching to an annual subscription ASAP. Check out our list of the absolute best deals on annual VPN plans to make your decision a little easier.
Further Reading
Ready to switch over to VPNs forever? Check out our guides to the very best VPNs on the market.
If you're using a VPN to access Netflix from anywhere in the world, we have the list for you!