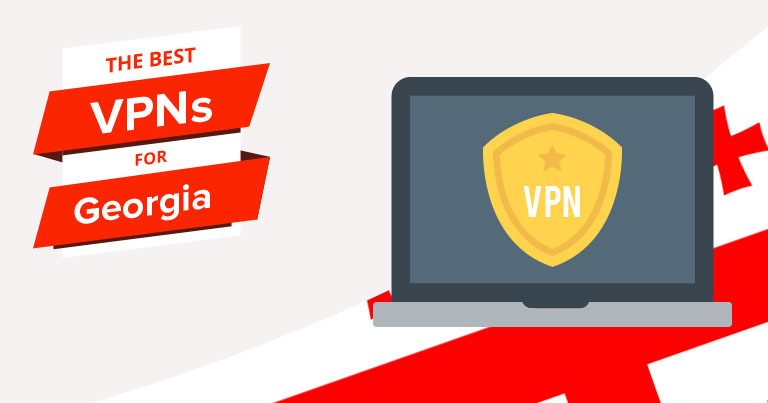 5 Best VPNs for Georgia – For Safety, Streaming & Speeds in 2021
Updated on 31st March 2021
Whether you're a tourist or local, if you use the internet in Georgia, you need a VPN to protect your personal information and maintain access to popular websites.
The Government of Georgia has a history of blocking services like YouTube and Vimeo. They enacted these blocks to prevent citizens from seeing videos that shed a bad light on party members.
A good VPN will ensure you can always view your favorite sites, even if the government has blocked them. It will also bypass geoblocks in other regions, unlocking access to exclusive international content like Netflix US.
Every time you access the internet, your personal information is vulnerable to hackers and trackers. VPNs encrypt your internet traffic so third parties can't read or use your information. This also means that your browsing activity is anonymous, so browsing deemed "illegal" by pro-censorship governments can't be traced back to you.
Below, we will show you how a VPN can improve your online experience. We will also guide you through choosing the best VPN to use in Georgia.
Short on Time? Here Are the Best VPNs for Georgia
Start Your Free Hotspot Shield Trial NOW!
What You Should Look for in a VPN for Georgia
Concerns about online freedom in Georgia have grown over the past few years.
The government has taken restrictive actions, including blocking international platforms for allowing content that insults its party members. On three occasions, it blocked YouTube and Vimeo for showing an explicit video of Georgian politicians.
It lifted the block once the platforms removed the video. However, this raised concerns for the future of Georgia's online freedom.
VPNs mask your IP location so you can bypass these blocks. You'll never need to worry about losing access to online services.
With the right VPN, you can also access geoblocked services like Netflix US and Hulu. If you're planning an overseas trip from Georgia, you can use your VPN to access local contentwhile you're away.
You can get into legal trouble for saying the wrong thing online in Georgia. The law criminalizes violent calls to actions that could cause discord between religious, racial, ethnic, social, and other groups.
This is a peacekeeping law, but human rights defenders are concerned that the government could use it to punish legitimate expressions of opinion. VPNs encrypt and anonymize your internet activity so your activity – and your opinions – can never be traced back to you.
VPNs make your personal information unreadable to hackers, trackers, and spies. This also stops websites, corporations, and governments fromtracking your browsing activity and using it for advertising and profit.
For the best security, look for a VPN with military-grade encryption, a strict no-logs policy, and an automatic kill switch. Kill switches stop data transmission in the rare event that your VPN connection fails. This will ensure you're never left unprotected.
Choose a VPN that offers fast connections, unlimited bandwidth, and a global network of servers. Georgian servers will grant you high-speed access to local sites and services.
The Best VPNs for Georgia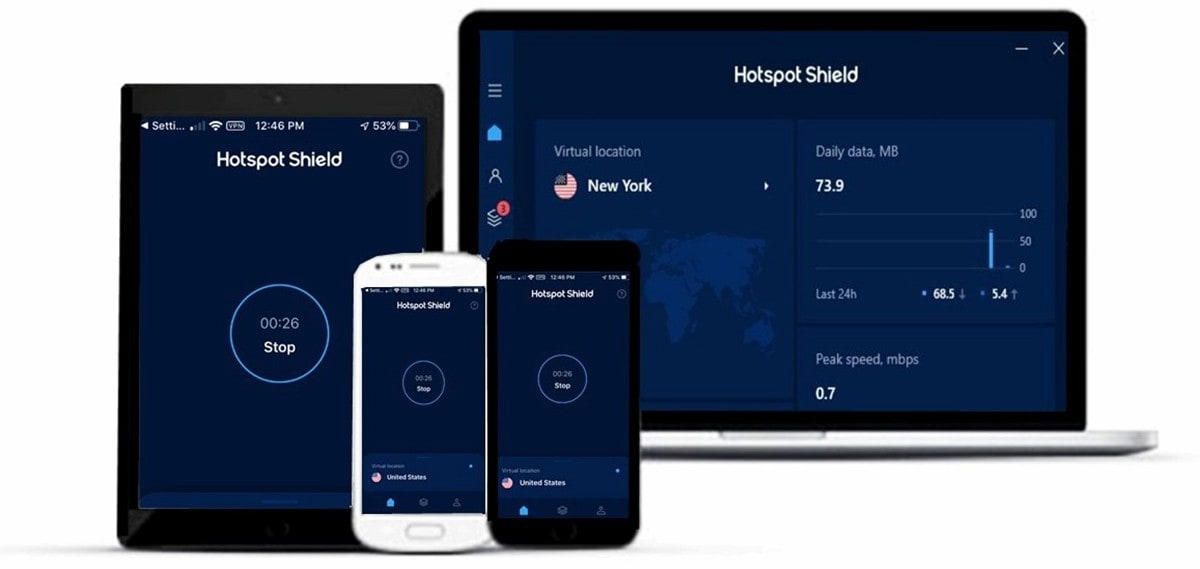 Hotspot Shield is a high-speed VPN with unlimited bandwidth. It operates servers all over the world, so you can access geoblocked content in any country.
It offers high-end security features, including 256-bit encryption, a strict no-logs policy, and an automatic kill switch. Its easy-to-use apps are perfect for beginners and VPN veterans alike.
Hotspot Shield offers a 7-day free trial and a 45-day money-back guarantee to get you started. You can learn more by reading the fantastic things VPN users are saying about this top VPN.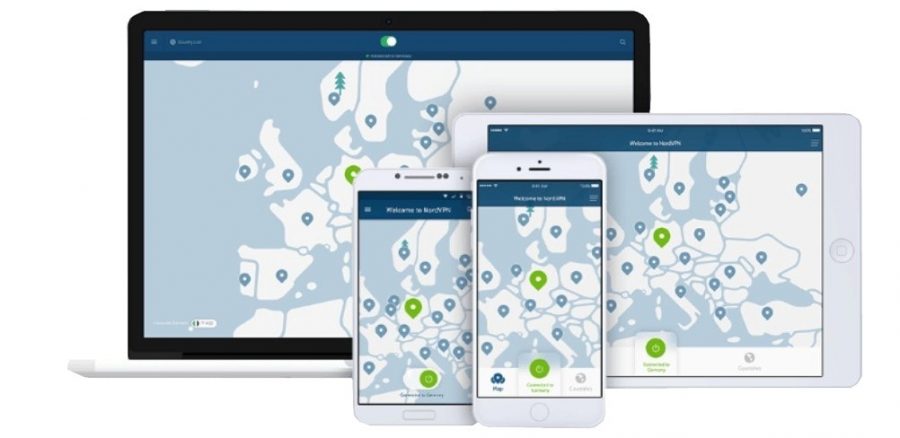 NordVPN makes your data twice as secure with its double-encryption feature. Its strict no-logs policy will ensure none of your browsing activity is ever recorded, and all of its apps feature a kill switch.
Its giant network of 5,460 servers is one of the largest premium VPN networks on the market. It even has 4 high-speed servers across Georgia. With NordVPN, you'll enjoy smooth, unrestricted internet access.
You can try out NordVPN risk-free with a 30-day money-back guarantee to find out why hundreds of users give it fantastic reviews.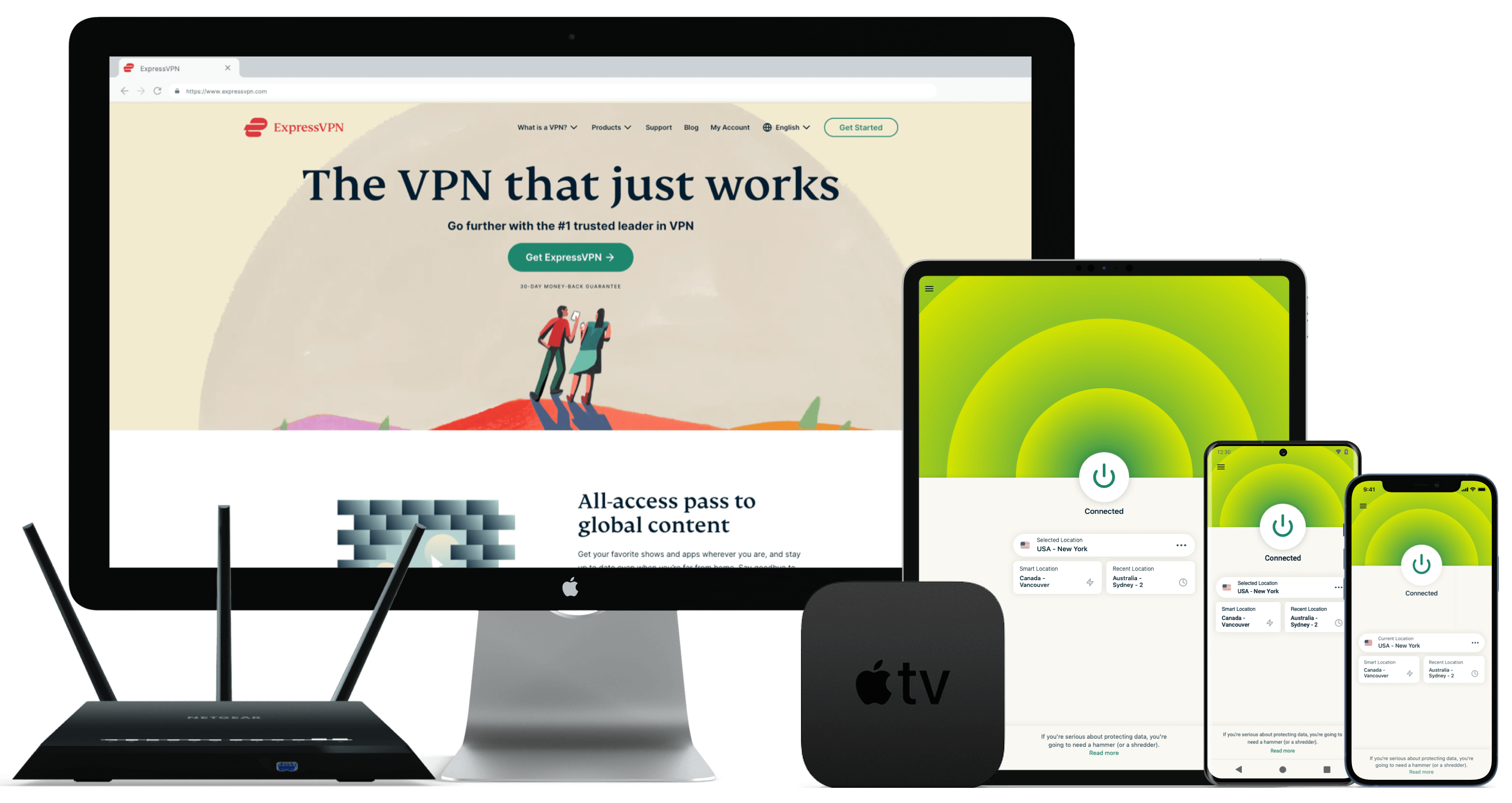 You'll love how easy it is to secure your internet connection with ExpressVPN, the fastest VPN on the market.
ExpressVPN operates 3,000 servers across 90 countries, so you can enjoy geoblocked content from any corner of the globe. Its state-of-the-art security features ensure that you're always safe online. It's no wonder ExpressVPN is so highly rated.
A 30-day money-back guarantee allows you to try ExpressVPN risk-free, too.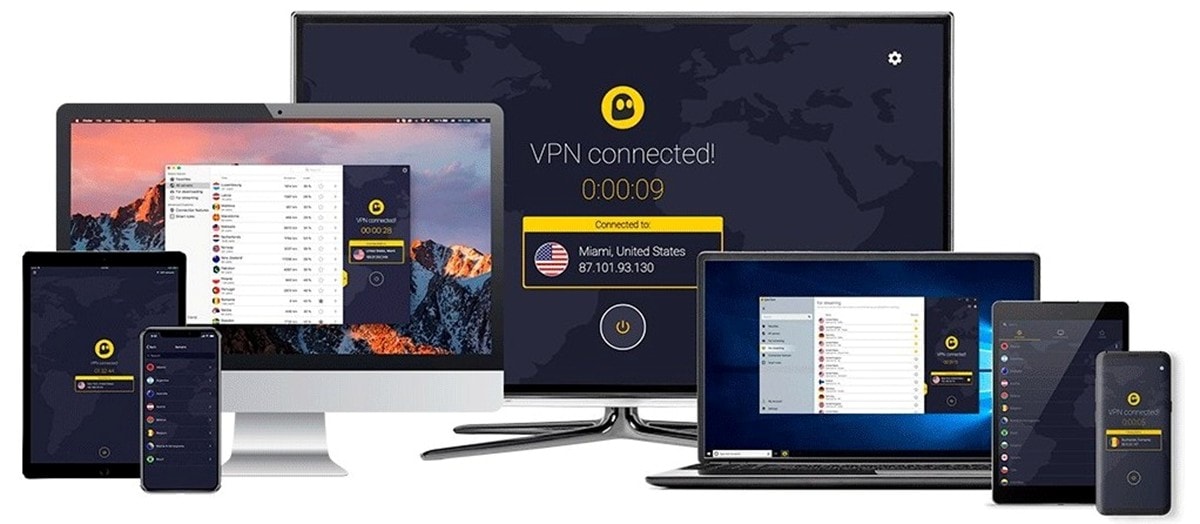 CyberGhost takes your internet security seriously. It even features specially designed profiles to optimize your connection for all types of online activity.
Fast speeds and unlimited data make it a popular choice among VPN users. Its top-of-the-line security features protect your data from hackers, trackers, and spies while you browse.
You can try CyberGhost risk-free with a generous 45-day money-back guarantee. It also offers free trials of up to 7 days for Android, iOS, and Windows users.


PureVPN operates high-speed servers in 140 countries, including 6 different server locations in Georgia. It's known for its ultra-fast speeds and ability to bypass geoblocks.
All plans include intuitive apps, unlimited bandwidth, and dedicated streaming servers.
PureVPN uses high-end security protocols to protect your data. These include 256-bit encryption, Web RTC leak protection, DNS leak protection, and an automatic kill switch. It also doesn't keep any logs of your online activity.
Its built-in ad blocker stops ads from taking up your screen space and using your bandwidth. You can try PureVPN risk-free with a 31-day money-back guarantee to see what all the fuss is about.
Summary
A good VPN will protect your internet connection and unlock geoblocked content across the globe. It will also grant you unrestricted access to websites that have been blocked by the government.
Not sure which VPN is right for you? We recommend Hotspot Shield, and you can try it for free!
Start Your Free Hotspot Shield Trial NOW!
Further Reading
Our budget-savvy experts have compiled a list of the best VPN deals and coupons to save you money on your service.
What's a VPN, and why do you need one? Read everything you need to know in our comprehensive VPN guide.
Find out why VPNs are the only weapon against internet censorship.
Privacy Alert!
Your data is exposed to the websites you visit!
The information above can be used to track you, target you for ads, and monitor what you do online.
VPNs can help you hide this information from websites so that you are protected at all times. We recommend ExpressVPN — the #1 VPN out of over 350 providers we've tested. It has military-grade encryption and privacy features that will ensure your digital security, plus — it's currently offering 36% off.