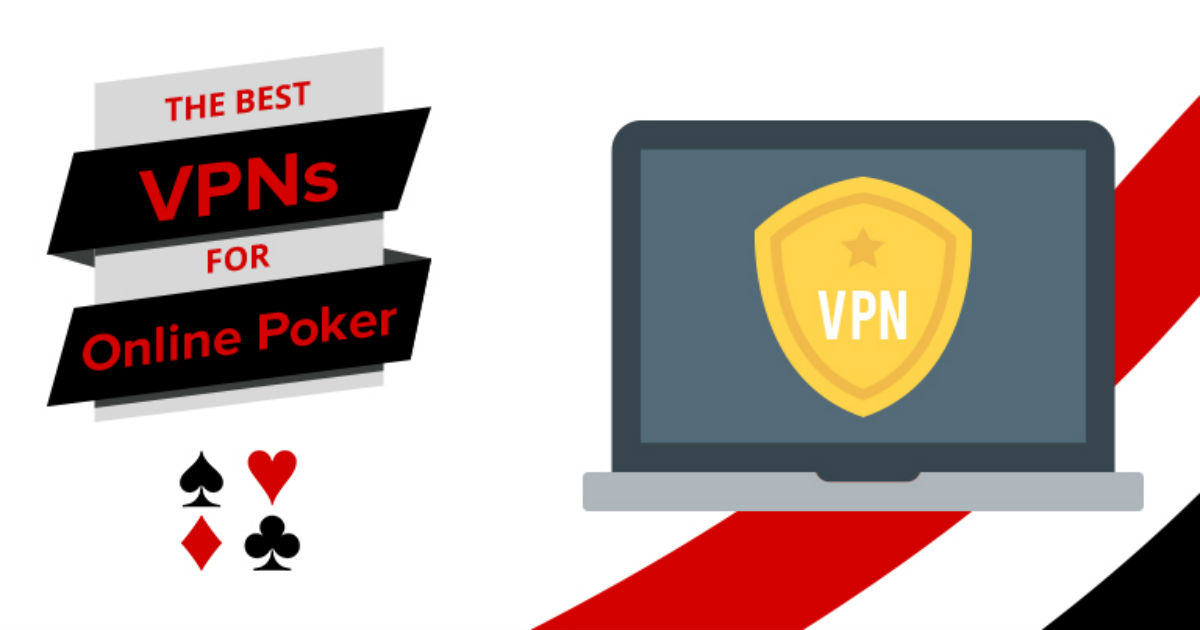 5 Best VPNs For Online Poker — These Really Work in 2023
Updated on 24th January 2023
Whenever I travel, I get locked out of my online poker accounts, which is frustrating. VPNs can help, but finding the best one isn't easy. Poker sites can ban you if your VPN connection is detected (even if you just want to protect your online privacy while betting), so you need one that's proven to be reliable to access them.
I tested 45+ VPNs to find the best choice for online poker sites. The ones I chose offer large, reliable server networks and strong security and privacy features to keep you safe and help to avoid blocks. Plus, some offer dedicated IP addresses, so you can play online poker without being flagged for suspicious activity.
My top recommendation is ExpressVPN. It was the most reliable during my tests — its server network spans 94 countries, so you can access the poker sites you want without getting flagged. You can give ExpressVPN a try risk-free. It has a 30-day money-back guarantee, so you can get a full refund if you don't like it.
Important! Online poker sites are blocked in some parts of the world and are illegal to use. To stay on the safe side, make sure to check any local laws or regulations surrounding access to poker sites. VPNs are a tool for online safety, and the team at vpnMentor believes you should be able to maintain your privacy while playing poker online. That said, we don't condone illegal online gambling or the use of VPNs to bypass laws.
Short on Time? Here Are the Best VPNs for Online Poker in February 2023
Best VPNs for Online Poker — Full Analysis (Updated in February 2023)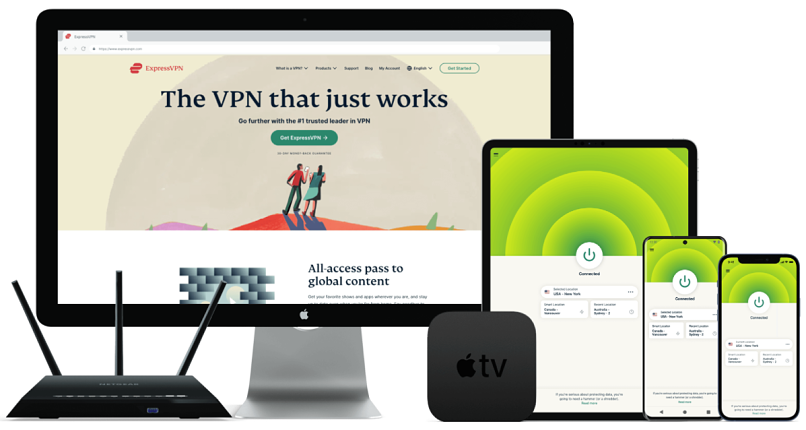 Editor's Choice
Editor's Choice

Tested February 2023
Try Risk-Free for 30 Days
Available on:
Chrome
Router
Smart TV
More
www.ExpressVPN.com
Superfast speeds to play online poker with no interruptions
3,000+ servers in 94 countries to access casinos all over the world
A proven no-logs policy with great security features keeps your data safe while on poker sites
5 simultaneous device connections
Works with: PokerStars, BetOnline, GGPoker, Betway Poker, IDNPoker, 888poker, and more
ExpressVPN has the fastest speeds of any VPN I tested, so you don't have to worry about lag ruining your game. Fast speeds are essential when playing poker online since you can get disconnected from the game if your connection is spotty. I got speeds of 61.81 Mbps with a ping of 98 ms on its long-distance New Jersey server. This is only a 5% drop from my base speed, which is really impressive (most VPNs will slow you down by 20-50% on servers this far away).
It also has a reliable and extensive server network spanning the globe — you can connect to casinos in 94 countries. I tested its servers in the UK, US, New Zealand, and Canada and reliably accessed sites like PokerStars, 888Poker, and GGPoker without issue.
Another reason ExpressVPN is so reliable is that its network is constantly updated with new IP addresses. This makes it difficult for poker sites to block you from the site since it's harder to detect the VPN IP. Each server has obfuscation built-in, too, which allows you to access poker sites on networks that restrict them (like on public WiFi, or at school or work). In a nutshell, you can access any poker site you want from anywhere.
You can do this with the assurance of added security and privacy as well. AES-256-bit encryption, IP and DNS leak protection, and perfect forward secrecy mean you don't have to worry about putting your money on the table — your online activities are practically unreadable. It also comes with a kill switch, so your real IP address won't be exposed if the VPN disconnected for some reason.
The one downside to ExpressVPN is that its prices are a little expensive compared to other VPNs, starting at $6.67/month. However, I managed to get a 49% discount when I signed up for its long-term plan. It's usually running some kind of promotion, so you can often save a bunch to make it more affordable.
For added assurance, all plans come with a money-back guarantee. If you're not totally happy with ExpressVPN, you can get all your money back within 30 days. It's an easy process — I recommend just using the 24/7 live chat feature if you do find you want your money back. it
Play Online Poker With ExpressVPN
Content blocker removes ads, trackers, and malware to keep you safe when playing
Add your own dedicated IP to significantly reduce the chances of being blocked by a poker site
Audited no-logs policy, leak protection, and top encryption for secure poker sessions
9,753+ servers in 91 countries for access to poker sites worldwide
Works with: PokerStars, GGPoker, IDNPoker, Betway Poker, 888poker, BetOnline, and more
CyberGhost's Content Blocker ensures you can maintain your A-Game without annoying pop-ups. When I tested it on ads-blocker.com, it was successful in removing all the ads on the page. Just go to the VPN settings in the app and toggle Content Blocker to the on position to enable it.
It also offers dedicated IP addresses for the US, Germany, France, UK, or Canada as an add-on to your subscription. This is a personal IP address totally unique to you, and it only costs a few extra dollars a month. To explain briefly, VPN IPs are blocked because it's easy for a site (like a poker site) to see when multiple people are sharing an IP address. With your own personal one, you technically should never face an IP block and always remain protected while betting on poker sites.
CyberGhost comes with all the standard security and privacy features you'd expect from a top VPN. You get military-grade encryption, leak protection, and an automatic kill switch. If you're particularly concerned about privacy, its No-Spy servers are unique in that they're owned and operated by CyberGhost staff in privacy-friendly Romania. This removes any risk of third-party intervention.
One downside to CyberGhost is that if you want a short-term plan, it's on the pricey side. On top of that, this short month-to-month plan only comes with a 14-day money-back guarantee. In comparison, you can sign up for a long-term subscription for only $2.19/month. It's pretty good value considering you can also connect up to 7 devices at once.
Even though you have to put more money down initially, this plan comes with a generous 45-day money-back guarantee, rather than the 14-day one, so you have plenty of time to try CyberGhost with no financial risk. You can use its 24/7 live chat to get a refund, so it's also a quick and easy process.
Play Online Poker With CyberGhost
29,650+ servers in 84 countries to access online poker sites wherever you are
customizable encryption, selection of secure protocols, and leak protection
Fast speeds on local servers for playing with no interruptions
10 simultaneous device connections
Works with: PokerStars, GGPoker, Betway Poker, IDNPoker, 888poker, BetOnline, and more
Private Internet Access' (PIA) global network allows you to optimize your connection for the best online poker experience. While it doesn't cover as many countries as ExpressVPN, with 29,650 servers available, you have the freedom to pinpoint the server and location you want, which you can't do with many VPNs. Choosing a server closest to your actual location (and one with the lowest latency in ms) will give you the best speeds for online poker games.
Plus, a ton of servers means a ton of IP addresses — that means if you ever do face an issue trying to connect to any poker site while using PIA, you have hundreds more IP addresses to choose from. This actually happened to me during testing when I tried to load PokerStars with one of PIA's US servers, but switching to one in Pennsylvania solved the issue. I never had any problems accessing other sites like GGPoker or partypoker.
Your money and data are secure with PIA, too. I particularly like its MACE feature (similar to CyberGhost's Content Blocker), which effectively blocks ads, trackers, and malware so you can focus on your game without distractions. PIA is also highly customizable and has a ton of useful (although slightly techy) advanced security and privacy features. If you want to optimize your connection for privacy or security, you have tons of options to play with.
You can get PIA for just $2.19/month for its long-term plan. This plan also includes 1 year of Boxcryptor, a third-party service that encrypts your data stored on the cloud. Its long-term plan has the same features as its shorter-term plans, so it's definitely better value to choose a longer term. PIA also offers a dedicated IP for a small monthly fee.
All plans come with a 30-day money-back guarantee, too. If you decide PIA isn't for you, you can get a full refund easily using its 24/7 customer support chat.
Obfuscated servers to play online poker even on restricted networks
5,384+ servers in 60 countries to access tons of online poker sites
Proprietary NordLynx security protocol is superfast for smooth gaming sessions
6 simultaneous device connections
Works with: PokerStars, GGPoker, Betway Poker, IDNPoker, 888poker, BetOnline, and more
NordVPN's obfuscated servers conceal your VPN use so you can play online poker even on restricted networks. Some networks block VPN use, so you can't access certain sites. For example, your work or school network might block PokerStars even though it's totally legal to use so you're not distracted from your work. But everyone needs a break, right?
To use the obfuscated servers, all you need to do is select them under "Speciality servers" in the app. I went to my local library to test them out — it blocks all gambling sites on its WiFi. Using the Canada and UK obfuscation servers, I accessed PokerStars and 888Poker without issues.
It also has strong security features to keep you safe while playing online poker. One unique feature is Double VPN, which allows you to couple up encryption for ultimate security. I was also impressed by its Threat Protection feature. Like CyberGhost and PIA's ad-blocking tech, it worked great for blocking pop-ups. But, it worked even better at blocking other kinds of ads, particularly in-video ones like on YouTube.
NordVPN's network isn't as vast as other VPNs in this list, though, with servers in 60 countries worldwide (as opposed to ExpressVPN's global reach of 94 countries). That being said, its servers were all reliable. I'd just recommend checking that it offers servers in the location you need.
You can get NordVPN for as little as $3.49/month with its longest-term plan (all plans come with a 30-day money-back guarantee). It also offers 3 tiers of plans that have different features. I opted for its long-term Complete plan, which worked out to be the best value (I saved 57%), and it included extra features like 1 TB encrypted cloud storage.
Play Online Poker With NordVPN
Unlimited device connections for playing poker on any device
Static IPs allow you to connect with the same IP address whenever you connect to your poker site
Fast speeds for playing with no interruptions
3,200+ servers in 100 countries
Works with: PokerStars, GGPoker, Betway Poker, IDNPoker, 888poker, BetOnline, and more
Surfshark offers unlimited connections on all its plans, which makes it really good value for money. With other VPNs, you can only connect to them on a limited number of devices at the same time, needing to disconnect one device in order to use it on another. With unlimited connections, you can use SurfShark on your mobile, computer, and tablet, and share it with your household with just one subscription.
I was skeptical that having so many devices connected would actually just cause lag and slowdowns, so I tested this feature out. I connected multiple devices to the same server: I streamed Netflix on my laptop, a 4K Disney movie on my desktop, and got my roommates to browse the web on their phones while I played on PokerStars with my Android. Honestly, I was surprised that no one faced any buffering issues.
Surfshark offers a lot for its lowest price of $2.30/month. It has all the standard security features, plus obfuscation, double encryption (MultiHop), and an impressive network (it has servers spanning 100 countries).
The biggest issue for me is the fact it's headquartered in a country that's part of a data-sharing alliance (the Netherlands) coupled with the fact that it's never had its no-logs policy audited by security professionals like all the other VPNs listed above. This makes it a VPN I don't trust as easily as others. That said, it has had its server infrastructure audited, and it was proven not to store any data.
You can try Surfshark totally risk-free because it comes with a 30-day money-back guarantee. You get access to all the features, and if you're not completely happy with them, you qualify for a full refund within the guarantee period.
Play Online Poker With Surfshark
Quick Comparison Table: Online Poker VPN Features
When I was looking for the best VPN for online poker, I considered the most important features to ensure you have the best and safest experience. For example, I looked at the VPNs' server network since a larger network will allow you to access poker sites from more places around the world. Another important feature is fast speeds. If your VPN is too slow, you could end up being disconnected from your game and losing your winnings.
I also checked whether each VPN could bypass network restrictions (obfuscation tech) so you can access poker sites on restricted or public WiFi networks. Some VPNs also offer the option to purchase a dedicated IP address to reduce the likelihood of your VPN IP being blocked by the site. I also looked at features like its price and number of simultaneous connections to showcase the full value of each VPN.
Tips on Choosing the Best VPN for Online Poker
VPNs offer a lot of features and it can sometimes be overwhelming to know which ones actually matter for a particular use-case. These are the criteria I used when choosing the best VPNs for online poker. You can use this as reference should you wish to search further:
Reliable access to online poker sites — I made sure that all the VPNs I listed could access popular online poker sites, including PokerStars, 888Poker, and partypoker. Make sure the VPN has servers in a country where the poker site you need access to is offered, otherwise you won't be able to access it!
Fast speeds — If your speeds aren't fast enough, you might experience lag, or the game server may disconnect you mid-game for inactivity. All the VPNs on this list offer speeds more than fast enough for online poker. Plus, global networks that ensure you can find a server closest to you for the fastest connection possible.
Strong security and privacy features — If your VPN has weak security or privacy features, chances are it's not going to be effective at overcoming VPN or IP blocks on poker sites at all. In addition to that, you need strong privacy features so your online activity or payment info doesn't fall into unwanted hands. All the VPNs I shortlisted adhere to no-logs policies, and use military-grade encryption, a kill switch, and the most secure protocols available to safeguard all of this.
Obfuscated servers — A great feature that many VPNs offer is obfuscated or stealth servers. These essentially disguise your VPN traffic as regular traffic and let you access poker sites on public networks that often block gambling sites.
Dedicated IP — Shared VPN IPs are often detected (and blocked) by poker sites to prevent illegal use of the services. Dedicated IPs are one solution and are offered by a few VPNs for a small extra fee. It gives you a unique IP address that only you use, which prevents being blocked from the site.
Extensive device compatibility — All of my top choices are compatible with major operating systems like Windows, Mac, iOS, and Android, so you aren't limited to which device you can play on. They also come with multiple device connections with a single subscription.
Quick Guide:
How to Play Online Poker With a VPN in 3 Easy Steps
Get a VPN. I recommend ExpressVPN because it has the fastest speeds of all the VPNs I tested and is the most reliable for accessing poker sites. You can try ExpressVPN risk-free since it offers a 30-day money-back guarantee.
Connect to a server. Choose a server where you can play poker online. Then, log in to your favorite online poker site.
Start playing poker online. You can now play poker online with real money.
FAQs on the Best VPNs for Online Poker
Is playing online poker legal?
It depends on where you are. Laws and regulations on online gambling are constantly changing worldwide, so it's important you make yourself aware of the rules, not inly in the country you're in, but the state or province as well. While VPNs allow you to play online poker with added security and privacy in locations around the world, I don't condone using one to gamble illegally.
Since poker sites can face repercussions for allowing users from unlicensed regions to play, they invest a lot in VPN detection to avoid this. If a VPN is detected, some casinos might not let you play with real money, or they may seize your funds. I'd recommend checking out the site's Terms and Conditions before using one so you know the potential consequences.
However, online poker is legal in many regions, like Canada, Australia, the UK, New Zealand, Spain, France, and other countries throughout Europe. It's also legal in some US states, but there are many where online gambling is illegal under the Unlawful Internet Gambling Enforcement Act of 2006. So, it's important that you check the laws in your jurisdiction.
Can I play poker with a VPN in the US or Australia?
Yes, but you should check local laws to be safe. Playing online poker is (at time of writing) only legal in 6 US states. You'll need a VPN to access your accounts if you want to play outside of these states if you're traveling, for example. At time of writing, you can safely play poker online in Nevada, Delaware, New Jersey, Pennsylvania, West Virginia, and Michigan without violating the Unlawful Internet Gambling Enforcement Act. However, this is subject to change, so always check the current laws in your jurisdiction.
In Australia, any online gambling service must acquire a license from the government in order to operate legally in the country. The list of legal and registered services can be found on the Australian government website. If you use a VPN to play poker on a site that's not registered, it's technically illegal. Once again, the list of sites (and the Interactive Gambling Act itself) are updated frequently, so check the most recent information to ensure you're not breaking any laws.
Will a VPN protect against DDoS attacks when playing online poker?
Yes, any VPN should protect you against DDoS attacks. These attacks happen when hackers send an overload of data to a server, causing it to fail and crash. VPN servers are designed to accommodate massive amounts of traffic since they are shared by hundreds of people at once on a normal day. If a hacker sent an overload of data to a VPN server, it just wouldn't do anything since the server is most likely powerful enough to process it without issue.
Gambling sites are common targets for hackers — they might be trying to cause a malfunction to access personal data, or trying to ensure their own win by screwing with your connection. Playing online poker without a VPN leaves you more vulnerable to DDoS attacks that freeze your internet connection, kick you out of the game, and cause you to lose your money. When you use a VPN, which connects you to a protected server, you won't be forced off the website.
Can you get banned from online poker sites for using a VPN?
You can get banned, but it depends on the platform. Some poker sites have strict rules against using a VPN, and if you are found to breach their Terms and Conditions, you might end up with a site-wide ban and any earnings being confiscated. Others have less severe consequences — a VPN is ultimately a tool for online privacy and security, so it's a shame using one for online poker can be so risky.
Therefore, I always recommend reading up on each site's terms and conditions before you use a VPN to play poker online. If you decide it's worth the risk, I tested all the VPNs in this list with the most popular poker sites and had almost no issues (and faced no bans).
It's also important to note that some online poker sites require you to pay from a bank account in the region they're based in, so you may not be able to set up an account from outside that region.
Get the Best VPN for Online Poker Today
There's definitely some risks involved when using a VPN for online poker. With so many regional laws and restrictions, not to mention currencies, it's not a huge shock that sites like PokerStars restrict the use of VPNs. While I don't condone the use of a VPN to gamble illegally, I do think that you should be able to exercise the right to protect your online privacy online, which a VPN can do.
After testing dozens of VPNs, I can say ExpressVPN is the best option for online poker because it has a reliable global server network that flawlessly accessed every popular poker site I tried it with. Plus, it's so fast you don't have to worry about being kicked out of a game for a bad connection. Its money-back guarantee means you can test it out yourself with no financial risk. If you're not happy with it, then you qualify for a full refund within 30 days.
To summarize, the best VPNs for Online Poker are…
Privacy Alert!
Your data is exposed to the websites you visit!
The information above can be used to track you, target you for ads, and monitor what you do online.
VPNs can help you hide this information from websites so that you are protected at all times. We recommend ExpressVPN — the #1 VPN out of over 350 providers we've tested. It has military-grade encryption and privacy features that will ensure your digital security, plus — it's currently offering 49% off.