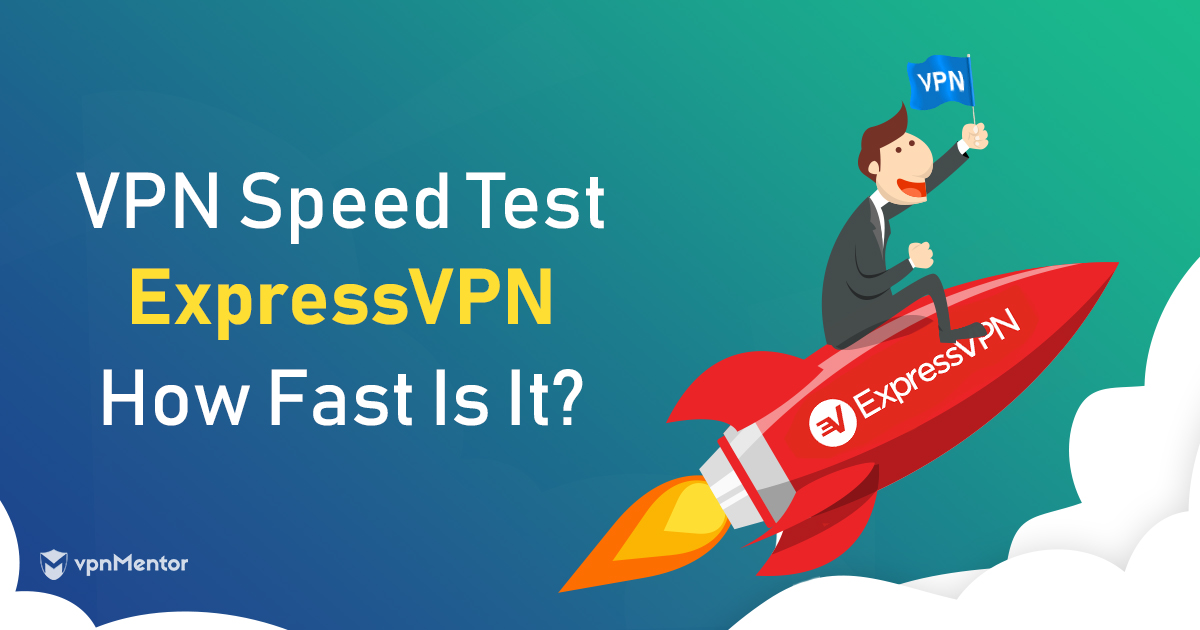 ExpressVPN Speed Test - Is This the Fastest VPN of 2023?
ExpressVPN calls itself the "fastest" VPN around. We put its claims to the test so you don't have to.
ExpressVPN makes this bold claim multiple times on its website, but does it live up to the hype?
We tested for connection speed and performance using servers across its 148 global locations to see how it compared to other premium VPNs, and the results are in.
Testing ExpressVPN's Speed - Quick Summary
Yes! ExpressVPN is the fastest VPN on the market. Its speed and performance beat other top VPNs in every country we tested.
When we connected to its US servers, we noticed very little speed loss - in fact, the change only slowed us down by a tiny 0.5 Mbps.
We then crossed the globe to test its Australian servers. Even though we were connected to a VPN, our speeds were even faster than the average internet speed in Australia.
Why VPNs Affect Your Connection Speed
Your connection speeds are influenced by a variety of factors, such as your ISP, bandwidth, line quality, and the physical distance from your device to your ISP's server.
When you connect to a VPN, your data has to travel farther to the server, which will reduce your overall speed. It also takes a little extra time for your VPN to encrypt and decrypt your data, which also affects your speed.
Because of this, we expect to see a drop in speed when we're connected to a VPN. But when we were connected to ExpressVPN, our test results were consistently faster than we expected - even when we were connected to foreign servers.
ExpressVPN Speed Test Results - It Really Is That Fast
ExpressVPN is right, it is the fastest VPN available.
To help you understand what we measured, here are what the terms mean:
Ping: Ping measures how long it takes for a website to respond. It's measured in milliseconds (ms). Low ping rates mean faster connections.
Download speed: This measures how quickly a page loads, measured in megabits per second (Mbps). The higher it is, the faster your connection will be. If you're just browsing and sending emails, you won't notice a low download speed. However, low speeds become a problem  if you're streaming, gaming, or downloading large files.
Upload speed: Your upload speed measures how quickly you can send data to others. Similar to your download speed, this is measured in Mbps, and the higher it is, the faster your connection will be.
On to the results!
Without a VPN (to compare with our ExpressVPN results):

Connected to a local ExpressVPN server:

Our download speeds were reduced when we connected to ExpressVPN. However, they were still so fast that we didn't notice a difference, even when streaming high-quality videos. Our ping barely changed at all.
Connected to an ExpressVPN server in the US:

Our download speed was barely affected. We only lost 0.5 Mbps.
Our upload speed was reduced, but this change wasn't noticeable. It still felt as fast as having no VPN.
Our ping rate increased because the server we connected to was farther away, but it was still on par with the other VPNs we tested.
When connecting to US servers, many VPNs cause speed drops of 82% or more—but ExpressVPN only caused a decrease of 0.2%.
Connected to an ExpressVPN server in Australia:

We expected the speed to drop quite a bit, since Australia's average ADSL internet speed is only 8 Mbps.
Impressively, ExpressVPN was able to achieve download speeds 76% faster than the national Australian average.
Our ping increased a little, but was still about 4% lower than the other VPNs we tested.
More Than Speed—All You Need in a VPN
These tests results are impressive, but it isn't all about speed. Here are just a few of ExpressVPN's other strengths:
Security: ExpressVPN offers 256-bit AES encryption, a strict no-logs policy, and an automatic kill switch that prevents data from leaving your network in the rare event that your VPN connection fails.
Diverse apps (see the chart): ExpressVPN's intuitive apps are easy to set up and use. There is an app for almost every device, including game consoles and smart TVs, and you can connect up to five devices to your account.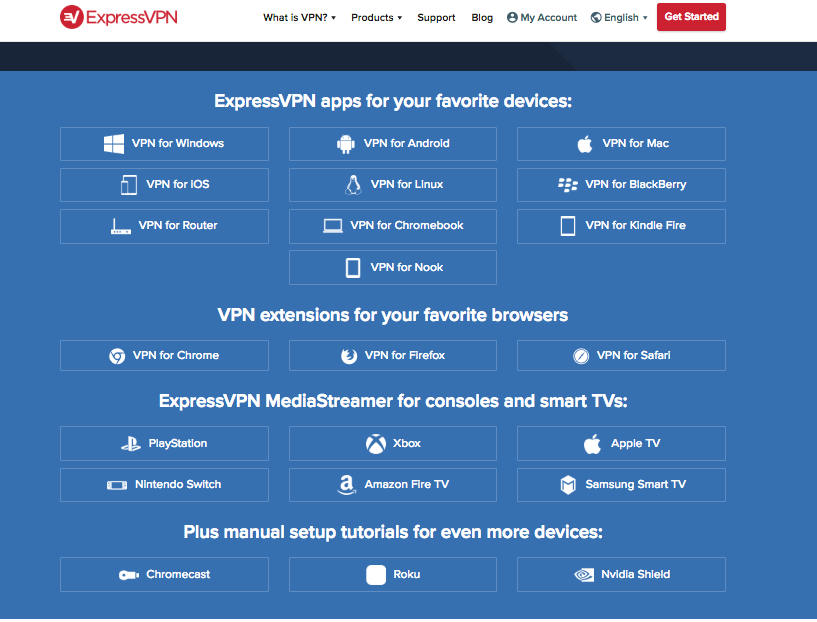 A wide range of servers: You can choose from over 3,000 high-speed servers across 94 countries.
30-day money-back guarantee: You can try ExpressVPN risk-free—if you decide it's not for you, the company will refund your subscription, no questions asked.
In Short...
The results are in, and ExpressVPN truly is the fastest VPN on the market.
Our tests showed that ExpressVPN maintains fast, stable connections on local and international servers.
With high-end security features, ExpressVPN also excels at protecting your security and anonymity online.
We really love ExpressVPN. You will too with these exclusive deals on ExpressVPN that save you money!
Further Reading
You can use this quick and easy get a free ExpressVPN trial for up to 30 days.
See which VPN providers impressed us in the best VPNs overall.
Security freak? Check out our expert recommendations for the best no-log VPNs.