How to Access Dropbox in China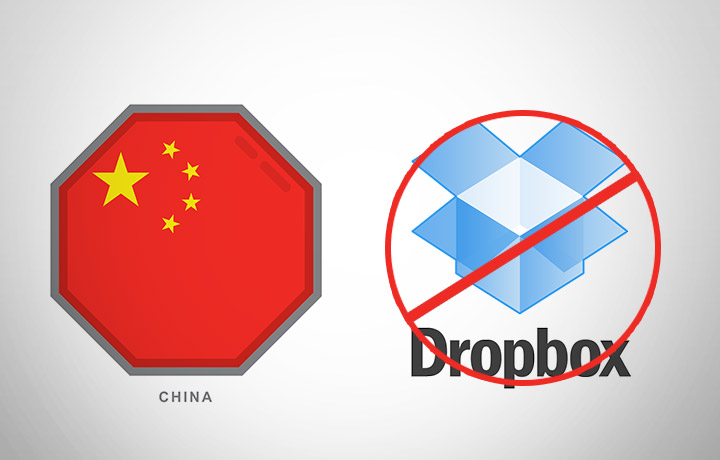 China has been attempting to block Dropbox since 2010. However, Dropbox starting using the HTTPS protocol for secure communication in 2014, which helps Dropbox to avoid China's attempted censorship ("The great firewall of China").
Nonetheless, the Chinese authorities have been retaliating by blocking access to the service's HTTPS addresses, which amounts to a total ban on all Dropbox services, the app as well as the online service.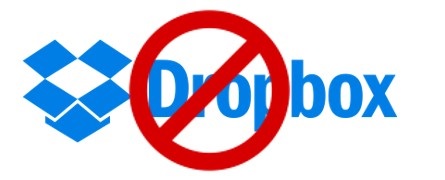 Living and working in China can therefore be quite difficult, if you need Dropbox services. In China you will normally have no access to the files and photos stored on Dropbox, nor can people send large files to you. However, despite its strength and breadth, the firewall can nonetheless be bypassed.
Dropbox is not the only website blocked by China.
The following are just a few of the services the Chinese authorities have cut access to…
– Facebook
– YouTube
– Twitter
– Google services, including Gmail, Google Maps, Google Drive
– Instagram
– Netflix
– Flickr
– The New York Times
– The Wall Street Journal
The way to bypass to get around the Great Firewall of China and regain access to Dropbox
The best way to bypass the Great Firewall of China is to hide the websites you access from the servers in China. This requires that all your internet traffic be encrypted from the very start.
A VPN program, which can be used on desktop or laptop computers, but also on mobile devices such as tablets and smartphones) provides you the simplest means to encrypt your online activity. VPN programs use encryption to hide your online activity from the moment you start. This prevents the firewall from cutting your access to the websites you want to visit, for the simple reason that it cannot
The easiest way to encrypt your traffic is with a VPN app (both on your computer, tablet and smartphone). A VPN app will encrypt all of your Internet traffic as soon as you connect to it. With the firewall unable to detect which websites you're visiting, it can't block you.
While this website examines the best VPN services available, China is a special case. The Chinese authorities have been able to block a number of VPN services, which limits the options available for encrypting online traffic in China. So we have focused on those VPN services that are still operational in China at the moment.
The best VPN services to access Dropbox in China
At the moment you can use these 5 VPN services in China:

In this list we have included 5 VPNs, with their different strong points, that are still operational in China, starting with the best.
However, for those who are currently located in China, it may be difficult to connect to these websites, as these are sometimes successfully blocked by the firewall. It is worth giving it a try, though, and check if they work. If you are planning on going to China but you have not arrived yet, we advise you to install the VPN service on your computer or mobile device, so as to avoid these issues once you are there.
Read more about using a VPN in China here.
Are there any services similar to Dropbox in China?
There are several services in China that will back up your files and can be an alternative to Dropbox. However, you must bear in mind that these may be under surveillance by the Chinese authorities, which may therefore be able to see what files you are storing.
http://pan.baidu.com/ – This service, provided by the Baidu search engine, is the most widely used in China.
http://www.dbank.com/ – This service, provided by the smartphone maker Huawei, is also very popular.
http://www.sinacloud.com/ – A good website that provides a similar service to Dropbox.
By sharing this article, you will be helping other people gain access to their favorite websites!