How to Access YouTube in China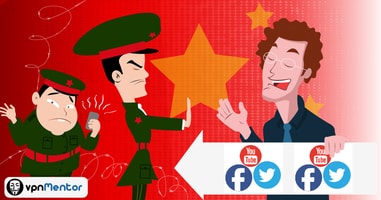 People living in China cannot have access to many website. This is due to the famous Great Firewall of China (whose official name is Golden Shield Project), which blocks websites such as Youtube. Because of this, no one in China can access YouTube and several other websites with any device whatsoever, unless they have a way of going around the government blocks.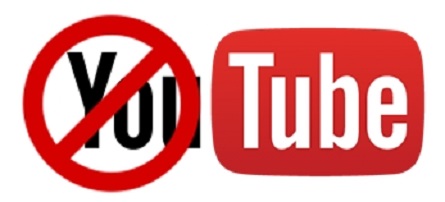 The Chinese government blocks may be strong, but you can still bypass them. Having your access to YouTube blocked when arriving in China would greatly impact your life there. You would be deprived from watching all the great videos that YouTube provides you, including the one embedded in other websites. But YouTube is just one of the Google services, including Gmail, censored by the Chinese authorities, and there are many other websites that people in China cannot access.
YouTube is not the only website people living in China cannot access
These are just a few of the websites the Chinese government censors…
– Facebook
– Twitter
– Gmail
– Instagram
– Netflix
– Dropbox
– Flickr
– BBC
– The Wall Street Journal
How to bypass the Chinese block of YouTube
Encryption is the key to bypassing Chinese censorship of YouTube. You can do this by hiding your online traffic from the servers you use from the very beginning.
The best way of doing this is through a VPN program, which works on your computer but also on mobile devices. The VPN's job is to hide your online activity by using encryption. If the Chinese authorities cannot see which websites you are accessing, then they cannot block them.
We in this website have used and tested many VPN services. We have spent the last few months testing a variety of VPN apps in different kinds of devices. This is the result of all our hard work: a list of the best VPNs, taking into account their effectiveness, reliability, but also their speed – which is of essential importance if you are going to watch videos online.
Top VPN providers to access YouTube in China
At the moment you can use these 5 VPN services in China:

We have listed the VPN providers in this Top 5 list, starting by the best. While they all have their own strong points, all of them are capable of bypassing Chinese government controls.
Read more about the best VPNs for China and you should use one here.
Can I find any free VPNs?
The VPN services shown here are not without its limitations. They all provide free or limited services, but these may be found lacking in terms of speed and quality. It is possible that your access to a few website is still cut, or that you will have difficulties in watching some videos. If you are not happy with the service provided, ask for your money back. All the providers listed above will easily give you your money back.
Sharing this article will tell people how they can bypass censorship and access their favorite websites!