How to Get a Finnish IP Address from Anywhere in 2019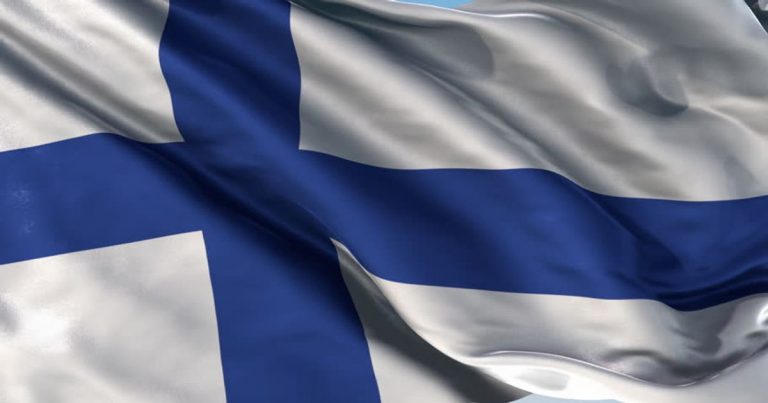 If you're outside Finland, you may have trouble accessing your Finnish bank accounts or watching Liiga games on Telia. Some Finnish websites block your access to their content if your IP address shows that you're in another country.
The only way around these blocks is to change your IP address. To view the content you want on Finnish websites, you need an IP address in Finland. You can easily get a Finnish IP address using a virtual private network (VPN).
We'll guide you through the process and help you pick the best VPN for you. You'll be watching Bordertown as though you were in Helsinki before you know it!
Quick Guide: How to Get a Finland IP Address with a VPN
Select a VPN with servers in Finland. NordVPN is our #1 choice.
Download the VPN software and install it onto your computer or other device.
Launch the software and connect to a server in Finland.
Check your new Finnish IP address with our special tool.
Table of Contents
How a VPN Can Get You a Finnish IP Address
When you subscribe to a high-quality VPN, you get instant access to a global, secure network of private servers. All you have to do is select a server in the same country as the websites you want access to – in this case, Finland.
Once you're connected, your internet traffic will be routed through the Finnish server. Your own IP address will be hidden and replaced by the server's IP, making it appear as though you're browsing the web from within Finland.
You'll have access to everything you need in Finland, and you'll also enjoy a lot of other benefits from using a VPN.
A VPN Also Keeps You Safe & Lets You Stream Almost Anything
If you work remotely, bank online, or use public wi-fi, you risk having your sensitive information intercepted by hackers. Top VPNs use strong encryption and tracking prevention to protect your data from falling into the wrong hands.
A Finland IP from your VPN also lets you view regional news and social networks and access search results in Finnish. If you're planning a trip, you can find better hotel prices. And if you're expanding your business to Finland, you can research markets like an insider.
Free proxies can also give you an IP address in Finland, but they can be very risky to use. Many free IP changers host unsafe ads, leaving you vulnerable to hacking, malware, or DoS attacks. Some even harvest and sell your data to third parties.
Some free VPNs do better with security, but you can't rely on them for streaming. They are usually too slow due to the number of users connected to each server. Many of them have also been blocked by sites that screen for VPNs, so you could be denied access even with a Finnish IP.
The best VPNs have large server networks so you don't have to worry about slowdowns affecting your movie viewing. They also bypass VPN-blocking software to give you access to Netflix, the BBC iPlayer, and anything you need in Finland.
What to Look For in a VPN
Servers in Finland: You need at least one to get a Finnish IP address.
Unblocking Capabilities: A VPN that can get past the tough blocks on sites like Hulu will give you access to anything you need in Finland.
Advanced Security: Choose a VPN with AES encryption and features like a kill switch, double VPN, and DNS leak protection.
User-friendly: Look for a provider that has easy-to-use apps and reliable customer support.
High Speed: VPNs with large server networks, fast connections, and unlimited bandwidth will let you stream F1 races and Rally smoothly.
The Best VPNs to Get a Finnish IP Address
Overall Rating: 4.9 – Our Overall #1 VPN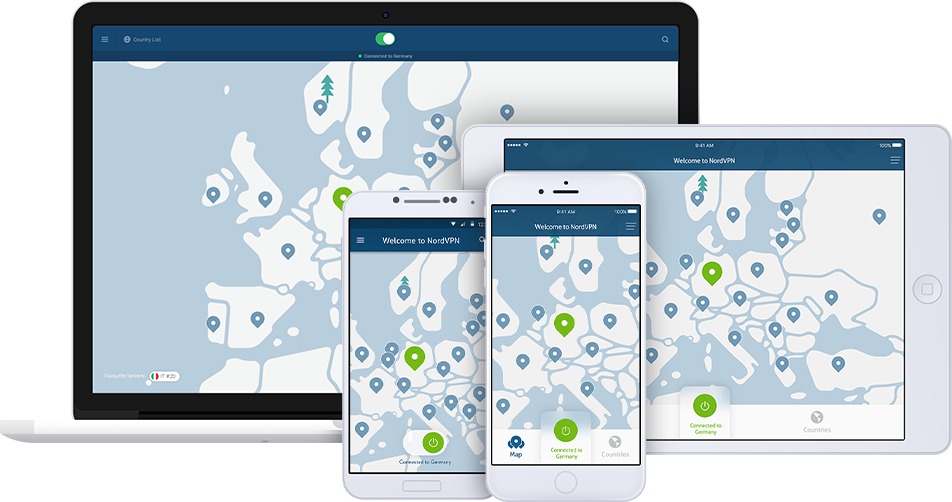 SPECIAL OFFER: GRAB YOUR 75% DISCOUNT to Get a Finland IP Address With NordVPN NOW!
NordVPN has a network of more than 5,000 servers, with 35 in Finland. AES encryption keeps your online activity safe, while an Onion network adds another layer of security. The unique CyberSec suite blocks ads and malicious sites automatically.
Users love the Smartplay feature, which automatically selects the server you need to access geo-restricted streaming sites. Fast connection speeds allow you to stream the latest episodes of Nymphs or Nurses buffer free.
Try NordVPN for yourselfrisk-free with a 30-day money-back guarantee when you subscribe.
Need more info? Here's our detailed expert review of NordVPN.
Overall Rating: 4.9 – The Fastest VPN We Tested for Finland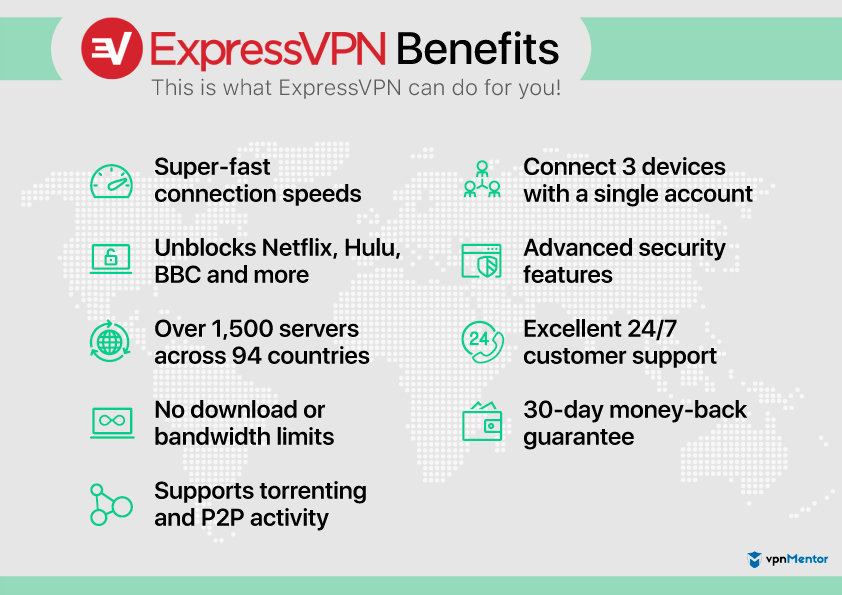 Don't Miss It: Get 49% off the #1 VPN & try it for 30 days risk-FREE
ExpressVPN has over 2,000 servers worldwide, with options in Finland to give you access to the Finnish content you need. This provider's lightning-fast speed makes it a popular choice for streaming.
Your connection and internet activity are protected with military-grade AES encryption. ExpressVPN's added features like split tunneling, a kill switch, and zero-knowledge DNS give you extra control over your online security.
You can test ExpressVPN for yourself with a 30-day money-back guarantee.
Need more info? Here's our detailed expert review of ExpressVPN.
Overall Rating: 4.8 – Best Value VPN/Best VPN for Mac/Intuitively Designed Interface for Instant Streaming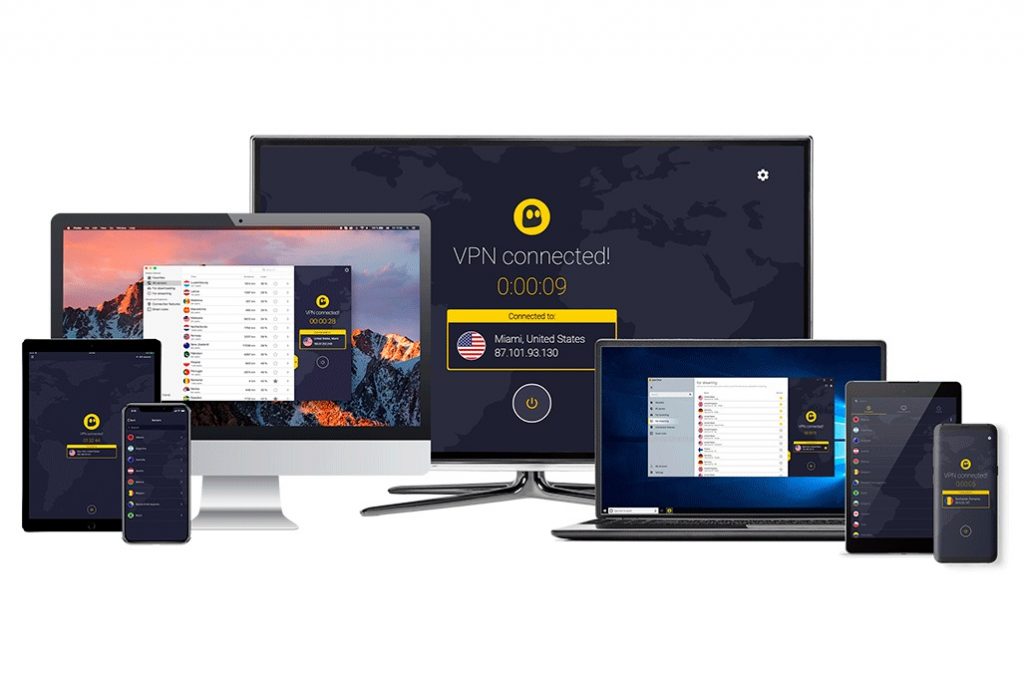 For A Limited Time ONLY – Get 73% OFF CyberGhost Now
CyberGhost is regarded highly by users for its easy-to-use dedicated profiles for common VPN uses. For example, the torrenting profile automatically connects your device to optimized P2P servers while stepping up anonymity protection.
With 22 servers in Finland, CyberGhost gives you a choice of Finnish IP addresses. With 256-bit AES encryption, an automatic kill switch, a no-logs policy, and DNS leak protection, this affordable, friendly provider takes your privacy very seriously.
If this all sounds too good to be true, give CyberGhost a try with the free 24-hour trial.  There's also a 45-day money-back guarantee when you subscribe.
Need More Info? Here's our detailed expert review of CyberGhost.
Overall Rating: 4.7 – Top Ten VPN for Speed, Value, and Security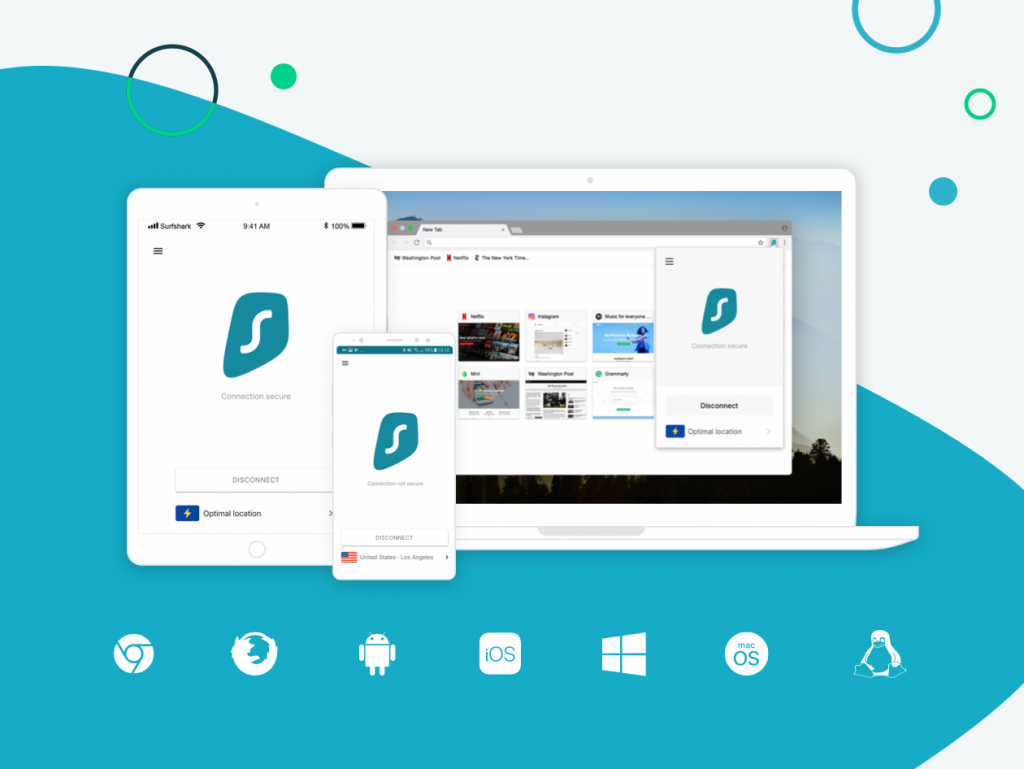 Surfshark VPN has 500+ servers, including options in Helsinki with multiple Finnish IP addresses. In the short time since it hit the market, this VPN has already gained a solid reputation for its speed and consistent ability to bypass tough geoblocks.
Military-grade encryption is backed up by features such as private DNS and a double VPN chain to make sure your personal information is always protected. We especially like the CleanWeb feature that lets you stream smoothly without pop-up ads.
Surfshark offers a 30-day money-back guarantee when you subscribe.
Need More Info? Here's our detailed expert review of Surfshark.
Further Reading
Want to try a VPN while staying within your budget? Check out our deals page and take advantage of the latest, best offers.
To learn more about internet security in Finland, check out our review of the best VPNs for Finland.
Don't miss a chance to watch the Flying Finns battle it out! Read our guide to watching Formula 1 online.