How to Get a Philippines IP Address from Anywhere in 2019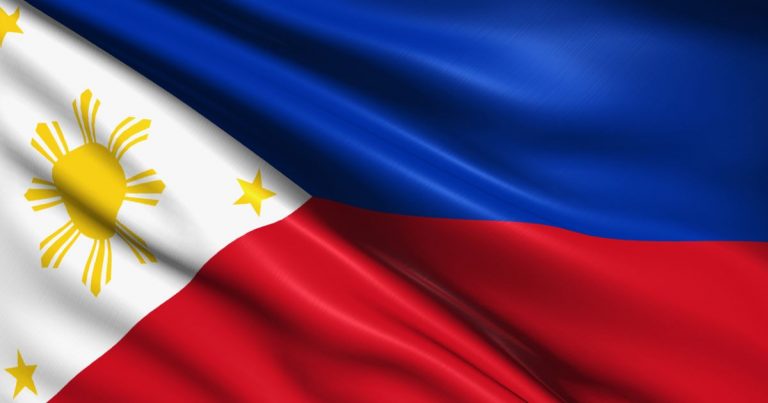 If you have been trying to watch ABS–CBN from outside the Philippines, you might have noticed geoblocks that stop you from playing some shows. Due to licensing restrictions, many streaming sites only allow access to users with a Philippines IP address.
If you want to bypass these blocks to watch your favorite shows, or use your Philippines bank portal without restrictions, you'll need to change your IP address. It's easy to get the IP you need with a VPN. Read on to find out how.
Quick Guide: How to Get a Philippines IP Address with a VPN
Choose a VPN with at least one server in the Philippines. We recommend ExpressVPN for its speed and security.
Download the software and install it on your computer or other device.
Launch the software and connect to a server in the Philippines.
Get a Philippines IP Address NOW!
Table of Contents
How a VPN Can Get You a Philippines IP Address
When you use a VPN, your internet traffic is rerouted through one of the network's private servers. The process, called VPN tunneling, gives you a new IP address that matches the location of the server.
That means when you connect to a server in the Philippines, every website, online service, social network, and search engine will think you are really on the islands. If you use a top-rated VPN, a whole new world of content and online security will open up for you.
A VPN Also Keeps You Safe & Lets You Stream Almost Anything
A VPN protects your internet traffic with end-to-end encryption. Strong encryption prevents your ISP, cybercriminals, and advertisers from collecting your data.
A VPN even keeps your information safe on public wi-fi, and hides your identity if you're downloading torrents or conducting secret research on Filipino business markets.
Free proxies and VPNs can also switch your IP address, but they don't work well for streaming. Many of them are painfully slow, and most are easy for streaming sites to spot and block. Free services also host ads or sell your data, making them far less safe than premium VPNs.
The VPNs we recommend are some of the best online privacy and security tools available today, and they let you change your apparent location as often as you need to. There is no better way to take control over your online world.
What to Look For in a VPN
Military-grade encryption: Advanced Encryption Standard (AES) is the safest and most secure encryption type available.
No-logging policy: Make sure your provider offers a strict privacy policy that promises not to log your personal information or online activity.
High speed: If you want to stream video without lag or download large files, you'll need fast servers and unlimited bandwidth.
Servers in the Philippines: The Philippines is not the most common location for a VPN server, but you'll need at least one server there to get a Philippines IP address.
Apps for a variety of platforms: To save yourself the tech-heavy work of manual configuration, choose a VPN with a dedicated app for each of your devices.
The Best VPNs to Get a Philippines IP Address
Overall Rating: 4.9 – The Fastest VPN We Tested for the Philippines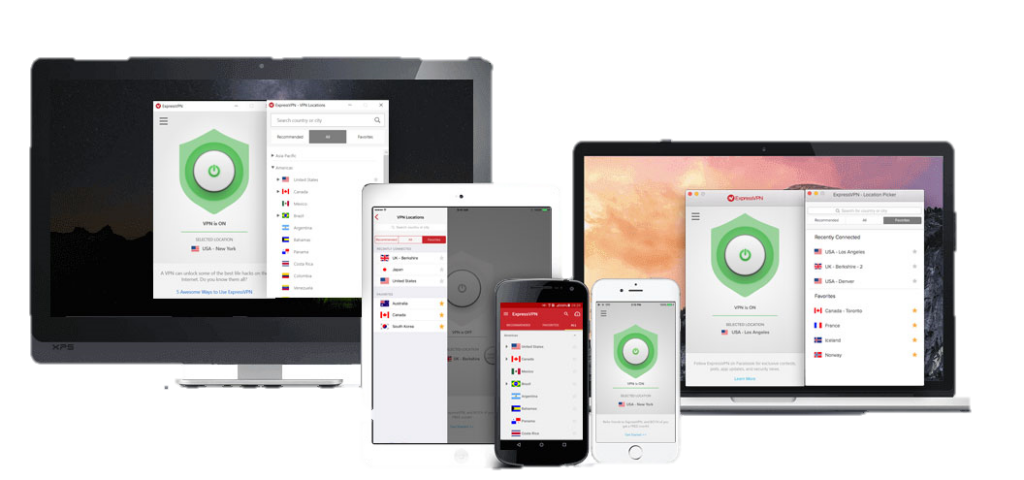 Don't Miss It: Get 49% off the #1 VPN & try it for 30 days risk-FREE
ExpressVPN has a Philippines server location, with multiple IP addresses you can switch between. It has a well-earned reputation for fast server speeds, and can reliably bypass some of the world's trickiest geoblocks.
ExpressVPN doesn't keep logs and has military-grade AES encryption to keep your data safe. Cross-platform native apps are easy to install and use. You can try out the service risk free under the 30-day, no-questions-asked, money-back guarantee.
Need more info? Here's our detailed expert review of ExpressVPN.
Overall Rating: 4.6 – The VPN with the Largest Server Network Worldwide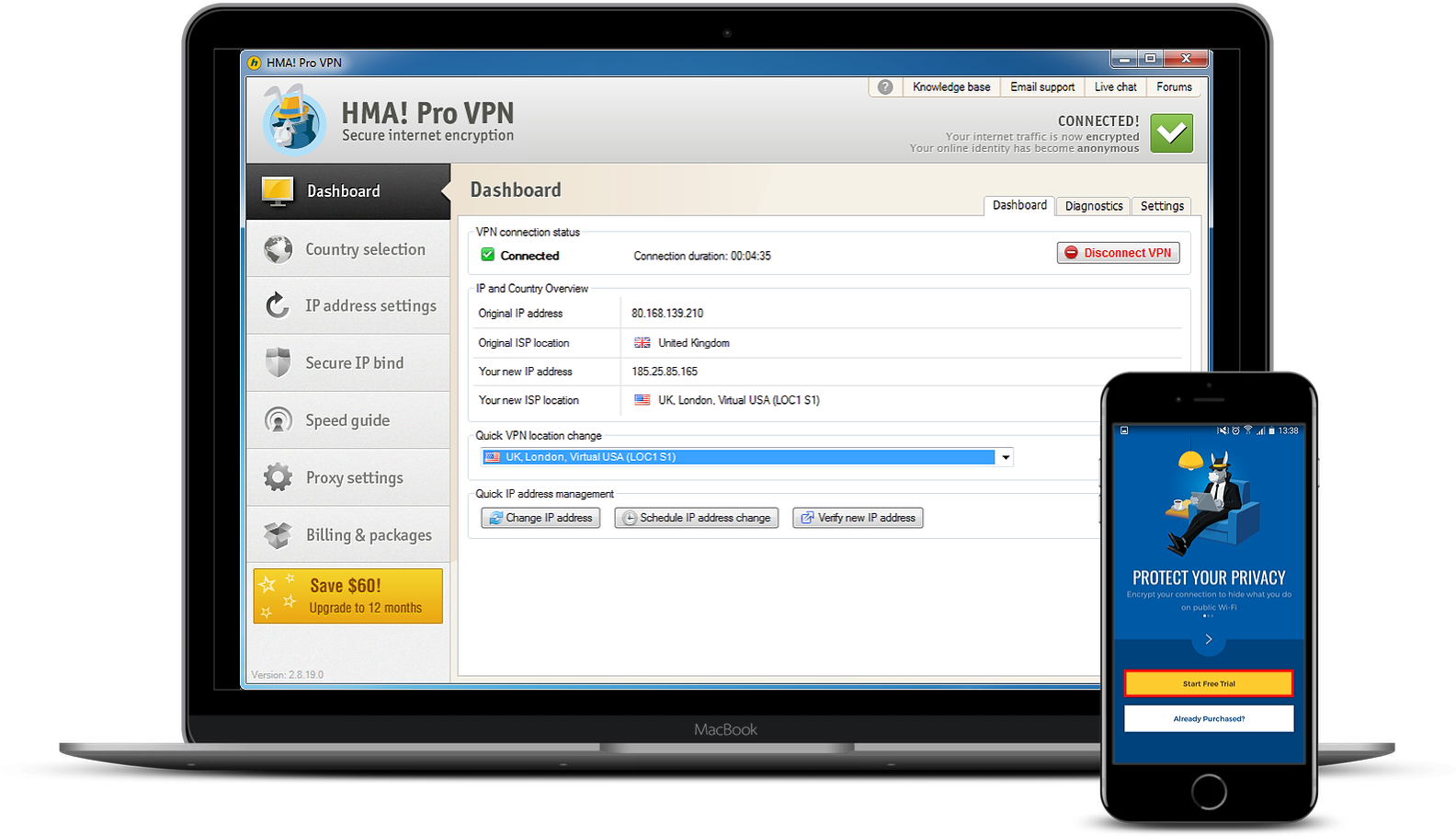 SPECIAL OFFER: Get a 75% DISCOUNT on Your HideMyAss! Subscription
HideMyAss! (HMA) offers the largest server network of all the premium VPNs we recommend. Two server locations in the Philippines offer six IP addresses to choose from.
HMA servers are fast and can reliably bypass geoblocks, which makes this VPN a user favorite for streaming. It uses military-grade AES encryption and many other advanced security features.
The provider does log some connection information for diagnostic purposes, but none of your activity details are kept. You can try out HideMyAss! out under a 30-day money-back guarantee.
Need more info? Here's our detailed expert review of HideMyAss!
3. PrivateVPN
Overall Rating: 4.7 – Best Value VPN for a Philippines IP Address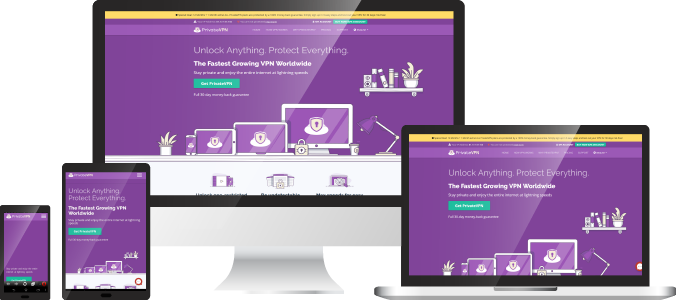 For Limited Time ONLY – Get 67% OFF PrivateVPN Now
PrivateVPN offers a great combination of speed, security, and global server coverage. The Philippines server location has several IP addresses to choose from.
PrivateVPN uses secure 2048-bit AES encryption and advanced security features like a kill switch and DNS leak protection. You can protect up to 6 devices with one contract, which makes it a great choice if you have a family or switch devices a lot.
PrivateVPN is one of our best-rated VPNs, and there's a 30-day money-back guarantee if you want to try it out before you commit long term.
Need More Info? Here's our detailed expert review of PrivateVPN.
Further Reading
Everything You Need to Know About VPNs: A Guide for Beginners
How to Bypass Geoblocks – Yes, You Can Even Access Netflix!
The Fastest VPNs for Streaming (Based on Our Independent Tests)