How to Get a South African IP Address from Anywhere in 2019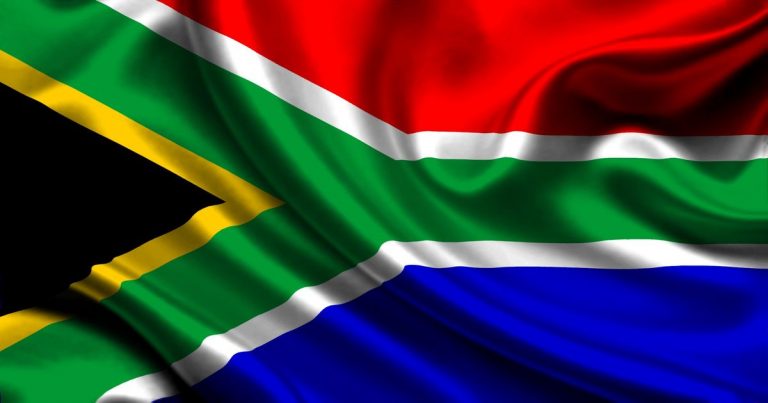 If you're outside South Africa, you could run into problems accessing your online bank accounts or TV channels like SABC or Soweto TV. Some South African websites restrict access for anyone trying to reach the sites from other parts of the world.
This process is known as geoblocking, and the only way around it is by changing your IP address to one in South Africa.
This might sound like a difficult thing to do, but it's actually very simple. All you need to get a South African IP address is a virtual private network (VPN). You'll never have to miss another episode of Skeem Saam.
We'll show you how a VPN creates your new South Africa IP, and how to tell a trustworthy VPN from one you should avoid.
Quick Guide: How to Get a South African IP Address with a VPN
Select a VPN with servers in South Africa. ExpressVPN is our #1 choice.
Download the VPN software and install it on your computer or other device.
Launch the software and connect to a server in South Africa.
Click here to use our tool to check your new South African IP address.
Get a South African IP Address NOW!
Table of Contents
How a VPN Can Get You a South African IP Address
When you use a VPN, you have a choice of secure servers to connect to in different locations around the world. If you select a server in South Africa, your internet traffic will be directed through that server, making it appear to websites as though you are physically in the country.
A good VPN can do a lot more than just hide your location and replace it with a South African IP, though. Read on to find out what other benefits there are to using a VPN.
A VPN Also Keeps You Safe & Lets You Stream Almost Anything
When you browse the internet, you leave behind bits of information that websites, your ISP, or even cybercriminals can track, harvest, or sell. A good VPN encrypts your data, making it impossible for anyone to view your online activity or access your connection.
Using a VPN can also save you money when booking hotels. Accommodation fees vary depending on where the hotel website thinks you are. If you want to book hotels in Cape Town, a South African IP address can help you avoid inflated prices.
Free proxies are another way to change your IP address. However, they're not as reliable or secure as a premium VPN. Most free proxies use weak encryption, and many harvest and sell you data.
Another downside to using a free VPN is limited network size. When a lot of users connect to the same server, it slows your connection down, which is very frustrating if you're trying to follow a Springboks game.
You won't have any of these problems with a quality VPN. Top VPNs keep your data safe and easily bypass geoblocks, censorship filters, and even VPN-screening software to give you almost unlimited access to content from all over the world.
What to Look For in a VPN
Servers in South Africa: You need at least one to get a South African IP.
Advanced security: Look for VPNs that have AES encryption and extra features such as a kill switch, DNS leak protection, or double VPN (multihop encryption).
Unblocking capabilities: Choose a VPN with a reputation for getting past geoblocks on sites like Netflix and the BBC iPlayer.
High speed: A VPN with servers worldwide, unlimited bandwidth, and fast connections will let you stream content smoothly and easily.
User-friendly: A VPN with easy-to-use apps and good customer support available via 24/7 live chat makes getting connected quick and worry free.
The Best VPNs to Get a South African IP Address
Overall Rating: 4.9 – The Fastest VPN We Tested for South Africa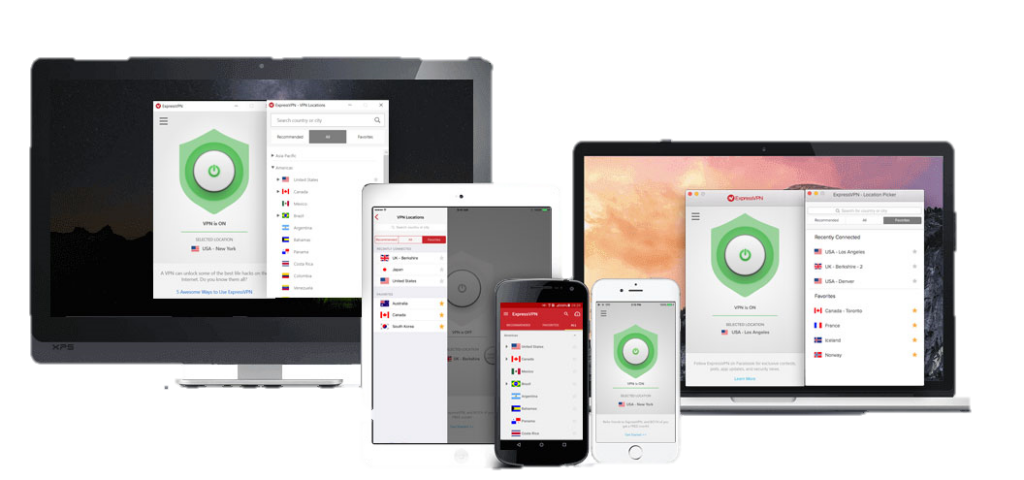 Don't Miss It: Get 49% off the #1 VPN & try it for 30 days risk-FREE
ExpressVPN is a popular VPN with users for its fast speeds and unblocking capabilities. You can easily bypass geo-restrictions to watch games on SuperSport or your favorite shows on DSTV without constant buffering.
With servers across 94 countries, including South Africa, ExpressVPN gives you access to content all over the world. You'll get 256-bit AES encryption as well as DNS leak protection, split tunneling, and a kill switch, so your online activity will always be secure.
Try ExpressVPN yourself with a 30-day money-back guarantee.
Need more info? Here's our detailed expert review of ExpressVPN.
Overall Rating: 4.9 – Our Overall #1 VPN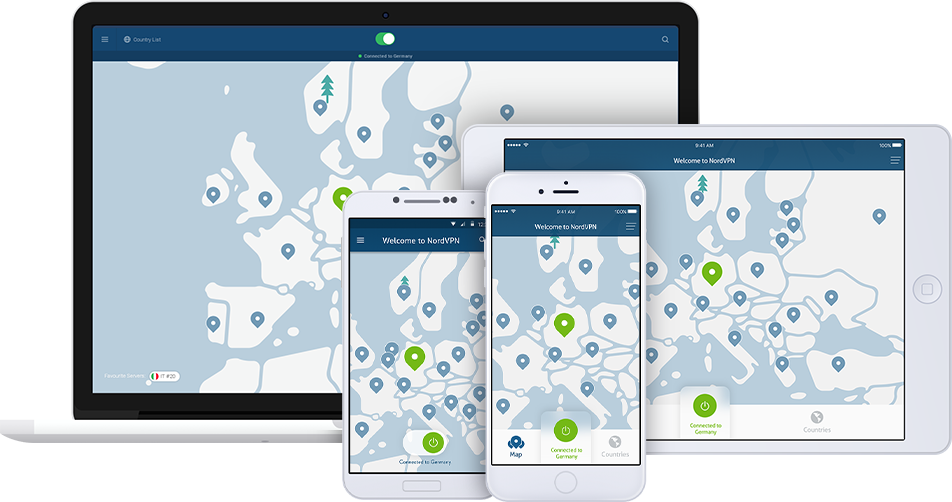 SPECIAL OFFER: GRAB YOUR 75% DISCOUNT to Get a South African IP Address With NordVPN NOW!
With access to 21 servers in South Africa and over 5,000 worldwide, you'll have no issue getting a South African IP using NordVPN. This provider is a great option for families, as it lets you connect up to 6 devices under one subscription.
NordVPN's topnotch encryption, coupled with an Onion network and CyberSec security suite, ensures you'll be protected against malware, spyware, and hacking. And with SmartPlay technology, getting past geoblocks on streaming sites is a breeze.
A 7-day free trial is available if you want to try NordVPN for yourself. There is also a 30-day money-back guarantee when you subscribe.
Need more info? Here's our detailed expert review of NordVPN.
Overall Rating: 4.8 – Best Value VPN/Best VPN for Mac/Intuitively Designed Interface for Instant Streaming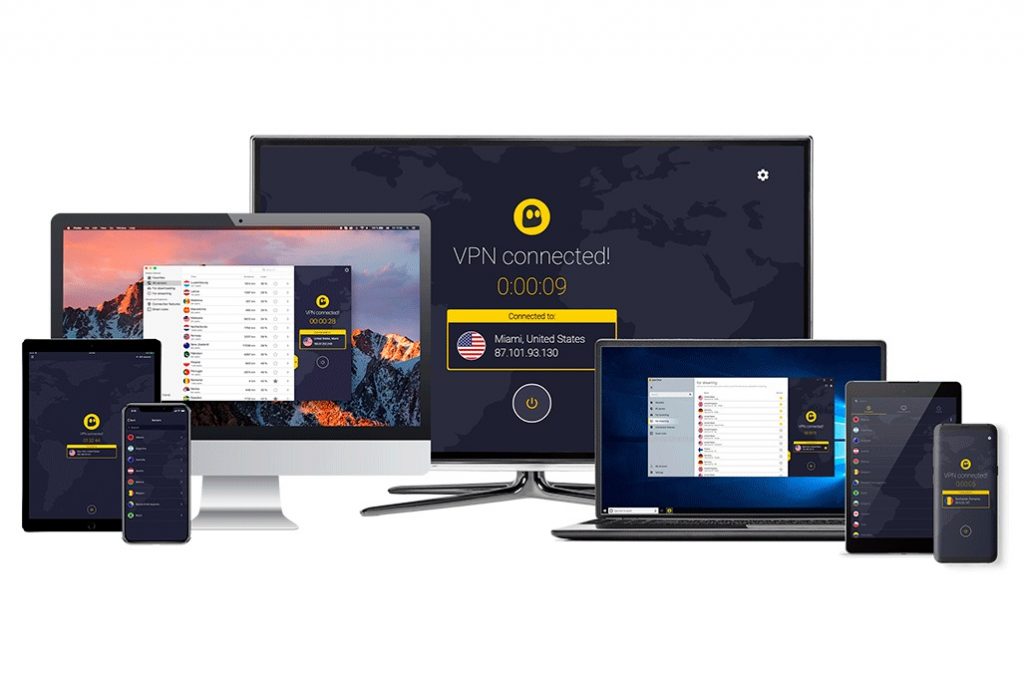 For Limited Time ONLY – Get 73% OFF CyberGhost Now
CyberGhost has a huge network with over 3,000 servers, including 10 in South Africa. Happy users trust CyberGhost's military-grade encryption and strict no-logs policy to keep their online activity private.
All of CyberGhost's apps feature a user-friendly interface, with preset profiles that automatically find servers optimized for your needs. But if you ever run into difficulties, a 24/7 live chat helpline is a click away.
CyberGhost also has an effective ad and malware blocker to keep your browsing safe. You can try it with a free 24-hour trial. The provider also regularly offers big limited-time discounts, as well as a 45-day money-back guarantee.
Need More Info? Here's our detailed expert review of CyberGhost.
Overall Rating: 4.5 – Top Ten VPN for Speed, Value, and Security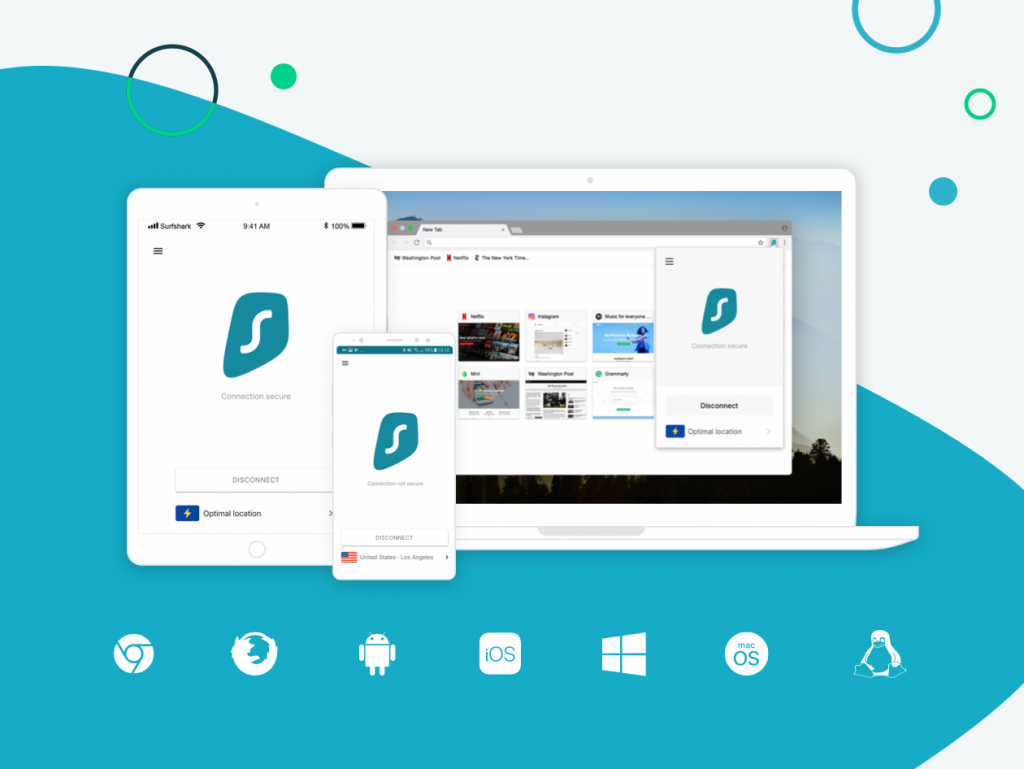 Surfshark VPN is a new service, but it has already gained a great reputation with users. It now has over 50 server locations, with options in South Africa, and that number is sure to grow with Surfshark's popularity.
This provider takes your security very seriously, with a private DNS on each server location, military-grade encryption, and a multihop double VPN chain. Surfshark easily gets past US Netflix geoblocks, so you'll have no trouble accessing any content you need in South Africa.
Give Surfshark a go for yourself with a 30-day money-back guarantee for new subscribers.
Need More Info? Here's our detailed expert review of Surfshark.
Further Reading
Why not save some money on your VPN by checking out our deals page?
Want some of the best English-language coverage of sports like rugby and cricket? Find out how to access Sky Sports from anywhere.
Stay up to date with the latest series on Netflix using VPNs that get past its tough geoblocks.