5 Ways to Save Money on Hotels with a VPN
Read on to find out how we saved $2,000 on our hotel using a VPN. Share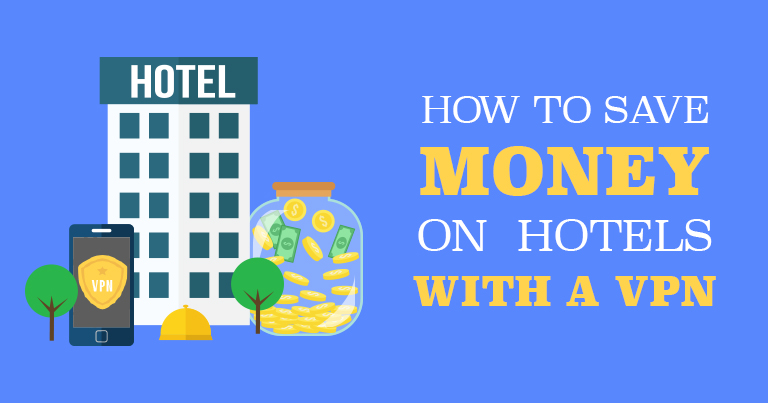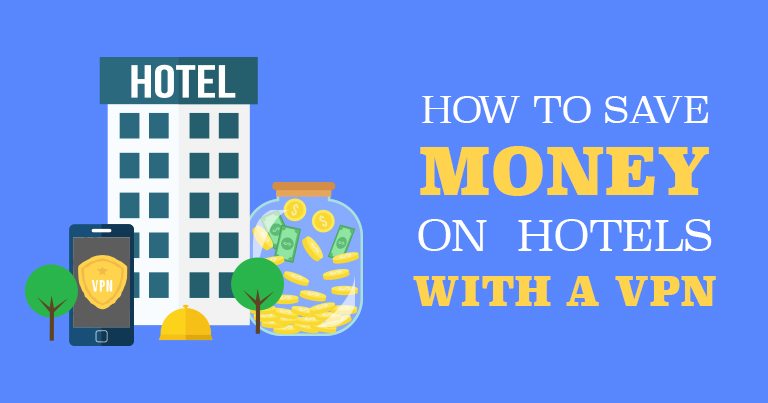 Traveling can cost a lot of money.
If you're going on vacation, there are two things that take the biggest bite out of your wallet: flights and accommodations.
We already showed you how you can save money on flights with a VPN, but hotels can sometimes cost more.
Sure, finding a place to stay isn't that hard with Airbnb, but let's say you want to get the full hotel experience. Finding one that doesn't cost an arm and a leg can be tricky.
And, who has time to go through all of those comparison sites?
To save you time (and money!), we'll show you how using a VPN can save you big bucks when booking hotels.
Spoiler alert! We saved $308 per night with a VPN!
(If you want to save money on VPNs, check out our deals page here.)
Hotels change their prices according to your location
No, we're not joking.
The main reason why it's nearly impossible to pin down that elusive good deal is that those comparison websites usually track your location and give you prices based on where you browse from.
For example, if you book a hotel in London from America, the prices are (usually) going to be more expensive than if you book them from Africa.
Don't believe us? Read on.
Websites track your location with a number of tools
You know how Google tracks your preferences? Comparison and hotel websites do the same thing.
Here's how they do it:
They track your Cookies.


Cookies store your browsing history. Using this, comparison sites can detect when you search online for the same item several times. If they see you search for it a lot (meaning there's a good chance you'll book a room), they will increase the price on available hotels.

They see your IP Address.


Your

IP address

– also known as Internet Protocol – is the easiest way travel sites are able to detect your location. Depending on your location, they can show you different hotel prices.  

They use Mobile tracking.


The GPS feature on your mobile device, like your smartphone or tablet, can indicate your location. If you browse travel sites from your mobile device you will likely see different prices depending on your location.

They track your Wi-Fi.


If you give websites permission, they can detect your location using your Wi-Fi.
Why does this matter?

If you can stop them from tracking you, you can change the prices they offer you.

How do I do this?

We found five ways to save you money. Two of them require a VPN.
5 Ways to Save Money on Hotels
To test out our hypothesis that a VPN can save you money, we looked at a five-star hotel in London.
London is one of the most beautiful cities to be in around Christmas, so it seems like the perfect destination for a Christmas holiday.
Since Christmas is also an expensive time of the year, saving money is that much more important.
The Goring is a luxury hotel right next to Westminster Palace, the hub of United Kingdom and right on the doorstep of the Queen herself. It's the perfect place to be for Christmas, and the hotel rooms fill up fast.
We decided to find out how much The Goring typically costs.

With an IP address set to the UK, a week's stay at The Goring Hotel from December 20-27 is going to cost £602 per night, which is about $795 in the US.
Yikes! That's a lot of money.
But, luckily for us, we figured out a way to save over $300 per night.
Here's how:
Change your location with a VPN


As we mentioned above, hotel sites display prices based on your location. So, if you change your location, you can change the price.

A VPN can do just that.

A VPN, also known as a Virtual Private Network, changes your IP address to a different location depending on which server you connect to. It also adds encryption and secures your internet connection.

If you want to find out more about how VPNs work (and how to use them), read this.

We wanted to see if The Goring hotel price changes with a different location, so we switched our VPN to Paris.

Even though France is not a cheap country, the price of The Goring changed to €495 per night, or about $583.


To do the math for you, that's $212 less per night! For the entire week, this price will save you more than $1,400!


Switch your IP to a lower income country


Many times, browsing from a lower income country can save you more money on hotels.

If you don't have time to change your VPN server and browse the good deals, always check a lower income country.

For instance, you can choose to browse from India.


The price from India is 37,944 rupees, or about $584, the same price as Paris.

In this case, browsing from India is not going to save you much, but it will save you more than the original price.
Find a country with a discount


Many times, hotels will offer discounts to people in certain locations.

We found a discount by connecting to a server in America.


With our IP address set in Washington D.C., we found an extra 17% discount for the same hotel and the same dates.

So, instead of paying almost $800 a night, you only pay $487.That's over $300 a night of savings! Over $2,100 of savings in total!

With prices like these, staying in a luxury five-star hotel in the middle of London just got more affordable.

Clear your browsing history


If you don't want to use a VPN, you can clear your browsing history and hope for a better price.

As mentioned earlier, comparison sites track your location and browsing history based on the cookies stored in your browser.

They take that information and adjust the prices accordingly.

Clear your cookies and browser data to reset those prices and to see the initial booking cost of your hotel.

(It's also helpful to clear your cookies before using a VPN, so do it anyway.)

Be patient


It would be wonderful if we could log online, find a hotel, and 1-2-3 book it. But saving money usually takes time.

Our advice: don't rush.

It can take some time to find the best deal. Test out locations, clear your browsing history, search for different dates (if possible), and you'll be sure to find a deal that's good for you.
Is it legal?
If you're worried about the legalities of using a VPN to book your hotels, rest assured. Comparison sites don't have a problem with this. These sites are meant to quote different prices for customers in different locations. Browsing with a VPN can help you take advantage of these differences and save a lot of money.
Idan Ben Or, an internet marketing expert says such techniques are very common among online retailers and not at all a new practice. If it is therefore safely and legally used by retailers, the same situation applies for individuals.
It goes without saying that if you are looking to save money on hotel bookings, your best bet is to simply hide your location using a VPN.
If you're looking for a good VPN to save money on hotels, check out our top VPNs: