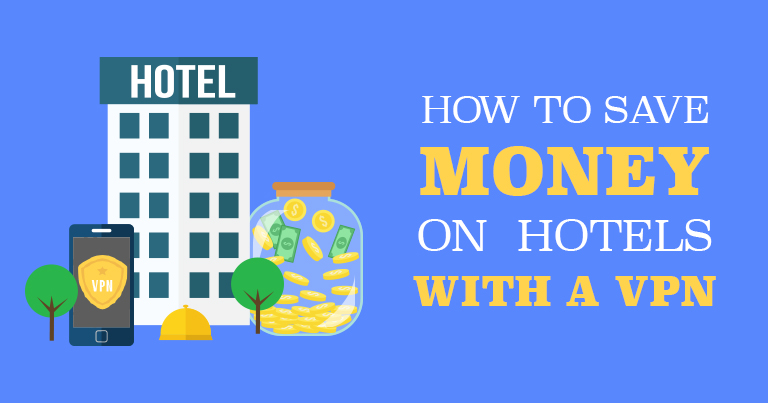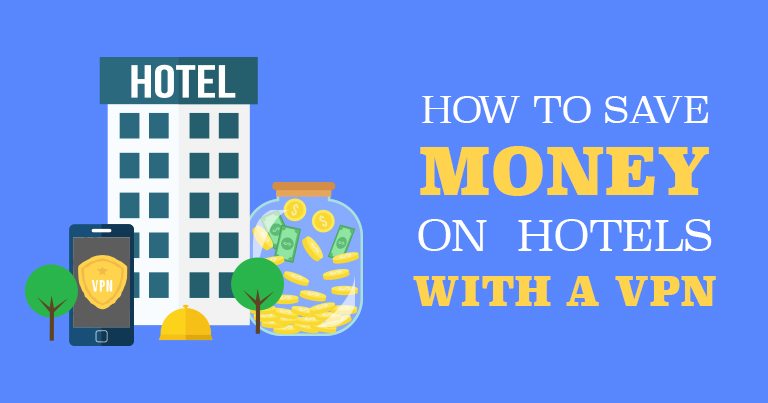 5 Ways to Save Money on Hotels with a VPN | 2022 Update
The two most significant costs when traveling are usually your flights and your accommodations.
We already showed you how you could save money on flights with a VPN, but in some cases, hotels can cost more.
While homeshare platforms like Airbnb have undoubtedly transformed the market, there are plenty of times when a hotel would be a better option. However, with a few simple tricks, you can book a luxury hotel room for a fraction of its usual price.
Comparison sites have made finding the best hotel prices even more accessible, but we'll show you how using a VPN can increase your savings.
By using CyberGhost when we booked, we saved $308 per night on a stay in a luxury hotel!
Hotels Change Their Prices According to Your Location
Much like airlines, hotels offer different prices depending on where you're located. Even comparison sites will track your location, which they then use to tailor the prices they show you.
For example, if you book a hotel in London from America, the prices are (usually) going to be more expensive than if you book them from Africa.
There are two different approaches to the prices a customer sees. In some cases, searching from a lower income country will help you get the best deals. In other cases, hotels and other travel countries want to cater to locals first. Therefore, if you search from a foreign country, you may see prices that are significantly higher than if you were searching from within the same country.
How Websites Track Your Location
Hotel websites and hotel comparison sites track your preferences the same way that Google tracks you. They do this by examining the following pieces of data.
Cookies
Cookies store your browsing history. Comparison sites use cookies to detect when you search online for the same item several times. If they see you search for the same thing repeatedly (meaning there's a good chance you'll book a room), they will increase the price of available hotels.
IP Address
Also known as Internet Protocol, your IP address is the easiest way for travel sites to detect your location. Depending on your location, they can show you different hotel prices.
Mobile tracking
The GPS feature on a mobile device, like your smartphone or tablet, can indicate your location. If you browse travel sites from your mobile device, you will likely see different prices depending on your location.
WiFi
If you allow them, websites can detect your location using your WiFi.
However, you can prevent websites from collecting these pieces of data. Without them, they won't be able to raise the prices they offer you on hotel rooms. This is where a VPN can come in handy, but it's not the only technique we used to save money.
5 Ways to Save Money on Hotels
To test out the hypothesis that a VPN can save you money, we looked at a five-star hotel in London.
London is a beautiful city, especially around Christmas. However, it's also particularly expensive at that time of year. At a time when prices are already high, saving money is even more important.
The Goring is a luxury hotel in the heart of London. The impressive accommodations are only steps away from the Queen herself. It's the perfect place to be for Christmas, but the rooms fill up fast.
We decided to find out how much The Goring typically costs at that time of year.
It's not cheap.
However, we figured out a way to save over $300 per night.
Here's how:
1. Change Your Location with a VPN
As we mentioned above, hotel sites display prices based on your location. You can change the prices you see by changing your location with a VPN. Our top pick of VPN is CyberGhost due to its large server network.
A VPN, also known as a Virtual Private Network, changes your location by hiding your IP address. Instead, websites will see the IP address of the VPN server you connected to. Additionally, it encrypts your data and secures your internet connection. If you want to find out more about how VPNs work, read our newbies guide.
We wanted to see if The Goring hotel price changes according to location, so we switched our VPN to Paris.
Even though France is not a cheap country, the price of The Goring changed to €495 per night, or about $583.
2. Switch Your IP to a Low Income Country
Many times, browsing from a lower income country will save you even more money.
If you don't want to bounce through several different countries to try and find the best discount, it's a good idea to start by searching from a lower income country.
For instance, you can choose to browse from India.
In this case, browsing from India is not going to save you much, but it will save you more than the original price.
3. Find a Country with a Discount
Sometimes, hotels will offer discounts to people in specific locations.
We found a discount by connecting to a server in America.
So, instead of paying almost $800 a night, you would only pay $487. That's a discount of over $300 per night! Over $2,100 of savings in total.
Though browsing from London bought us the highest price, there are other cases where hotels offer the best deals to locals. If you can, it's a good idea to check prices from your home country and your destination.
With discounts like these, staying in a luxury five-star hotel in the middle of London just got more affordable.
4. Clear Your Browsing History
Even if you do use a VPN, you should always clear your browsing history and your cookies before you start searching. Sometimes, this action alone can help you find better prices. At the very least, it will keep them from rising due to repeated searches.
As mentioned earlier, comparison sites track your location and browsing history based on the cookies stored in your browser. If you aren't searching in incognito or private mode, you may find that the website can determine your actual location, even if you've connected to a VPN.
Clear your cookies and browser data to reset those websites. Then connect to your VPN, and search in private mode. You'll have to close your window and open a new one every time you change countries.
5. Be Patient
It would be wonderful if we could log online, find a hotel, and 1-2-3 book it. But saving money usually takes time.
Our advice: don't rush.
It can take some time to find the best deal. Test out locations, clear your browsing history, search for different dates (if possible), and you'll be sure to find a deal that's good for you.
We love CyberGhost for a number of reasons, but when it comes to getting the best prices on hotels, it's CyberGhost's server network that stands out.
CyberGhost operates over 7,580 servers in 90 countries. This means you have a wealth of options when it comes to finding the best hotel prices. The country with the lowest price may change depending on your destination. However, with CyberGhost, you won't have to worry about finding a server in a country with a discount.
Furthermore, CyberGhost is a good option when you're already on the road. It will protect your connection from hackers while encrypting your data. You can find out why you should always use a VPN when connecting to hotel WiFi here.
CyberGhost can unblock:
Dedicated streaming profile with servers optimized for: Netflix, BBC iPlayer, Sky Go, Comedy Central, Eurosport, ESPN, and others.
Supports torrenting:
Yes; dedicated profile shows countries and number of users.
CyberGhost works on these devices:
Windows, macOS, Android, iOS, Amazon Fire Stick, Android TV, Linux, and Chrome.
Is It Legal?
If you're worried about the legalities of using a VPN to book your hotels, rest assured. There is no legal conflict if you use a VPN to find a better price. These sites are meant to quote different prices for customers in different locations. Browsing with a VPN can help you take advantage of these differences and save a lot of money.
Idan Ben Or, an internet marketing expert, says such techniques are widespread among online retailers. If retailers safely and legally use it, the same applies to individuals.
It goes without saying that if you are looking to save money on hotel bookings, your best bet is to hide your location using a VPN.
Further Reading
Tempted to forget your VPN at your Airbnb? Here's why you need to use one.
Discover our recommendations for the best VPNs for traveling.
If you don't want to make a long-term commitment for a short trip, you can try out the best monthly VPN subscriptions.
To save money on VPNs, check out our deals page.
You can also eliminate some of the stress involved in booking a hotel with No Stress Booking. The extension is easy to install and it blocks the annoying 'last room' and 'act fact' messages that can make booking stressful.
To summarize, the best VPN for cheaper hotel bookings is...
Privacy Alert!
Your data is exposed to the websites you visit!
The information above can be used to track you, target you for ads, and monitor what you do online.
VPNs can help you hide this information from websites so that you are protected at all times. We recommend ExpressVPN — the #1 VPN out of over 350 providers we've tested. It has military-grade encryption and privacy features that will ensure your digital security, plus — it's currently offering 49% off.