How to Get an Estonian IP Address from Anywhere in 2020 [+VIDEO]
Updated on 24th April 2020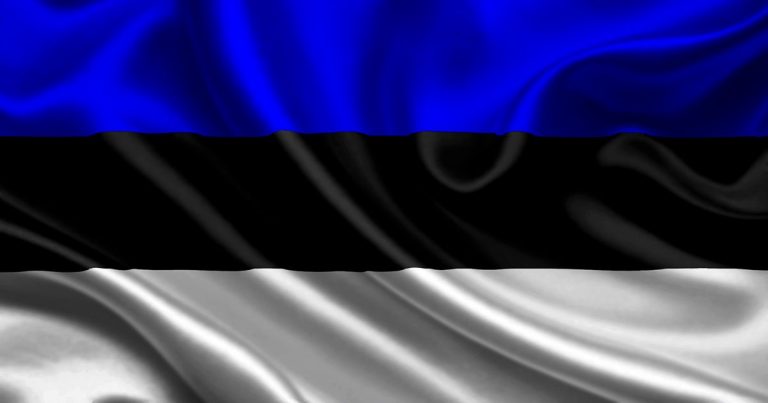 Staying up to date with news on Delfi or watching your favorite ETV shows is difficult outside Estonia. You may even be denied access to your Estonian bank account online. These problems are caused by geoblocking.
Websites read your IP address to determine where you're browsing from. If you don't have an Estonia IP, certain sites will block or restrict your access.
There's a way around the blocks, though. You can safely change your IP address with a virtual private network (VPN). Your new IP address in Estonia will allow you to use any website in the country without limitations.
We'll show you how easy it is to do. We'll also give you some tips on how to choose the best VPN provider for you.
Quick Guide: How to Get an Estonian IP Address with a VPN
Choose a VPN with servers in Estonia. CyberGhost VPN is our #1 choice.
Install the VPN and connect to a server in Estonia.
Check your new Estonian IP address using our special tool.
Get an Estonia IP Address NOW!
Table of Contents
How a VPN Can Get You an Estonia IP Address
A VPN works by connecting your computer or device to a remote server. Top VPNs have secure servers all over the world for you to choose from. Once you're connected, all your internet traffic will be routed through the server you select.
To get an Estonian IP address, all you have to do is connect to a VPN server in Estonia.
Because websites will think you're browsing from within the country, they won't limit your use. You'll be able to access everything you need in Estonia without any geo-restrictions.
Masking your location is just one benefit of using a VPN. Continue reading to find out how the right VPN will make your entire online experience better and safer.
A VPN Also Keeps You Safe & Lets You Stream Almost Anything
When you use your bank account or make payments online, you risk having your data intercepted by cybercriminals. The risk grows dramatically if you use public wi-fi while traveling.
Using strong encryption and tracking prevention, the best VPNs keep your information secure at all times. They also protect your devices from malware and hijacking, and help you stay anonymous when torrenting.
With an Estonian IP from a reliable VPN, you can browse local networks and access regional search results. If you're planning a trip to Estonia, you can find better lodging prices and read up on special events.
Watching local Estonian news and popular shows like Saladused is a great way to learn about Estonian culture. You can broaden your world or gain a better understanding of a potential new market for your business.
A free IP changer (proxy or free VPN) is another option to get an Estonia IP, but not a very safe one. Most free proxies are peer-to-peer networks, so other users can access your connection. This puts you in danger of hacking, malware, or DoS attacks.
Although a few of them do a slightly better job with security, free VPNs are unreliable for streaming. Many users sharing a limited server network means slow, unstable connections. You end up stuck with the annoyance of constant buffering.
You don't have to worry about any of those issues with top-quality VPNs. They'll keep you fully protected every time you go online. They also breeze past both geoblocks and VPN blockers to give you easy access to Netflix, the BBC iPlayer, and anything you need in Estonia.
What to Look For in a VPN
Servers in Estonia: You need at least one to get an Estonian IP address.
Unblocking Capabilities: A VPN with a track record of accessing US Netflix, Hulu, and Amazon Prime will definitely give you access to Alo TV and Kanal 2 in Estonia.
Speed: Fast servers mean smooth streaming and uninterrupted browsing. Most VPNs say they're fast, but we actually test them.
Excellent Security: AES encryption and advanced features like a kill switch and double VPN (server multi-hop) ensure your data is always safe, no matter where you surf.
Ease of Use: Choose a VPN that has an intuitive interface so you can get connected in just a couple of clicks.
The Best VPNs to Get an Estonian IP Address
Overall Rating: 4.8 – The Best-Value VPN for Estonia/Intuitively Designed Interface for Instant Streaming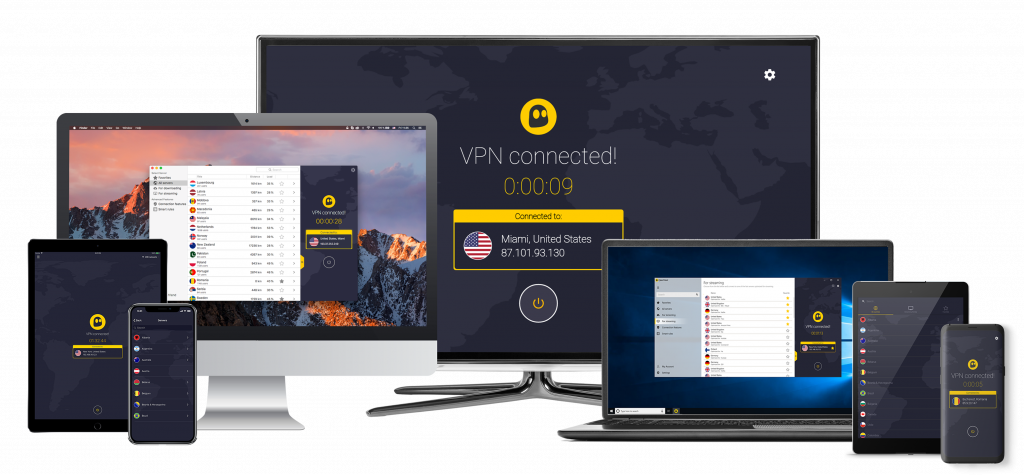 For a Limited Time ONLY – Get 73% OFF CyberGhost NOW!
CyberGhost has 10 servers in Estonia and over 3,000 around the world. It offers a secure package complete with AES encryption, a no-logs policy, and DNS leak protection so your data will never fall into the wrong hands.
Users love CyberGhost's easy-to-use preconfigured profiles. For example, the streaming profile automatically connects you with servers optimized to deliver the content you want. You'll be able to watch episodes of Õnne 13 any time you like.
Test CyberGhost for yourself with a free 24-hour trial. There's also a generous 45-day money-back guarantee when you subscribe.
Need More Info? Here's our detailed expert review of CyberGhost.
Overall Rating: 4.9 – The Fastest VPN We Tested for Estonia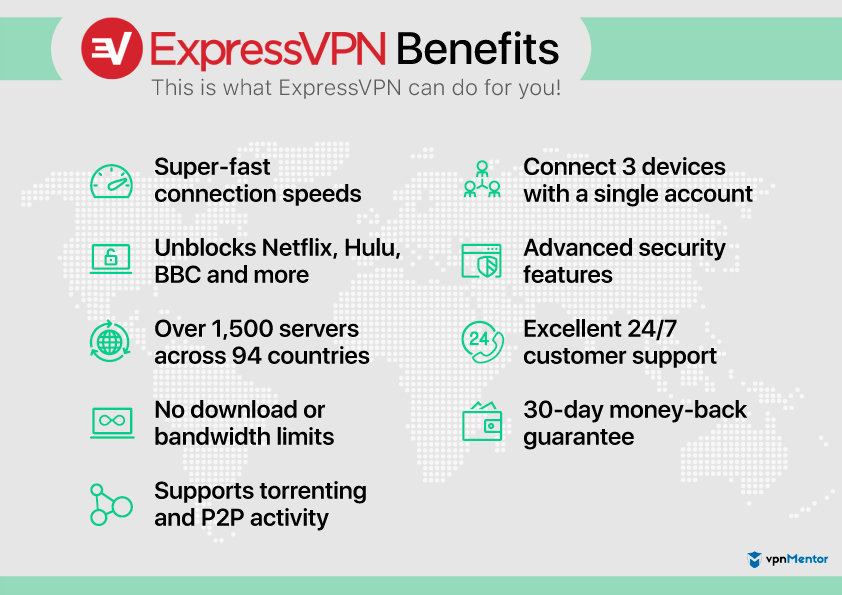 Don't Miss It: Get 49% off the fastest VPN & try it for 30 days risk-FREE!
With speeds no other personal VPN can match, ExpressVPN is a popular choice for streaming. You can watch every Korvpalli Meistriliiga game without ever missing a last-second shot.
The network includes 148 server locations worldwide, with multiple IP address options in Estonia. A topnotch security package includes split tunneling and a kill switch to give you complete control over your data.
ExpressVPN also operates under a verified no-logs policy, so your information will never be stored or mined by third parties. You can try ExpressVPN without risk thanks to a 30-day money-back guarantee.
Need more info? Here's our detailed expert review of ExpressVPN.
Overall Rating: 4.9 – Our Overall #1 VPN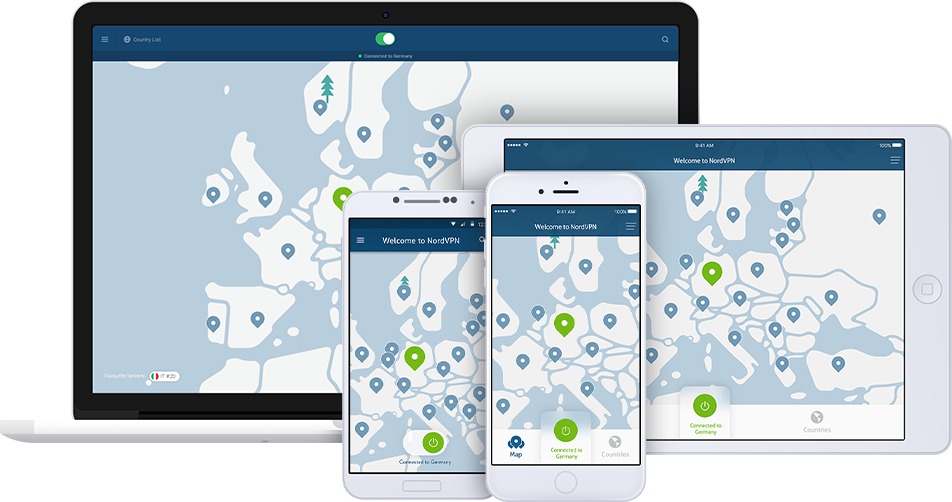 SPECIAL OFFER: GRAB YOUR 70% DISCOUNT to Get an Estonian IP Address With NordVPN NOW!
With access to 14 servers in Estonia and over 5,000 worldwide, you'll have no issue getting an Estonian IP address with NordVPN. This provider is a great option for families, with support for up to 6 devices at once with one subscription.
NordVPN's military-grade encryption, coupled with an Onion network and the unique CyberSec suite, guarantees you'll be protected against malware and hacking attacks. SmartPlay technology makes it one-click easy to stream geoblocked content.
A 30-day money-back guarantee is available if you want to give NordVPN a go risk-free.
Need more info? Here's our detailed expert review of NordVPN.
Overall Rating: 4.7 – Top Ten VPN for Speed, Value, and Security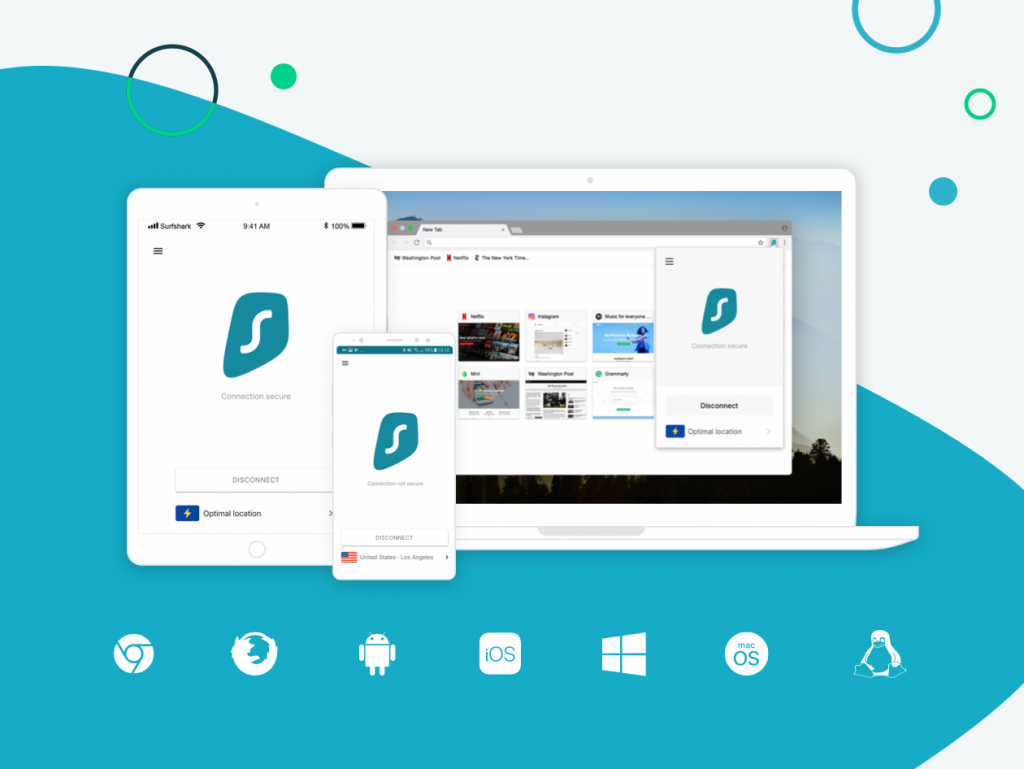 Surfshark VPN has 500+ servers, including servers in Tallinn that can give you an IP in Estonia. It's a pretty new service, but users are already impressed by Surfshark's ability to consistently bypass tough geoblocks like those on US Netflix.
It also competes well with our long-established providers in terms of security. Surfshark uses industry-leading encryption, as well as features like private DNS and a double VPN chain that encrypts your data across two or more servers for complete privacy and anonymity.
Surfshark offers a 30-day money-back guarantee, and you'll be able to test it on every device your family owns. A single subscription gives you unlimited simultaneous connections!
Need More Info? Here's our detailed expert review of Surfshark.
Further Reading
Have a look on our deals page to take advantage of the latest, best VPN offers.
Going on a trip? Find out how you can save money on flights using a VPN.
If you torrent, you might be interested to know where torrenting is allowed, and how you can get around restrictions where it's not.