How to Stream Hotstar from Outside India in 2019
Updated on 4th October 2019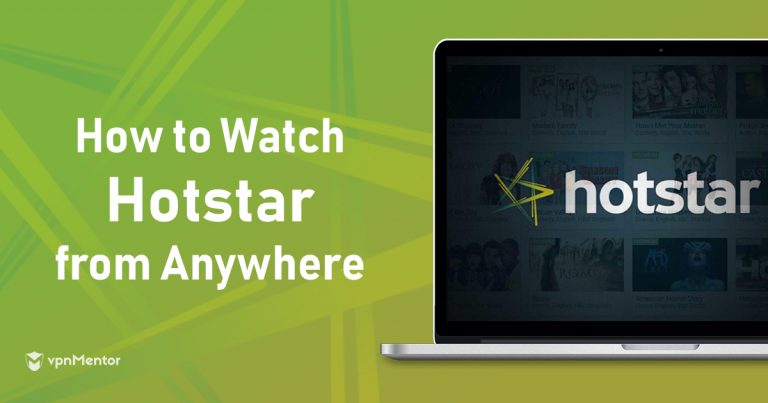 Hotstar is heaven for any Bollywood buff, die-hard cricket fan, or Indian expat looking to catch up with their favorite TV shows from back home. However, if you're located outside India, streaming all that great Indian content is going to be a bit of a challenge.
Hotstar uses geolocation technology to block viewers outside India – but don't worry. There's a quick and easy solution.
With the right VPN, you can connect to an Indian server that can grant you unrestricted access to Hotstar from anywhere in the world.
If you have a premium Hotstar account, you'll be able to enjoy its full catalog – including popular Western shows like This Is Us and Modern Family. But if not, Hotstar offers an impressive catalog of shows and movies free of charge.
Best VPNs for Hotstar
NordVPN is our overall #1 VPN, especially for streaming
ExpressVPN boasts lightning speeds for premium viewing
CyberGhost has dedicated servers for the best streaming experience
Quick Guide: How to Watch Hotstar from Anywhere
You can watch Hotstar from anywhere in the world in just three easy steps.
Choose a VPN with high speeds and unlimited data – NordVPNis our #1 choice!
Connect to a server in India.
Head over to Hotstar, log in, and enjoy!
Why You Need a VPN to Watch Hotstar
Just like Netflix and Hulu, Hotstar uses your device's IP address to find your location. If you're trying to stream Hotstar from outside of India, you'll be met with an error message:
Uh-oh, we cannot playback due to geographic restrictions. Disable VPN if it's accidentally turned on.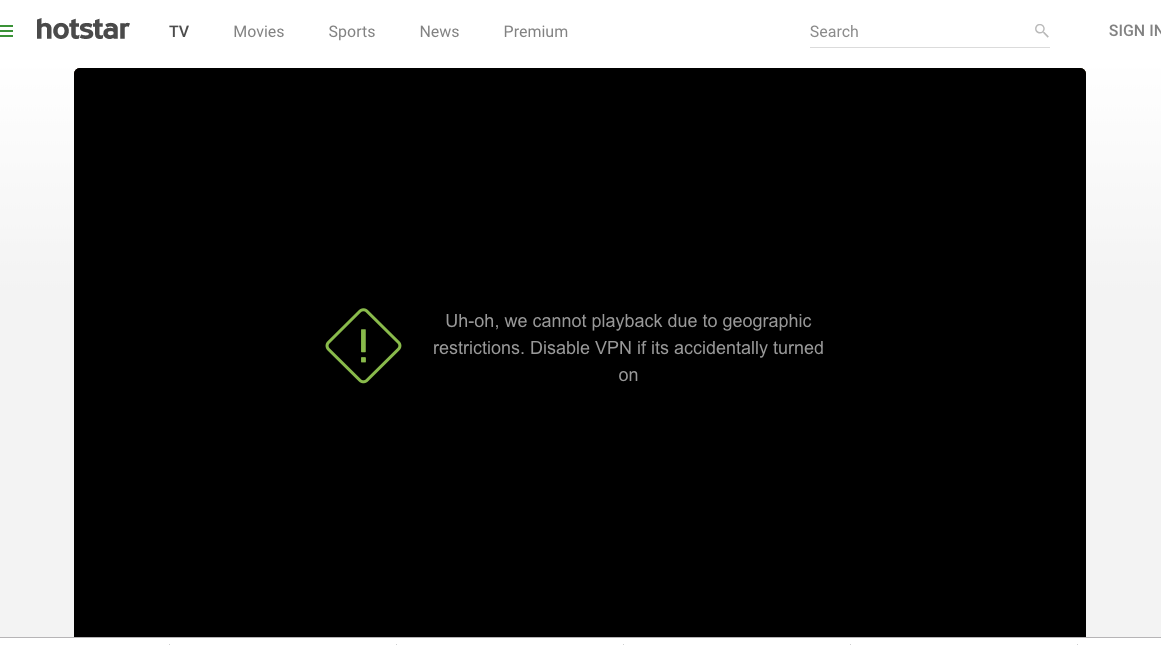 The easiest and most secure way to bypass geoblocks is to use a VPN. VPNs connect your device to a remote server in the location of your choice, masking your IP address to make it look like you're accessing the internet from another location.
To watch Hotstar from anywhere in the world, all you need to do is connect to a high-speed server in India, and you'll be ready to go!
In fact, when you use a VPN, you'll be able to unlock any geoblocked content you like – including Netflix, Hulu, and HBO Go.
VPNs also encrypt your data, protecting your personal information from online threats like hackers and spies. Your data will be virtually unreadable, so nobody will be able to see what you're watching online, including your ISP and government censorship bodies.
Choosing the right VPN is crucial to secure, fast, and anonymous internet access. When you choose a VPN for Hotstar, look for providers that offer unlimited bandwidth and high-speed servers in India – after all, there's nothing worse than sitting around in silence while your stream buffers!
Hotstar uses anti-VPN technology to compare your IP address with a list of known VPN servers, and if it finds a match, you won't be able to watch your stream. Luckily, there are a few premium VPNs that can bypass VPN blocks by regularly refreshing their servers' IPs to avoid detection.
Your VPN will also need to offer apps for all of your devices, and if you're looking to keep the whole household entertained, keep an eye for services that offer multiple simultaneous connections, too.
In terms of your online security and privacy, your VPN should offer 256-bit encryption, a strict no-logs policy, and an automatic kill switch to prevent unprotected data from leaving your network in the rare event that your VPN connection fails.
Why Not Just Use Hotstar USA?
Hotstar also offers a US version of its streaming service for viewers who live in the states – but that isn't as convenient as it sounds. There are several advantages to using a VPN to access Hotstar India even if you're in the US – like saving a lot of money on subscription fees!
Hotstar India is available for a fraction of the price of its US counterpart, and it even offers some shows and movies free of charge! Although it primarily features Indian TV shows and movies, it also offers a lot of Western content, like This is Us and Modern Family.
It also offers a 7-day money-back guarantee – but if you change your mind once you've signed up to the US version, you won't be getting your money back.
The Best VPNs for Watching Hotstar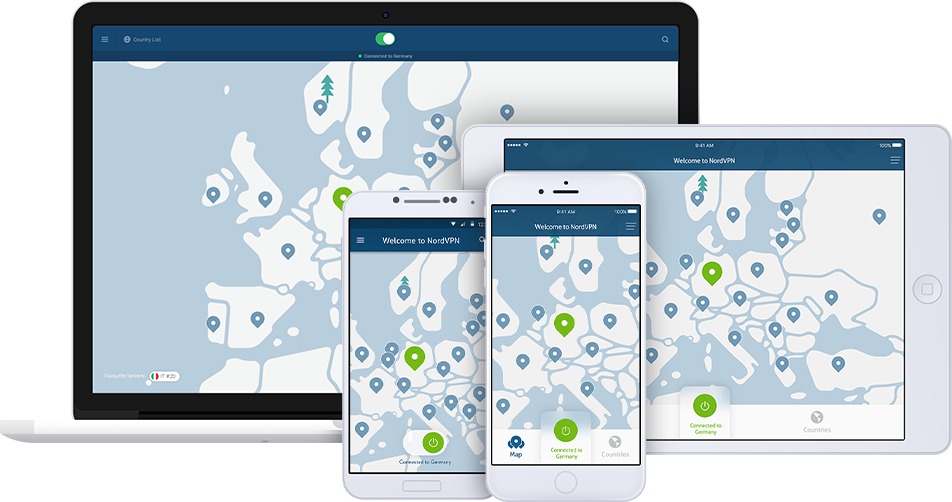 NordVPN combines high speeds, unlimited bandwidth, and top-of-the-line security features to bring you the smoothest Hotstar streaming experience possible.
It regularly updates its 5,000+ servers to ensure they can bypass geoblocks and VPN blocks – and with virtual locations in 62 countries (including India) you'll never be short of something to watch.
NordVPN's SmartPlay technology makes streaming geoblocked content easy. It automatically detects the server you need to bypass a geoblock and makes the switch for you – you can go from Netflix US to Hotstar in a single click without having to change any of your settings!
NordVPN also safeguards your personal information with military-grade encryption, a strict no-logs policy, and an automatic kill switch. In fact, it actually encrypts your data twice using a Double VPN protocol.
Impressive all-around service has earned NordVPN excellent customer reviews, and you can try it out risk-free with 30-day money-back guarantee.
 NordVPN can unblock:
Netflix, HBO, Hulu, Showtime, BBC iPlayer, Amazon Prime Video, and Sling TV.
Supports torrenting:
Yes, P2P specialty servers available.
NordVPN works on these devices:
Windows, macOS, Android, iOS, Android TV, Linux, Chrome, and Firefox. It's also compatible with routers.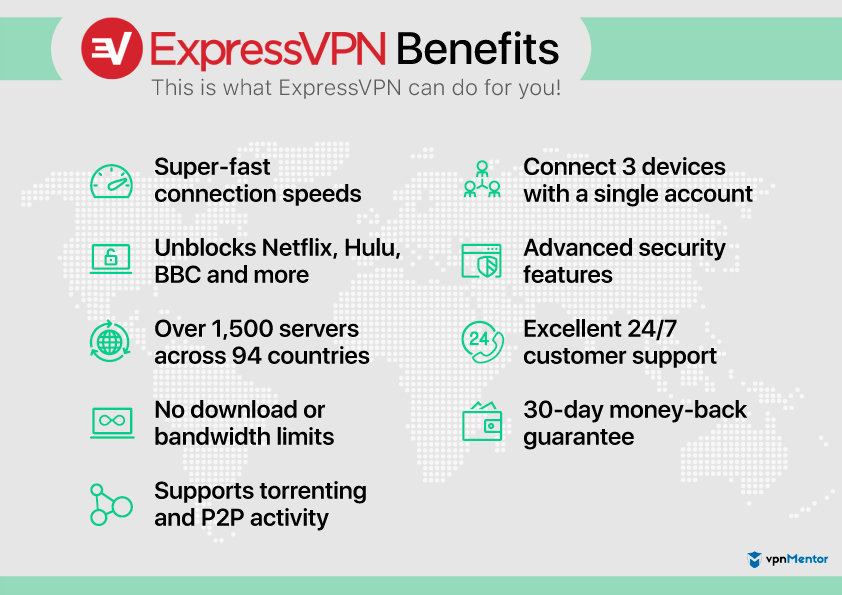 ExpressVPN is our speed test champion – and this really shows when you're streaming Hotstar! Its unlimited bandwidth and specialized servers mean you can say goodbye to buffering when you're watching your Musakaan marathon.
You'll have a choice from over 2,000 servers in 94 countries, including high-speed servers in Chennai and Mumbai.
But ExpressVPN isn't just great for streaming – its state-of-the-art security features safeguard your personal information to ensure you're always anonymous online.
ExpressVPN offers a 30-day, no-questions-asked, money-back guarantee and a 7-day free trial for the Android and iOS apps. To learn more about what this lightning-fast VPN can do, check out what real users have to say about ExpressVPN.
 ExpressVPN can unblock:
Netflix, Hulu, HBO, Amazon Prime Video, Showtime, Sling TV, DAZN, and BBC iPlayer.
Supports torrenting:
Yes, all servers support P2P activity.
ExpressVPN works on these devices:
Windows, macOS, Android, iOS, Android TV, Linux, Chrome, and Firefox. It also offers an app for use with certain routers.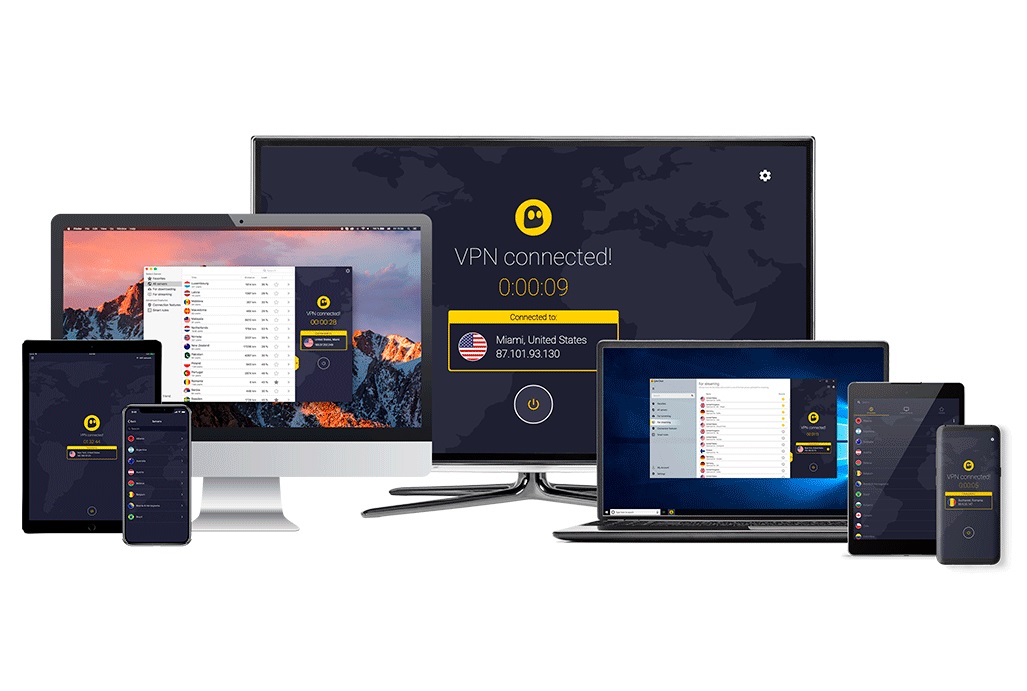 Its super-fast speeds and unlimited bandwidth makes CyberGhost a popular choice for Hotstar fans. In fact, its easy-to-use apps even include a built-in streaming profile that optimizes your viewing experience in just a few clicks!
With CyberGhost, you can choose from over 3,700 servers in 60 countries, including 20 high-speed servers in India, and its high-end security features, like 256-bit encryption and a strict no-logs policy, will keep your data safe while you browse.
You can try CyberGhost risk-free with its generous 45-day money-back guarantee and free trials of up to 7 days from Android, iOS, and Windows.
 CyberGhost can unblock:
Dedicated streaming profile with servers optimized for: Netflix, BBC iPlayer, Sky Go, Hulu, Comedy Central, Eurosport, ESPN, and others.
Supports torrenting:
Yes; dedicated profile shows countries and number of users.
CyberGhost works on these devices:
Windows, macOS, Android, iOS, Amazon Fire Stick, Android TV, Linux, and Chrome.
Summary
If you live or travel outside of India but can't wait to catch up on all your favorite Hotstar shows and movies, a VPN is the easiest and safest way to get the access you need.
The right VPN will help you unlock geoblocked and censored content from around the world safely and anonymously, while protecting your connection from hackers and attackers.
Before you settle in for your Hotstar marathon, check out our bargain-hunters' collection of the best deals currently available for these top VPNs.
Other Articles You Might Like:
The Best VPNs for Streaming Movies
Not Sure Who Is Better For You – Express or Nord? Read here a detailed comparison