NordVPN Works with Netflix (and It's FAST!)
Netflix has made it much harder for VPNs to bypass its geoblocks. But NordVPN can unblock it with super fast speeds. Here's how to get it. Share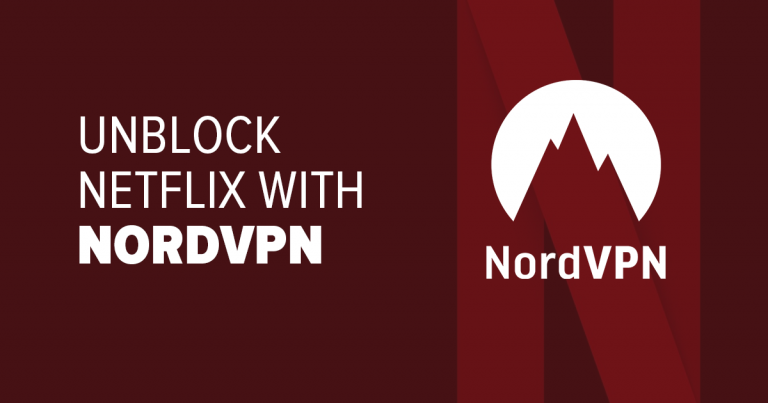 Ah, the notorious Netflix proxy error — the gatekeeper between a VPN user and the king of streaming. It has stopped plenty of VPNs dead in their tracks, and even if you get around the block, you may still run into buffering issues.
Watching regional versions of Netflix abroad has been increasingly difficult lately, but there still are providers dedicated to delivering a quality experience and reliable unblocking.
NordVPN has always been one of these providers — and now it's even better. Read on to find out why.
Huge Improvements to Servers
NordVPN is one of the few VPNs out there that take Netflix unblocking very seriously. The team has always come up with solutions to Netflix's strict geoblocks in the constant back-and-forth.
This past year, NordVPN drastically increased their server roster, which resulted in steady service updates. Their server roster is now at the staggering number of 2649 across 59 countries. While this is great for the VPN overall, it's even better news for users in the market for a solid Netflix VPN.
Here's why:
Netflix periodic blacklists VPN IP ranges. As a result, a VPN's unblocking functionality is rendered obsolete in one fell swoop. Adding new servers is an effective yet costly solution to this.
We've always maintained that a VPN that regularly expands its servers is a VPN worth using. The addition of new NordVPN servers is a welcome one. Coupled with the specific Netflix servers it has had for a while, you should expect zero issues with this VPN, whether it's Netflix in America, the United Kingdom, or France you're after.
The good news doesn't end here! Speed was also on NordVPN's agenda. If you've ever used ExpressVPN (another excellent provider), you were most likely impressed by how fast it was. Well, NordVPN is now firmly in this territory as well, and it's here to stay.
Watching your favorite shows and movies in the best possible quality is a must. NordVPN's high-speed servers will make sure you do just that — forget about waiting for videos to load or buffer!
NordVPN — Now Even Better for Netflix
NordVPN is hard at work to deliver the ultimate US/UK Netflix experience for its users abroad. That's without mentioning affordability — not only does this VPN offer one of the best price-to-quality ratios on the market, it also has wonderful deals going around all the time.
Right now you can save 77% on NordVPN — check out our VPN deals page to learn how you can start off the new year with an amazing bargain!
Nord also boasts the following features:
Unbeatable protection from hackers and the prying eyes
Access to hundreds of servers, including specialty servers like:

P2P
Ultra Fast TV (which we recommend using for Netflix)
Double VPN
VPN-over-Tor
Dedicated IP
Anti-DDoS

24/7 chat
User-friendly apps for Windows, Mac, iOS, and Android
How to use NordVPN to access Netflix
Using NordVPN to access Netflix is extremely easy. Here's how to do it:
Sign up for Nord.
Once you're signed up and have the app running, connect to the country you wish to access Netflix from (i.e. the US or UK).
Connect to your Netflix account
Enjoy!
Yep, it's that easy.
To make sure you get the best quality for your connection, here are Netflix's video quality recommendations and their corresponding internet speeds.
Minimum quality for 500 kbps of internet speeds.
Less than 480p for 1.5 Mbps of internet speed.
480p or better (standard quality video) at speeds of 3 Mbps.
720p or better (high definition video) at speeds of 5 Mbps.
Ultra HD at speeds of 25 Mbps. This is 1080p or better quality.
Remember, Netflix is a separate service from NordVPN, so in order to access US Netflix with NordVPN, you need to purchase a plan for each. Both are relatively inexpensive and give you access to thousands of shows, documentaries, and movies. You really can't go wrong.
Want to learn more about NordVPN? Click here to read reviews.
Not sure if NordVPN's for you? You can also read up on our TOP RATED VPNs here.