NordVPN Can be Used to Unblock Netflix – Here's How!
Netflix is an amazing video streaming platform. Sadly, access is limited in most parts of the world, but NordVPN can help you access any show, movie, or documentary that you wish to! Share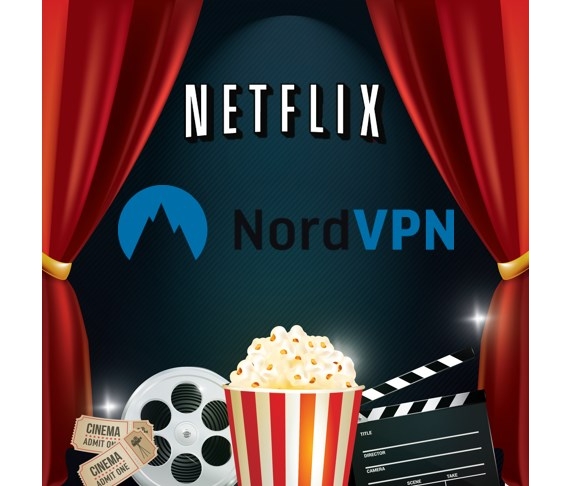 Netflix is one of the most popular video content platforms in the world (along with Hulu and Kodi). In fact, it boasts the best video content that anyone can find in one place. Many beloved shows can be found here. The problem is that Netflix is not available in all countries. Even when it's found outside the United States, not every show can be enjoyed. This is referred to as geo-restriction and it is used by many companies offering services outside their domicile locations to limit their services.
To do this, firms such as Netflix simply look at the IP address of the user to determine their location. To overcome this scenario, one has to cheat the Netflix servers into thinking they are from the United States. The best way to do so is to use a VPN service. A virtual private network works by hiding the actual IP address of the user and assigning them another one in the country of their choice.
NordVPN can help you gain access to Netflix
NordVPN is the best VPN on the market right now, and even has a specialty server dedicated to streaming content called Ultra Fast TV. Aside from granting you access to Netflix, Nord also boasts the following features:
Unbeatable protection from hackers and the prying eyes of the government
Access to hundreds of servers, including specialty servers like:

P2P
Ultra Fast TV (which we recommend using for Netlix)
Double VPN
VPN-over-Tor
Dedicated IP
Anti-DDos

24/7 chat
Extremely intuitive dedicated apps for Windows, Mac, iOS and Android
Using NordVPN to access is extremely simple. Here's how:
Sign up for Nord – be sure to check out our Deals page to see if we have any current promotions for them.
Once your signed up and have the app running, connect to the country that you wish to access Netflix from (i.e. US or UK).
Connect to your Netflix account and enjoy!
It's that easy.
The video quality recommendations and their corresponding internet speeds from Netflix are:
Minimum quality for 500 kbps of internet speeds.
Less than 480p for 1.5 Mbps of internet speed.
480p or better (standard quality video) at speeds of 3 Mbps.
720p or better (high definition video) at speeds of 5 Mbps.
Ultra HD at speeds of 25 Mbps. This is 1080p or better quality.
Remember, access to Netflix is separate from access to NordVPN, YOU MUST PURCHASE A PLAN FOR BOTH. Both come at minimal cost and grant you access to thousands of shows, documentaries and movies.
BE SURE TO CHECK OUR DEALS PAGE TO SEE IF EXPRESSVPN HAS AN ACTIVE DEAL BEFORE PURCHASING A SUBSCRIPTION. We keep this page updated with all currently running promotions.
You can also see our TOP RATED VPNs here.