5 Best VPNs for Thailand – For Safety, Streaming & Speeds in 2020
Updated on 22nd July 2020
Government control of the internet has increased dramatically in Thailand since the country revised its Computer Crime Act (CCA). Over 100,000 websites have been blocked, and Internet Service Providers (ISPs) are collecting more data on users. Read on to learn about the best VPNs to get you around the blocks and keep you safe! Share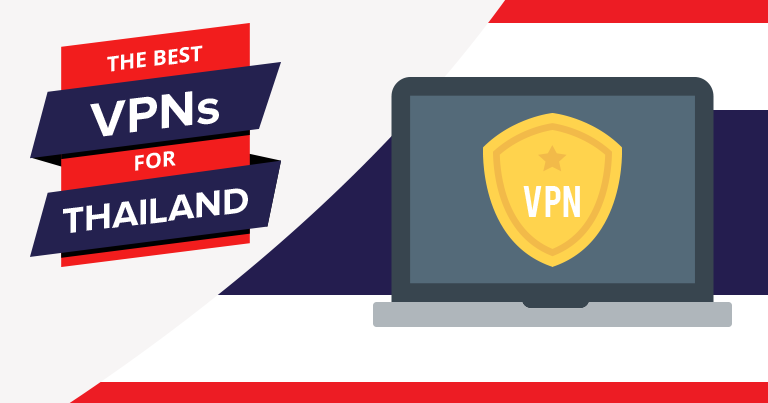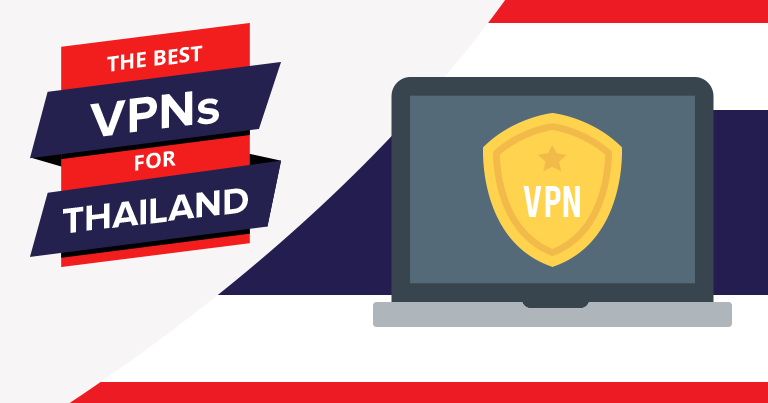 In Thailand, your internet activity is closely monitored. A single comment or shared news article on social media can have serious legal consequences. In 2016, a law student and activist received a five-year prison sentence for sharing a BBC documentary that was considered unflattering to the Thai Royal Family.
Links to that documentary were temporarily blocked by the Thai Ministry of Digital Media. In 2017, the former Prime Minister's nephew was sentenced to eight years in prison for a Facebook commentary about the film.
In recent years, a number of websites have been restricted or blocked at various times, including mypost.com, dailymail.co.uk, Wikileaks, pornography sites, and websites offering censorship circumvention tools. Methods used to implement censorship include DNS Hijacking.
A VPN will change your IP address and encrypt your data so you can avoid government and ISP surveillance in Thailand. You'll be free to access censored and geoblocked content like discussion forums, news networks, and streaming services.
However, some VPNs don't completely protect your privacy, and others really slow down your internet connection. To help you find one you can rely on, our experts have put together a list of the five best VPNs for Thailand.
Quick List of the Best VPNs to Use in Thailand
What You Should Look For in a VPN for Thailand
The 2007 Computer Crime Act (CCA) governs internet use in Thailand and penalizes anyone who uploads content deemed to be forged, false, or likely to cause harm. Anyone found guilty of violating the act faces prison time and fines.
The scope of the CCA was widened in 2017 to include content that could "cause public panic," along with any content identified as damaging to national security, public safety, or the national economy. However, censorship is inconsistent – a legal site today might be banned tomorrow.
Worse still, the interim constitution adopted following the 2014 military coup removed citizens' right to privacy, meaning that any information on the internet can be accessed by the government and cooperating third parties without your knowledge or consent.
Because the list of banned or restricted sites constantly changes, you need a secure VPN to mask your location and identity every time you access the internet in Thailand, whether you are at home, at work, or using public wi-fi, and no matter which websites you plan to visit.
If you are visiting Thailand, a VPN will keep your communications with friends and relatives safe and private. The best VPNs also give you anonymous access to geoblocked content, including news services in your home country and streaming services like Netflix and Hulu.
For complete privacy protection and unrestricted access to the web, choose a VPN that has:
servers in Thailand (to keep you protected when want to you access local content)
servers in all countries where you want to access websites and streaming content
reliable, fast performance
advanced encryption to hide your location and identity
no logging of user activity or data
a proven ability to get past both content geoblocks and VPN-blocking protocols.
These Are the Best VPNs for Thailand – Here's Why: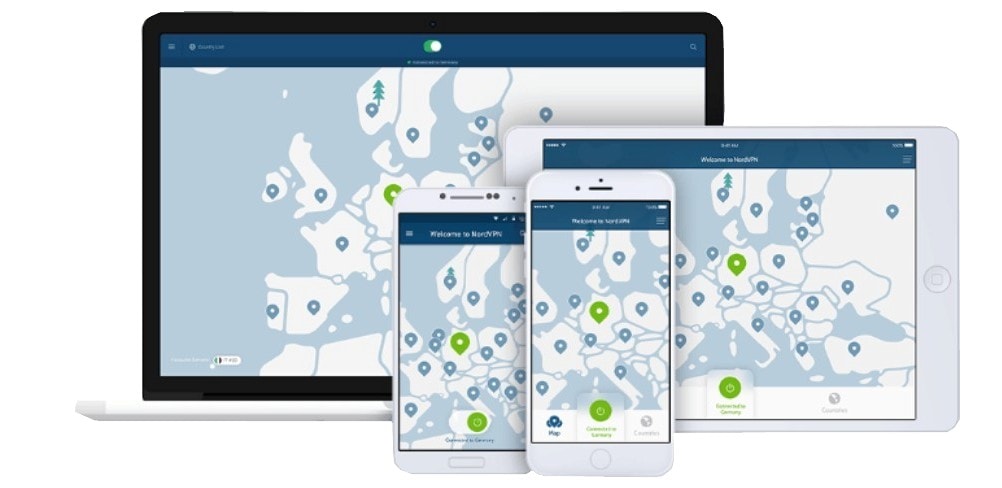 With over 4,700 servers in 62 countries including Thailand, NordVPN is one of the most popular and secure VPNs on the market. Its zero-logging policy, extremely fast speeds, and 2048-bit encryption have earned it our Best Overall VPN award two years in a row.
In addition to an easy-to-use interface, NordVPN allows for up to 6 simultaneous device connections. Think it sounds too good to be true? Don't take our word for it, you can read user reviews here!
Money-back guarantee:
NordVPN can unblock:
Netflix, HBO, Hulu, Showtime, BBC iPlayer, Amazon Prime Video, and Sling TV.
Supports torrenting:
Yes, P2P specialty servers available.
NordVPN works on these devices:
Windows, macOS, Android, iOS, Android TV, Linux, Chrome, and Firefox. It's also compatible with routers.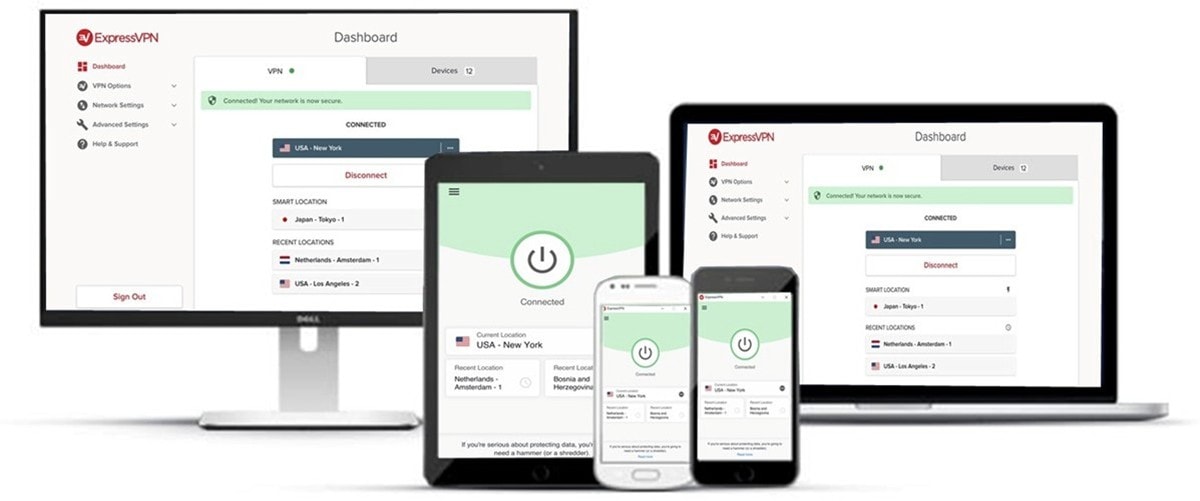 Stream endlessly without throttling from anywhere in the world with ExpressVPN. With unlimited bandwidth and 2,000+ servers in more than 90 countries, including Thailand, ExpressVPN lives up to its name with lightning-fast speeds.
Based in the British Virgin Islands, ExpressVPN operates with no data retention laws and never keeps logs. While its exceptional security and speed make it a little more expensive than other VPNs, enthusiastic users believe that ExpressVPN is more than worth its price.
Money-back guarantee:
ExpressVPN can unblock:
Netflix, Hulu, HBO, Amazon Prime Video, Showtime, Sling TV, DAZN, and BBC iPlayer.
Supports torrenting:
Yes, all servers support P2P activity.
ExpressVPN works on these devices:
Windows, macOS, Android, iOS, Android TV, Linux, Chrome, and Firefox. It also offers an app for use with certain routers.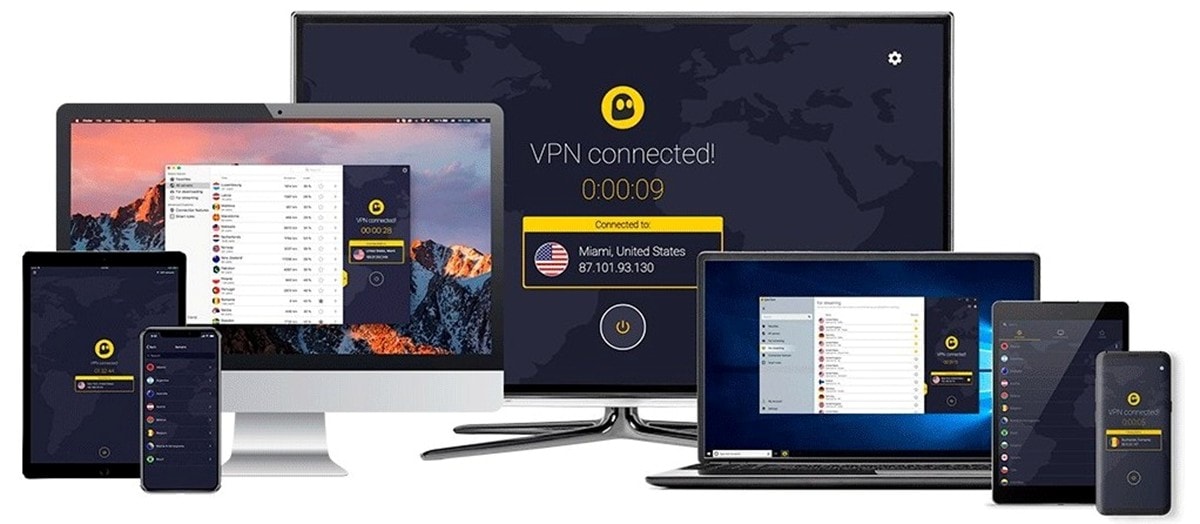 If you're looking for an affordable, easy-to-use VPN, then CyberGhost might be perfect for you. With more than 5,700 servers spread across Thailand and 90 other countries, CyberGhost delivers unrestricted access to the global web with consistently high speeds.
This VPN doesn't keep any data logs and is both reliable and secure. Because it allows for up to 7 simultaneous device connections across various operating systems, CyberGhost is a great choice if you are traveling with your whole family. Read why users love it.
Money-back guarantee:
CyberGhost can unblock:
Dedicated streaming profile with servers optimized for: Netflix, BBC iPlayer, Sky Go, Comedy Central, Eurosport, ESPN, and others.
Supports torrenting:
Yes; dedicated profile shows countries and number of users.
CyberGhost works on these devices:
Windows, macOS, Android, iOS, Amazon Fire Stick, Android TV, Linux, and Chrome.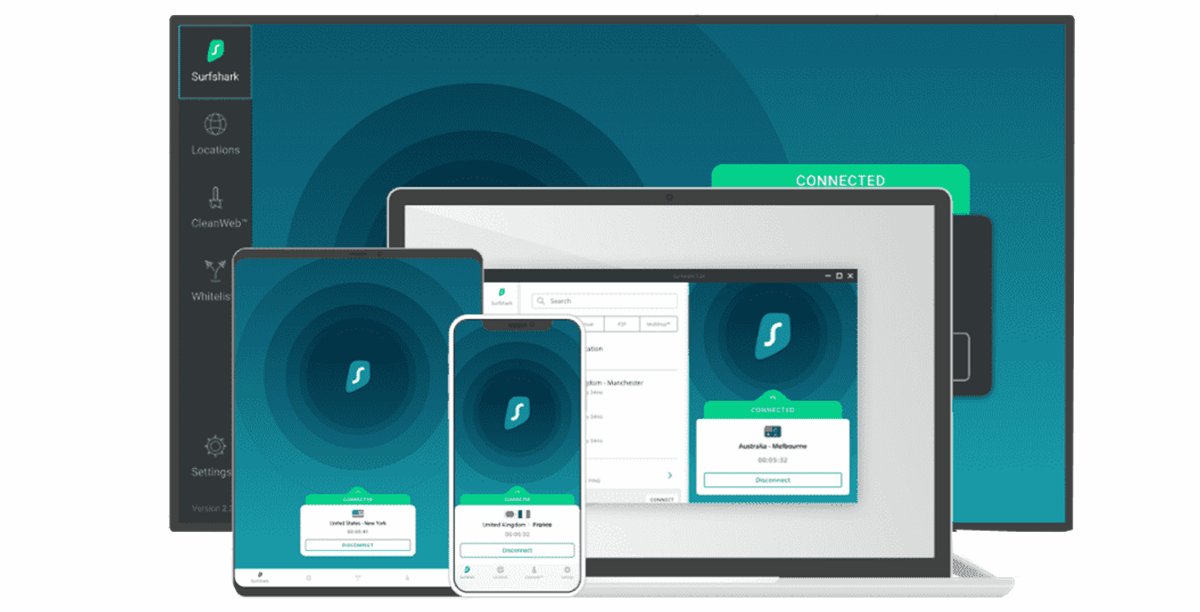 Surfshark offers consistently high speeds across a server network that spans 61 countries, including Malaysia and Vietnam. You can protect all your devices with unlimited simultaneous connections.
It has all the essential security features, including strong encryption, leak protection, and an automatic kill switch that halts data transmission if the server connection is interrupted. It also offers a built-in ad, tracker, and malware blocker and apps for all major platforms.
Above all, users appreciate Surfshark's speed and reliability.
Money-back guarantee:
Surfshark can unblock:
Netflix, Hulu, CBS, ESPN, Amazon Prime Video, and others.
Supports torrenting:
Yes, all servers support P2P activity.
Surfshark works on these devices:
Windows, macOS, Android, iOS, FireTV, Linux, Chrome, and Firefox.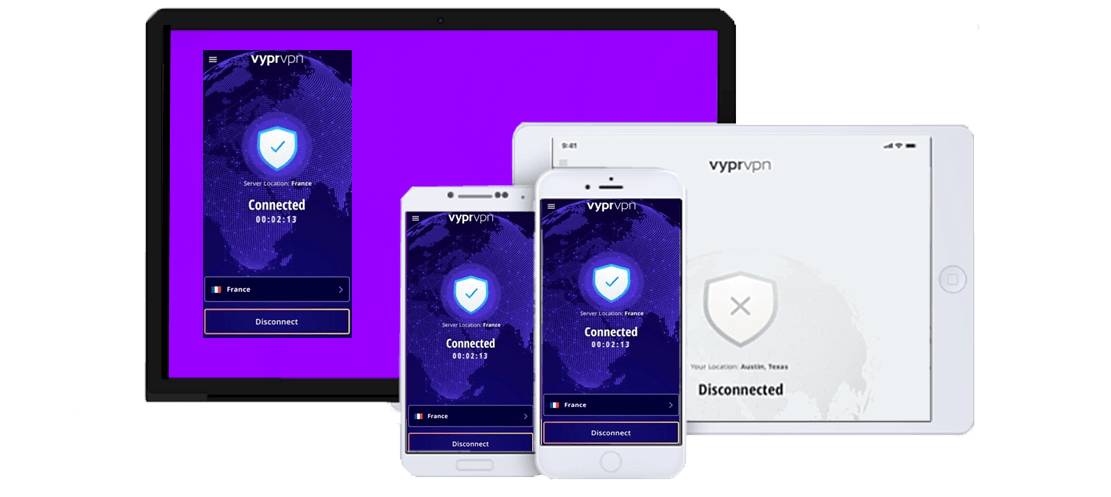 Specifically designed to overcome VPN blocking, VyprVPN's Chameleon technology scrambles OpenVPN metadata, making it unrecognizable to detection tools like deep packet inspection (DPI).
This feature helps you bypass government network restrictions and access the uncensored web without sacrificing your data security. Note that VyprVPN temporarily stores some session data, but the logs are protected by strict Swiss privacy laws. VyperVPN can even help you access BBC iPlayer.
Unlike many VPNs, VyprVPN actually owns all 700 of its servers in Thailand and 64 other countries, which many users appreciate.
Money-back guarantee:
VyperVPN can unblock: 
Netflix, Hulu, BBC iPlayer.
Supports torrenting: 
Yes, all servers support P2P activity.
VyperVPN works on these devices:
Windows, macOS, Android, iOS, Routers, Android TV, QNAP, Blackphone, Anonabox.
Bottom Line
Whether you're visiting Thailand or live there permanently, a VPN is a must-have every time you use the internet. The best VPNs for Thailand will protect you from the country's web surveillance and harsh censorship laws and give you access to geoblocked content.
A trustworthy VPN will also allow you to use public wi-fi without worry, knowing that your identity and data are securely encrypted. If you are having a hard time deciding which VPN is best for you, learn more by reading our article on the best overall VPNs available today.
Best of all, since all the top VPNs for Thailand offer free trials and/or money-back guarantees, you can try them out with no risk.
Start Your Free NordVPN Trial Now
You May Also Like:
To summarize, the best VPNs for Thailand 2020 are…