How to Get a FREE VPN for Netflix in 2020 [+ Setup Guide]
Updated on 20th February 2020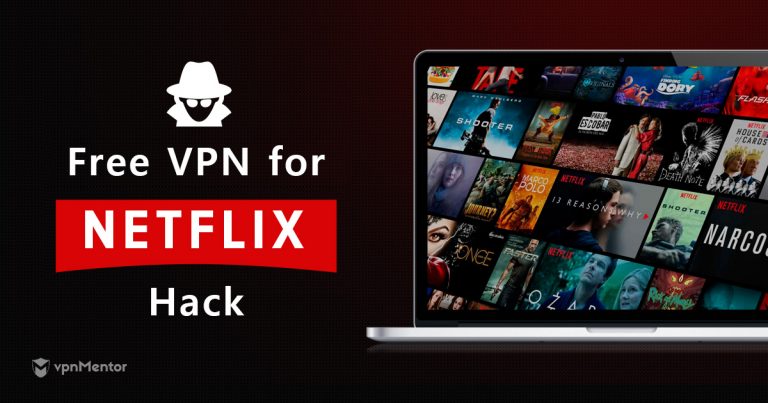 Netflix restricts the content you see based on where you're located. To access international catalogs, you need to use a VPN to change your IP address. This way you can bypass the geo-restrictions Netflix places on media catalogs.
However, Netflix uses anti-VPN technology. This prevents many users from accessing Netflix at all. In particular, free VPNs cannot bypass this sophisticated technology.
If you want a free VPN for Netflix, you should try a premium service like NordVPN. NordVPN offers users a 30-day free trial using their 30-day money-back guarantee so you can see for yourself just how well NordVPN performs when it comes to bypassing geoblocks.
Can I Use a Free VPN for Netflix?
Free VPNs allow you to browse through most content on the web. However, the powerful anti-VPN technology that Netflix employs makes it impossible for free VPNs to access the service. Only premium VPNs can overcome these blocks and access Netflix.
Netflix uses anti-VPN software to comply with copyright and intellectual property laws. Certain films and shows have licensing agreements with Netflix that can only be enforced in certain countries. Other studios and producers may not want their content to be viewed by users in a country where it is not yet available.
Netflix's anti-VPN technology works like this: the software identifies a list of known VPN IP addresses through a database. Once you connect to Netflix, the technology will check your IP address to see if it matches any of the known VPN IPs. Your access to Netflix will be blocked if a match is detected.
Premium VPNs have servers available all around the world. These VPNs allow you to consistently access Netflix because of the global nature of their operation. Netflix is always updating its list of VPN IPs, but premium VPNs are likewise constantly adding new servers to their operations.
If you are using a premium VPN service and are having trouble accessing Netflix, it's possible that the server you are connected to has had an IP address added to the Netflix anti-VPN database. Sometimes, bypassing the geo-restrictions is as easy as changing servers and trying to access Netflix again.
Are Free VPNs Safe?
There are a few downsides to using free VPNs. For starters, they're rarely actually free. When you use a free VPN you often pay with slow speeds, advertisements, data limits or even data theft. The most secure free VPNs frequently enforce strict data limits. The data allowance usually is not enough to stream or torrent at all.
You can read all about the advantages and disadvantages of free VPNs here.
Free Netflix VPN Hack
For the easiest access to Netflix, NordVPN is a great choice. NordVPN has the high speed necessary for streaming movies and shows online, no bandwidth restrictions, and over 5,000 servers located around the world.
There are a number of great VPNs that offer speed and anonymity, but that don't have the sophistication or available servers to consistently access Netflix.
Netflix has become extremely efficient at identifying IP addresses from free VPN servers and blocking their connections to the service. The last thing you want is to go through the hassle of installing a VPN only to find that you can't access Netflix.
If you want to access Netflix for free while using a VPN, you can take advantage of the risk-free 30-day money-back guarantee that NordVPN offers. Sign up for the service with the trial offer, choose a VPN server, and then log in to your Netflix account to start watching movies and shows. It's that easy! 
If you decide not to keep your NordVPN subscription, it's easy to cancel and get your money back.
Why Choose NordVPN To Watch Netflix?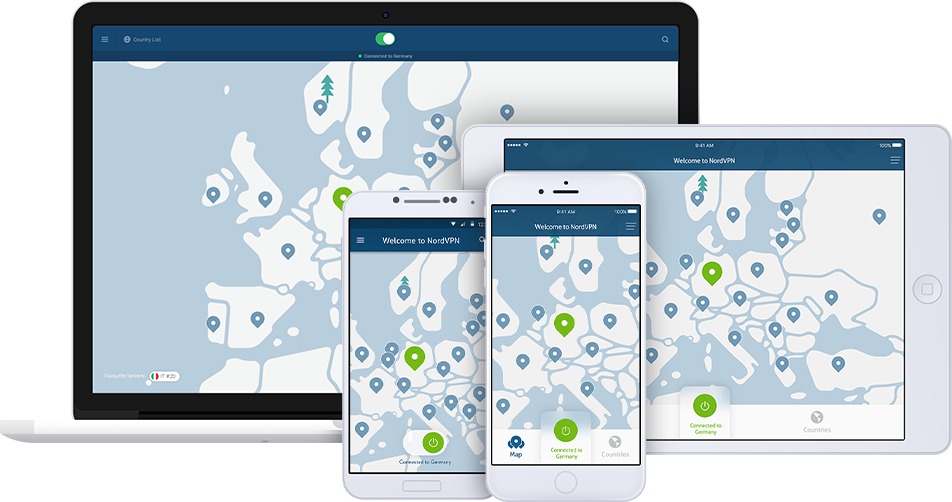 Free VPNs may allow you to surf the web without a problem, but they aren't going to allow you to consistently access Netflix. If you want access to Netflix while you travel, or if you want to see which shows and movies are available on Netflix in different countries, then we recommend using NordVPN.
Besides being one of the top VPNs for accessing Netflix, NordVPN offers you a wide range of impressive features.
Here's what you can expect from NordVPN when you subscribe to the service:
High-speed streaming of movies and shows
Military-grade encryption
Over 5,000 servers
Simultaneous connections across 6 devices
No logs policy
24/7 customer service and assistance
Nord offers a 30-day money-back guarantee so you can test the service to make sure it works for you. Read what Nord VPN users have to say about the product.
NordVPN can unblock:
Netflix, HBO, Hulu, Showtime, BBC iPlayer, Amazon Prime Video, and Sling TV.
Supports torrenting:
Yes, P2P specialty servers available.
NordVPN works on these devices:
Windows, macOS, Android, iOS, Android TV, Linux, Chrome, and Firefox. It's also compatible with routers.
Conclusion
NordVPN is our top VPN recommendation for Netflix viewing. It is fast, secure, and will easily bypass Netflix's anti-VPN software. However, you should know that choosing a VPN for Netflix is about more than just movies and shows.
When you choose a good VPN, your browsing history will remain completely anonymous and your connection will always be secure. This means that you can access the web through any wi-fi connection without having to worry about hackers or third parties viewing your data.
NordVPN is a great choice for Netflix viewing and for the security and privacy you want to browse the web with peace of mind.
Further Reading
Want to find some premium VPNs that fit your budget? We've created a list of the top VPN deals available on the web.
Save on your NordVPN subscription.
Need to figure out why you need a VPN in the first place? Check out our VPN guide for newbies that introduces you to the technology.