How to Watch Antena 3 and Access All of Atresmedia Outside Spain
Antena 3 is one of Spain's most recognized TV channels. It became the country's first nationwide, privately-owned TV station in 1990 breaking the monopoly previously held by RTVE. Since then, it has established itself as the favorite of a multitude of Spanish speakers.
It's a combination that has provided many TV hits over the years, such as El Barco, El Internado, and Aquí no hay quien viva, among others.
With so much great content to watch on Antena 3, it's no surprise that many people are looking for the most reliable way to watch the channel abroad, including on platforms like Kodi.
Whether you are planning a trip abroad, you live or work in another country, or you just want to brush up on your Spanish, a VPN can help you get guaranteed access to Antena 3 online. Stay tuned to find out how!
How do I Get Antena 3 Online?
Antena 3 is owned by Atresmedia (formerly Grupo Antena 3). There is a live stream on Atresmedia's website, but you'll need to be subscribed to watch: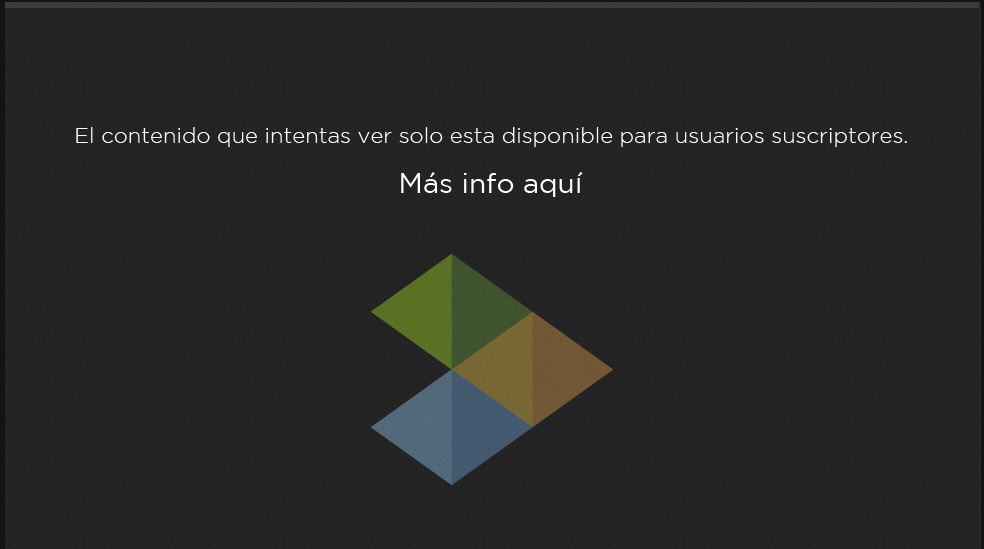 The good news is that an international subscription will only set you back 4 euros a month, and you can pay via PayPal. That's great, right?
While Atresmedia doesn't make it immediately apparent, exclusive broadcasting rights mean some programs on the livestream are geoblocked outside Spain.
There are geographical restrictions on most of the TV series, as well as a couple of talk shows. So, while you won't be denied access to the stream, you'll have problems if you want to watch these programs. How do you get around them?
The answer is to use a VPN. Here's how it helps you.
Get the Most out of Antena 3 Online with VPN
A virtual private network's strengths are full privacy, security, and anonymity on the Internet. In addition to that, a VPN is great at eliminating geographical restrictions on Web content.
Good VPNs are not only powerful, they're simple to use. You'll only need a couple of minutes to get started. If you want to learn more, there's always our beginner's guide — check it out if you're just now making your first steps using a VPN.
You'll want to consider a number of things when looking for a VPN – you'll need unlimited-bandwidth servers, a fast and reliable connection, and variety of Spanish servers. We recommend this list of VPNs for guaranteed and easy access — each of them has all you need to get unlimited Antena 3 streaming anywhere:
How to Get Antena 3 on Kodi
If a live stream on your browser is too old hat, you can use Kodi.
You'll need an add-on to get channels on this platform. Our plugin of choice is TValarcarta. Let's have a look at downloading and installing it.
IMPORTANT: Make sure your VPN is enabled when you install add-ons and plugins. Kodi has been under severe scrutiny lately and many add-ons have been blocked. Strong encryption and a zero-logs policy is a must to make sure you're protected.
1. Start by enabling add-on installations from unknown sources. On your home screen, go to Settings > System Settings > Expert (1) > Add-ons (2) > Unknown sources ENABLED (3):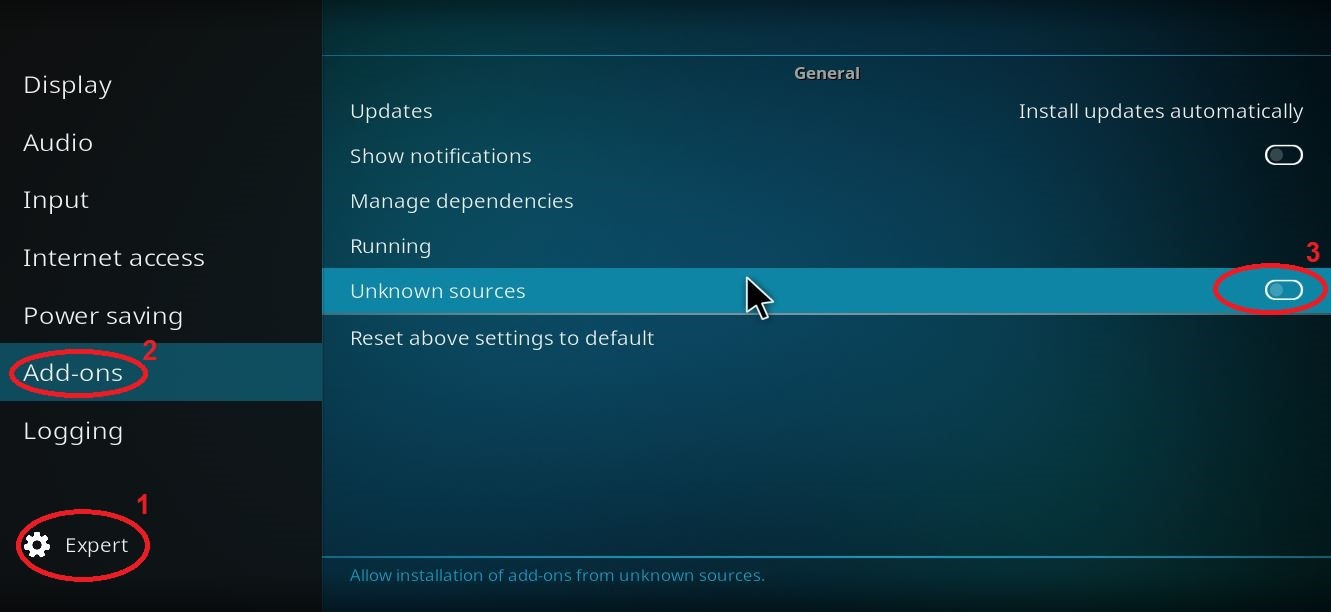 2. Then, download the TValacarta plugin (this is Krypton 17, the most recent Kodi version at the time of writing).
3. Go back to the home screen. Click Add-ons > Add-on browser > Install from zip file.
4. Now just install the add-on. Wait for the notification in the top-right corner: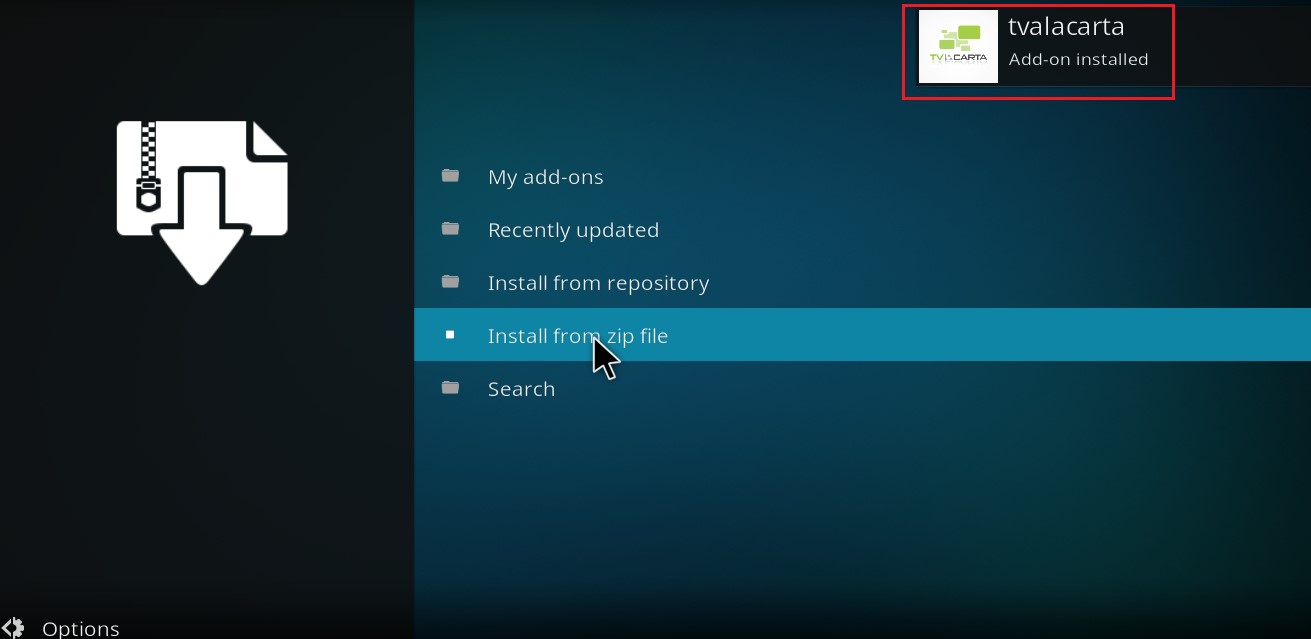 5. Now open the add-on. You'll find it in Home Screen > Add-ons > Video add-ons. Don't forget TValacarte offers much more than Antena 3 — there's a host of other channels to enjoy as well!

6. Watch the Antena 3 live stream via TValacarte by opening the plugin, then clicking on Canales > National > AtresPlayer > Directos > Antena 3 > Watch the video:

Congratulations! Antena 3 is now on Kodi!
Watch Antena 3 Regardless of Location, Thanks to VPN
You'll need a helping hand to watch Antena 3 abroad without restrictions and VPN is here to do just that for you. Even the best VPNs out there cost small change. (Check out our deals and discounts to save!)
In return, you'll be guaranteed access to your favorite channels, with the added benefit of a personal safeguard against the threats of the Internet. Enjoy!