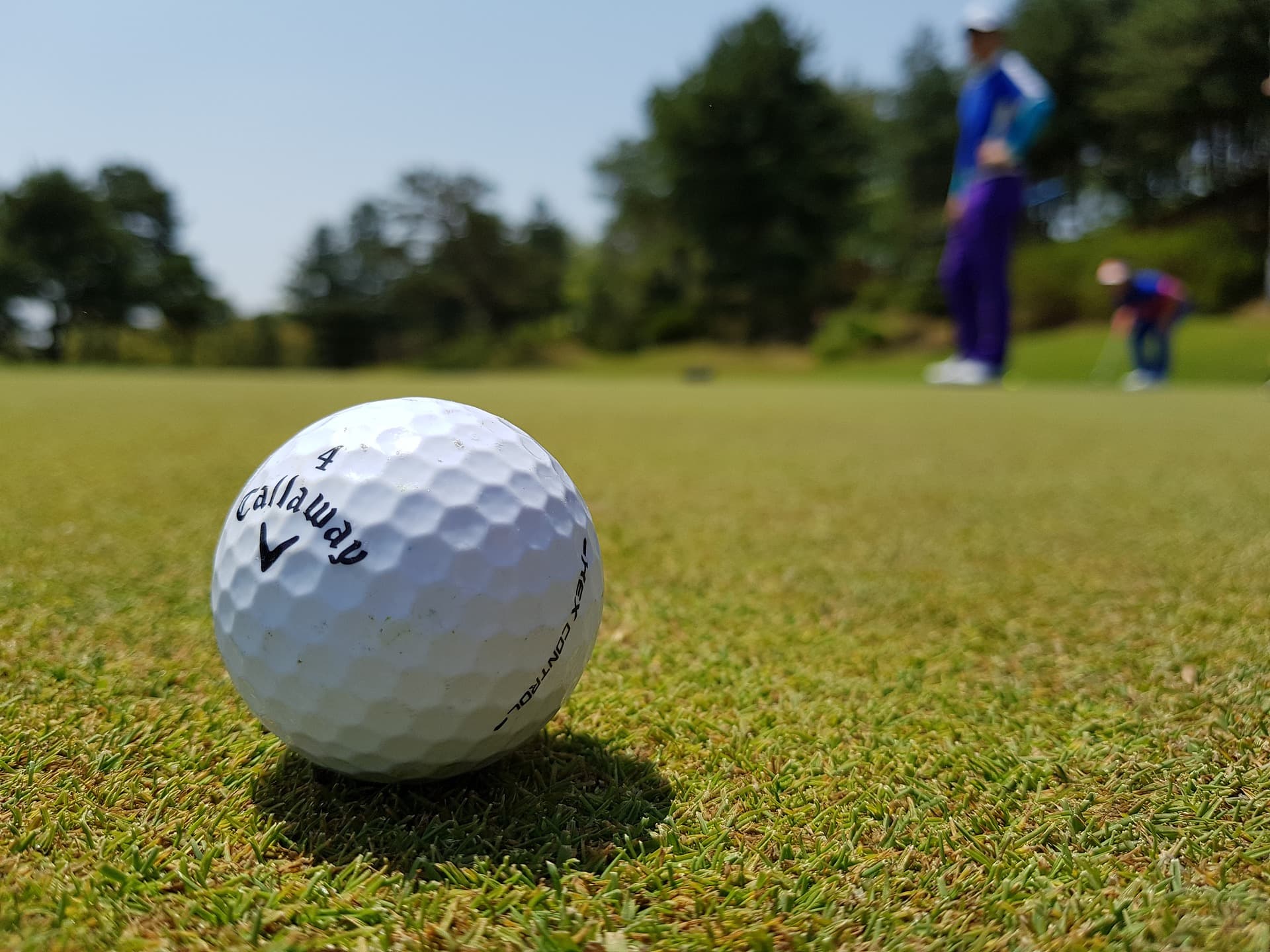 How to Watch the PGA Tour Live from Anywhere in 2023
Every week on the PGA Tour, a field of contenders gathers to prove themselves against their peers and the all-time greats. Contending against the course, the elements, and each other, every golfer vies to become a champion. With a VPN, you can see every moment that makes every tournament unique.
Each event brings new courses, new situations, and new challenges. Unfortunately, if you aren't in the US, you might not be able to watch the PGA Tour. But don't worry, with a VPN and our quick guide, you can watch every moment of every event.
Quick Guide: How to Watch the PGA Tour on CBS All Access
The late stages of PGA Tour events on Saturday and Sunday are streamed through CBS All Access. To watch tournament finales on CBS All Access:
Select a VPN provider with high speeds and US servers (we recommend ExpressVPN for streaming golf). Sign up and download the app.
Open the app, log in, and select a server location in the US.
Go to www.cbs.com/all-access and sign up. You will need a US ZIP Code.
On the day of the tournament, log into CBS All Access and enjoy!
Quick Guide:
How to Watch PGA Tour Live
PGA Tour Live is the PGA's own streaming service. If you want to see all the action before the final group tees off on the weekend:
Choose a high-speed VPN service with US servers (we recommend ExpressVPN for the PGA). Register and install the app.
Start the app, log in, and choose a server in the US.
Go to www.nbcsports.com/gold/pga-tour-live and sign up. You will need a US Zip Code, and you can use PayPal
Come tournament time, log in and enjoy the stream!
Why You Need a VPN to Watch the PGA Tour
It seems like you should be able to just connect to a broadcaster and watch whatever they are showing. However, there are a lot of rules in place that prevent you from doing that. In fact, broadcasters are often required to block their streams from anyone outside their region.
What that means is that you need a way to convince the broadcaster you are in their region. A VPN does that by giving you a server to connect to that will act like your location. Select a server in the broadcaster's region and you can access that broadcaster's stream.
But that is not the only benefit of a VPN. VPNs also encrypt your traffic, keeping it secure from anyone trying to spy on your internet use. That helps keep you safe from prying eyes, whether they are individuals, companies, or governments.
So, if you want to watch the PGA tour and you are not in the US, use a VPN. You will not only see all the golf you want, but you will be safe on the internet, as well.
The Best VPNs for Watching the PGA Tour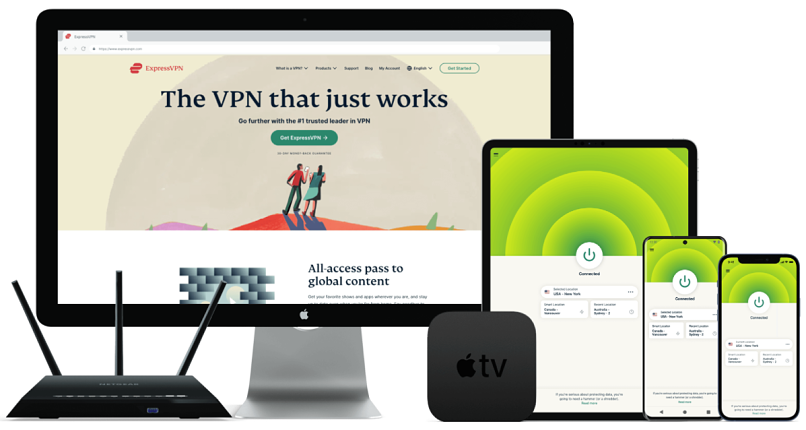 Editor's Choice
Editor's Choice

Tested February 2023
Try Risk-Free for 30 Days
www.ExpressVPN.com
The last thing you want when you are watching golf is a blurry screen or connection hiccups. Seeing the details of a small white ball moving against a large background requires a lot of bandwidth. ExpressVPN delivers that bandwidth with some of the best connection speeds on the VPN market.
ExpressVPN has a broad list of servers around the world, and has no trouble unlocking geoblocked content. You can use your ExpressVPN license on up to 5 devices simultaneously, giving you flexibility. And you can even split your traffic to stay connected to local devices.
For high-bandwidth activities like streaming or torrenting, ExpressVPN is a great choice. And with rock-solid encryption and a choice of protocols, they also keep you safe online. Plus, if you do need help, they offer 24/7 live chat support to give you any assistance you need.
If you want to know more about ExpressVPN, read what our users have to say!
Money-back guarantee: 30 days
Free trial: 7-day trial for iOS and Android
Watch the PGA Tour on ExpressVPN NOW!
CyberGhost offers a preconfigured streaming profile that makes it easy for beginners to watch the PGA Tour. Their impressive server list includes plenty of US connections. And you can use your license to connect to up to 7 devices simultaneously.
Along with great connectivity, CyberGhost works to block online trackers, ads, and malicious content that compromises your security. And their reasonable prices make sure you can afford their great offerings.
To learn more about why CyberGhost is a great choice for you, check out our user reviews!
Money-back guarantee: 30 days on short plans; 45 days on 6-month or longer plans
Free trial: 7-day trial for mobile; 1-day or 3-day Windows trial available
Watch the PGA Tour on CyberGhost NOW!
If you do not need an enormous network covering 60+ countries, Hotspot Shield is a great choice. Though they are not as large as some other services, their excellent service in a select set of 25 counties ensures they can deliver where you need it.
Which is not to say that they have a small server list. Their smaller footprint allows them to build a huge collection of servers in each of the countries that they serve. That way, they can ensure plenty of connectivity where it matters to you.
An important part of great service is speed, and Hotspot Shield delivers. Their connections are stable, secure, and consistent, offering you the bandwidth you need for streaming the PGA Tour.
If you want to know what Hotspot Shield can do for you, see what our users have to say!

Money-back guarantee: 45 days
Watch the PGA Tour on Hotspot Shield NOW!
Summary
On the PGA Tour, every week brings a new champion. A VPN can help you see champions made at every tournament. Sign up today and enjoy all that golf can show at its highest level.
If you aren't sure which VPN is right for you, we recommend ExpressVPN for streaming the PGA Tour. Sign up now and you can see what it can do for you!
Need more incentive? Take a look at our deals and coupons page for special pricing that will help you save on your subscription!
Further Reading
If you are interested in learning more about VPNs and what they can do for you, take a look at these pages:
To summarize, the best VPNs for watching the PGA Tour are...
Privacy Alert!
Your data is exposed to the websites you visit!
The information above can be used to track you, target you for ads, and monitor what you do online.
VPNs can help you hide this information from websites so that you are protected at all times. We recommend ExpressVPN — the #1 VPN out of over 350 providers we've tested. It has military-grade encryption and privacy features that will ensure your digital security, plus — it's currently offering 49% off.