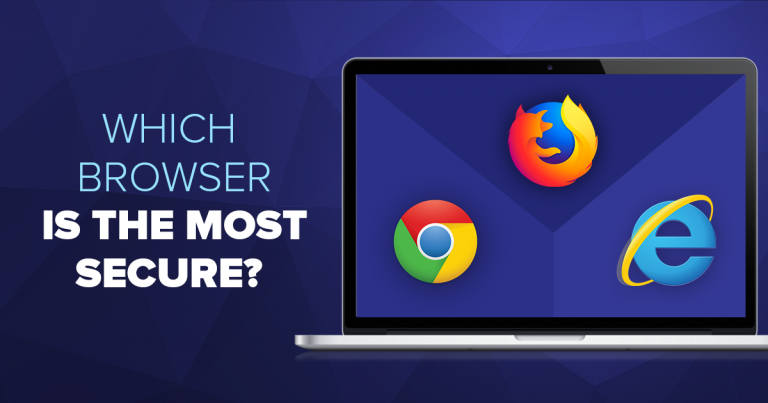 Which Browser Is the Most Secure? (UPDATED 2021)
Updated on 14th May 2021
If you're like most people, you could be happily using one of the leading browsers without knowing what this can mean for your online security. The truth is that the internet is becoming more and more unsafe, and it's wise to look at the wider selection out there and choose a safe browser that will keep you from having your most sensitive data stolen and/or sold to third parties.
Our security experts have put the most popular browsers to the test. We have compared their security features, privacy policies, vulnerabilities, and more to find out which browser is the safest to use in 2021. Read our comprehensive report below to make sure you are using the best browser available.
The Most Secure Browsers: Quick Guide
Tor: Three-layer encryption; Tor network makes your data anonymous and unreadable.
Firefox: Keeps you safe without compromising on speed.
Chromium: The best features of Google Chrome, without tracking or selling your personal information.
What Makes a Browser Unsafe?
The wrong browser can compromise your online security in many ways. Here are some things to think about when you consider the browser you're using, and whether you might want to make a switch:
Software weak spots: Hackers can steal your data using these vulnerabilities as access points. These are most often the result of poorly configured browsers and programming errors. Although they can be fixed with software patches, developers are often unaware of the problem until cyber criminals have already exploited it. This means your browser could be unsafe for weeks, and sometimes years, before they release a fix.
Sensitive data vulnerability: This adds an extra threat if you have given your browser permission to store sensitive data, like your login details. If your browser becomes compromised, the hacker will have access to your passwords. This is especially dangerous if you use online banking.
Unsafe browser extensions: Cybercriminals can use these as a bridge to compromise your device. In one instance, hackers infiltrated the Google Chrome Web Store after getting a developer's password through a phishing email. They used this to hijack multiple extensions and deploy malicious updates before the developers even realized they'd lost control of their program.
Recording your online activity: Some browsers, like Google Chrome, record your online activity to create targeted ads. Although this isn't necessarily dangerous, it is a huge breach of your privacy.
The Most Secure Browsers of 2021
1. Tor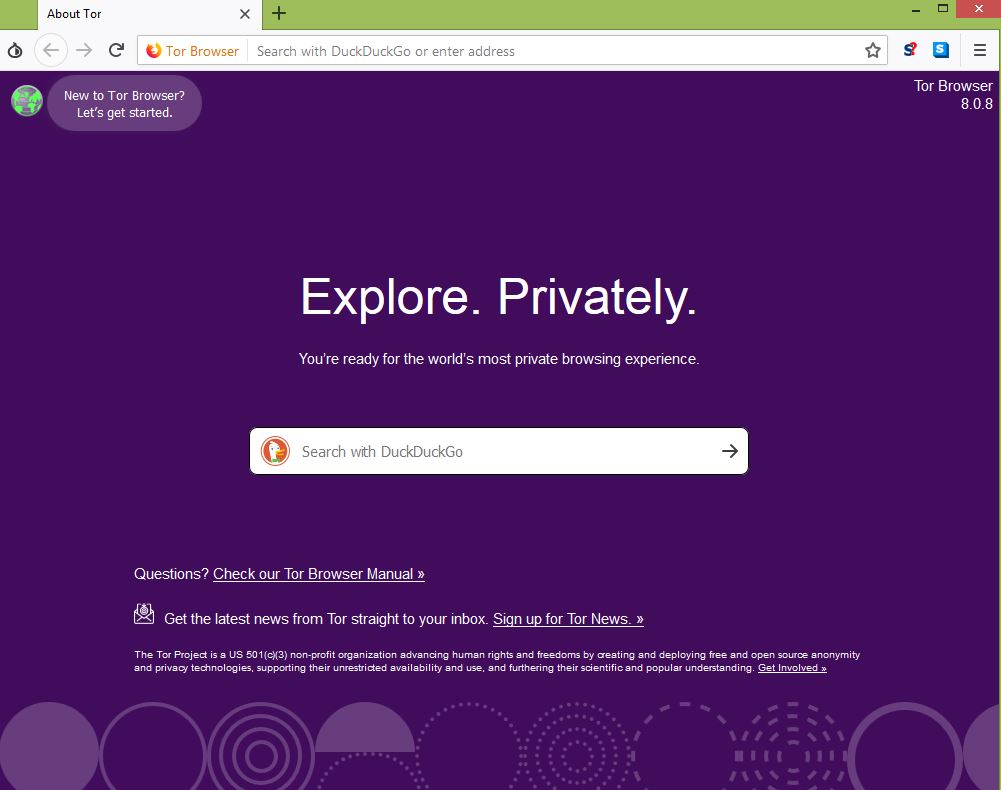 Encases your data in three layers of encryption
Passes your internet traffic through the Tor network, making you completely anonymous
Uses NoScript to stop websites fingerprinting your browser history
Tor is the pinnacle of anonymous, secure browsers.
It masks your identity by bouncing your encrypted internet traffic through a relay of at least three Tor nodes. This prevents anyone tracking or identifying you, unless you identify yourself.
It's even endorsed by Edward Snowden (American whistle-blower who leaked highly classified information from the NSA in 2013).
Tor doesn't keep any record of your browsing activity. It even clears your cookies after every session.
On the other hand…
Tor still isn't 100% secure. Once your data leaves the Tor network, it's no longer encrypted.
We recommend using Tor in conjunction with a high-quality VPN.
Additionally, because your data has to travel through at least three nodes before it reaches the site you're trying to access, Tor can slow your connection speed down. For this reason, we don't recommend it when you want to stream video files or play online games.
2. Mozilla Firefox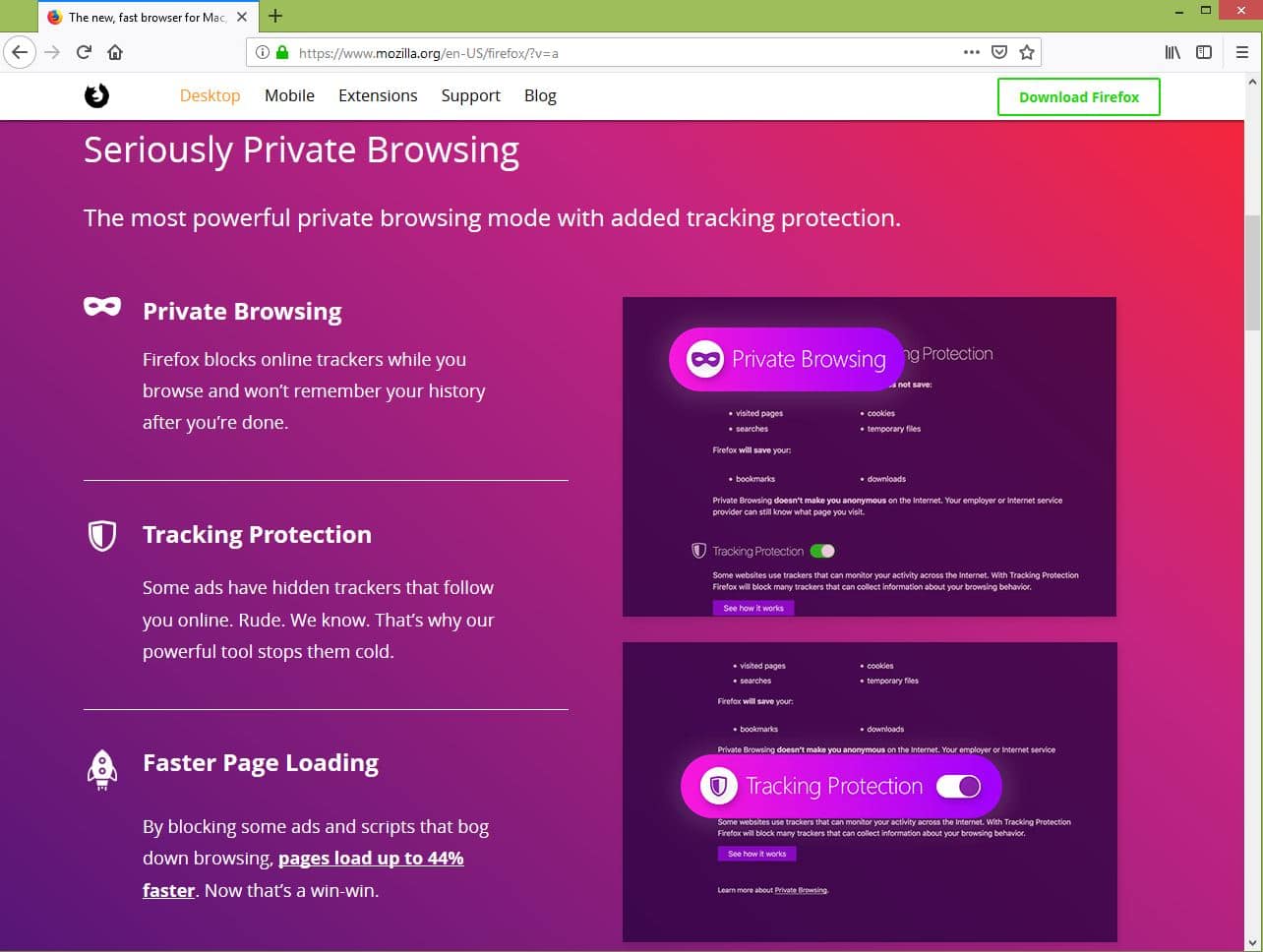 Highly customizable
Blocks trackers
Frequent patches and updates
If Tor's slower speeds won't cut it, you can look to Firefox for the ultimate protection.
Unlike Google and other corporate giants, the not-for-profit Mozilla Foundation doesn't sell your personal information. In fact, it goes above and beyond to keep third parties out of your activity.
Almost everything in Firefox can be adapted to suit your needs. Its comprehensive security settings help you customize your experience, from blocking trackers to hiding your location. Although most websites will seek to find out where you are, Firefox will never share your location without your permission.
You can browse without a trace using Firefox's private mode, which erases your login information, cookies, and browsing history as soon as you log off. Private mode will also block all the trackers that try to latch onto your connection. It will even clean up after data-hungry sites like Facebook.
However, you're still safest when you use Firefox with a VPN.
Mozilla releases regular updates and patches to protect its users' privacy. As a sign of its dedication to security, it offers $3,000 USD as a reward to anyone who reports a serious vulnerability.
3. Chromium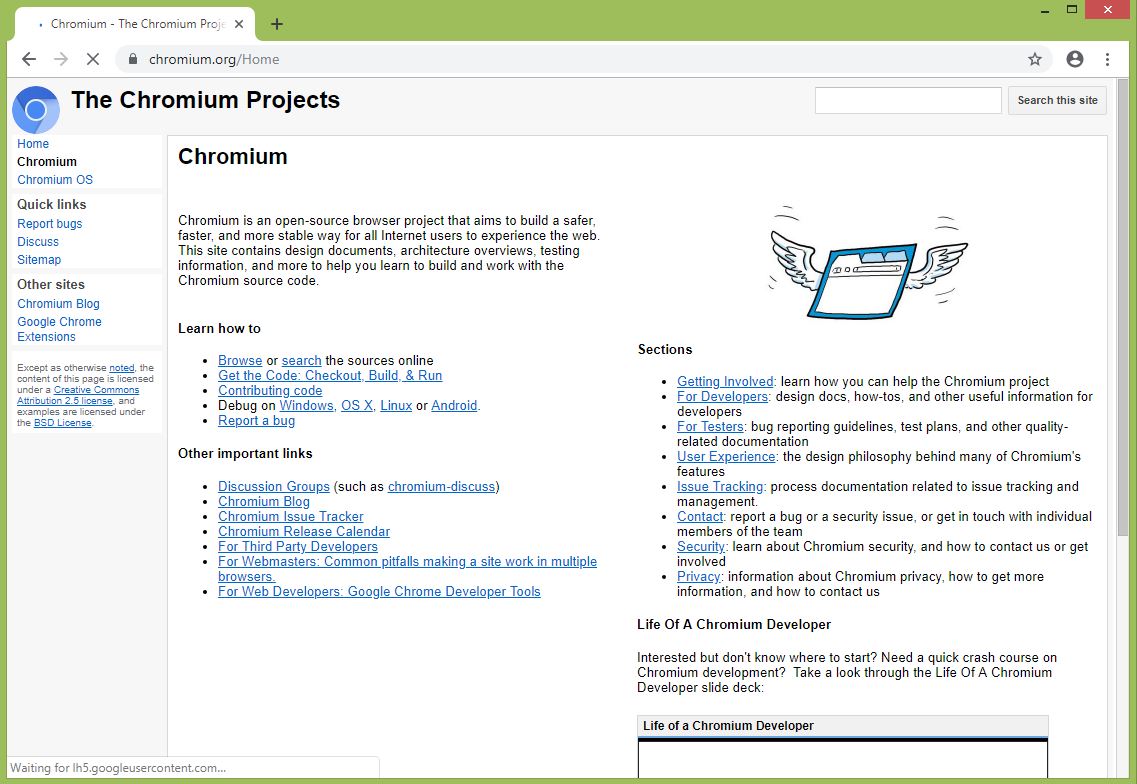 Doesn't send data to Google
Free and open-source
Frequently patched and updated
So, what is Chromium? In a nutshell, it's the safe version of Google Chrome.
It's no secret that Google tracks our every move both online and, with Google Maps, in real life, too. It records every detail it can about us: what we've searched, who we know, what we're buying, and more.
In fact, Google keeps an extensive, and scarily accurate, list of all your interests.
Every time you log in, Chrome collects more data about you to send to Google. This is a huge privacy infringement, and one of the main reasons we don't recommend using Google Chrome.
Unlike Chrome, Chromium doesn't track your browsing activity or send any data to Google. And, it's open-source, so you can easily check if reported vulnerabilities have been patched.
Its interface is almost identical to Chrome, so it's easy to make the switch to Chromium. But you'll need to be careful to download Chromium from the source, because there are a lot of malware programs circulating using its name.
Best Up-and-Coming Browsers
Vivaldi: Vivaldi is a feature-rich and flexible freeware browser built and maintained by a community of volunteer programmers. 
Brave: Brave is a free, open-source browser based on Chromium's source code. It offers strong security and privacy features, like automatic HTTPS protection, and can load pages up to three times faster than Chrome.
Epic: Browsing with Epic is like always browsing in private mode. When you exit the program, it deletes all of your browsing data. It takes trackers seriously, and can show you who is tracking your activity, even in other browsers.
Summary
Choosing a secure browser is vital to your online security. It can be the difference between anonymous browsing and becoming the victim of a cybercrime. 
If you're serious about security, we recommend pairing Tor browser with a high-quality VPN.
No matter which browser you choose, a quality VPN is a must-have to protect yourself online.
Further Reading
Here is everything you need to know about Tor.
Take a look at our best VPN discounts and coupons to make sure you're getting the best deal on your service.
Searching for Best VPNs for Chrome? Look no further!