10 Best Browsers That Are Secure, Private & Fast (Tested 2023)
It's common to take your web browser for granted, but doing so could leave you vulnerable to privacy and security threats. Even in incognito or private mode, popular browsers like Chrome and Safari will still expose your data (like your IP address and location) to third parties.
An effective way to stay safe and protect your online privacy is to use a secure browser. Secure browsers are browsers with robust privacy and security features. They keep you anonymous, prevent tracking, and protect you from software vulnerabilities, but even the most secure browsers have flaws. That's why I tested 50 and shortlisted the top 10 safest ones.
I highly recommend using them with a VPN for an added level of security — these lightweight apps encrypt all of your information and hide your true location so you can stay completely anonymous online (even if your browser doesn't offer full protection). ExpressVPN is my favorite because it's fast, safe, and works with every browser. Thanks to its money-back guarantee, you can try it out completely risk-free. If you're not impressed, you have 30 days to claim a full refund.
Short on Time? Here Are the Most Secure Browsers in 2023
10 Most Secure Web Browsers — Updated in 2023
1. Brave — Great at Blocking Ads and Tracking Cookies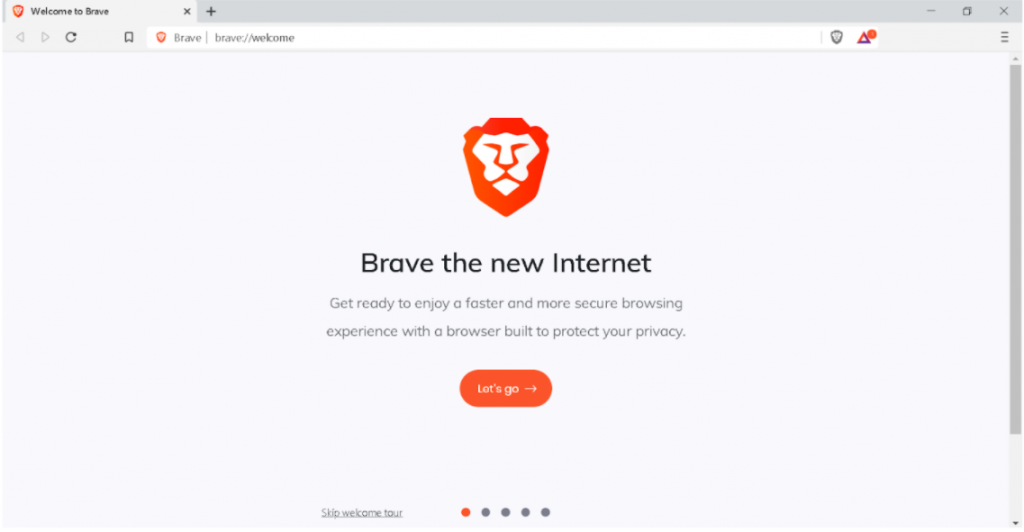 Lots of browser extensions so you can customize it
User-friendly and lightweight for a smooth experience
Chromium-based browser that gives you added security
Compatible with: Windows, Mac, iOS, Android, Linux
Security rating: High - comes complete with several robust security features
Privacy rating: Very high - blocks fingerprinting that third parties use to track you
Extensions rating: High - compatible with most add-ons in the Chrome web store
Brave is a Chromium-based browser with a built-in ad and cookie blocker (called Brave Shield) that stops advertisers from tracking you. You can also customize some features on Shields, such as device recognition blocking and script blocking. I activated Shields before doing some window shopping on Amazon, and I was pleased to see that it efficiently blocked 8 trackers. Blocking ads makes it faster than Chrome or Firefox because ads consume many resources that slow your connection down.
While regular ads can be blocked by default, Brave has its own advertising program (called Brave Ads) that displays selected ads. Its benefit is that it rewards you with a percentage of its ad revenue in BAT, which is Brave's native cryptocurrency. The ads shown are based on your browsing history, which is stored locally on your browser. Since this data never leaves your browser, it doesn't expose you to the privacy concerns that plague online advertising.
However, Brave was busted in 2020 for auto-completing the URLs of several cryptocurrency sites with their affiliate links. Whenever someone clicked on one of these links, they were taken to Brave's affiliate site instead of the cryptocurrency one, which Brave profited from. While this has ceased, it raises some questions about Brave's transparency and integrity.
Because it's a version of Chromium (an open-source browser based on Google Chrome), it comes with some important security features built-in. Most notably, it automatically upgrades the sites you visit to HTTPS and uses sandboxing techniques. The HTTPS upgrade encrypts your online traffic, while sandboxing prevents any malware from leaving your browser and infecting your device.
Being a Chromium-based browser means that it's compatible with Chrome extensions too. While this is convenient, you should be careful and only use extensions that don't compromise your security and privacy. Although Brave is de-Googled, some users hesitate to use it because of its Chromium base (Google Chrome famously collects data on its users).
It also blocks browser fingerprinting, has a built-in password manager, offers customizable private windows, and provides WebRTC protection. The WebRTC protection stops websites from figuring out who you are based on tiny details (like your operating system, browser window size, graphics card model, and IP address). These details don't reveal much on their own, but when they are linked together, they create a profile that can be used to identify you in a sea of millions of other internet users.
Some of your information can be collected by Brave too, so if you want to take your privacy to the next level, I recommend using a VPN. This will keep all your internet traffic encrypted so that no one can see what you are doing online.
Brave's minor drawback is that it has some occasional bugs, which is typical for newer browsers. However, it has quick and regular updates, and the frequency of bugs is decreasing. But If blocking ads and scripts causes issues/bugs, then you can turn off Brave Shields to fix this issue.
2. Mozilla Firefox — High-Level Privacy and Customization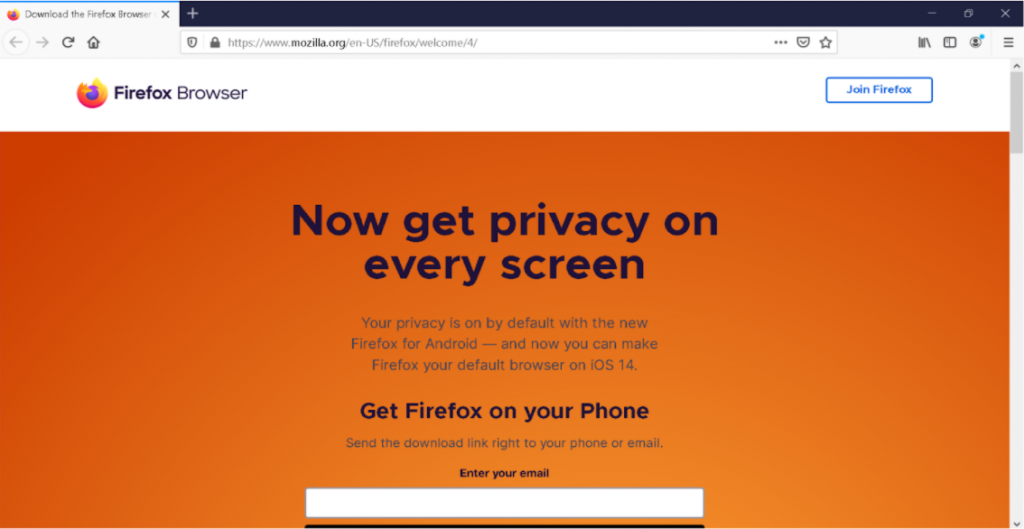 Has lots of browser extensions for easy customization
Frequent audits protect your personal data
Open source, community-based development for transparency
Compatible with: Windows, Mac, iOS, Android, Linux
Security rating: High - with the right add-ons, Firefox is incredibly secure
Privacy rating: Very high - constantly updated to address security threats
Extensions rating: Very high - access to lots of plugins for easy customization
Firefox has a huge library of extensions that you can use to increase your security. I recommend using HTTPS Everywhere (which forces Firefox to load the most secure versions of websites) and NoScript (which blocks Flash and Javascript — both of which make it easier for hackers to attack your device).
Along with its extensions, it improves your security by applying sandboxing techniques, fingerprinting protection, and crypto-jacking protection. Crypto-jacking protection prevents cryptocurrency miners from hijacking your computer through Javascript, which is becoming increasingly common. Firefox also has regular browser updates, which continuously improve your security over time.
If you're an Android or iOS user, then you can use Firefox Focus, which is specifically built for these platforms. This browser provides better privacy protection than the regular Firefox because it blocks pop-up ads and any tracking attempts.
Also, Firefox makes it clear that it only collects non-identifying data to improve its software, which means none of your details will be sold to third parties. It's also possible to optimize your Firefox browser for privacy, giving you greater control of your privacy settings.
I learned that Firefox is also an open-source browser, which means users can inspect its code and make modifications. Imagine that source code is like a recipe: Firefox shares all its ingredients and cooking instructions so you know exactly what's going into the finished product. It also gives you permission to change the recipe to suit your tastes. Other browsers keep their recipes a secret, so you can't thoroughly inspect them to ensure they're as secure as they claim.
Firefox has been fully audited to ensure no leaks or security issues threaten your online privacy (most recently by cybersecurity firms Cure53 and Radically Open Security). I reviewed the latest audits, and I saw that developers and security professionals looked for vulnerabilities that hackers could exploit to steal your information. They found some minor issues, but these weren't a risk to users, and Firefox fixed the problems immediately.
However, there were a couple of minor cons that I found when using Firefox. Firstly, finding the right extensions and configuring your browser settings for privacy and security can be quite time-consuming and difficult. These settings include disabling telemetry and enhanced tracking protection. Secondly, the padlock icon it displays to show a secured connection is tiny, which may cause you to overlook it and use an insecure site.
For an extra measure of protection, I recommend using Firefox with a VPN. Most VPNs have Firefox extensions, which makes it really easy to create a super-secure browser experience.
3. Tor Browser — Total Anonymity and Excellent Security Add-Ons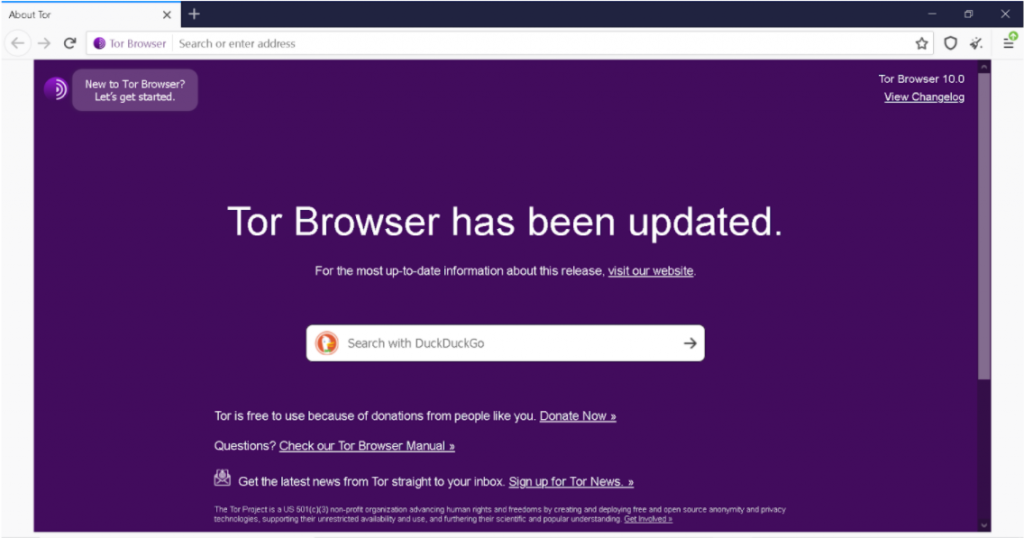 Routes your data through the Onion network to make you anonymous
Blocks Flash and Javascript by default to protect you from attacks and leaks
It doesn't record your browsing activity
Compatible with: Windows, Mac, Android, Linux
Security rating: Very high - automatically runs in private mode, saving nothing
Privacy rating: Very high - uses the Onion network to hide your traffic
Extensions rating: Low - third-party add-ons may cause functionality issues
The Tor browser routes your data through the Onion network — a series of random nodes that make your traffic anonymous and untraceable. It encrypts your traffic three times by passing it through these nodes, preventing malicious parties from discovering your identity and location or tracking your online behavior.
With Tor, you get access to onion sites and the dark web, thanks to its network of private servers. Unlike a VPN, this network is decentralized, which means you don't need to trust a private company with your data.
Tor uses DuckDuckGo, a privacy-focused search engine. It is similar to Google, but it gives you more relevant search results. It's also far more secure — it doesn't collect or share your data. It was nice to browse without having targeted ads constantly following me.
I was happy to see that Tor comes with HTTPS Everywhere and NoScript pre-installed and activated. HTTPS Everywhere increases your security by forcing Tor to open the (safer) HTTPS version of the sites you visit, and NoScript blocks Javascript and Flash (which can be exploited by hackers) to protect you from potential attacks.
Also, none of your data is saved when you close your browser, making it very secure and private. Every window acts as its own private browser, so no data is shared between all the different windows you open.
Although Tor is built on Firefox, its developers warn that you shouldn't use third-party add-ons because they may weaken Tor's privacy features and reveal your private information. But since Tor already has some effective plugins, you don't need anything else.
I was disappointed to discover that using Tor does not keep you fully anonymous, because your ISP can see that you're using it. Also, certain websites are known to block IP addresses that are linked to the Tor network. Both these issues can be solved by using a VPN - check out how a VPN can increase your anonymity with Tor.
A minor issue I noticed is that Tor is slower than most browsers because your traffic has to travel through the Onion network's nodes. This is secure, but it takes longer and slows your speeds because of high latency (loading a page took me 30-40 seconds). This wasn't an issue for checking my email and browsing, but buffering made watching videos nearly impossible.
You should also be aware that the Tor network is highly reliant on US government financing and contains malicious exit nodes that significantly reduce your performance.
4. Waterfox — Like Firefox, Without the Manual Configuration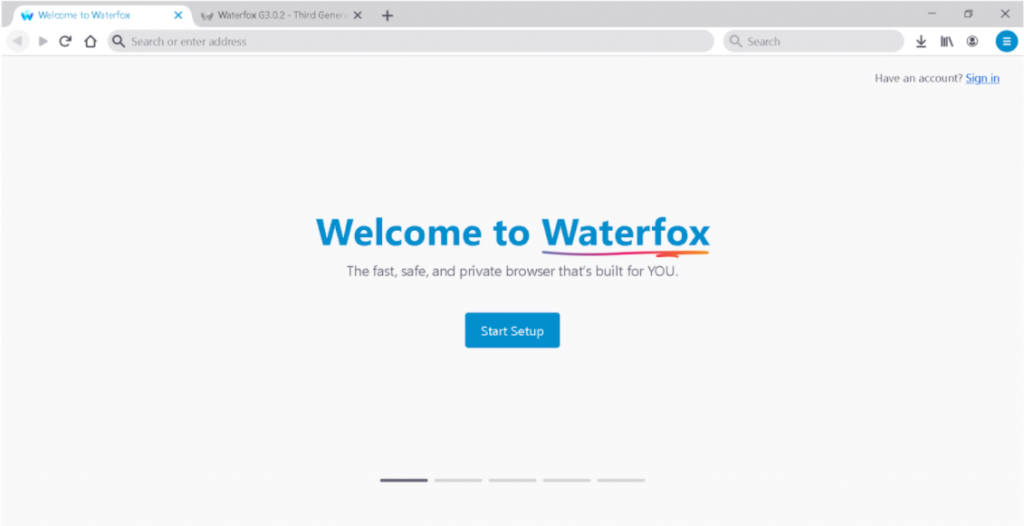 Uses the trusted and reliable Firefox source code
Supports most Firefox extensions, including legacy add-ons
No need to spend time manually configuring privacy extensions
Compatible with: Windows, Mac, Android, Linux
Security rating: High - receives the same security updates as Firefox
Privacy rating: High - does not record or share any telemetry or user data
Extensions rating: High - compatible with new and old Firefox extensions
Waterfox is known as a Firefox fork, meaning it was initially part of Firefox's open-source code before separating. This was done to create a secure and private version of Firefox that doesn't require you to install separate privacy extensions. With it, you get a browser that feels like Firefox, with the strong privacy settings built-in.
An added benefit of Waterfox using Firefox source code is that it supports most Firefox extensions, including legacy add-ons that are no longer part of Firefox's current catalog. I tested 12 plugins, including 2 discontinued extensions from Waterfox's repository, and they all worked. Waterfox is fully customizable, which is a nice bonus. It also removes telemetry, startup profiling, data collection, and sponsored tiles to protect your privacy (without the use of add-ons).
Waterfox doesn't track your online activity, but it does collect a tiny bit of information: your browser version and operating system. This is done to check for updates, which makes sense. To prevent online trackers from following you around, it also regularly deletes data stored on your browser. This is very efficient because it means that you don't need to use browser cleaning tools or specialized extensions to clean your history.
I wasn't too happy to find out that Waterfox was recently purchased by an ad company called System-1. The news broke on online forums like reddit and other websites in February 2020, and eventually Waterfox and System-1 made a formal announcement about the acquisition too. System-1 openly admits it collects data on its users, which is a bit concerning from a privacy standpoint.
Compared to Firefox, Waterfox has fewer updates, which means it isn't always as secure as Firefox because you have to wait longer for security patches or bug fixes. On the plus side, the patches are generally just security updates, so you don't have to worry about annoying updates to the interface (great for people who aren't a fan of unnecessary change). While I was testing the browser, there was only one update, and I noticed no changes to the browser once I installed it.
5. Epic — Secure Browser With a Built-in VPN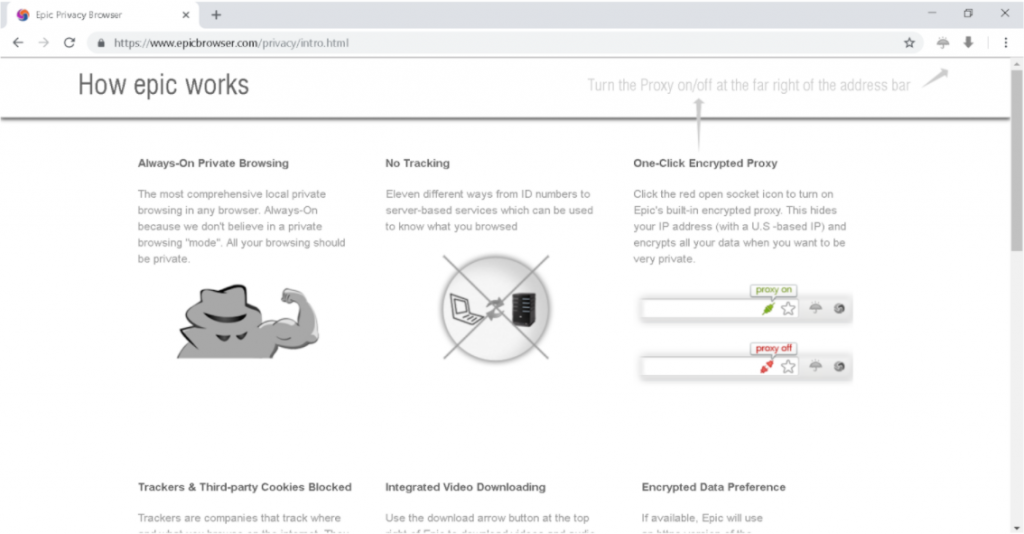 Redirects internet traffic through its own VPN to protect your identity
Automatically clears browser history after every session to maintain your privacy
Blocks ads and tracking methods for further privacy protection
Compatible with: Windows, Mac, iOS, Android
Security rating: High - proxy feature encrypts your data
Privacy rating: High - blocks tracking scripts, ads, and device fingerprinting
Extensions rating: Low - compatible with only a few trusted extensions
This is another Chromium-based browser, but Epic is unique because it can redirect internet traffic through its VPN, significantly reducing your online footprint. The VPN is an extension that acts as a built-in proxy server, and it has servers in the US, Germany, France, Canada, and India.
Being a proxy server means that compared to a full VPN,  it can lack security features and might record your data. However, proxy servers can still be effective for hiding browser activity from third parties like your ISP. In addition to the VPN, Epic has a small number of pre-installed extensions as well.
Another benefit of Epic is that it automatically clears your browser history when you finish your session. It also doesn't even see what you do online because it stores your browsing history on your device rather than the browser. This also means that it deactivates autofill, spell check, and auto-sync, which rely on having access to your data. I tested its cookie deletion capabilities by logging into my email and then shutting down the browser. Sure enough, I had to log in again when I restarted the browser because my previous usage history had been cleared.
Epic also blocks ads, web trackers, RTC calls, and crypto-mining. All this means that your online behavior or analytics won't be recorded and that cryptocurrency miners can't use scripts to hack your computer and mine cryptocurrencies.
While all this may seem epic, this browser can be rather inconvenient to use. It never records your favorite sites for easy access, and you can't install any add-ons, such as password managers. I liked it for simple internet searches, but it was tedious for any online activity that involved logging in.
But considering how inconvenient it was, I was surprised to find that Epic was a smooth browser to use. I could do all my usual internet activities without noticeable slowdowns, and conduct proxy searches on its servers. The proxy searches were encrypted and prioritized SSL connections, which meant they were extra secure and hidden from third parties.
6. Pale Moon — Endless Options for Customization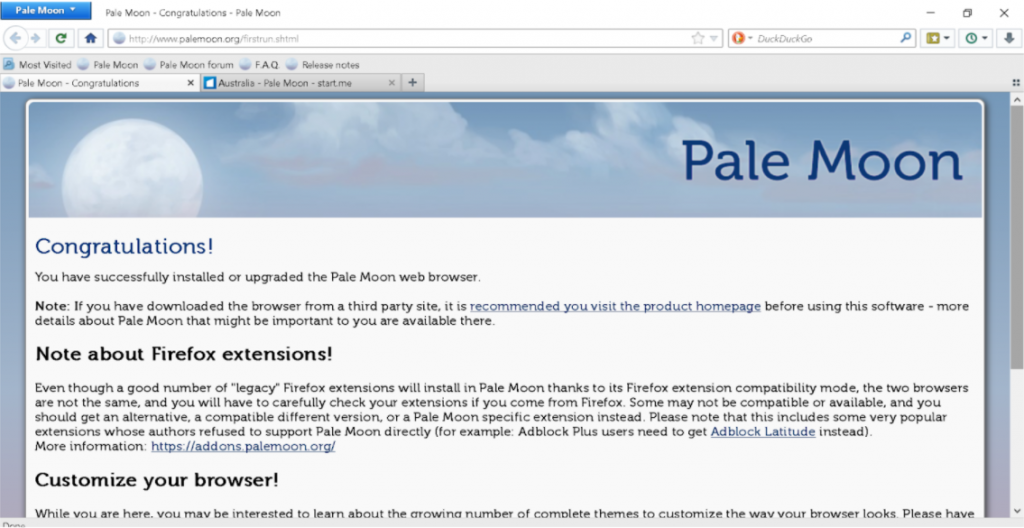 Firefox fork with lots of customization potential
Has its extensions and is compatible with old Firefox extensions
Lightweight and fast for quick loading
Compatible with: Windows, Linux
Security rating: High - customizable settings for add-ons, security protocols, and more
Privacy rating: High - you have complete control over the storage of browser history and cookies
Extensions rating: Low - growing list of add-ons, but not compatible with new Firefox plugins
Pale Moon is a Firefox-based browser that focuses on customization. Unlike other Firefox forks, Pale Moon has been stripped back to increase customization and efficiency. It also uses a browser engine called Goanna, which is a fork of an old Firefox engine called Gecko. Since it's older, it has more security vulnerabilities.
Pale Moon's code is entirely independent of Firefox, so it maintains its unique extensions, the list of which keeps on growing. As the browser split from its predecessor early on, my testing showed that it's compatible with some of Firefox's old extensions, but not any of its newer ones.
As Pale Moon split from Firefox years ago, the user experience isn't very similar. If you're looking for something that behaves like Firefox, with all of Firefox's latest updates and features, you won't find it in Pale Moon. However, you will find a basic browser with options to protect your privacy.
While the browser doesn't have any unique privacy features, it's got the basics covered: It's free from invasive settings and trackers that are present in other popular browsers. As I explored its settings menu, I found that you can even set it up to never record your browsing history or accept cookies from the sites you visit without initiating a separate private window.
It's also worth noting that it's currently working to fully support HTML5 and CCS3, so it may have some difficulties reading certain web pages. But once these functions are supported, it will be much more user-friendly.
7. Ungoogled Chromium — Google Chrome, but Without the Privacy Concerns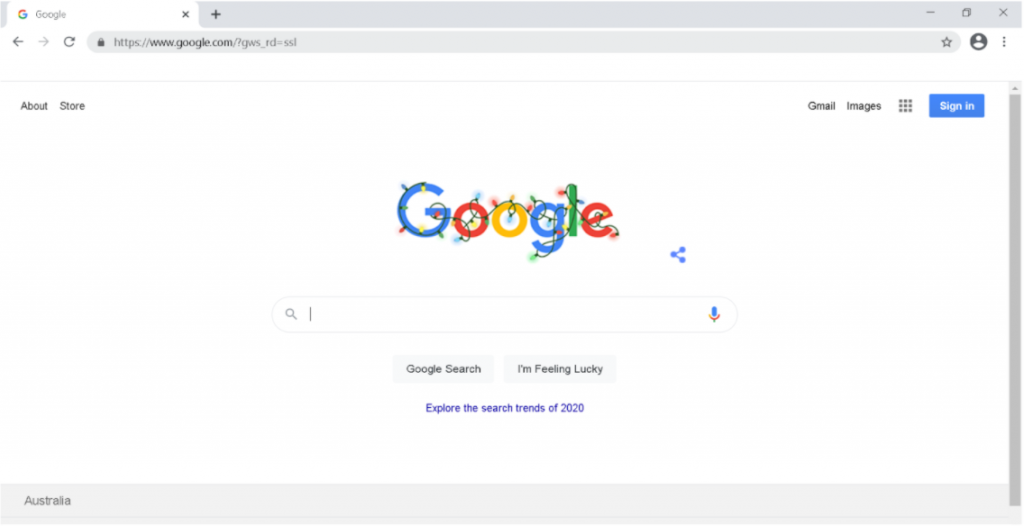 Lets you use Chrome extensions
Open source Chromium software means increased accountability
Daily updates with the latest security features to keep you safe
Compatible with: Windows, Mac, Linux
Security rating: High - disables background requests and only accesses HTTPS sites
Privacy rating: High - completely independent of Google's spying eyes
Extensions rating: High - compatible with many Chrome Web Store add-ons
Ungoogled Chromium is another Chromium-based browser. That means it offers a Chrome-like experience without any risk of your data being leaked to Google. And (because it uses the same base code as Chrome) you can even use the same Chrome extensions you're used to. I put this to the test by installing a few extensions, including LastPass and uBlock Origin, and they all worked with no issues.
Daily software updates made Ungoogled Chromium stand out to me. During the 2 weeks I tested the browser, there were 3 updates — which means that if any security bugs are found, they're fixed before hackers can exploit them.
Ungoogled Chromium can produce so many updates because of its open-source code — there are many developers hard at work looking for security flaws and ways to improve the browser. Unfortunately, no cybersecurity firms have audited the browser, so there hasn't been the comprehensive type of review I'd prefer to see.
While I like Ungoogled Chromium's regular updates, I was disappointed to see that you need to install the updates manually. Added to this is that there is a lot of customization. There's no automatic update feature or even reminders, which is a pain. Should you choose this browser, be sure to always download patches and updates from the official website; otherwise, you could put your safety at risk.
8. Iridium Browser — Chromium Browser That's Built for Privacy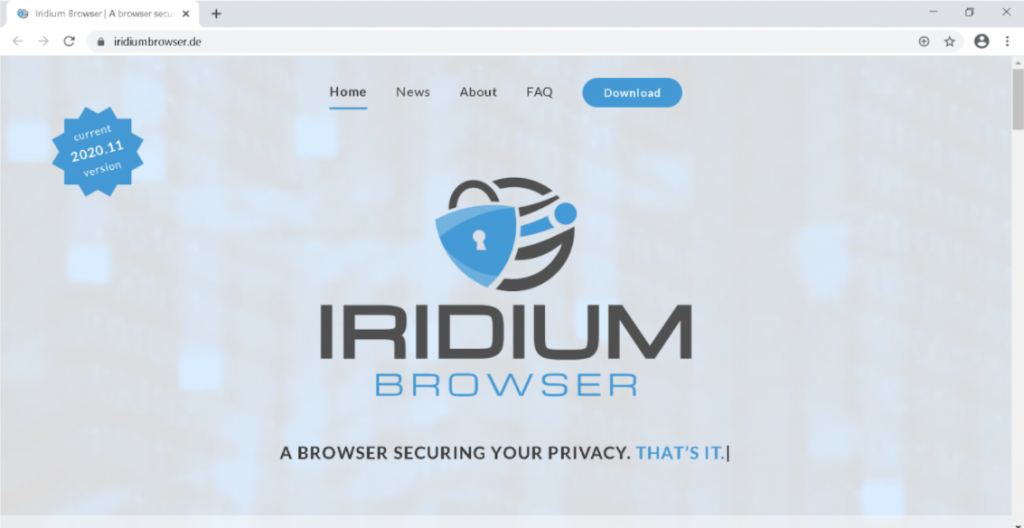 Complete transparency with its open-source code
Fast and user-friendly interface makes it easy to use
Supports Google Chrome extensions for increased usability
Compatible with: Windows, Mac
Security rating: High - open source project with complete transparency
Privacy rating: High - blocks access to Google to prevent data monitoring
Extensions rating: High - compatible with many Chrome Web Store plugins
Iridium is built from Chromium and is similar to Google Chrome, but with higher levels of privacy protection. If you want a Chrome-like experience with support for Chrome extensions, minus your data and online metrics being transmitted to third parties, Iridium is a very good choice.
The browser uses a unique, privacy-focused search engine as default. It's called Qwant and it doesn't use any of your personal details to drive its search results. When I searched, I was pleased to discover that I didn't get results based on my location, browsing history, or any other personal information.
An interesting thing about Iridium is that it doesn't allow you to sign in to Google. I was surprised when I couldn't access my Gmail account during testing, but this is just another way the browser shows its detachment from the tech giant. The developers argue that being able to sign in to Google and pass along all your info defeats the purpose of using the browser in the first place.
Even though it's compatible with Windows and Mac, Iridium doesn't support iOS and Android devices, so it's not a good choice if you're looking for something that's mobile-friendly. Another downside is that you need to install updates manually. It's a privacy feature, but I found constantly checking for updates to be inconvenient.
9. Safari — Good Security But Has Privacy Concerns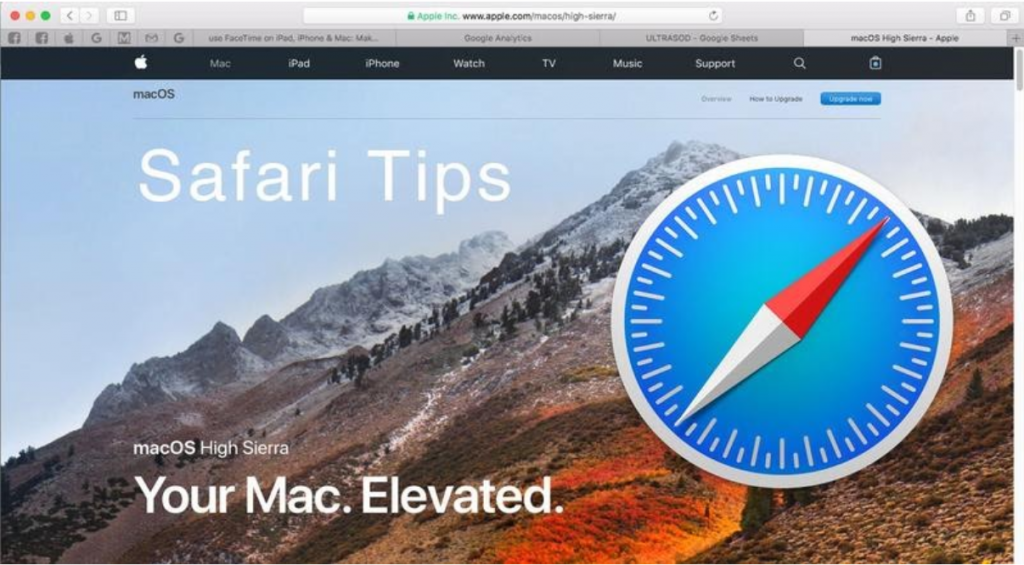 Popular browser that's only available for Mac users.
Has its own extensions that can be downloaded from the App Store
Stores browser history locally, which is easy to delete
Compatible with: macOS, iOS
Security rating: High - Sandboxes tabs, blocks cookies and prevents cross site tracking
Privacy rating: Low - Parent company (Apple) has been involved in privacy scandals, and it collects users' information
Extensions rating: High - Highly compatible with App Store extensions
Safari is the native browser on Mac devices. It keeps you secure by blocking third-party cookies, pop-up ads, cross-site tracking, and malware. It also has anti-fingerprinting tools and machine-based learning protection, which helps quickly detect threats. I liked the built-in password manager and how easy it was to delete my browser history.
It also "sandboxes" every tab, so if you accidentally click a malware-infected link, it will only affect that window. The rest of your device is protected. However, ethical hackers managed to escape the sandbox in 2019, so this isn't a fail-safe.
Safari's privacy concerns make it rank low on my list. Apple is a part of PRISM, a mass surveillance program in the US, which allows the NSA to collect information like your search history and emails from Safari's servers. Also, researchers from Google's Information Security Engineering have proved that Apple's ITP system leaks Safari users' browsing history.
Safari's privacy policy states that it won't gather data for advertising purposes, but it still collects this information for its own use. Furthermore, Apple was caught hoarding deleted browser history in 2017, including browsing history on private mode, which makes me more suspicious.
Another inconvenience is that Safari updates occur very randomly, meaning that there could be very little time between one update and the next.
10. Google Chrome — Regular Updates but Used for Surveillance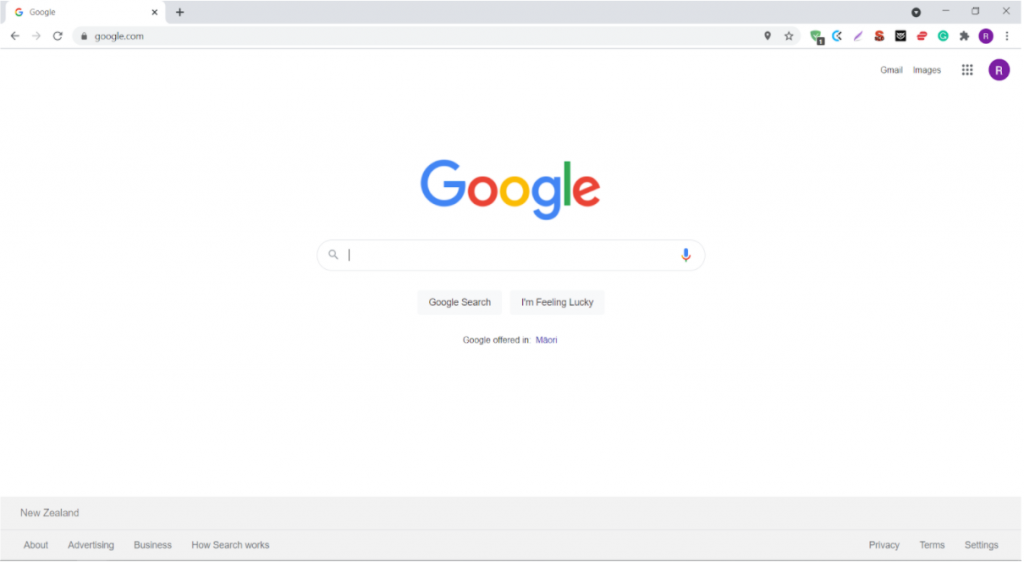 The most popular web browser in the world
Has a wide range of extensions that can be downloaded from the Chrome Store
Compatible with: Windows, macOS, iOS, Android, and Linux
Security rating: High - Provides regular updates and is well protected from hackers
Privacy rating: Very Low - Google uses it extensively as a data collection tool
Extensions rating: High - Has its own app store, which is massive
Chrome has some adequate security features, like automatic updates, malware and phishing warnings, download scanning, and sandboxed tabs. Also, it won a couple of Pwn2Own events because hackers couldn't breach its defenses.
As a closed-source browser, Chrome would usually concern me because Google isn't transparent about its coding. But with its robust security features, I'm not concerned.
You can also block all cookies and trackers in its settings and download many browser extensions to boost security. Popular extensions are Privacy Badger and uBlock Origin, which actively block ads and malware. However, there's no automatic encryption for HTTPS.
Unfortunately, Chrome raises some major privacy concerns because Google owns it. Google uses Chrome as a data collection tool. Even worse — it makes money by monitoring your browsing activity and creating targeted ads.
I initially liked that I could sync my Google account and easily access my saved passwords and browser history across devices. Then I realized this means that Chrome stores even more information than I thought, like my browsing history, bookmarks, passwords, and settings. While it may be a convenient and easy browser to use, the trade-off for privacy is huge.
It was also really laggy when I tested it because it uses more RAM than most browsers, which significantly slowed my laptop.
Warning! Avoid These Popular Browsers at All Costs
Internet Explorer/Microsoft Edge
There are two main problems with Internet Explorer: its parent company (Microsoft) collects your personal information, and the browser has significant security flaws. Microsoft has been caught working with the NSA to manage its users' data, so it's best to avoid their browsers.
Most browsers get frequent security patches to fix flaws and bugs before malicious hackers discover them— but Internet Explorer is no longer updated. This makes it easy for hackers to find and exploit security problems to steal your information.
But these days Microsoft Edge has replaced Internet Explorer as the major browser for Microsoft. Even though it's improved significantly with security, you're still better off avoiding it. For starters, it still fails to provide regular updates and collects sensitive data, like your passwords and form entries, and saves them onto a cloud.
It also uses DRM (Digital Rights Management) technology too, which prevents access to content if media licenses aren't present. However, Microsoft Edge has recently implemented a tracking prevention feature that blocks website trackers, but even with this improvement, I'd still be concerned about privacy.
Added to these privacy concerns is its closed-source nature, which means you're left in the dark with its developments. Also, it's able to link requests like IP addresses to backend servers by sending persistent identifiers, meaning that your privacy is at further risk.
Opera
Opera markets itself as a private browser with a built-in VPN. Even though it started off as a private browser, it's certainly not the case today. For starters, the built-in VPN is just a proxy in disguise and lacks robust encryption. One of its cloud servers was hacked in 2016 and the browser has had ongoing problems with WebRTC leaks, which resulted in leaked IP addresses.
Its privacy policy concerns me too. When I looked at it, it stated that Opera collects and shares your data when you use its products, including the built-in VPN. This data includes device and location details, which are then used to target you with ads.
Another problem is that it allows third parties to process user data. Even though it gives vague information on the data collected, it states that some of the third parties include big companies like Facebook and Google, as well as some minor companies that don't use HTTPS encryption.
To top this all off, Opera was acquired by a Chinese company in 2016. Since China is a country with dodgy internet laws, this is problematic. You can, however, customize your privacy and security settings with Opera, but unfortunately this is quite tricky. Therefore, you'd be better off using a secure browser with default security settings.
UC Browser
This browser is popular in parts of Asia, as it's a product of the Alibaba Group. But like other browsers that are developed by large corporations, it has issues with privacy and security. Most notably, it has been proven to leak sensitive data and doesn't encrypt internet traffic, making it easy for criminals to hack.
Some of this data included search queries, geographic location, and IP addresses. The Indian government also decided to ban UC Browser in 2020 as it was deemed too risky to national security. In short, it's best to avoid UC Browser at all costs.
Vivaldi
Vivaldi is another Chromium-based browser, so it actually has some adequate security features in place. Where it falls short though is its privacy policy, as it assigns each installation to a unique user ID that's stored on every device.
It then states that it does this to send data to its servers in Iceland every 24 hours, which is the concerning part. The reason for this is to find out the number of active Vivaldi users and their location, but the data they collect to determine this is more than required.
Furthermore, you need to register your name, email address, and date of birth to use Vivaldi. Since this isn't required with other browsers, it's a very questionable practice.
GNU IceCat
GNU IceCat is a Firefox fork that's derived from the GNU software package. Even though it has a number of privacy add-ons and tweaks, such as LibreJS, SpyBlock, and HTTPS-Everywhere, it rarely updates its service. In fact, updates are so slow and rare that they might even take years, making it a highly vulnerable browser.
Another problem with it is that it's only available for Linux, so most people won't be able to use it anyway.
Start Using ExpressVPN With Your Browser Today!
Quick Comparison Table: Web Browser Features
| | | | |
| --- | --- | --- | --- |
| Browser | Privacy | Security | Compatibility |
| Brave | Excellent | Very Good | Windows, macOS, Linux, Android, iOS |
| Firefox | Excellent | Very Good | Windows, macOS, Linux, Android, iOS |
| Tor Browser | Excellent | Excellent | Windows, macOS, Linux, Android |
| Waterfox | Very Good | Good | Windows, macOS, Linux |
| Epic | Excellent | Very Good | Windows, macOS, Android, iOS |
| Pale Moon | Good | Good | Windows, Linux |
| Ungoogled Chromium | Very Good | Very Good | Windows, macOS, Linux |
| Iridium | Very Good | Good | Windows, macOS, OpenSUSE, Fedora, RHEL, CenOS, Debian |
| Safari | Poor | Good | macOS, iOS |
| Google Chrome | Very Poor | Good | Windows, macOS, Linux, Android, iOS |
How to Choose Secure Web Browsers That Work
When I tested the most secure browsers, the main factors I considered were security and privacy. Security refers to how well you're protected against online vulnerabilities and hackers, while privacy refers to the extent of data that's being collected and shared. The browsers that made my list were strong in both areas except for the last 2, which have privacy concerns.
However, they still made the list because they support privacy extensions. Here's a breakdown of the aspects I looked for when ranking the browsers:
Security — Each browser's built-in features were tested to ensure compatibility with third-party security extensions, such as NoScript, Disconnect, and HTTPS everywhere. I also looked out for security features like sandboxing and protection from phishing, tracking, and malware. Regular updates and open source software were taken into consideration, too, as they are vital for security.
Privacy — I reviewed privacy policies to ensure these browsers are committed to protecting their users' personal data. Secure browsers don't record browsing history, and they never sell your personal info to advertisers, corporations, or governments. If they collect data, then they'll give you the option to opt out from their programs.
Extension Support — Most of the browsers on my list can support a wide range of extensions, not just security ones. If an extension isn't secure, the browser can block them, increasing browser functionality.
Device compatibility — I ensured that the browsers are compatible with all major operating systems, most notably Windows and macOS. Their ease of use and functionality were also tested so that non-technical users can easily use them.
Extra Tips to Stay Safe While Using Web Browsers
Secure browsers can stop most third parties from monitoring and tracking you, but even the best browsers don't do a complete job of maintaining your privacy or security. For this reason, you can implement several measures to increase your browser safety.
Use These Measures to Avoid Browser Fingerprinting
Browser fingerprinting is when websites use tracking techniques to identify and track users. Some of the data that's collected include your IP address, operating system, browser, language, device type and much more. The concern is when websites use this data to build unique user profiles for their own gain, so they can target people with ads.
One way to avoid browser fingerprinting is to use websites like Panopticlick and AmIUnique, which reveal how unique your footprint is. However, they aren't always 100% accurate, so another method is to reduce your number of browser extensions. The more extensions you use, the more unique your profile becomes.
The good news is that a lot of secure browsers incorporate some extent of browser fingerprinting into their design. They usually do this by blocking trackers. Therefore, the best way to deal with browser fingerprinting is to use a secure browser with a few add ons.
Use Browser Compartmentalization to Enhance Your Privacy
Using one browser for everything is pretty normal, but this puts your privacy at great risk. The reason is that websites like Facebook and Google can always track you if you stay logged on all the time.
You can avoid this by installing and using more than 1 secure browser, which is called browser compartmentalization. It involves making rules about using different browsers for different purposes.
Here's an example of compartmentalization in action:
Browser 1 — Brave. Only use this to log into your personal accounts that require passwords.
Browser 2 — Firefox. Use this for everyday browsing and normal online activities.
Browser 3 — Tor. Reserved for activities that required complete security and anonymity.
This practice makes it very difficult for third parties to link all your online activities to a single identity. Connecting all of our accounts under one browser puts privacy at risk, and this method overcomes that. While compartmentalization can be inconvenient, it makes a significant improvement to your privacy and security
Another reasoning behind this process is that not all browsers are suitable for all activities. Some may be better for simple web searches or watching videos, while others are safer for logging into email or using social media.
Use a Private Search Engine to Keep Your Searches Untraceable
Your search history and activity are automatically recorded when using popular search engines like Google, Yahoo, and Bing — irrespective of your browser. Using incognito or private mode won't solve this issue either.
Therefore, it's best to use a private search engine like DuckDuckGo or StartPage instead, as they don't record your search activity.
Use an Anonymous Email to Send Encrypted Messages
Regardless of how secure your browser is, your emails are still prone to hacking and tracking. The way to protect against this is to use an anonymous email service, such as Tutanota and ProtonMail. Both of these services encrypt your emails and hide your identity, and can even be synchronized with popular services like Outlook and Gmail.
Use a VPN for Additional Security
VPNs pick up any slack from your secure browser by encrypting your data and hiding your physical location. When you connect to a VPN server, you create a secure tunnel for your data to pass through safely, so your info is virtually invisible to outsiders. You also take on the IP address of the VPN server, so websites and third parties won't see your own.
With a VPN, not even your ISP can see what you're doing online. Your personal details (like location and browsing history) can only be tracked on the randomly assigned IP address you connect to each time. That means you're essentially untraceable.
The Best VPNs for Browsers in 2023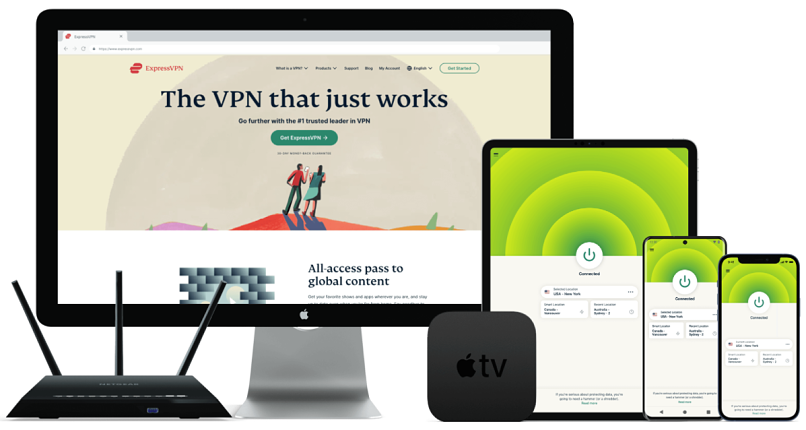 Editor's Choice
Editor's Choice

Tested February 2023
Try Risk-Free for 30 Days
Available on:
Chrome
Router
Smart TV
More
www.ExpressVPN.com
Multiple apps for a variety of devices, plus router compatibility
Super-fast speeds for quick and enjoyable browsing, downloading, and streaming
5 simultaneous device connections
30-day money-back guarantee
Compatible with: Windows, Mac, iOS, Android, Linux, routers, Apple TV, and more
ExpressVPN is one of the fastest VPNs I've used. It has 3,000+ servers worldwide, and I connected to dozens of them during my recent tests. Even though my data traveled through encrypted tunnels, I only saw an average speed drop of about 5%. This means you can browse, download, and stream without the worry of a slow connection.
What impressed me with ExpressVPN was its device compatibility, which even includes home routers. By installing ExpressVPN on your router, the service is automatically enabled for all WiFi-enabled devices on your network. This method let me use it with any secure browser I wanted, and the IP address lookup tool confirmed that my IP address was hidden. As a result, my browsing experience was more secure.
I was also pleased that ExpressVPN maintains a strict no-logs policy and is headquartered in the privacy-friendly British Virgin Islands (which doesn't have any data retention laws). Its privacy policy guarantees your browsing history and IP address are never logged, and my review of audits by security firms PricewaterhouseCoopers and Cure53 verify that ExpressVPN is telling the truth.
The one catch with ExpressVPN is that it's slightly expensive. However, it has regular sales that make things more affordable, which means it's possible to save up to 49% right now!
You can also buy ExpressVPN with confidence with its 30-day money-back guarantee. If it's not for you, then you can claim a full refund. I canceled my service over live chat to see how ExpressVPN handled its policy. The live chat representative was quick and understanding, and I received a full refund after 3 business days.
Try ExpressVPN With Your Browser
Military-grade encryption and automatic kill-switch to keep you secure
Strict no-logs policy and automatic kill switch
Unlimited simultaneous device connections
30-day money-back guarantee
Compatible with Mac, Windows, Linux, Android, iOS, Roku, and more
IPVanish increases your browser's security with its AES-256-bit encryption and DNS leak protection. When I tested its US servers on ipleaks.net, no DNS leaks were detected, which meant that my browser connection was secure. AES-256 bit encryption is the strongest encryption available and can't be penetrated, which makes it impossible for hackers to hijack your browser.
None of your online behavior or data will be collected and shared too, thanks to its strict no-logs policy and server infrastructure. Even the most secure browsers are known to collect some of your information at times, so having this extra security gives me peace of mind. And since IPVanish owns their servers, you can always be assured of a safe and secure connection.
Another benefit of IPVanish is the speed of its network. The last thing you want is a service that's so slow that it makes you consider turning it off, and that's not a worry with this VPN. During my tests, my online speeds were only 9% slower with the VPN enabled — that's so minor, you won't notice any slowdown at all.
One of its minor drawbacks is that it doesn't accept cryptocurrency payments. However, it accepts other payment methods like PayPal, credit cards, and gift cards.
You can also try its service with its 30-day money-back guarantee. I wanted to see if this policy was legitimate, so I went to live chat to cancel my service and ask for a refund. Surprisingly, I only had to answer one question and my money was back in my account in 4 business days.
Try IPVanish With Your Browser
Browser extension for Chromium and Firefox-based browsers
AES-256 bit encryption keeps your connections secure and private
7 simultaneous device connections
45-day money-back guarantee
Compatible with: Windows, Mac, iOS, Android, Linux, routers, Apple TV, and more
CyberGhost has browser extensions that work flawlessly with most Chromium and Firefox-based browsers. What I like best about the extensions is how intuitive they are. I just clicked the VPN icon and then either autoconnect or decide which country I want to connect through.
If you're using a secure browser that doesn't support extensions, then you can use CyberGhost's native app, which is compatible with all major operating systems. The great thing about its app is its clean and simple interface, which lets you connect to a server in one click. No matter how technical you are, using Cyberghost is easy.
In terms of security, CyberGhost uses the latest encryption standard, AES 256-bit — the same used by the US government and militaries around the world. This ensures that all data your browser transmits is unreadable by hackers, ISPs, and other third parties, should they ever manage to get their hands on it.
A minor issue with Cyberghost is that its speeds can be slow on long-distance connections. However, those speeds are still fast enough for most online activities, including HD streaming.
If you'd rather test the service before committing, you can try it risk-free with its 45-day money-back guarantee. If you're not happy, you can claim a refund. I tested the policy by canceling my service, and I got my money back in just 3 days. All it took was 5 minutes with the live chat representative to take care of everything, who proved to be very helpful.
Try CyberGhost With Your Browser
FAQs on the Most Secure Web Browsers
What is a secure web browser?
A secure web browser is a browser that protects you from cyberattacks and malware and doesn't track your online behavior. Most of them are either Chromium or Firefox-based browsers that support a number of security extensions and features. Here are some of the most common security features that secure web browsers use:
HTTPS Upgrading — This feature increases encryption and privacy by automatically upgrading your browser connection to HTTPS when possible. The basic version of HTTPS is HTTP, which enables online communication. However, it can easily be intercepted by hackers, so HTTPS provides the necessary protection.
Sandboxing — Sandboxing involves running your browser in isolation so that malware and malicious code can't infect other applications on your device. A secure web browser will not only sandbox the entire browser but each window too.
Phishing protection — Secure web browsers provide protection against criminals that use fake websites to try and gather your sensitive information. The name of this crime is called domain name spoofing (phishing). Protection is achieved by detecting such websites and issuing warnings to users.
Active content protection — Active content is the content you see on your browser that moves, such as audio and video. Most of it is powered by Java or Adobe Flash. It presents security issues because it can easily be disguised as malware and infect your device, while installing unauthorized software. Secure web browsers block malware and unauthorized software installation.
Tracking Protection — Popular browsers can't block ads or cookies, which gather your online data and sell it to third parties. This includes IP addresses and browsing activity. Tracking protection involves blocking ads and cookies to protect your privacy, which most secure browsers have. If they don't, then they would support extensions like an ad blocker.
Even with all of these features, the best way to increase your browser security is to use a secure web browser with a VPN.
Why are many browsers not secure?
Many browsers aren't secure because they collect and store different types of data, including login details, browsing history, IP addresses, operating systems, devices, autofill details, and much more. Quite often, they'll share this data with other third parties, who can then use this to target you with ads. This is very common with the likes of Facebook and Google.
Another reason is that they might lack robust security features, which makes you susceptible to cyberattacks and hackers. This is usually the case because they don't encrypt your internet traffic. Even the most secure browsers have their security and privacy flaws, so the best thing is to also use a top-tier VPN.
Is "Private Mode" really private?
Private Mode, also known as Incognito Mode, isn't private at all. It never hides your IP address or encrypts your online traffic, which means they're exposed to third parties at all times. Third parties can include your ISP, websites, hackers, governments, schools, employers, and more. The purposes of Private Mode are:
To hide your online activity from other people who may use the same devices, such as friends and family.
To delete your browser history and cookies after every session.
To prevent any information from being recorded to your browser.
Instead of recording data to your browser, it records it to your device, which arguably presents more risk. If you're looking for a truly private experience, your best option is a VPN. These programs safeguard your data from third parties, including ISPs, hackers, and governments, and never record your online information.
Can my web browser be hacked?
There's every possibility that your web browser can be hacked, even if it's secure. If this happens, hackers can gain easy access to personal information like your location and internet history. They can also slow down your browsing experience by injecting ads or even lock up your computer using ransomware.
One way to protect yourself from these hijacks is to use a VPN. A VPN uses military-grade encryption so that anyone who gains access to your info can't decipher it. The leading VPNs also offer malware protection to keep you from clicking links to malicious sites where hackers may be waiting.
What are the most secure browsers for Windows, macOS, Android, and iOS?
Brave is our top choice for a secure browser, and it's compatible with Windows, macOS, Android, iOS and Linux. Mozilla Firefox, Tor Browser, and Waterfox are great choices, too. However, some secure browsers aren't compatible with certain operating systems so be careful. For example, the Tor browser isn't available on iOS, while Waterfox isn't compatible with Android. Luckily, downloading and installing a secure browser on any operating system is a quick and easy process. Finding the most secure browser for your operating system is pretty easy too.
Which is the safest browser for online banking?
The safest browser for online banking is Mozilla Firefox. It has a number of security and privacy extensions that make it safer to do online banking, such as HTTPS Everywhere and NoScript. From a privacy perspective, it makes it clear that it only collects user data to improve their system.
You can also customize your privacy settings and install extensions that block ads and trackers. Apart from Firefox, there are other secure browsers that are ideal for online banking.
Which is the fastest web browser?
The fastest secure browser for macOS and iOS is Safari, while Microsoft Edge is the fastest for Windows and Android. A fast browser is efficient and responds quickly to regular everyday tasks, such as saving a page to favorites. However, both of these browsers have security and privacy concerns. If you're after a secure web browser that's still fast, then there are plenty to choose from.
Which is the best ad and tracker-free browser?
The best ad and tracker-free browser is Brave. It has an effective extension called Shields that blocks cookies, eliminates ads, and warns you about sketchy sites and potential malware.
Other secure browsers like Tor Browser, Epic, and Iridium also provide great experiences that are free of ads and tracking software. Unlike some of the most popular browsers, they never sell your data to advertisers, either.
Do any browsers have a built-in VPN?
Yes, some browsers have built-in VPNs, such as Epic, Tenta, and Opera. Out of these, the one I'd recommend is Epic, as it's the best at protecting your privacy. Its built-in VPN acts as a proxy extension and redirects your traffic through a private server in another country. Just note that a lot of these built-in VPNs lack adequate privacy and security features, and there are no regulations around them.
While there's nothing inherently wrong with a built-in VPN, it's better to use a reliable, stand-alone VPN instead because they offer more robust security and better features. For example, Epic's built-in VPN allows access to servers in fewer than 10 locations, while ExpressVPN's huge network spans 94 countries.
Which browser extensions are the best for privacy and security?
Some of the best browser extensions for privacy and security are uBlock Origin, HTTPS Everywhere, Privacy Badger, and Disconnect. Browser extensions provide added security and privacy by blocking scripts and trackers. Just make sure it's a trustworthy extension and that you don't use too many extensions, or else your privacy could be impacted.
There isn't a perfect set of extensions that suit everyone, so you need to experiment and find the best ones for your needs. Here's an explanation of the most secure and private browser extension to help you with your decisions:
HTTPS Everywhere — Ensures that webpages are using HTTPS instead of HTTP whenever possible, which increases encryption and privacy.
uBlock Origin — Blocks ads, trackers, and malware and is really easy to install and use.
Privacy Badger — Designed to block invisible trackers without any configuration. Again, it's designed to be easy to use.
Disconnect — Lets you block specific trackers on certain websites.
NoScript — Firefox extension that blocks Javascript and flash content, which can infect devices with malware.
Cookie AutoDelete — Instantly deletes cookies when you close a tab.
Decentraleyes — Prevents third-party CDNs (content delivery networks) that can break websites.
uMatrix — A firewall that enables connections on a webpage to be switched off, such as Javascript and cookies.
CanvasBlocker — Blocks Javascript APIs that allow browsers to identify you. Great for privacy.
Trace — Protects users against fingerprinting techniques.
Chameleon — A Firefox extension that gives websites random information, making it harder for them to track you.
DuckDuckGo — A private search engine that's used on the Tor browser. Unlike Google, it won't record your search activity.
Ghostery — A Firefox extension that blocks ads and website trackers. Blocking these components results in an increase in speeds.
unshorten.link — Expands and analyzes shortened links, such as bit.ly or t.co sites, to find the link's destination and see if there's any malware.
Disconnect Facebook — A "web-request" firewall extension that blocks all Facebook related requests from third parties.
Click&Clean — A privacy extension that deletes cookies, caches, browsing history, typed URLs with just one click.
While all these extensions increase privacy and security, the best way to secure your browser is to use it with a VPN. A top-tier VPN like ExpressVPN has its own browser extensions too, which gives you the best privacy and security features in one.
Start Using a Secure Browser Today
Using a secure browser provides many benefits for those who wish to use the web privately. In addition to offering anonymity, secure browsers protect sensitive information and prevent third parties from gathering and selling your data.
You can complement the privacy and security of web browsers by using a reliable VPN. These apps encrypt your data and shield you from malware to further protect your personal details from falling into the wrong hands.
I recommend ExpressVPN for its strict no-logs policy and world-class security features. You can also test ExpressVPN out yourself completely risk-free (it comes with a money-back guarantee). If you aren't happy with it, you have 30 days to claim a full refund.
To summarize, the best VPNs to use with browsers are…
Privacy Alert!
Your data is exposed to the websites you visit!
The information above can be used to track you, target you for ads, and monitor what you do online.
VPNs can help you hide this information from websites so that you are protected at all times. We recommend ExpressVPN — the #1 VPN out of over 350 providers we've tested. It has military-grade encryption and privacy features that will ensure your digital security, plus — it's currently offering 49% off.